In case you were wondering, skydiving is amazing, and I'd highly recommend skydiving with Skydive Utah (here!)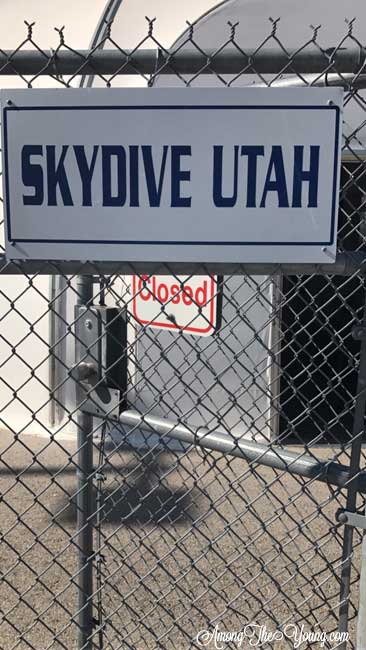 I've always wanted to go skydiving. It's been on my bucket list for as long as I can remember, but the timing has never been right.
Five years ago, my husband surprised me when he booked a jump while we were on vacation in Hawaii. I was SO excited, but by the time the trip came around I was pregnant – and pregnant girls don't get to jump out of an airplane.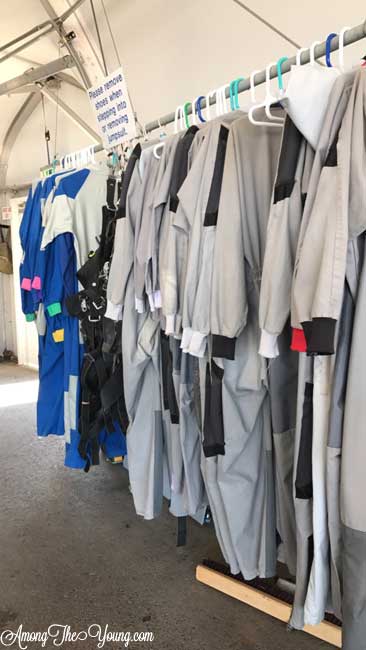 Two years later my sweet husband surprised me again with a jump (not in Hawaii, but still!) and again, the time got closer and I was pregnant with baby number 2.
It seemed skydiving was not in the cards for me.
2016 was a big one for both my husband and me: we turned THIRTY. Yes, the big 3-0. As I was scanning Instagram one night I saw my friend Natashia from Canary Jane had created a list of things to do the day she turned 30 (she completed them all in a month or two) and one of the things was SKYDIVING. It was like a light went off – my friend had reminded me that this was something I wanted to do. I wasn't pregnant. The husband was turning 30 and I was turning 30 and our anniversary was mixed in there too. I basically told my dear husband we were jumping out of a plane. This was IT.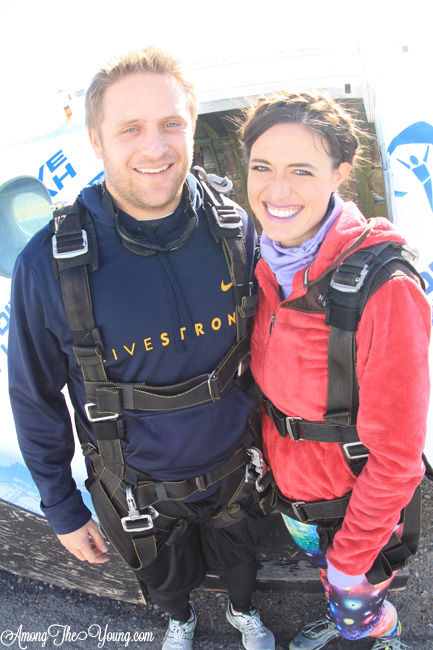 We booked it and I was BEYOND thrilled. Life dream being fulfilled here people! I mean – the entire time we were getting suited up I couldn't believe it was really happening. Such an odd and exciting feeling.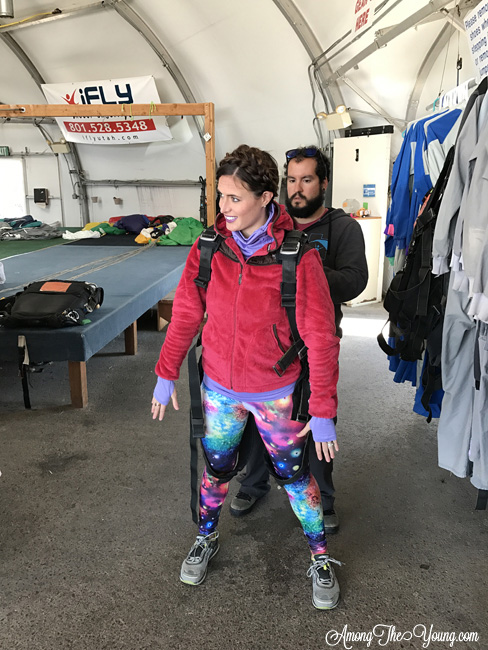 This guy – always posing. Such a dork.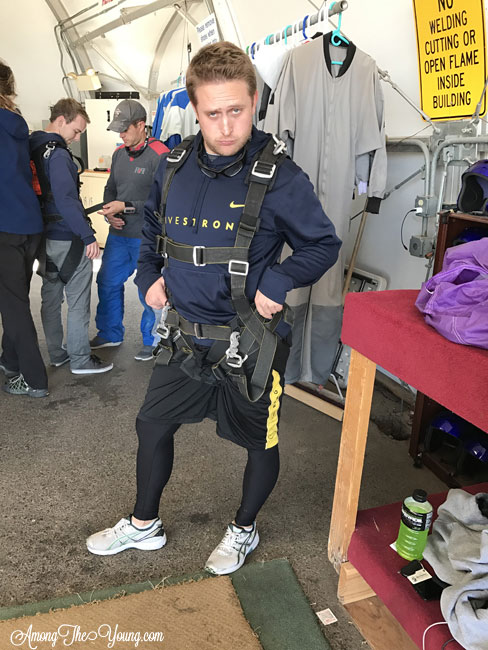 Huge shoutout to Skydive Utah for being so efficient, organized, kind, etc. There was never a time when I felt doubt (unless you count after their "disclaimer video" … that had me freaked for all of 5 minutes).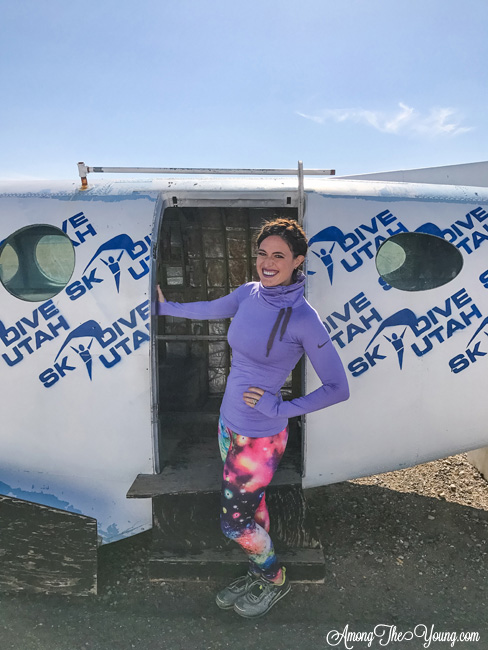 The entire ride up I was vibrating with excitement. I was going to jump out of a plane. I was skydiving with Skydive Utah!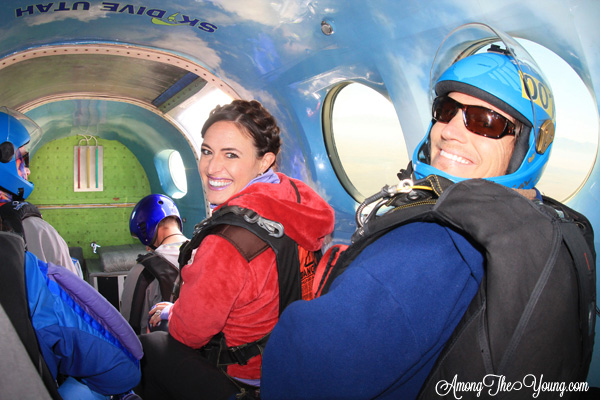 I think this picture captures my euphoria perfectly. I can't look at it without laughing because I look SO EXCITED!! (Also, I didn't have to worry about my lipstick at all thanks to my Lipsense!! I'm wearing Violet volt and Pink Champagne and it held up perfectly!)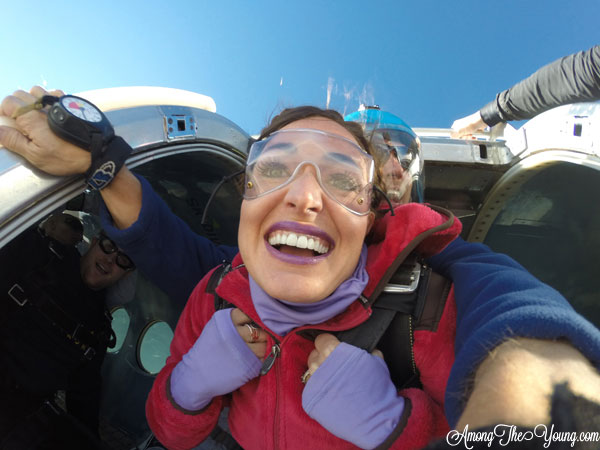 And then – JUMP…..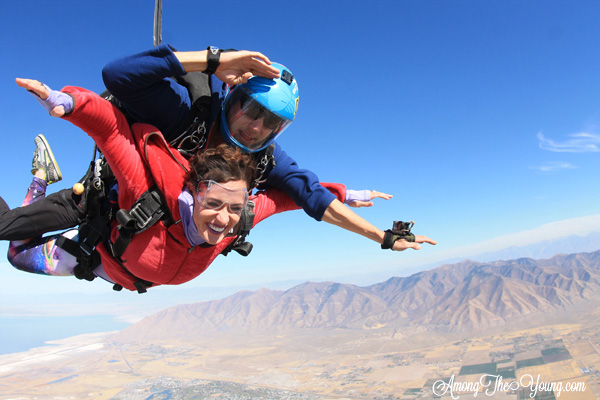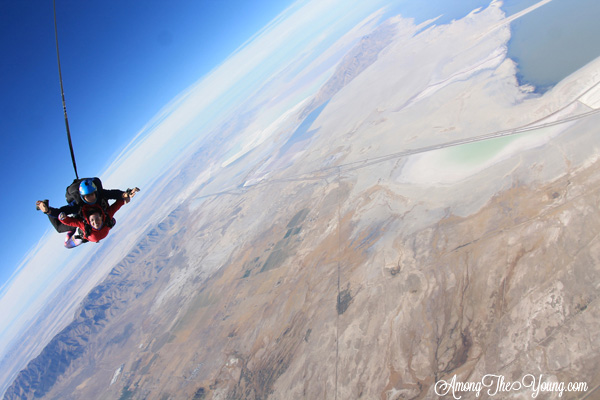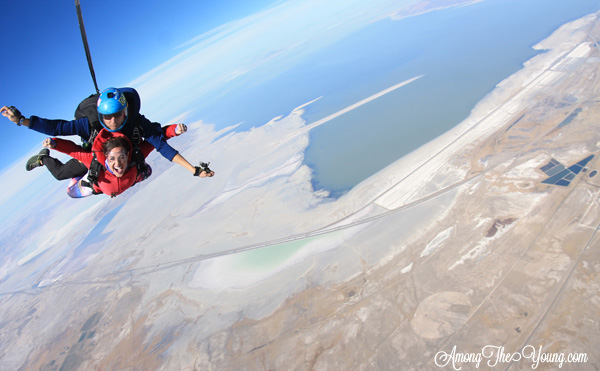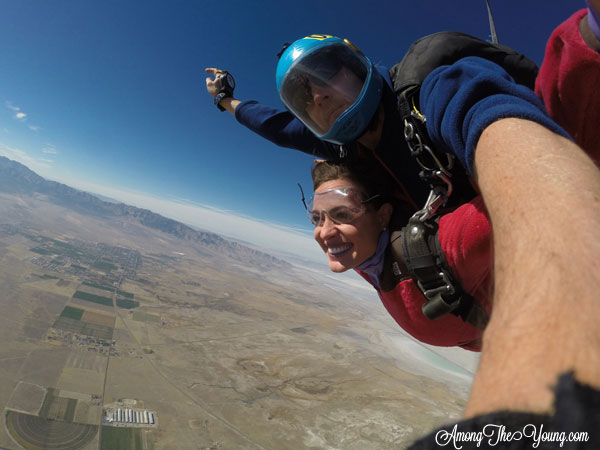 And HANG OUT….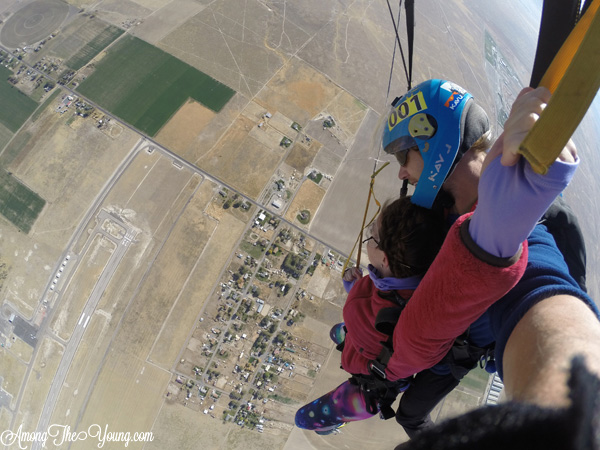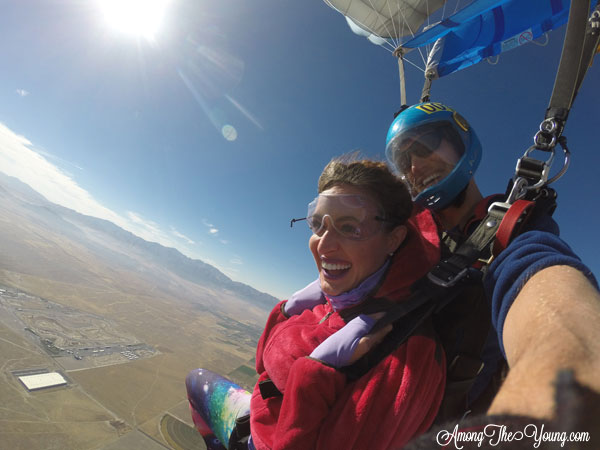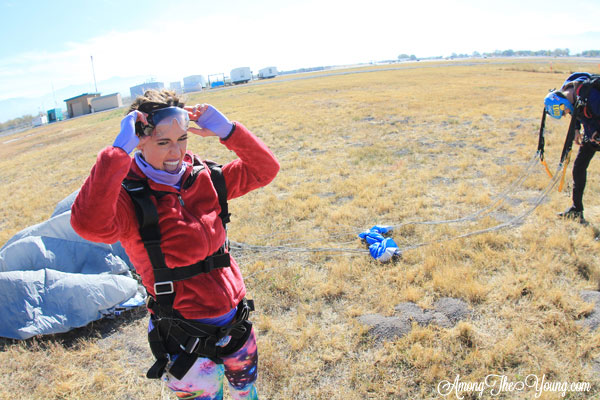 If you're considering skydiving with Skydive Utah … JUST DO IT. You won't regret it. Also, buy all the pictures. Buy the video. Buy the shirt. I would love to jump again, but if that doesn't happen, I have these photos (and a video) to remember how awesome this experience was.