It's blog hop time babes! My favorite part of winter? The SPARKLY snow. My least favorite part of winter? The SNOW. What a perfect theme for January!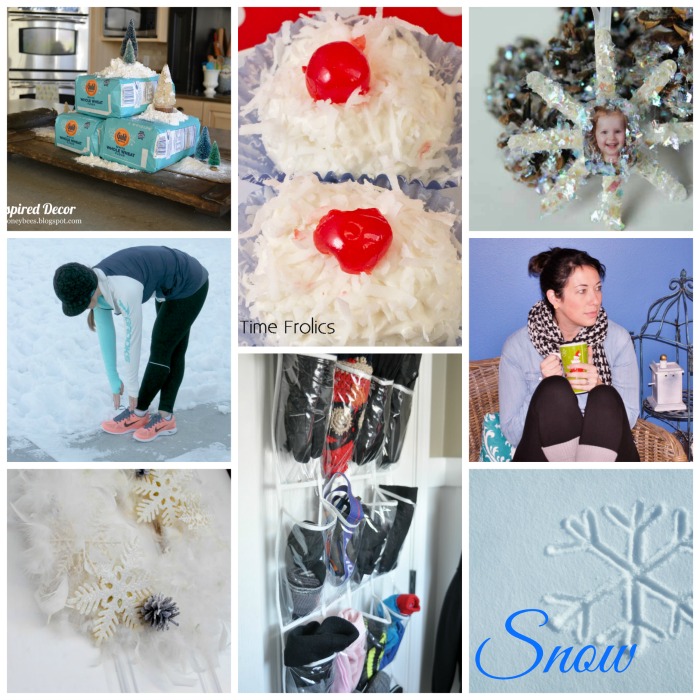 Snow Inspired Decor by Melissa from Hollyhocks & Honeybees
Snowflake Craft by Kaylynn from Among the Young
Snowball Recipe by Adrienne from Free Time Frolics
How to Run in Cold Weather by Andie from Maybe I Will
Organizing Winter Gear by Candice from She's Crafty
Getting the Most out of your Leggings by Ashley & Meegan from Flats to Flip Flops
Snow Wreath by Emily of The Benson Street
I hate being cold – I literally have no patience for it, and I can't drink hot chocolate and stay warm all day long. It's maddening.
I do however, LOVE looking outside and seeing the sun shining onto a dazzling sparkly white sheet. (Why is my first though Edward Cullen? haha!)
This project was inspired by a few factors:
1. I needed a parent gift to send home with special education students for Christmas presents. And by the way, spend $0-$0. Yup. No funding.
2. I had an abundance of pine cones – the dang neighbors REFUSE to let us chop that blasted tree down. FML.
3. I literally had popsicle sticks overflowing out of my classroom – let's get rid of them!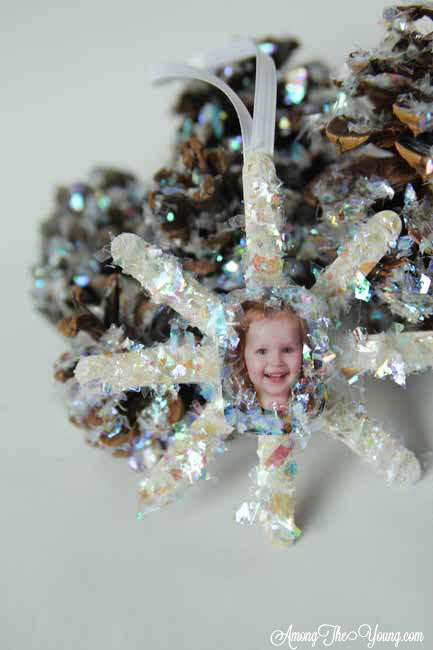 You know I ALWAYS have glitter on hand – therefore, the answer was obvious.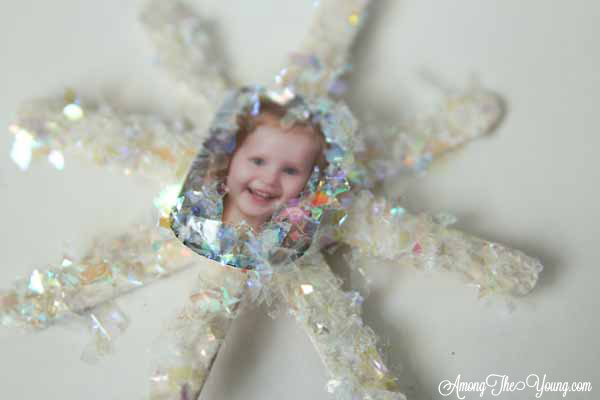 Now I know that sprinkling some glitter on something isn't an amazing feat – but the thing that makes this craft special, and my favorite part – is that little sticker picture in the middle.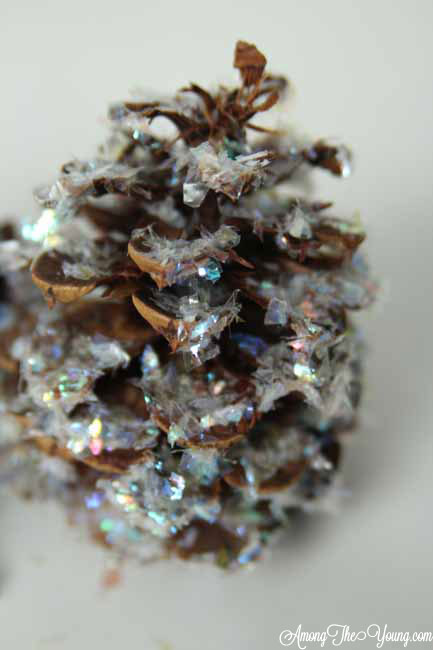 I sent these lovelies home with my special ed students (with their pictures on it – not my daughters – just saying) and I hope they loved them. I put mine on my Christmas tree and I plan on keeping it out through January as well – why the heck not?