If you've ever read my Bucket List (Which I'm SURE you haven't!) you'd notice that there are a LOT of races I'd like to run. One of them – a Spartan Race. Call me crazy, but I wanted to try it.
Have you ever looked into entering a Spartan Race? Again…. probably not, because you're most likely SANE. The registration for these events is absolute EXTORTION. I couldn't justify it. Handsome would've killed me.
Then, lo and behold – I'm at physical therapy (no good race story should start here!) and the tech working on my neck says he just registered for a Spartan race. I started griping about how it was SO expensive and I wanted to do and but couldn't spend all the money BLAH BLAH BLAH. He tells me he bought his ticket on Groupon for a FRACTION of the price (like %75 off). That was it. I found the deal and without even asking permission I registered for two. DONE.
Handsome couldn't be mad. 1) it was a steal. 2) it was only 8(ish) miles with 18(ish) obstacles. BOY WAS I WRONG.
The I get this email…..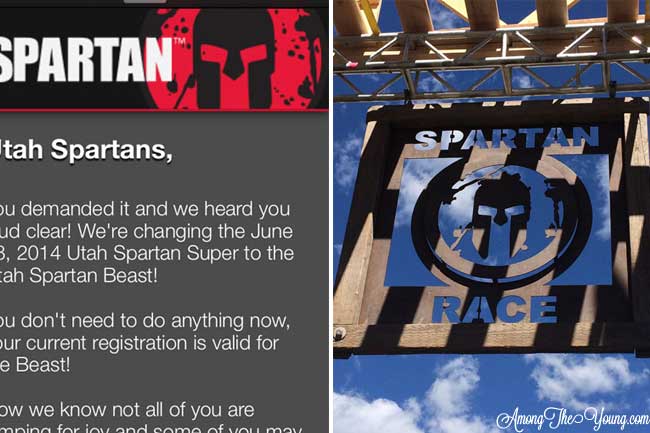 Yeah, I know….I cut some of it off. Basically it said, "CONGRATS! You thought you were running a Super (8 miles) but NOW we've upgraded you to a BEAST (13+ miles)!" AW SNAP. I officially started panicking. NOW Handsome had reason to kill me. He'd never run 13 miles! And I officially was worried sick about all these obstacles.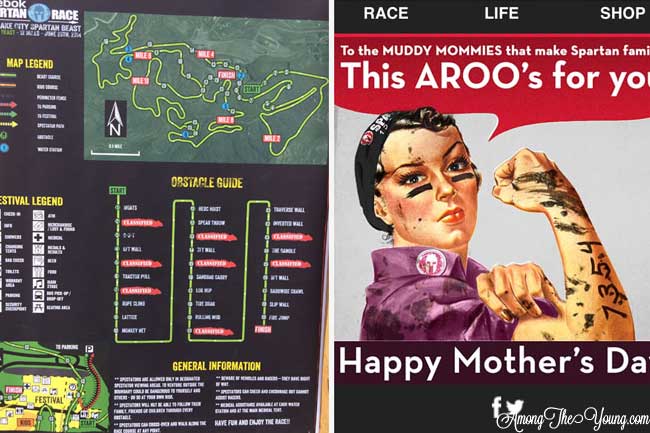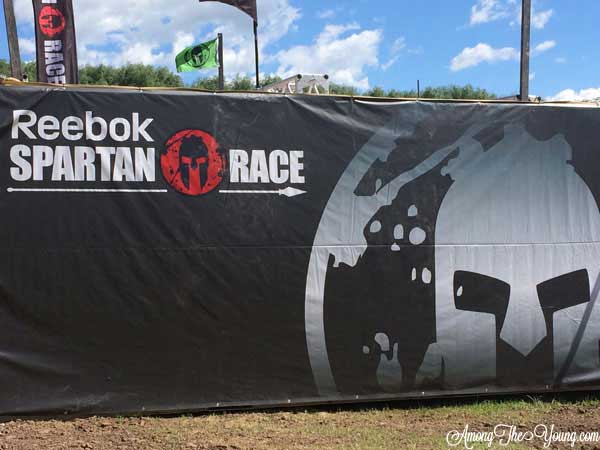 Well, the day of the race finally came. And we legitimately had NO idea what we'd gotten ourselves into. (Check out Handsome wearing
Agnes and Dora leggings
…. people were complimenting our "tights" the entire race and it kept us smiling when we wanted to die. Our favorite line? "Merica!" as one dude passed us.)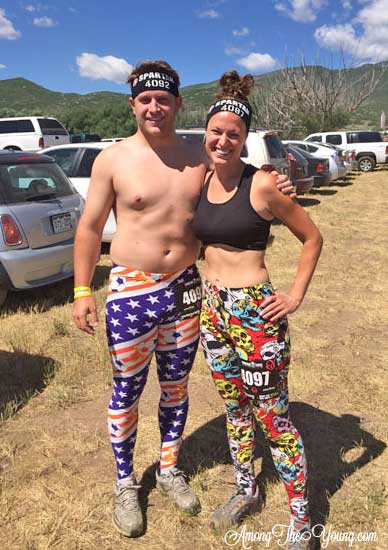 The course?
Go through mud.
Over and unders.
Climb a 6 foot wall.
Hike a mountain.
Carry a bucket of rocks (up a mountain).
Hike a mountain.
Carry a sandbag (up a mountain).
Hike a mountain.
Slide down a mud hill.
Climb a 7 foot wall.
Hike a mountain.
Pull a concrete block.
Hike a mountain.
Flip a massive tire.
Hike a mountain.
Climb a rope.
Scale a horizontal rock wall.
Hike a mountain.
Wade through mud.
Hike a mountain.
Throw a spear.
Climb a 8 foot wall.
Hike a mountain.
Climb a rope.
Roll down a muddy hill of barbed wire.
Jump over fire.
FINISH
(no, they're not in
order
and YES I skipped several)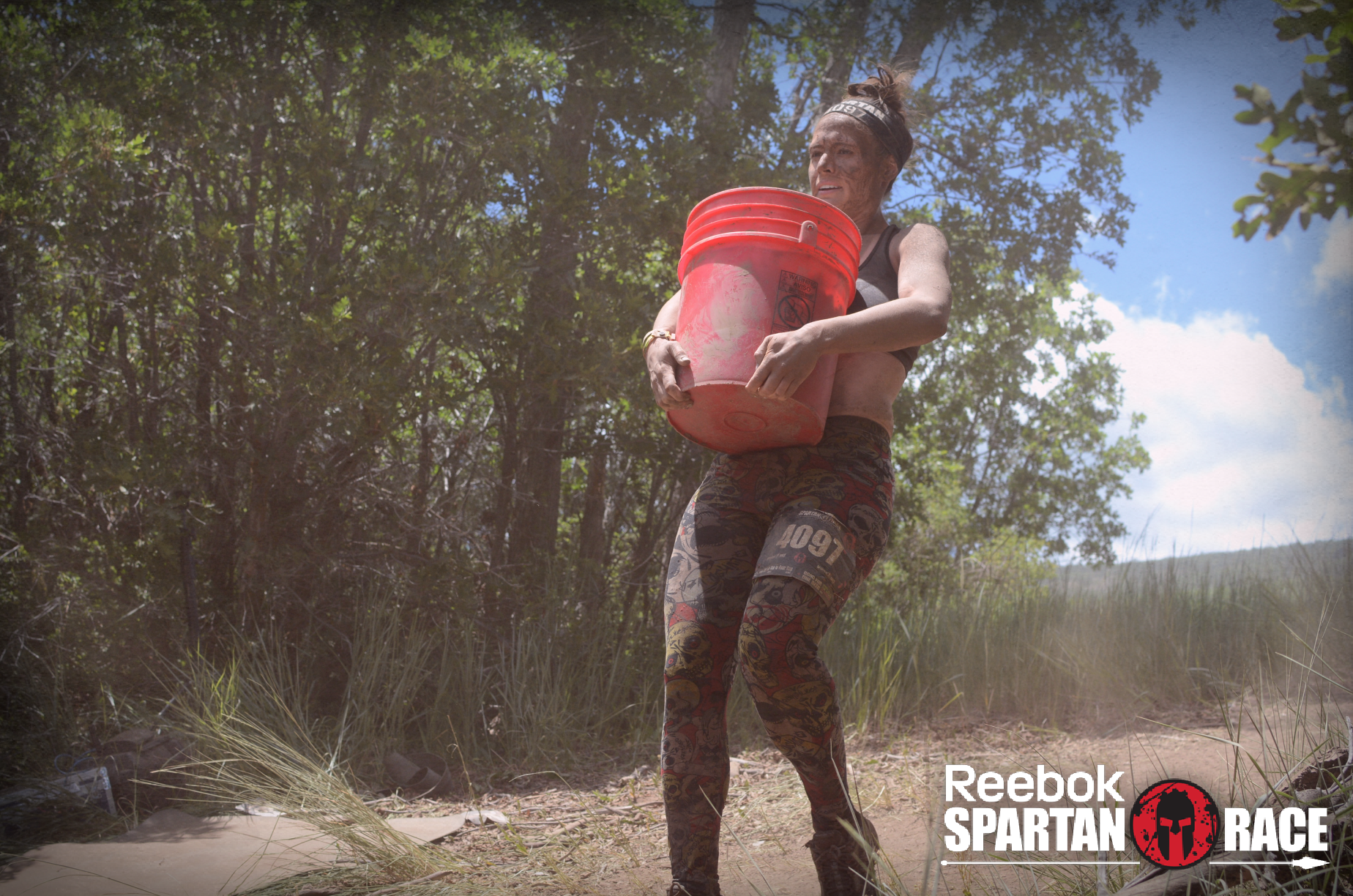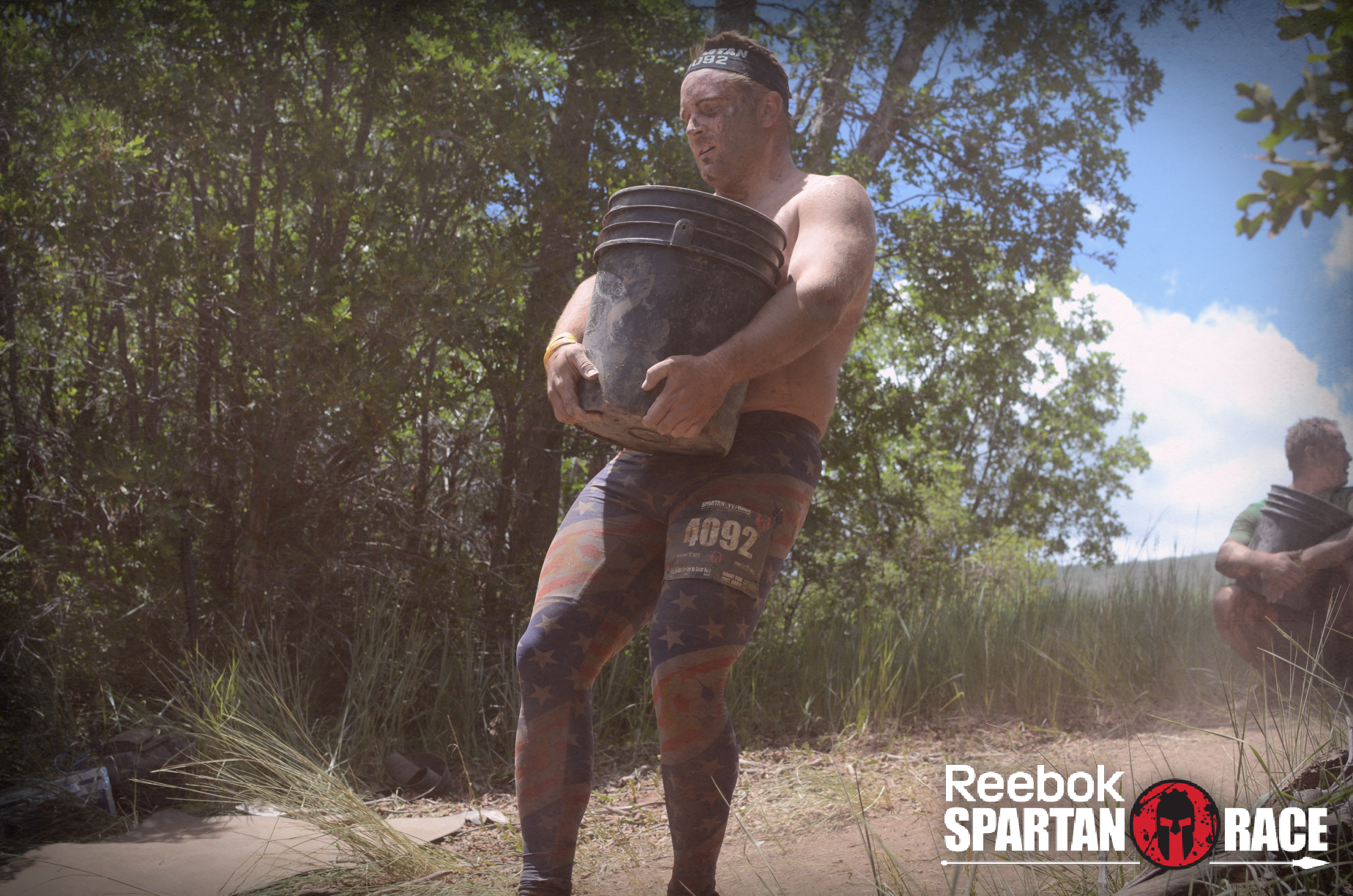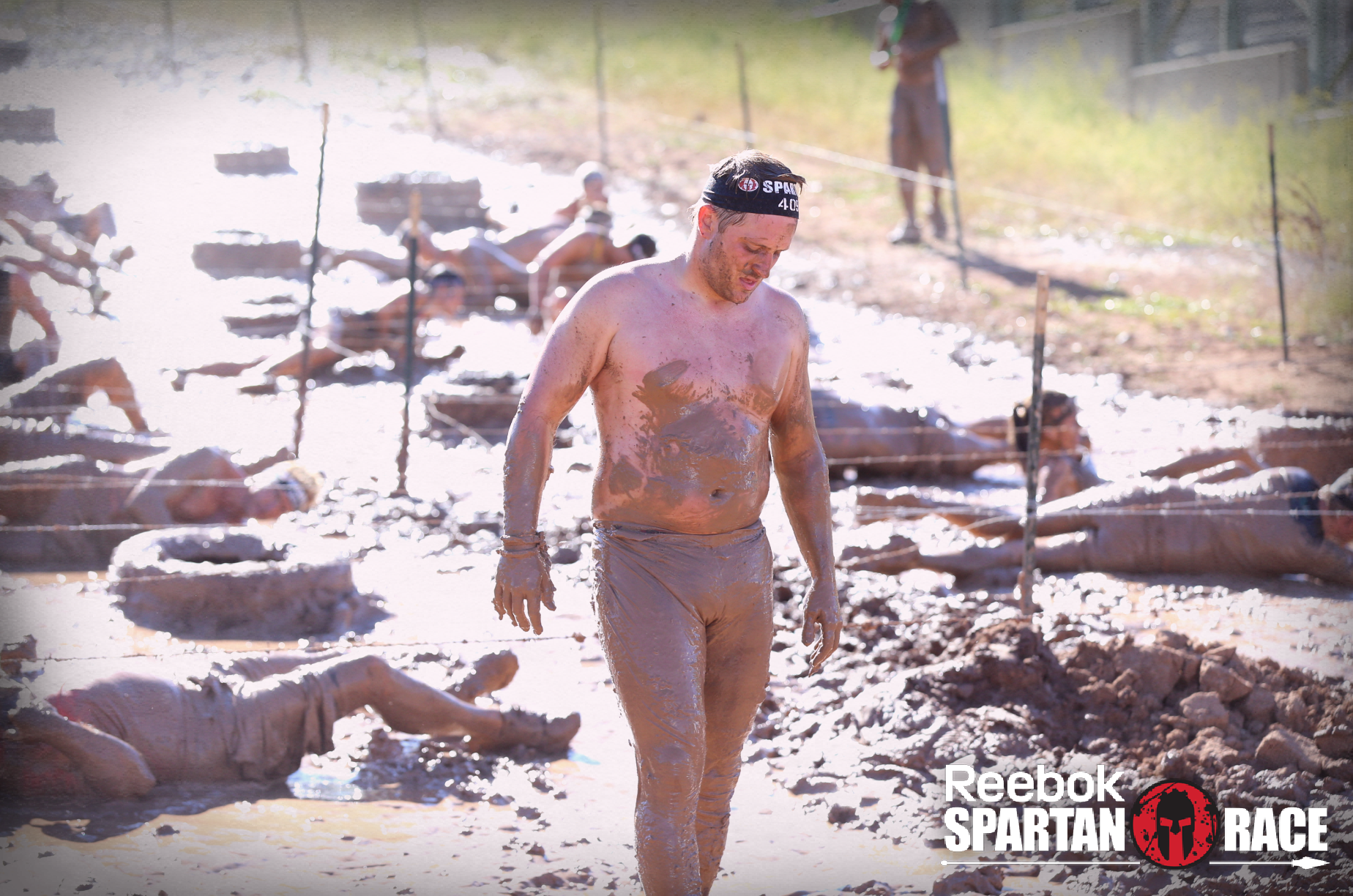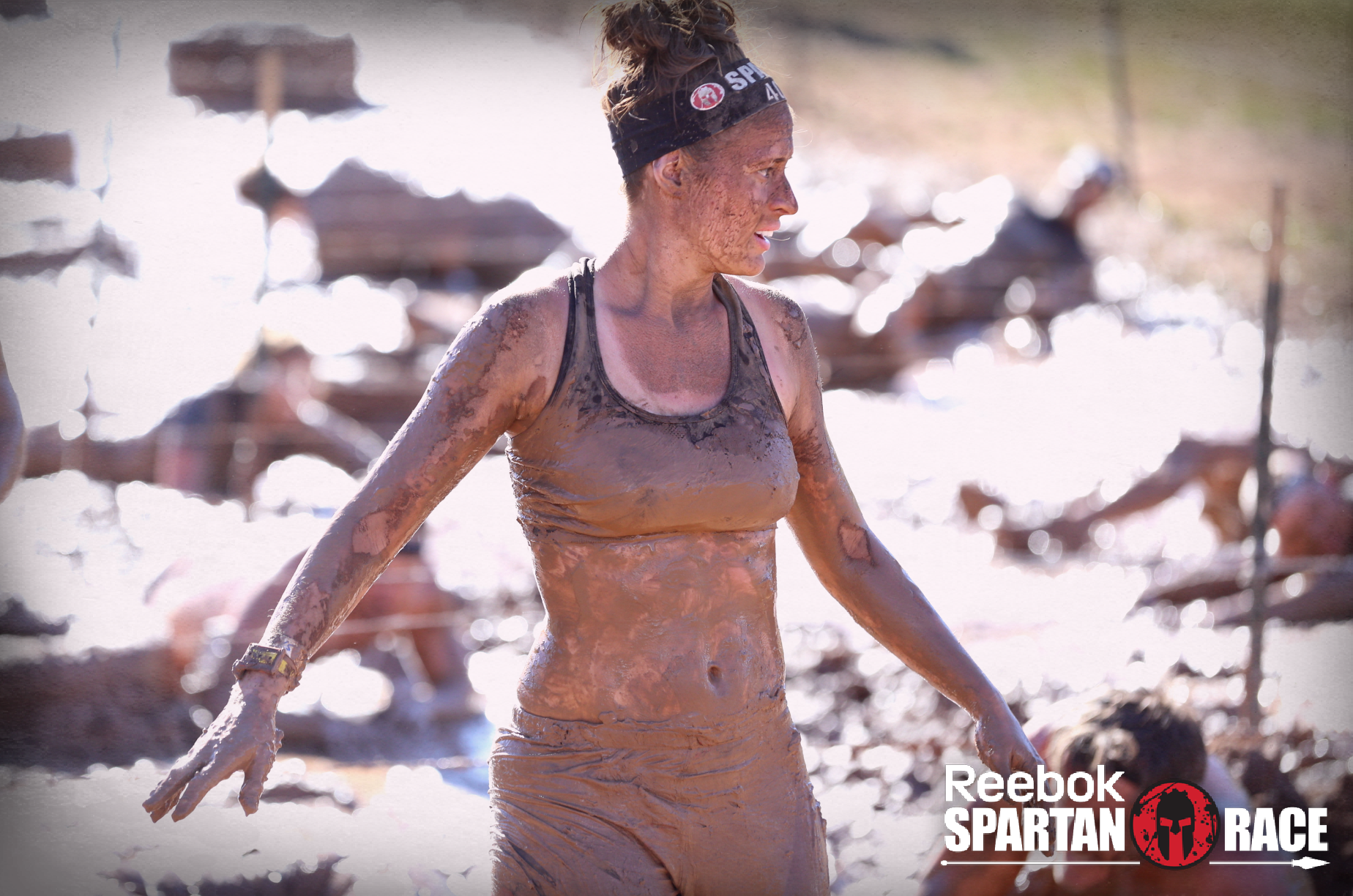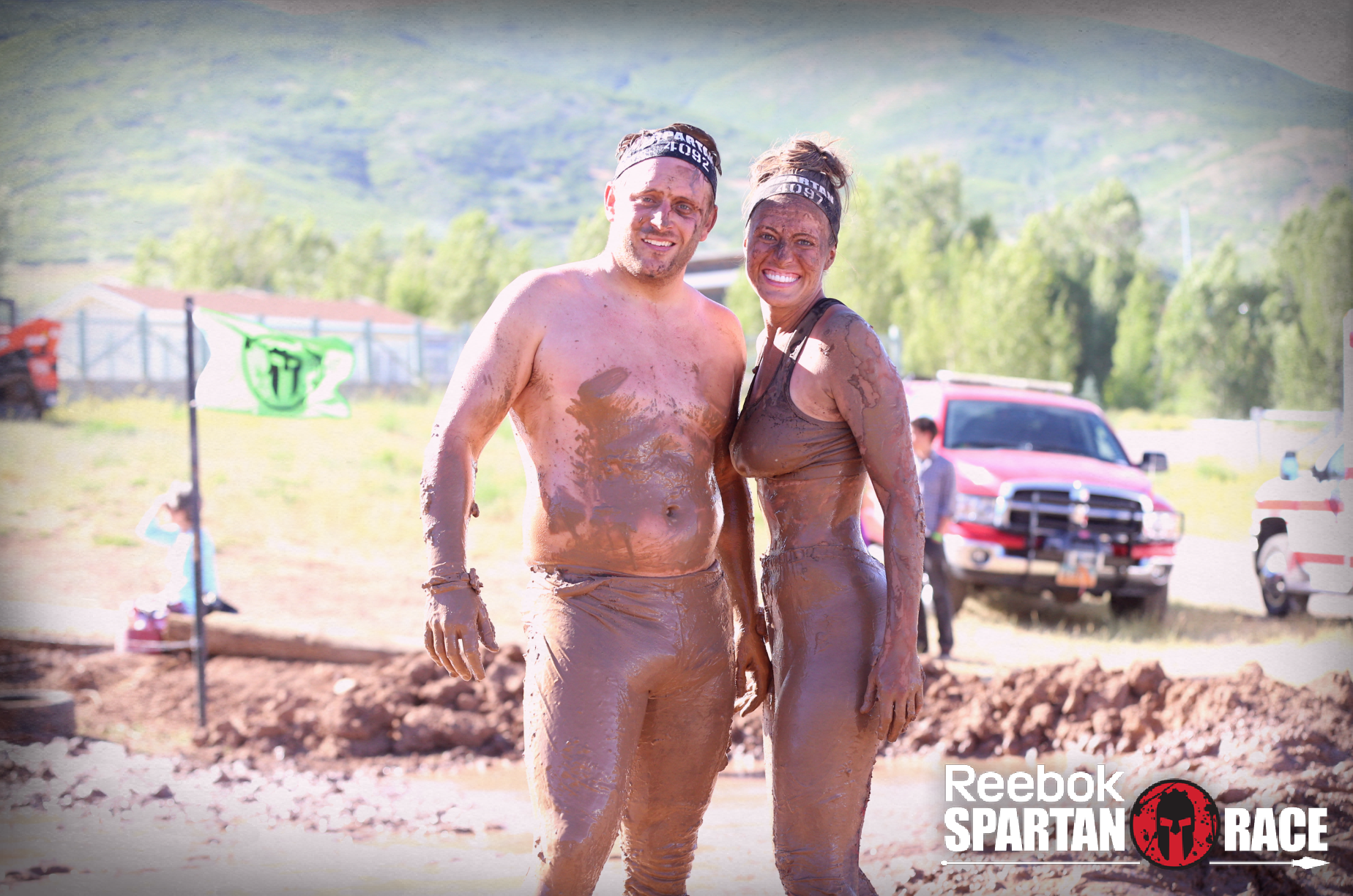 HOLY HANNAH. Overall, it took us 5+ hours – longer than it took me to run a freaking
marathon
! People ask, "Are you glad you did it?" and "Would you do a Spartan race again?" Yes and yes. I'm SO glad I did it and can cross it off my list. I'd definitely do it again, especially a Sprint or Super route. I WILL NOT do this same course again. I was trained to RUN – there was minimal running and lots, lots, LOTS of hiking. Freaking exhausting and rad. I'm officially a Spartan BEAST. Watch out world!