It's blog hop time again! I've teamed up with some of my favorite bloggers to give you "All Things Spring." I've got something a little different today – sour nerd cupcakes. I know, right? Sour nerds… in a cupcake? Bear with me…..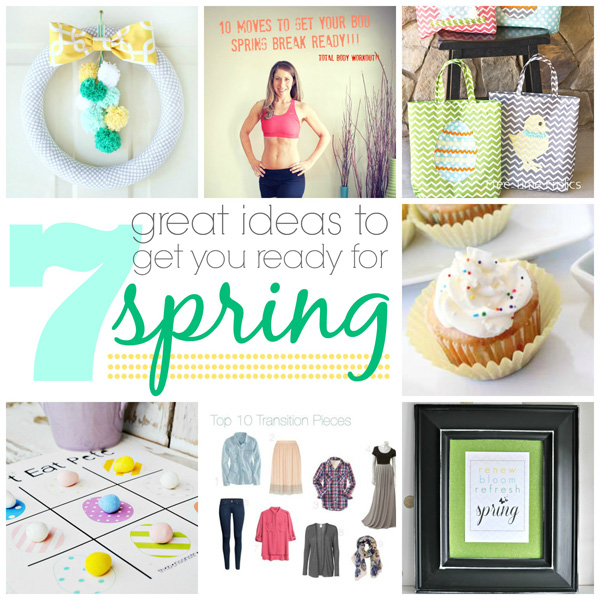 Pom Pom Spring Wreath | The Crafted Sparrow
Sour Nerd Cupcakes | Among the Young
10 Moves to Get Your Bod Spring Break Ready | Maybe I Will
DIY Easter Tote | Free Time Frolics
Spring Printable | She's Crafty
Don't Eat Pete Printable Game | The Benson Street
10 Perfect Transition Pieces for Spring | Flats to Flip Flops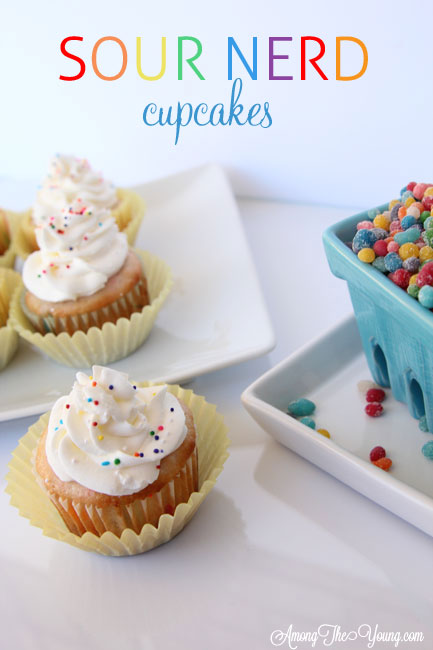 I went to a candy tasting party at Blickenstaff's a few weeks ago and I was literally BLOWN AWAY with all the amazing candy they had. Old, new, vintage, and all delish. One thing that Handsome and I particularly loved were these Sour Nerds. Needless to say, we were all on a sugar buzz, but these little sours kept coming back to us and we thought,
"What if we made a sour nerd cupcake?"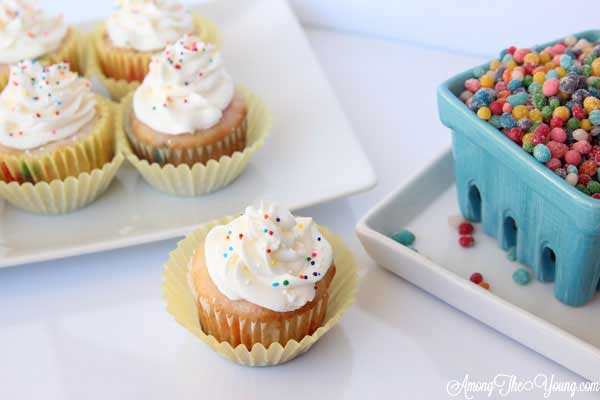 Would it be weird?
Would it be good?
Would the crunchy texture of the "nerd" hold inside the cake?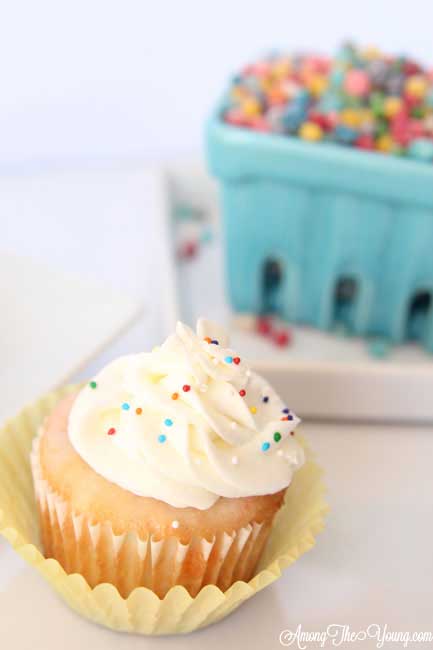 So many questions. The only way to find out was to give it a try….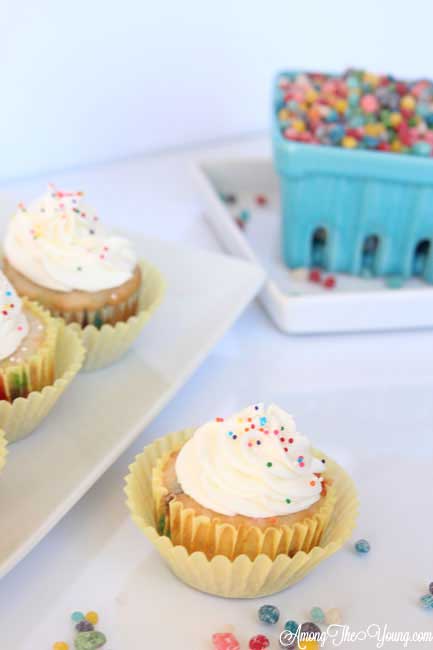 Handsome loved these Sour Nerd Cupcakes – I would eat them, but they're not my most favorite thing ever. The colors are too fun though – it reminds me of the boxed "Funfetti" cakes – but a step up.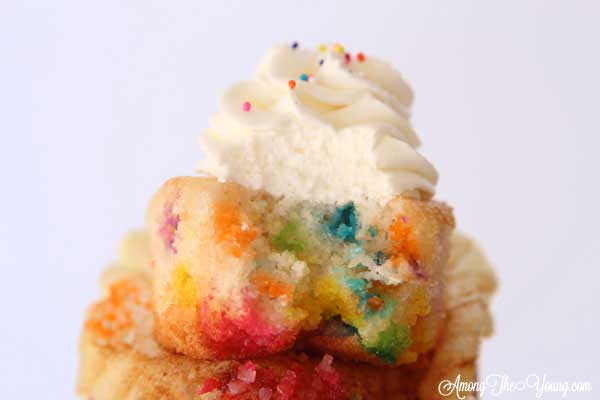 The frosting is a
"stabilized" whipping cream
that I found on Pinterest from
The Food Pusher
(she has some really great frosting ideas!). I wanted something sweet to counter the sour, but also light. Plus, it holds its shape. Win-win.
And because I always wanted to make a mess – I had to take one of these shots. I've got some room for improvement, but for my first intentional "spill?" Very fun.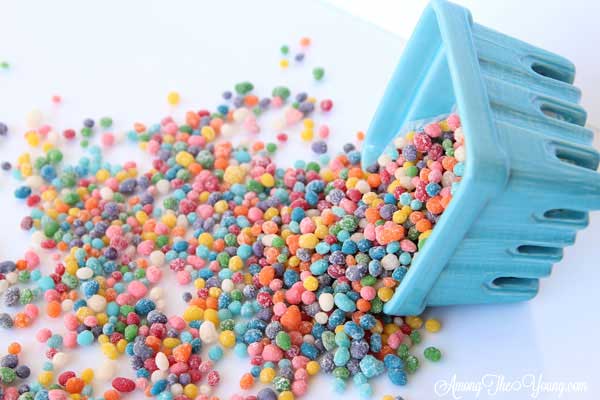 Sour Nerd Cupcakes
Ingredients
1

box

white cake mix

1

c.

sour nerds

Stabilized Whipped Cream

.
Instructions
Prepare cake mix as directed.

Once it is well blended, gently fold in the sour nerds.

Bake as directed on the box mix.

Cool completely

Frost with stabilized whipped cream.

Top with sour nerds.
And you're done. SUPER easy. Again – I'd recommend using the stabilized whipping cream option for frosting. TOO easy and super yum.