*This post may contain affiliate links to support my cookie / donut / all things pastry eating habits*
Ok. Let's talk about this Lily Jade bag. I'm a rookie, so I had no idea what I was missing, until now. Guys, this bag ain't a joke. Bless my heart, right? Lily Jade is pretty much the best.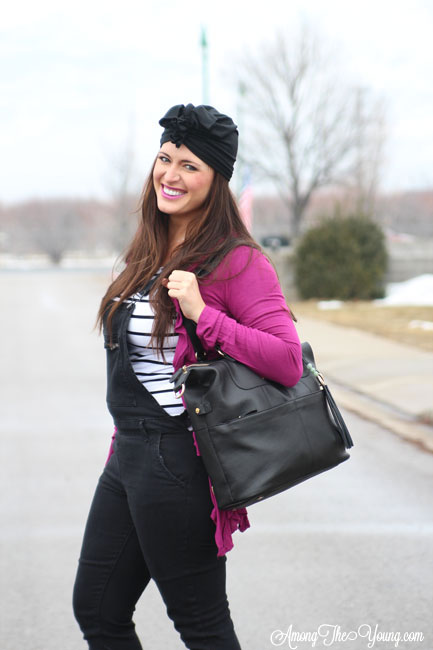 The joy of any Lily Jade bag is that it looks like a fabulously fashionable bag, but it can be a diaper bag. What do you mean it "can be" a diaper bag? A removable insert makes it diaper bag material. How have I never heard of this or invested in this sooner?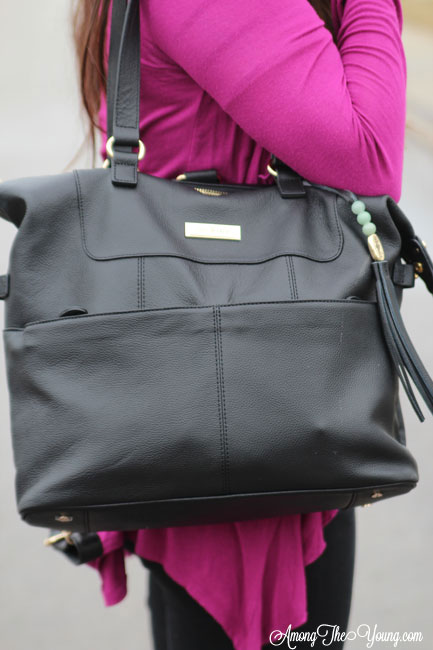 But seriously. I've been at this mom thing for FIVE years now. How have I lived without this bag?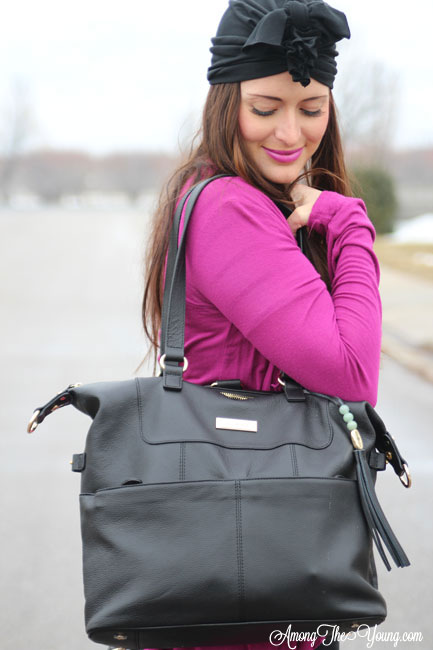 It fits ALL THE THINGS with ease.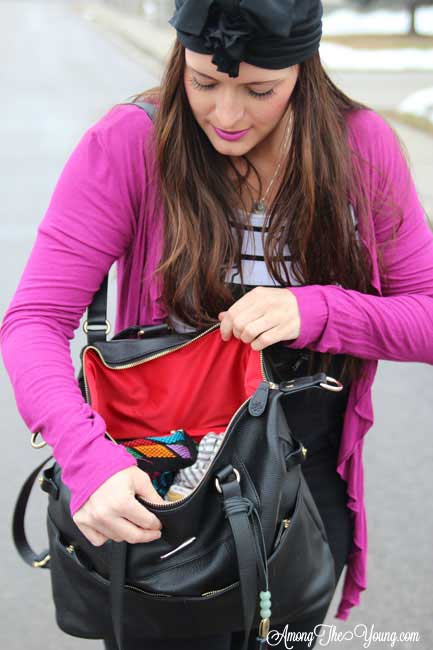 Why is it that littles require so much stuff? Maybe I'm too much of a planner and I like to be prepared for every situation possible when out and about. Yeah – that's probably it.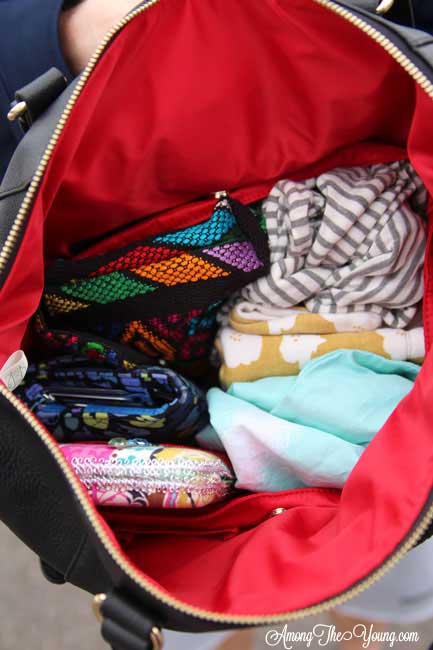 Plus, the amount of pockets? I was amazed. One can never have too many pockets, but as a mom, I feel like that is even more true. I want to shove all the things in this stylish Lily Jade bag. Over-prepared much?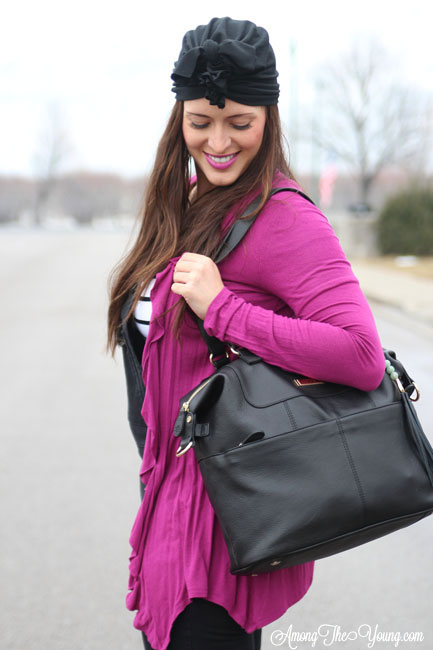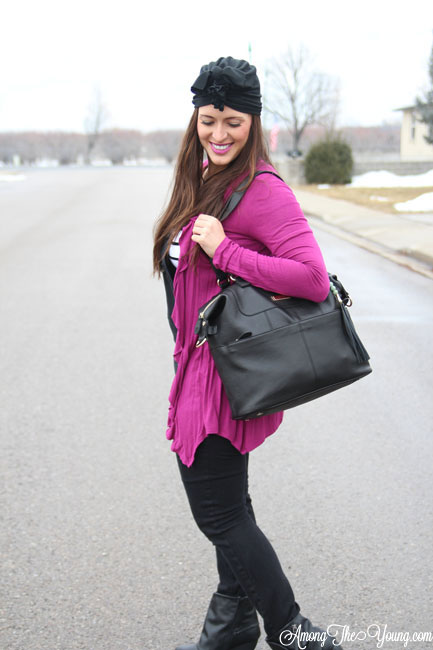 The versatility of this Lily Jade bag is pretty impressive. It can be worn with two short straps, one long strap, or as a backpack. Lucky for me – since I'm the worst at decisions. (Pretty sure I bring that up in every single blog post. It's so true though.)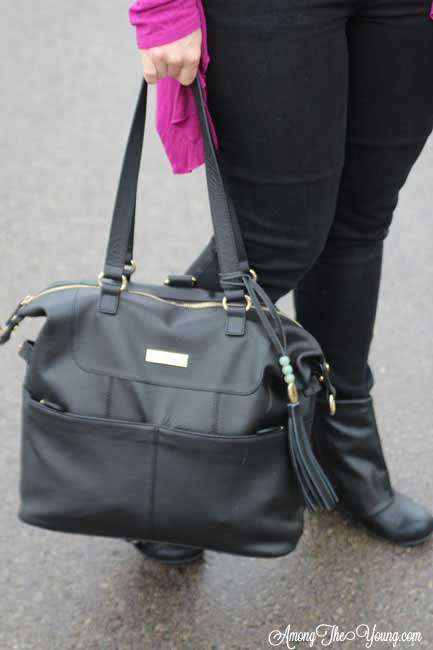 Turban: Blu Taylor
Overalls: Forever 21 (forever ago) Similar found here
Cardigan: No clue. Bless my heart, right? It's cute though, right?
Boots: Famous Footwear (forever ago) Similar found here
Lily Jade bag: Shaylee in black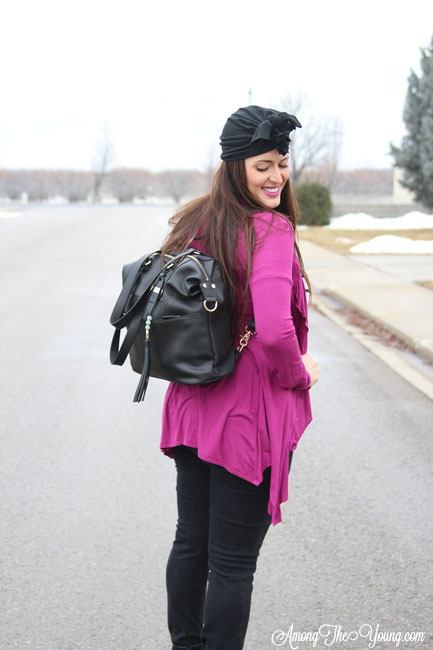 The backpack is my favorite way to wear this right now.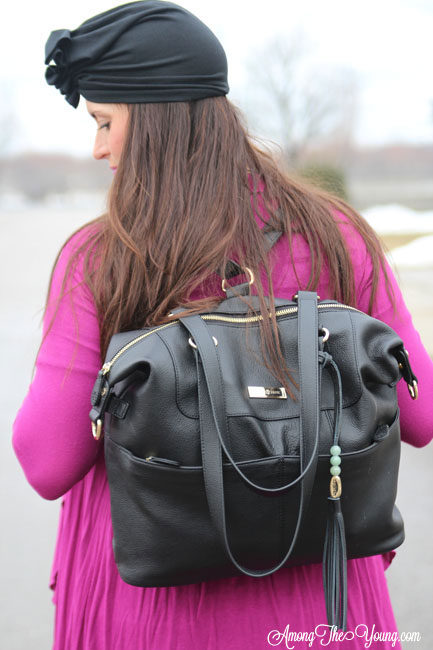 My most favorite part of this bag? The leather tassel with the little beads. It's darling and I'm obsessed.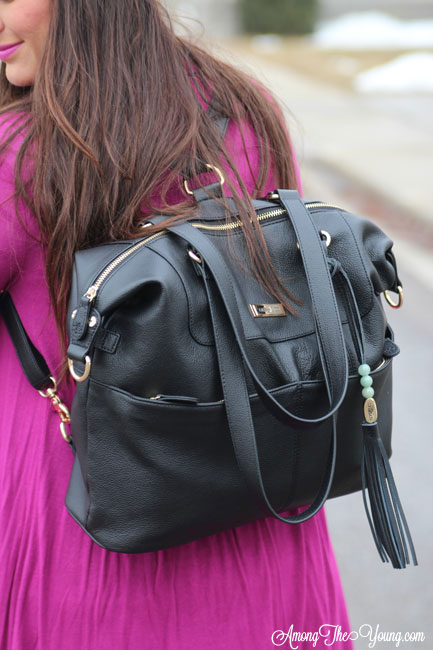 Also, overalls and turbans were made for moms. Overalls: Easy access for feeding a baby, hides the tummy. Turban: showers? Who showers?