*This post may contain affiliate links to support my cookie / donut / all things pastry-eating habit*
I have teamed up with four other ladies to bring you one piece of clothing styled by 5 different women. Women that look & think differently from one another – hair, religion, location, skin, size, height, style, all of the above. I love sharing my style with you, but I also want you to see clothing I style in other body types so you can find what is best for you. So feel free to check out how Deidre, Kaylynn, Bethany, Jacque, and Sarah styled this outfit as well! And watch for a new piece of clothing styled by 5 every month.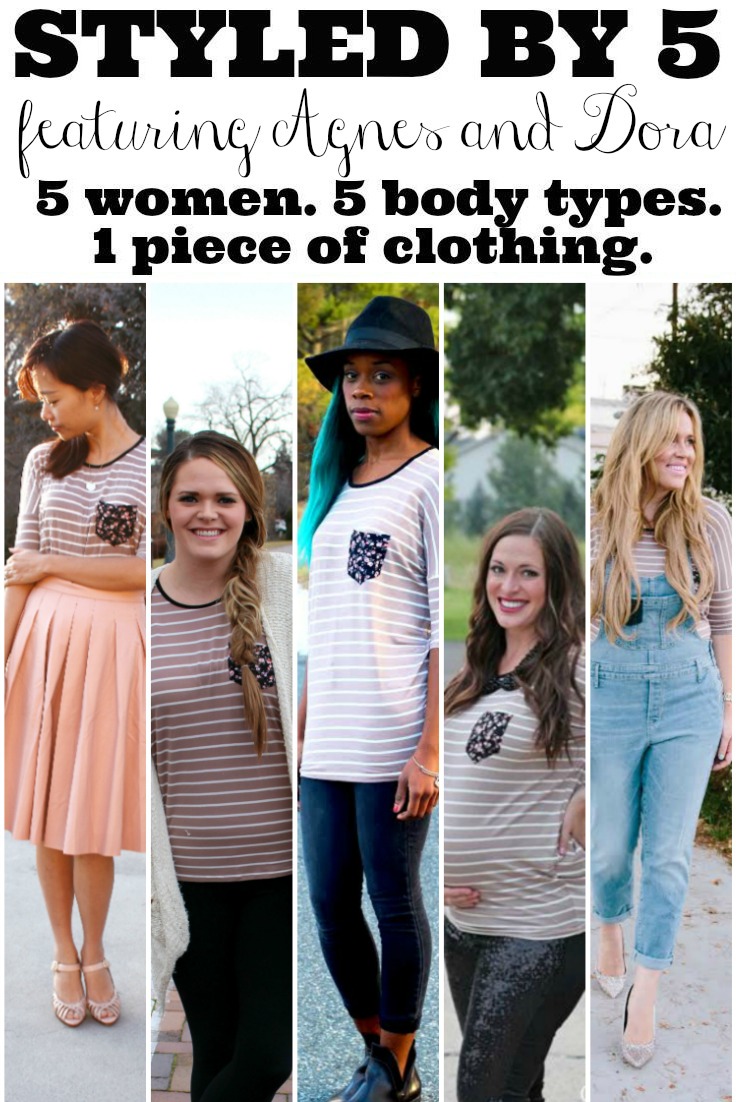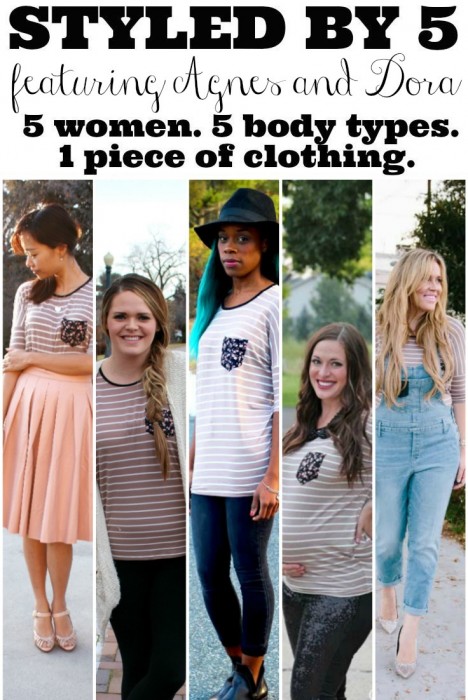 Oh geez, here Kaylynn goes again, talking about Agnes and Dora. I've teamed up with some of my favorite bloggers to bring you this month's edition of "Styled by Five." This time, we are featuring an Agnes and Dora tunic with (you guessed it) a patterned pocket.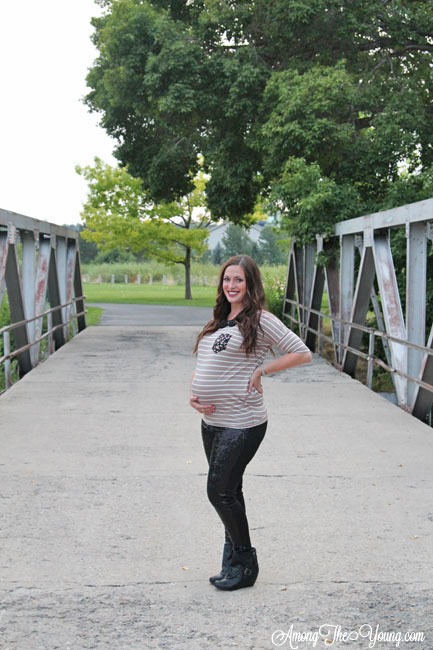 As you can see from my super stylish friends, this tunic works on everyone – from super skinny to pregnant. While I may not have this bump anymore, this tunic works like magic.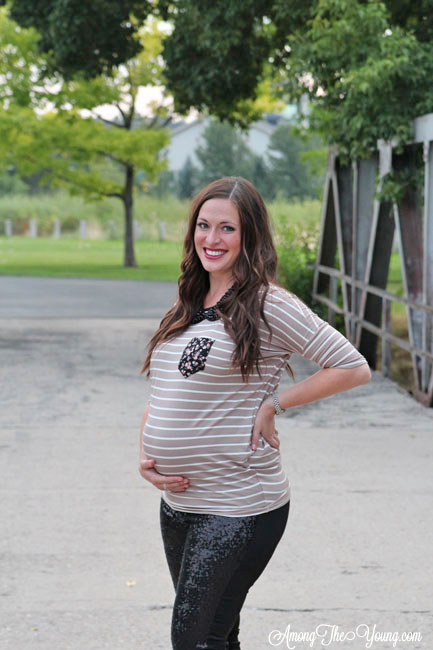 OF COURSE the tunic we picked has my favorite things too: stripes and florals. I seriously go ga-ga – I can't get enough. Plus, sequin leggings? You are so right. They make any outfit better. (Similar style linked).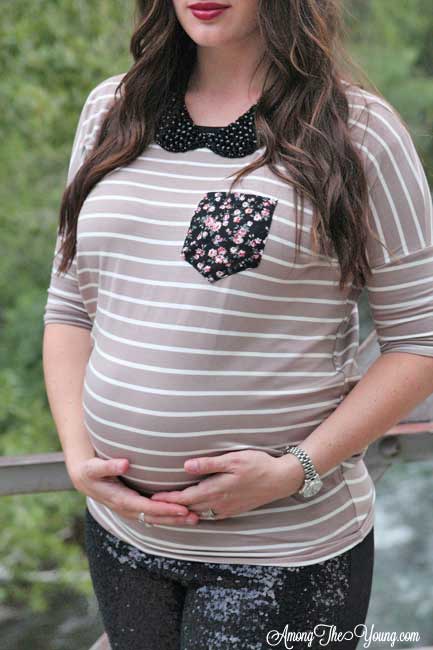 During the cold fall and winter months, I love my black ankle wedges (similar linked). They go with everything, and they're super comfortable. I've found, over the years, that I am not much a high heel girl. I don't know how to walk in heels and I hate that they're so uncomfortable. Wedges are the perfect in between for me.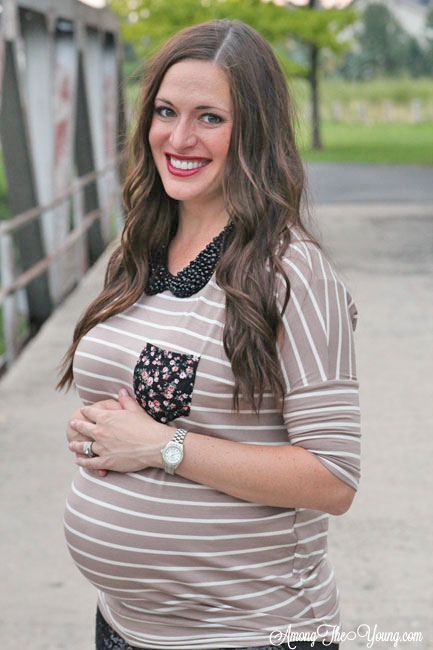 Back to my Agnes and Dora love affair, shall we? I'd tell you that you need this shirt in every color and pattern possible, but that's a little obsessive. I mean – ask my husband. How many tunics does a girl need? I will reiterate that this shirts look fabulous on EVERYONE – pregnant or not. Plus, they've been amazing for this breast-feeding mama. Booya baby.