*This post may contain affiliate links to support my donut eating habit*
This month for Styled by 5, we are featuring & Apparel. I've always been obsessed with this brand – they are known for their amazing embroidery items like THIS one and THIS one. How can you not just swoon over these? I'm a sucker. Anyway!
I have teamed up with four other ladies to bring you one piece of clothing styled by 5 different women. Women that look & think differently from one another – hair, religion, location, skin, size, height, style, all of the above. I love sharing my style with you, but I also want you to see clothing I style in other body types so you can find what is best for you. So feel free to check out how Deidre, Kaylynn, Bethany, Jacque, and Sarah styled this outfit as well! And watch for a new piece of clothing styled by 5 every month.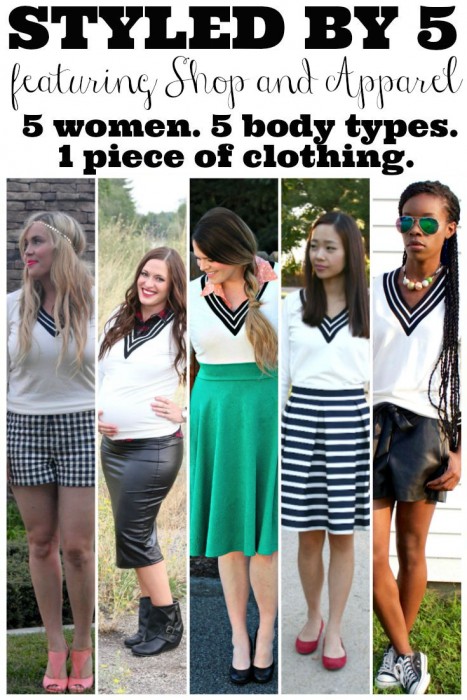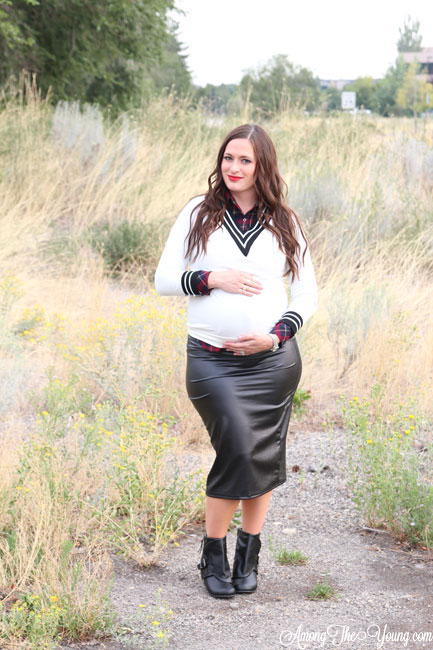 When I saw THE SWEATER we'd be styling I was so thrilled. It reminds me of something vintage that I found at a thrift store, but without all the work of digging around a thrift store? Does that make sense? Vintage feel, high quality stuff. Baby, I'm in love.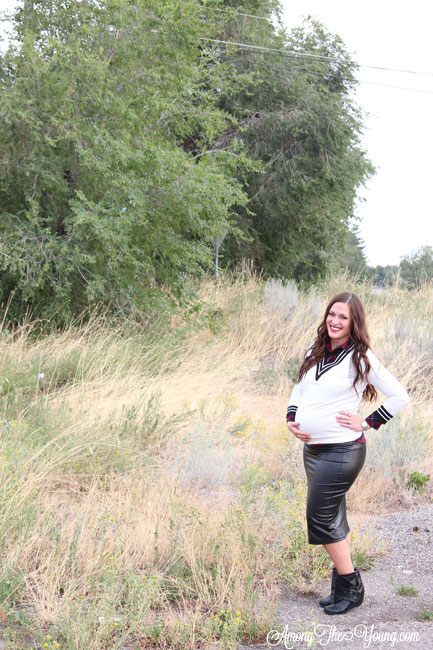 This faux leather skirt from Agnes and Dora is so on point – seriously, I've already admitted my fault with the pencil skirts. Let me just say, again, that Kaylynn (especially pregnant Kaylynn) loves a good, stretchy pencil skirt. Enough said.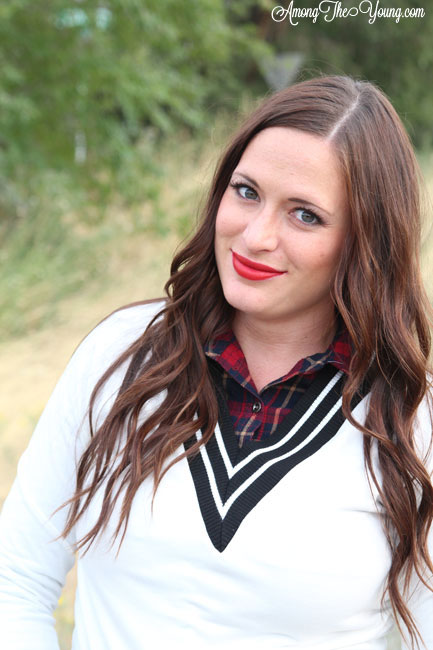 Funny story? I may break my own code – you know, the code that Kaylynn has lived by "I will not buy maternity clothes." That code? Yeah… I've been pining for a GOOD button up top. One that can button all the way down to the bottom and I can still breathe? Bless my heart – you can't see it, but that ridiculously awesome plaid shirt of mine? SO NOT buttoned all the way down. I was shocked it fit in the first place! But for real.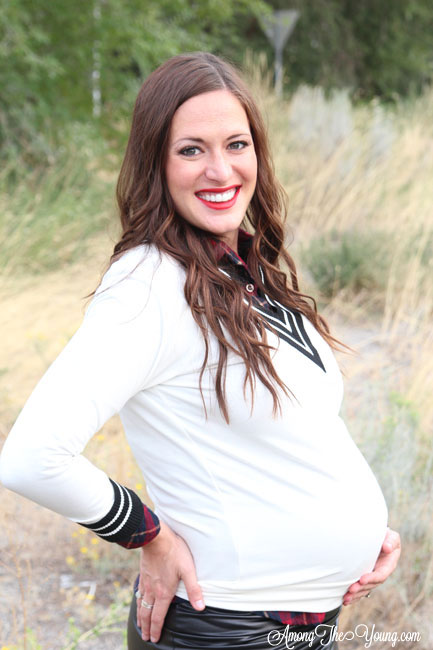 The ONLY thing missing (and I realized it as soon as I was done taking pictures) was so ridiculously awesome fishnet tights. That would've completed my Styled by 5 look for & Apparel. I was going to lose sleep over it, but then I realized, who am I kidding? I couldn't get tights on if I wanted to! Bless. My. Sweet. Heart.
And yes – this is real life with Kaylynn trying to take pictures. Hot dang mess – trust me, I don't take myself too seriously and I hope you guys don't either.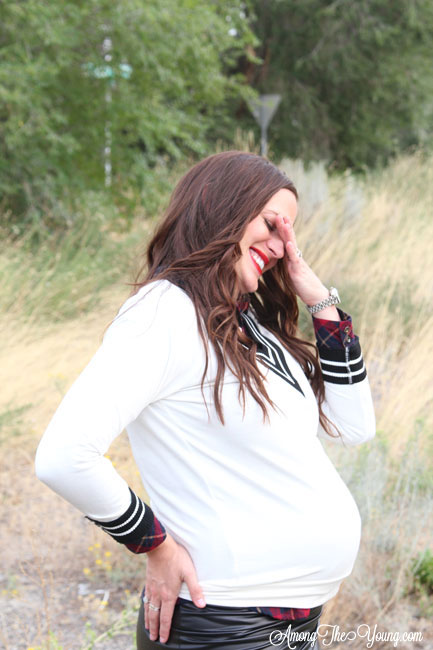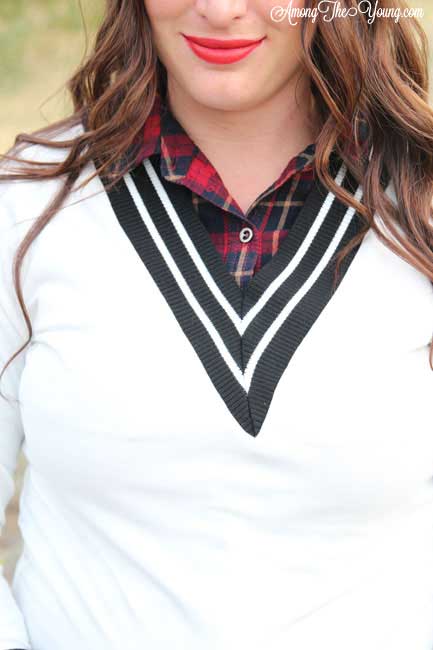 Don't forget to check out my other Styled by 5 babes – they are all rocking their & Apparel in different (non-pregnant) ways. Love it!