*This post may contain some affiliate links in order to support my donut eating habit*
We are so thrilled to be featuring Pink Blush again – I am literally overwhelmed by all the amazing pieces they have to offer women no matter what stage they are in.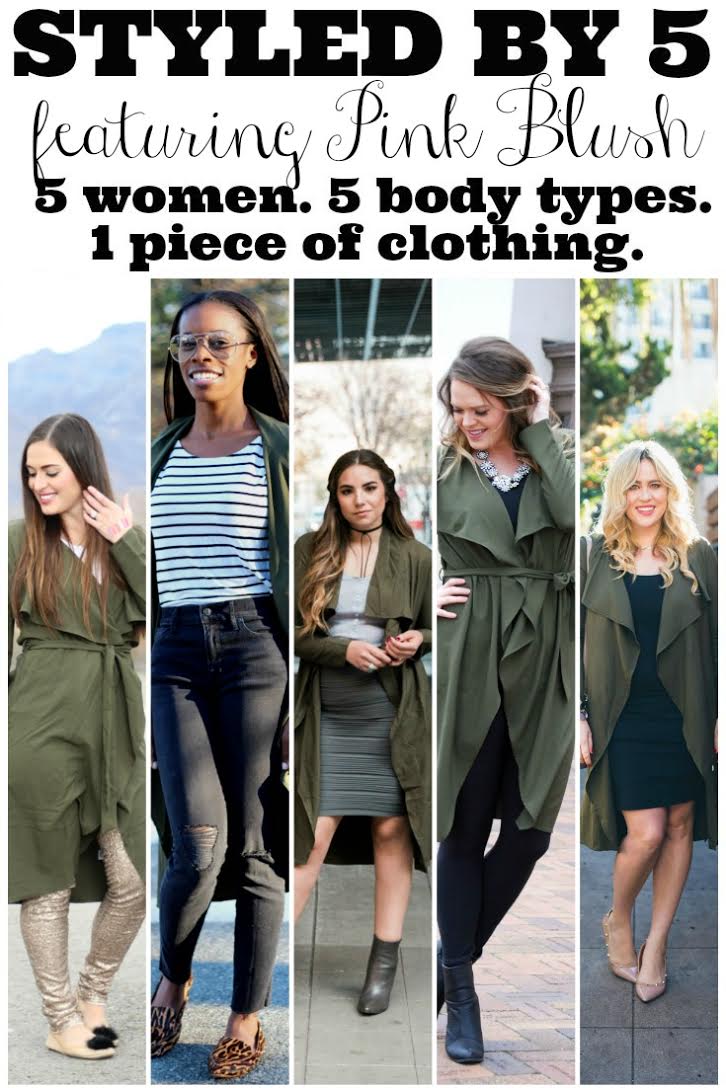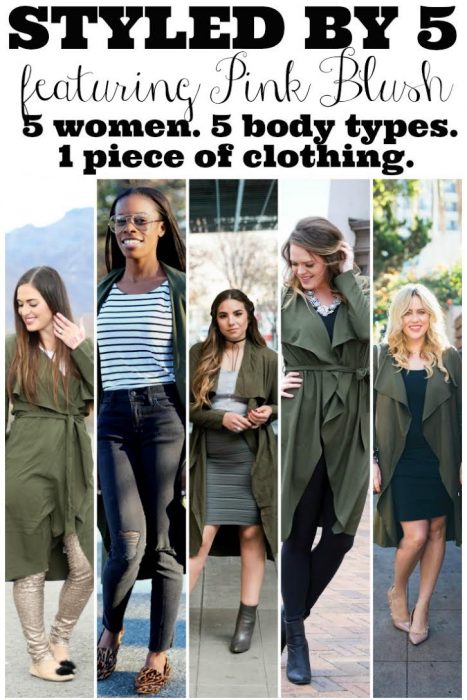 I have teamed up with four other ladies to bring you one piece of clothing styled by 5 different women. Women that look & think differently from one another – hair, religion, location, skin, size, height, style, all of the above. I love sharing my style with you, but I also want you to see clothing I style in other body types so you can find what is best for you. So feel free to check out how Deidre, Kaylynn, Bethany, Jacque, andLauryn styled this outfit as well! And watch for a new piece of clothing styled by 5 every month.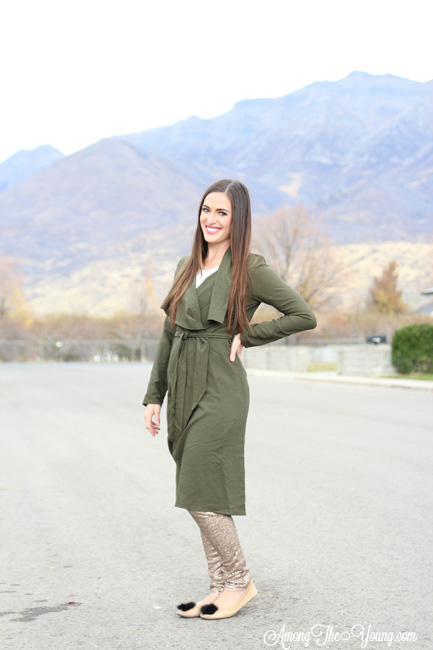 I'm not going to lie to you – OLIVE is one of my favorite colors. I also think it is HIGHLY underrated. This fall it has made a bigger splash than normal and that was FINE by me! PLEASE give me all the olive things!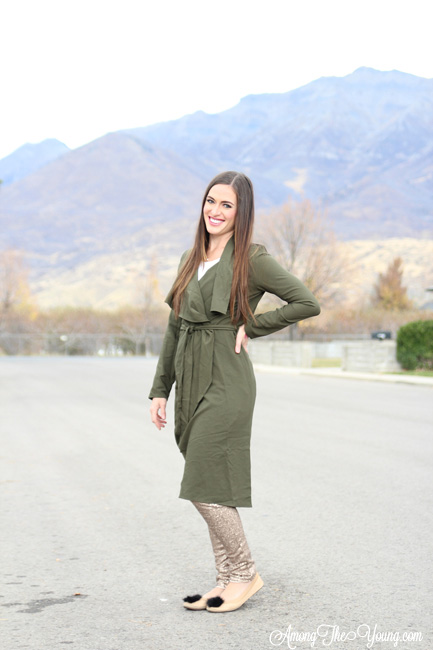 As soon as I put this olive green coat on I was amazed – it was SO soft and SO flattering. Yes please!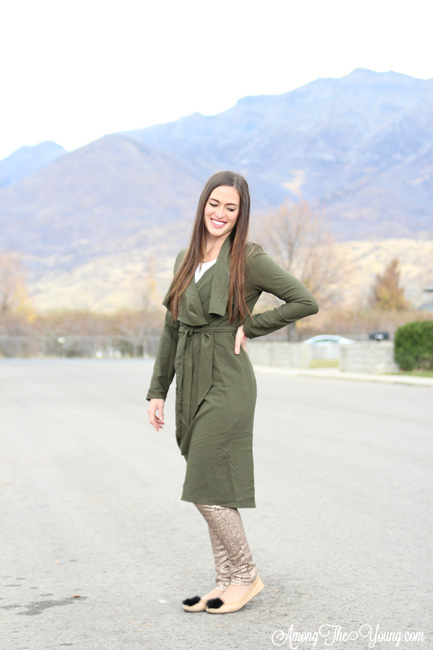 Sequin pants: (similar found here)
Olive duster: Pink Blush (found here)
Ballet flats: Yosisamra
Tons of LipSense colors on your hand: haha- email me! I'm addicted! (or you could check out my page here for colors and ordering info!)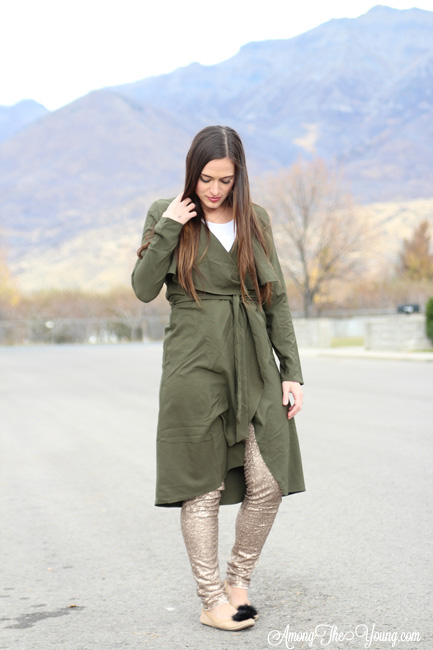 I was excited to try this Pink Blush coat – I don't have anything like it and I love trying new things.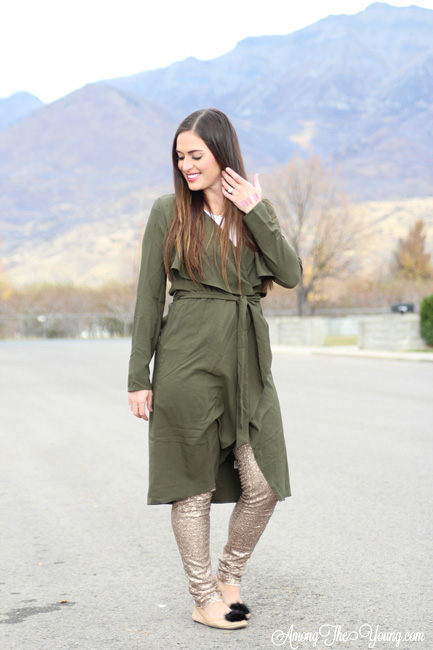 Moral of the story: Sometimes trying new things is the best and you find your new favorite things. That, plus olive for life. Can I please buy all the olive green things?