*This post may contain affiliate link to support my cookie / donut / all things pastry eating habit!*
This month for Styled by Five we are featuring Pink Blush and I LOVE this dress! It is so twirly, and the colors speak to my soul. I have teamed up with four other ladies to bring you one piece of clothing styled by 5 different women. Women that look & think differently from one another – hair, religion, location, skin, size, height, style, all of the above. I love sharing my style with you, but I also want you to see clothing I style in other body types so you can find what is best for you. So feel free to check out how Deidre, Kaylynn, Bethany, Jacque, andLauryn styled this outfit as well! And watch for a new piece of clothing styled by 5 every month.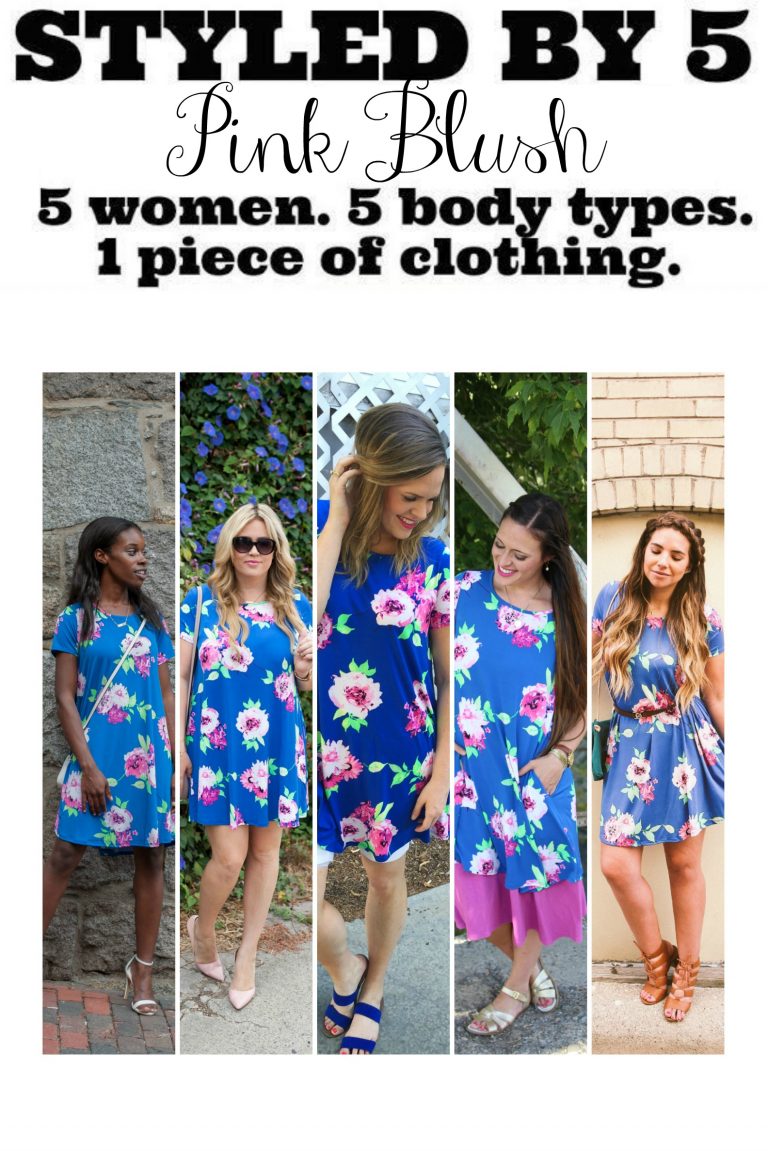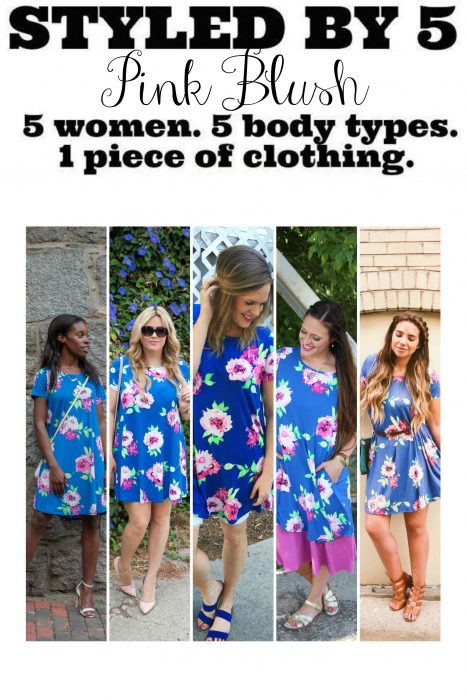 Shame on me – I thought Pink blush was only a Maternity clothing store.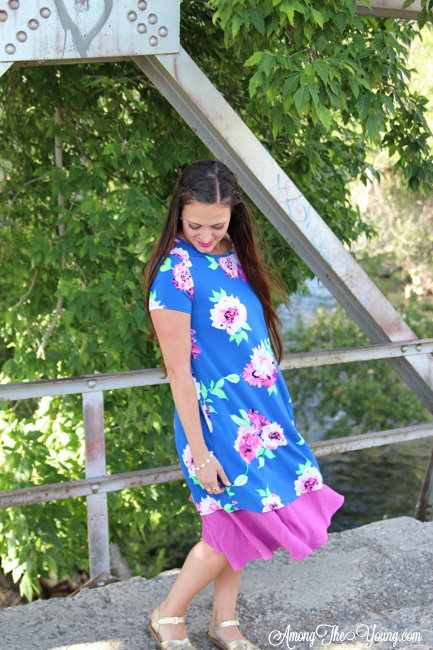 Lo and behold, they have the BEST clothing for any time of life. I've learned this is called "transitional" clothing because it works for all the things: pregnant, nursing, or neither.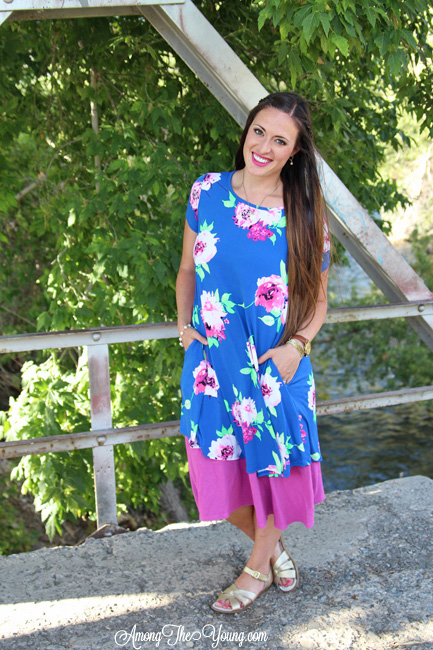 Their women's line is to die for. It's a dangerous store when I want to buy all the things. Enter at your own risk.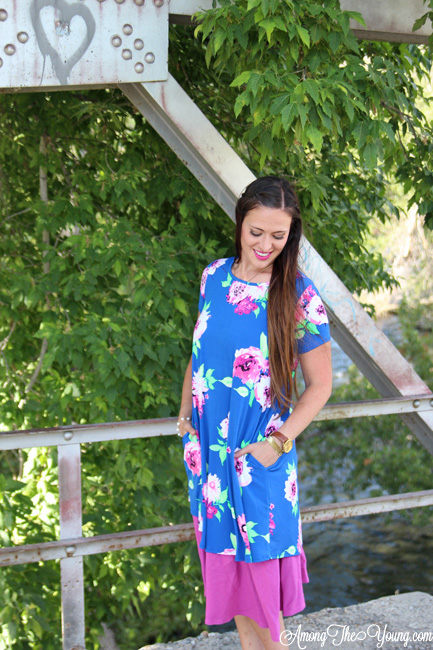 This dress we are wearing is actually a SUPER cute maternity dress as well. I just love the versatility.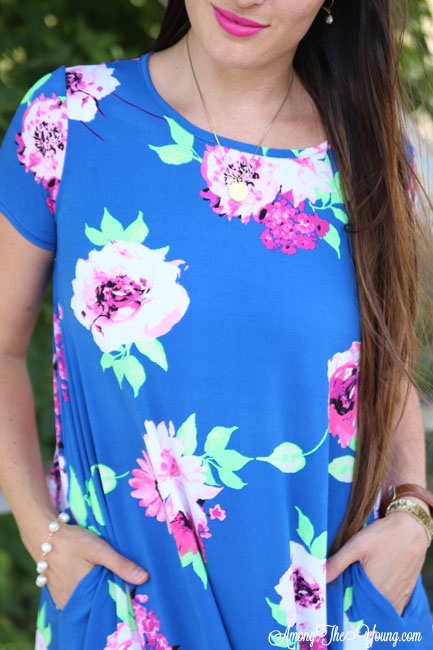 When this dress first came, I'll admit, I was stumped. Even though I'm a short girl, it was still a short dress. I tried some of those slip extenders and they looked funny. I was about to throw some leggings on when I realized any old A-line skirt would do. VOILA. Skirt + dress = WIN.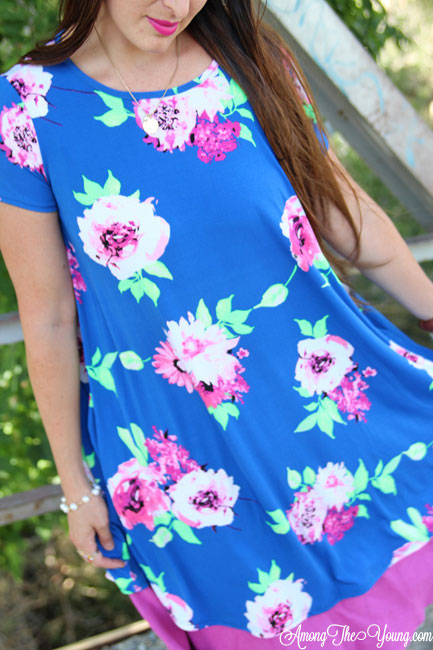 Sandals: Salt Waters
A-line skirt: Agnes and Dora
Watch: Arvo (special TRF tribute)
Pearl Braclet: Pearls with Purpose
Extensions: Laced Hair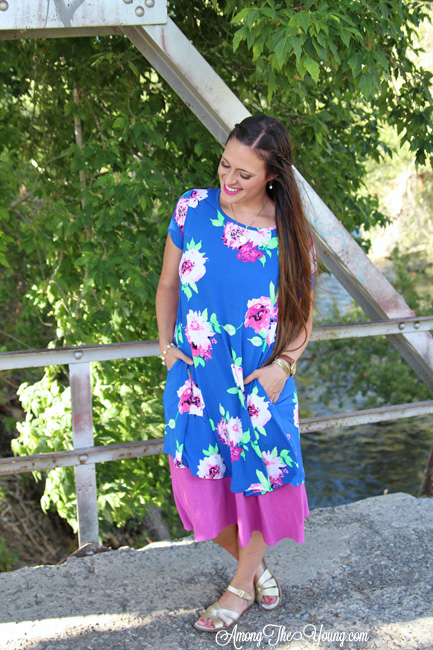 What are some creative ways you've made a dress longer – besides sewing? I love my slip extender but this new trick of an A-line under my shorter dresses is pretty ingenious if you ask me. I'd love to hear some of your genius ideas!