*This post may contain affiliate links to support my cookie / donut / all things pastry eating habits!*
If there are stripes, you can bet your bottom dollar that Kaylynn will either put floral or sparkles with it. Am I right? This Winnie James striped top was begging to have some sparkles.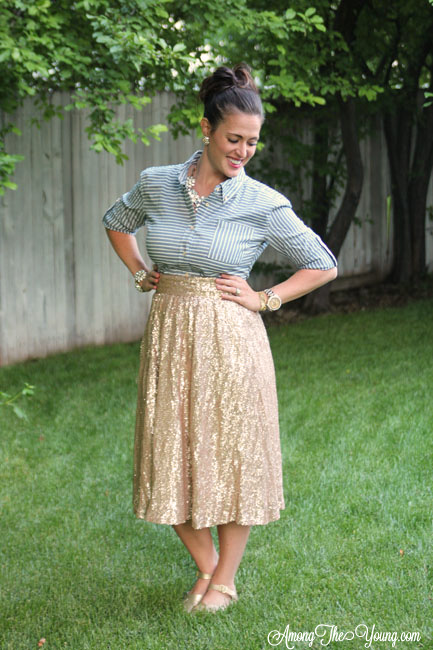 I have teamed up with four other ladies to bring you one piece of clothing styled by 5 different women. Women that look & think differently from one another – hair, religion, location, skin, size, height, style, all of the above. I love sharing my style with you, but I also want you to see clothing I style in other body types so you can find what is best for you. So feel free to check out how Deidre, Bethany, Jacque, and Lauryn styled this outfit as well! And watch for a new piece of clothing styled by 5 every month.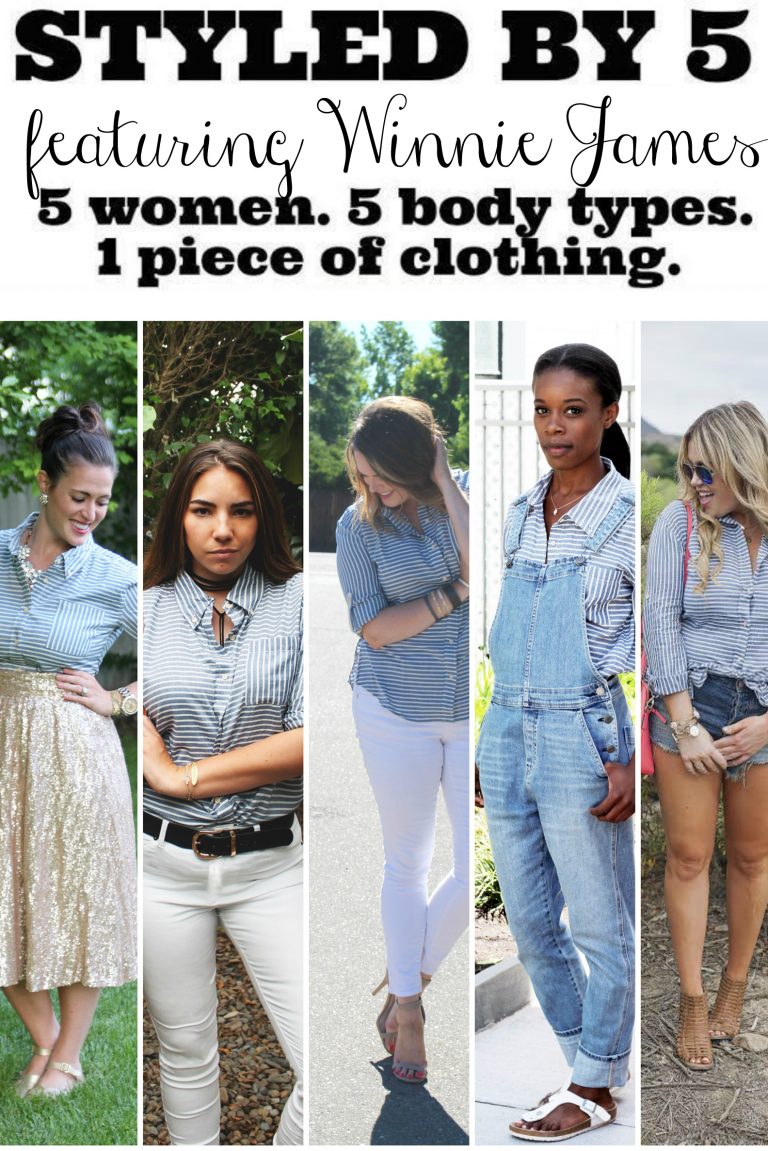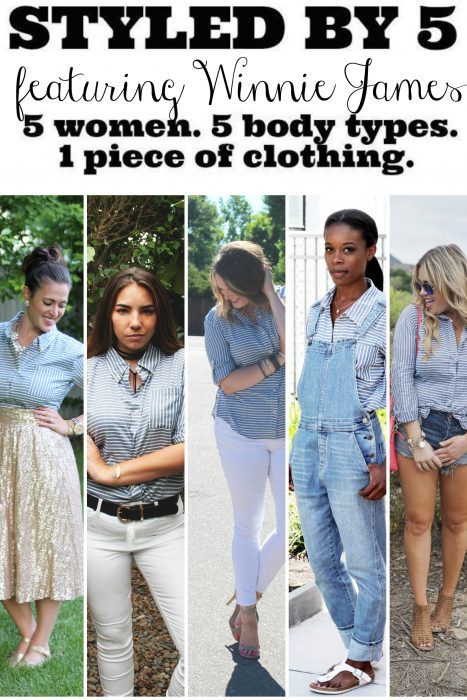 But really. It NEEDED sparkles. I put on my biggest necklace set and most gaudy skirt and I loved it.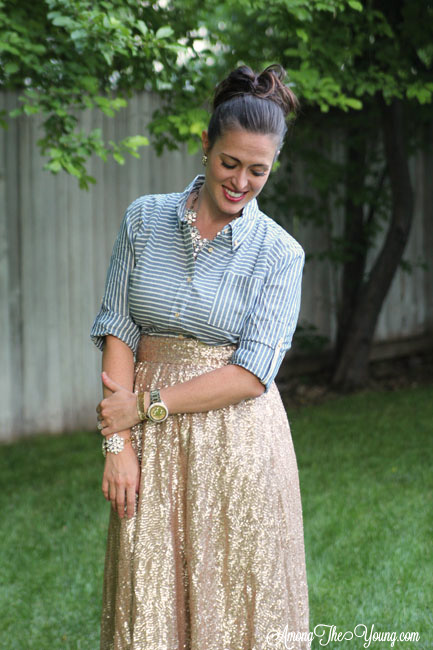 I will admit, initially this Winnie James shirt was a little tricky for me to style. I loved the color and I loved the stripes, but I didn't feel like I really looked GOOD in it. Does that make any sense? I finally had to turn to my husband and ask for his help and opinion. He patiently reminded me that sparkles are my go-to, and of course – he was right. (Don't tell him I said that!)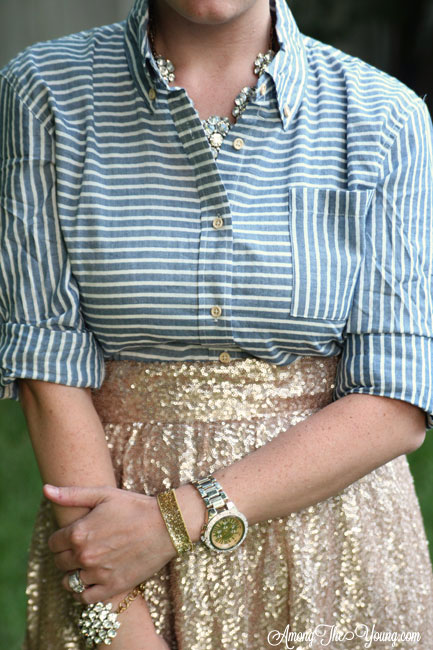 Skirt: similar found here
Shirt: Winnie James (Find it here!)
Shoes: Salt Water Sandals
Necklace/earrings: bought forever ago off of a deal site. I'm the worst for not remembering!!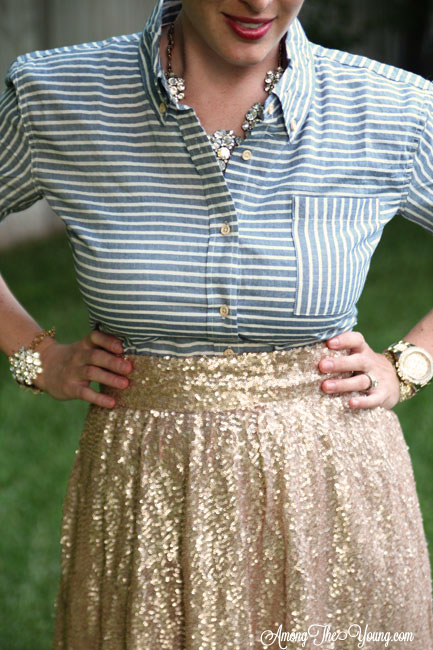 Wanna know a secret? I totally hadn't showered for days. It's true. All all hail the top knot!