*This post may contain affiliate links to support my cookie / donut / all things pastry eating habits*
Guys. This Honey and Lace yellow skirt is so dang fun!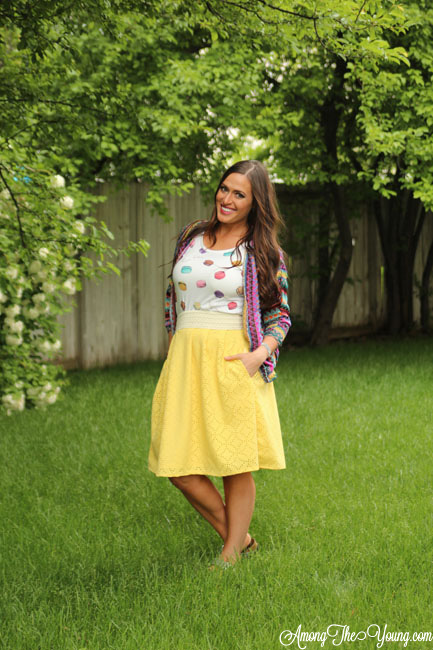 I have teamed up with four other ladies to bring you one piece of clothing styled by 5 different women. Women that look & think differently from one another – hair, religion, location, skin, size, height, style, all of the above. I love sharing my style with you, but I also want you to see clothing I style in other body types so you can find what is best for you. So feel free to check out how Deidre, Kaylynn, Bethany, Jacque, andAlexis styled this outfit as well! And watch for a new piece of clothing styled by 5 every month.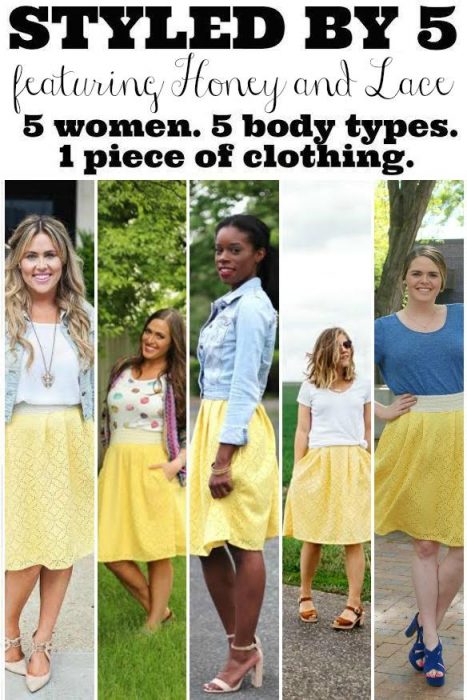 If you know me, you know the brighter the BETTER. So when this skirt came in the mail I was pretty dang excited – I mean… it is BRIGHT! Even brighter than the pictures show it.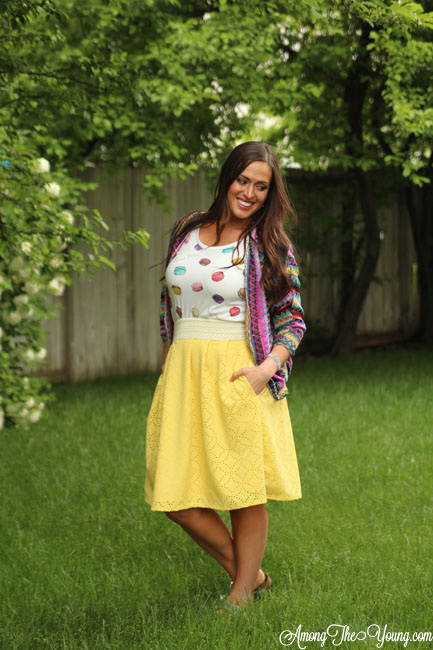 I'm not going to lie to you, I struggled to find something to work with this Honey and Lace skirt. I knew I wanted a graphic tee but all of my shirts kept stealing the skirts thunder. No good at all!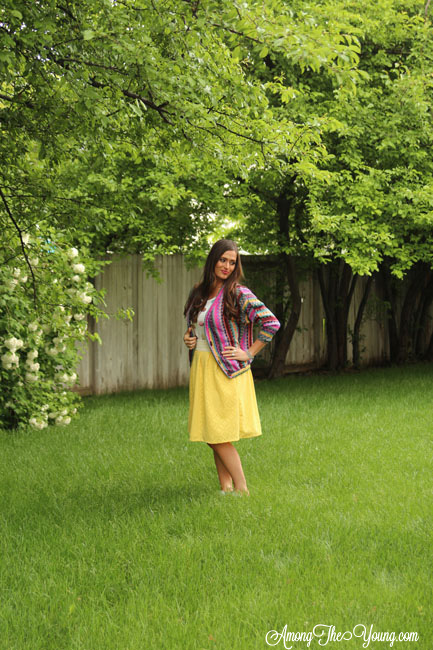 When I finally threw my hands up in the air and embraced the randomness that is Kaylynn, things came along a little better.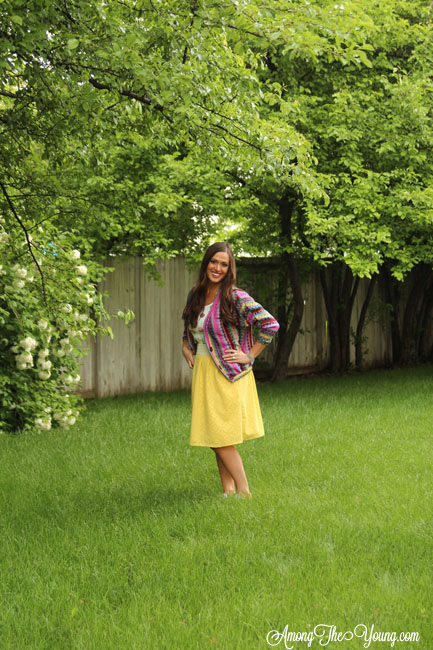 This French macaron shirt is one of my most random findings ever. I went through a phase of being SUPER obsessed with macarons and I HAD to find a shirt. Well, I found one on EBAY. I know, right? When I found my macaron shirt it wasn't anywhere NEAR that expensive, but I've linked it
HERE
just in case!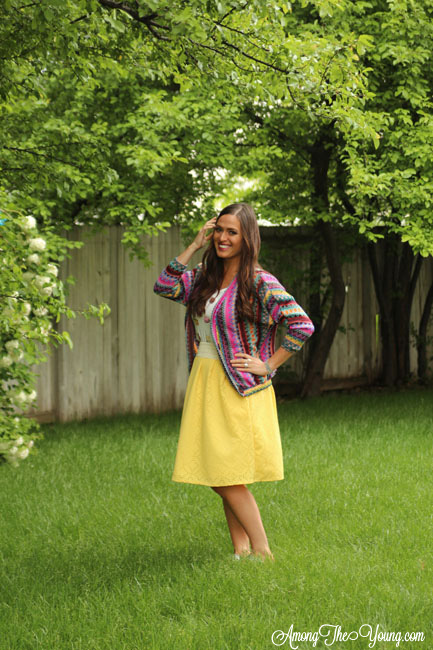 The sweater was a random find as well – I bought it off Jane last year and it is SO rad. I mean, look at all those colors – and it makes the yellow POP!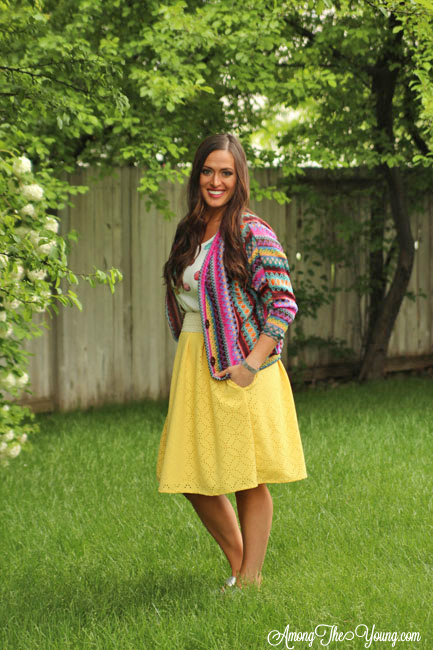 Skirt: Honey and Lace
Macaron shirt: Ebay
Shoes: Birkenstocks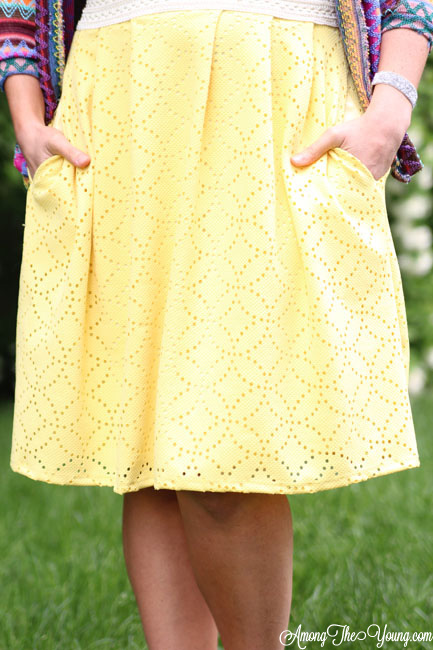 I feel like the random brightness of the all the colors work for me. It's super random and kind of out there, but hey – so am I. So it is just fine by me!