Whenever we go to St. George we HAVE to hit up this little dive called "Bear Paw." It's a family favorite and basically – we've never ordered anything bad there. Everything is AMAZING and we're constantly "WOW-ed" by the deliciousness of their food. These guys are KNOWN for their stuffed French Toast.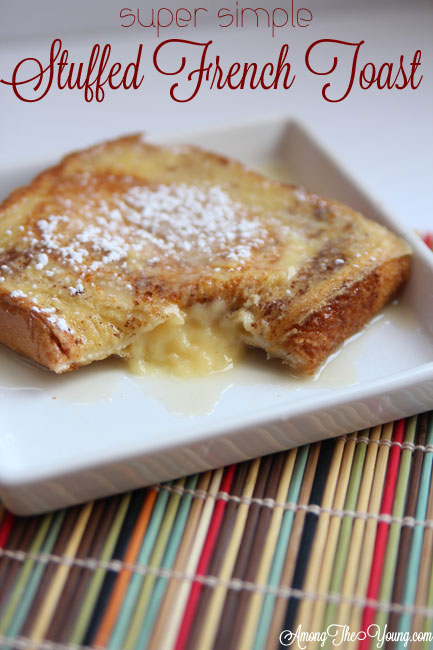 WHAT?! Yeah. You heard me right. STUFFED FRENCH TOAST. Unreal. Delicious French Toast stuffed with a vanilla (or chocolate) custard and topped with delicious syrup and berries. It's my favorite thing to order (Yep – I'm THAT girl that goes to the SAME restaurant and orders the SAME dish over and over and over again. Good thing I can share/split some of Handsome's food, right?)
I love this picture – I know some of my foodie bloggy friends might scoff (where are the props?! haha jk guys!) but this just looks like a regular old piece of bread. No one would EVER suspect that it is, in fact, a stuffed French toast full of amazing goodness inside.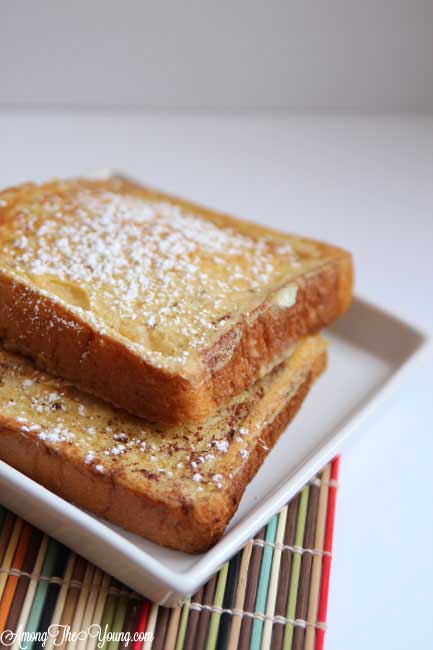 I'm still working on perfecting the recipe, but that will include making a custard, adding berries, including the homemade syrup….yadda yadda yadda. For now, the "EASY" version of this recipe will do because, let's be honest, when it's breakfast time, who can plan for anything? Get food in belly. Now. I wish I was joking.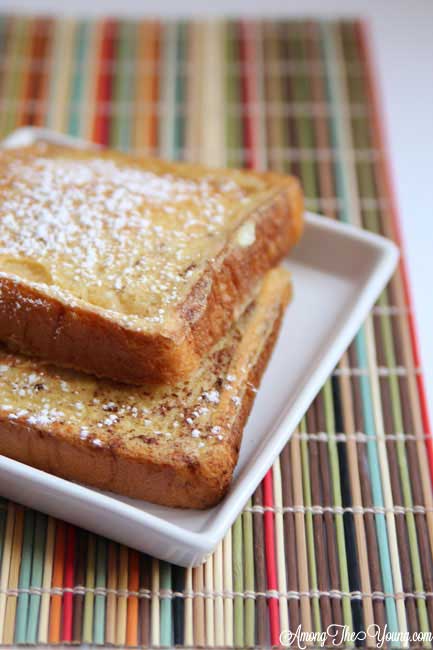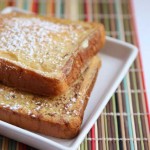 Super Simple Stuffed French Toast
Super easy french toast stuffed with pudding - mega yum!
Ingredients
1

loaf

Texas Toast bread

Eggs

Cinnamon

1

3.5 box

vanilla pudding
Instructions
Pudding
Prepare pudding according to box. Set aside.
French Toast
Whisk eggs and cinnamon.

Dip Texas Toast bread in the egg mixture.

Cook French Toast

Cut along the top edge.

Fill with pudding.

Cook a few more minutes.

Serve