*This post may contain affiliate links in order to support my cookie and donut eating habit*
It's that time again! Styled by Five! This month we are featuring Sweet Legs black leggings – they are like butter on my body.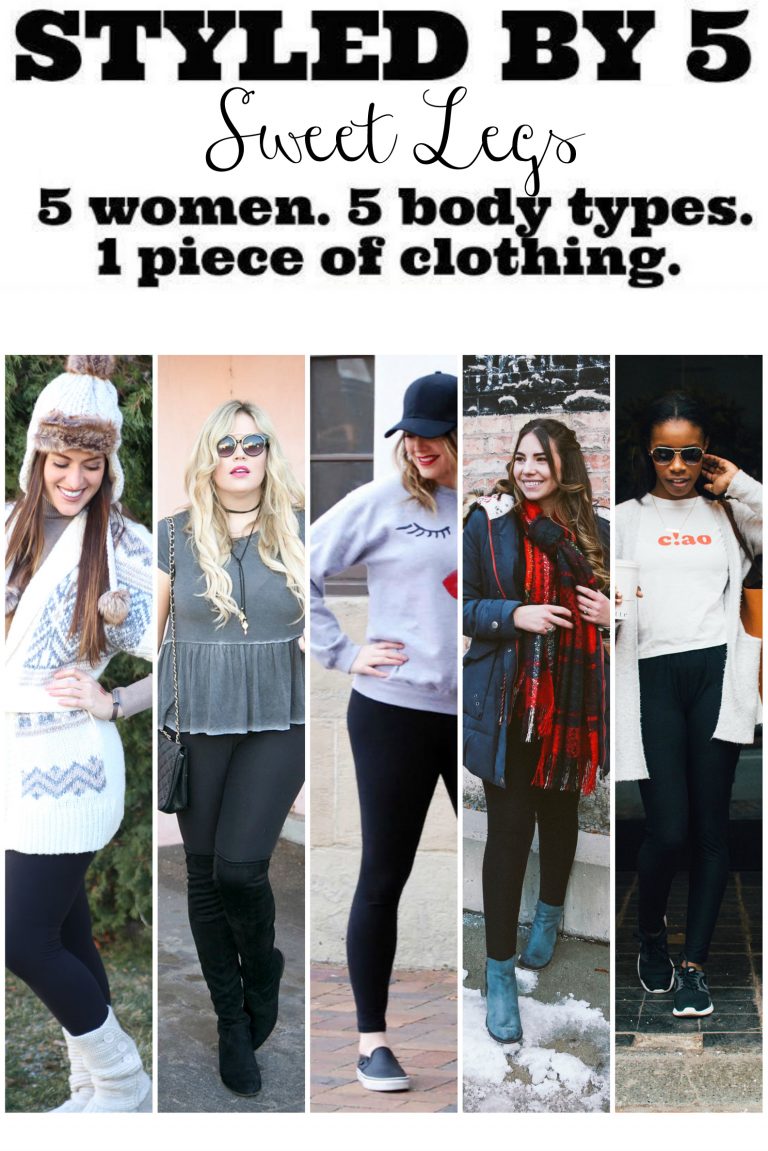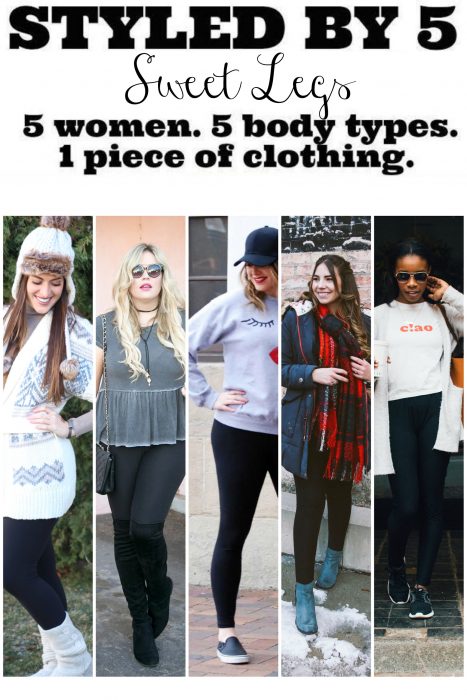 I have teamed up with four other ladies to bring you one piece of clothing styled by 5 different women. Women that look & think differently from one another – hair, religion, location, skin, size, height, style, all of the above. I love sharing my style with you, but I also want you to see clothing I style in other body types so you can find what is best for you. So feel free to check out how Deidre, Bethany, Jacque, andLauryn styled this outfit as well! And watch for a new piece of clothing styled by 5 every month.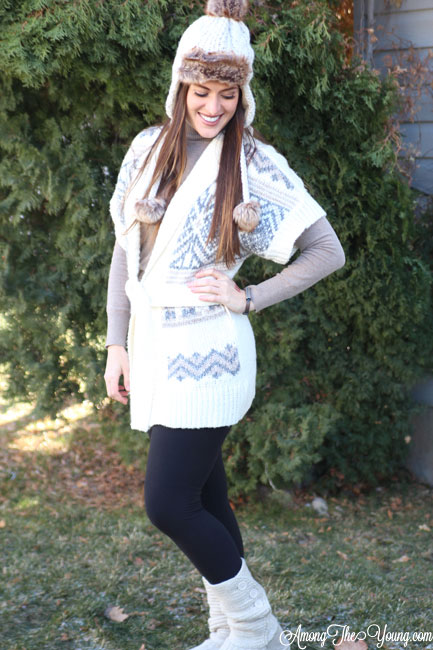 It's no secret that I'm a little legging-obsessed. I will wear pretty much any type of leggings, I have no shame at all.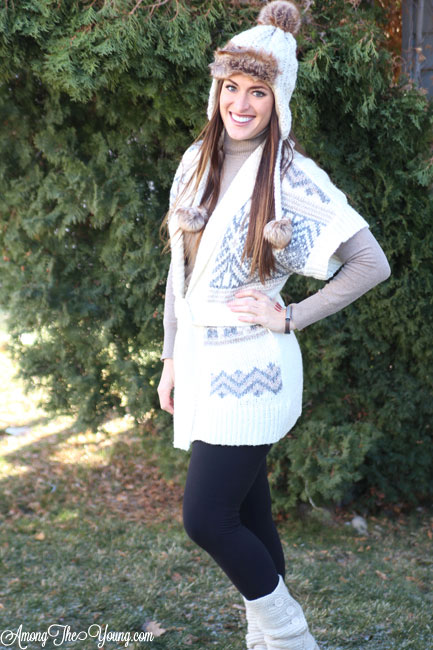 Here's the ironic thing: BLACK leggings are hard to come by. I know – you may laugh, but it's true! Even when I've bought black leggings I'll bring them home and they're NOT BLACK (they're more of a charcoal or grayish tinge) or they are bad quality, so why even bother wearing them, right?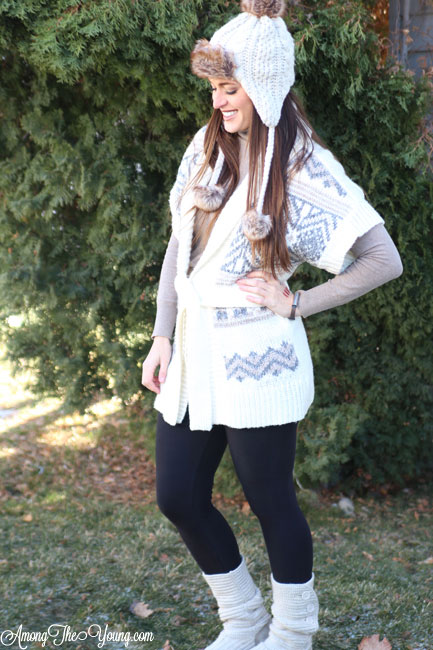 When these came I was instantly obsessed. These Sweet Legs leggings (
found here
) are buttery delicious. There's no other way to describe them. Heavenly. Buttery. Yum. Hashtag obsession.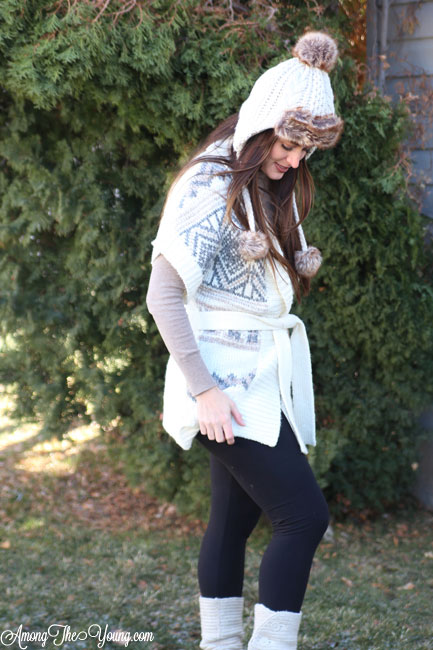 Everyone needs a good pair of Sweet Legs
black leggings
. They are perfect to lounge around the house in or to put under an outfit. I may have a few of these in my closet so I never run out of clean black Sweet Legs leggings. It's an addiction.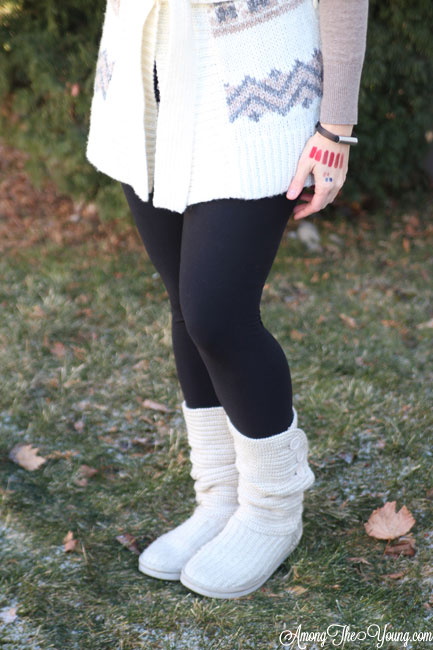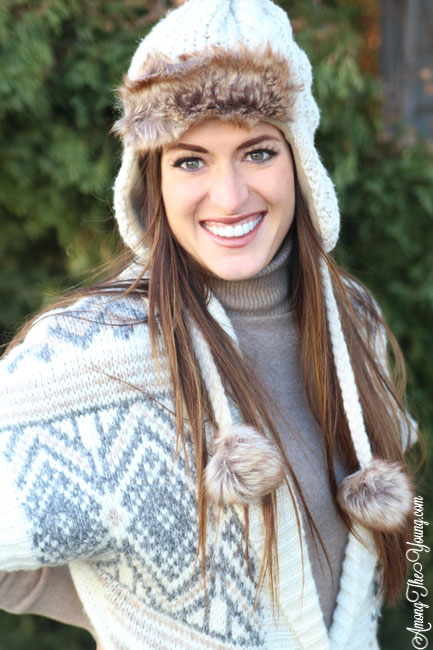 Moral of the story is this: I love leggings. I love black leggings. I am officially obsessed with Sweet Legs black leggings because they are TRUE black and they are FABULOUS. I'd highly recommend them.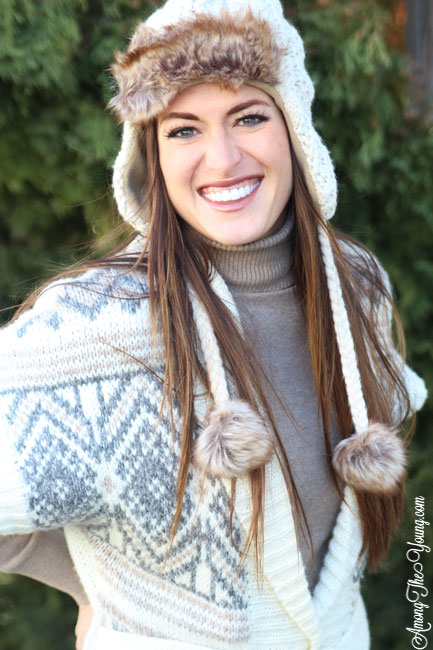 Be sure to check out how
Deidre
,
Bethany
,
Jacque
, and
Lauryn
styled their Sweet legs leggings too!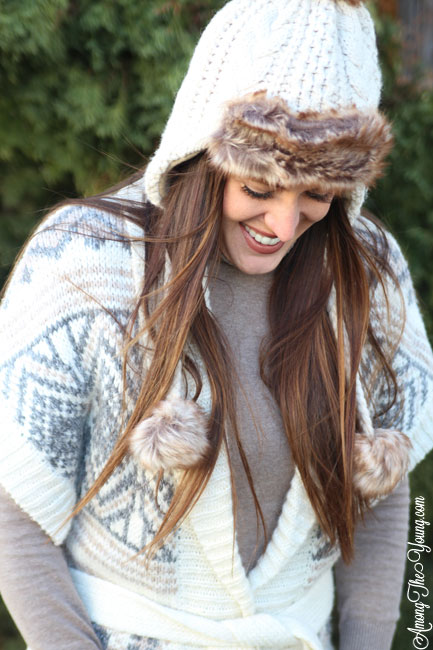 Shop this post:
Boots: Old Navy (similar found here)
Turtleneck: Gap
Duster/Sweater: Gap (similar found here)
Leggings: Sweet Legs leggings