Have I mentioned how much I love Expressions Vinyl? That, plus my new Cricut Explore make me feel like I can literally make ANYTHING I want – no problems!
Did you know that I'm a huge Harry Potter fan? It's awesome and so true. We don't joke about Harry Potter around here – this is very serious. When I saw this shirt, I HAD to have it. But then again – I don't BUY shirts…I make them. Obviously.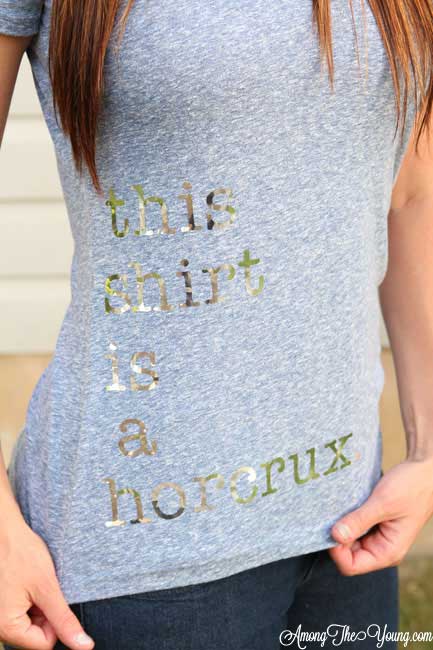 Harry Potter was one of the first books I read that I actually ENJOYED and wanted MORE (besides Nancy Drew and the "Choose your own ending" books – because those were awesome).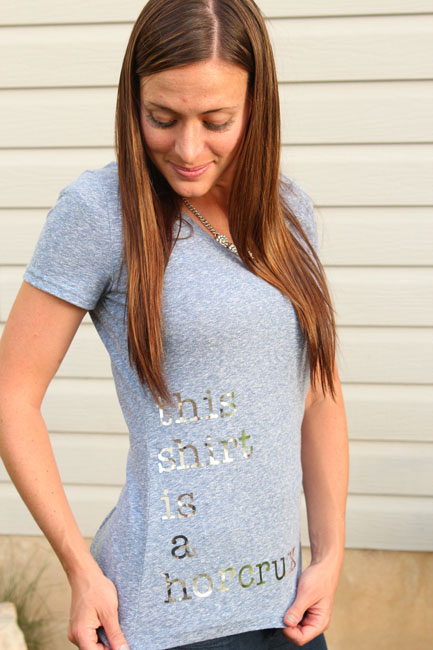 Then I found this
METALLIC IRON ON VINYL
and I about died. Are you freaking kidding me right now?! AMAZING! Not gonna lie, it was a beast to weed out, but dang it, it was WORTH it. (PS: if you're not judging me for being a total dork in these pictures, then I'm judging you. Just saying.)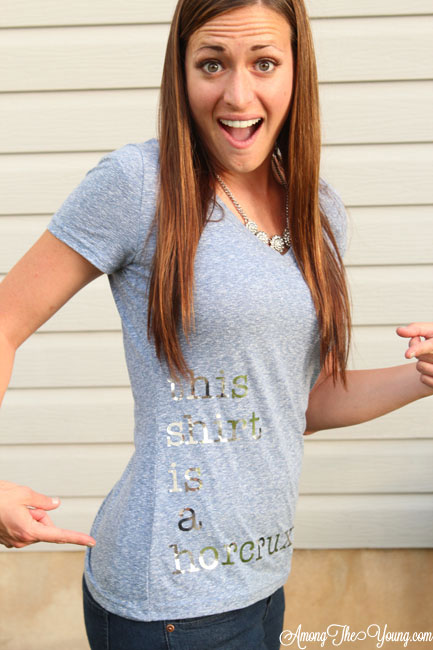 This shirt made me laugh and laugh and laugh. INGENIUS. If this shirt is a horcrux, then what? Did Harry miss one? Maybe THE Harry Potter has to come destroy my shirt or Lord Voldemort will still be invincible.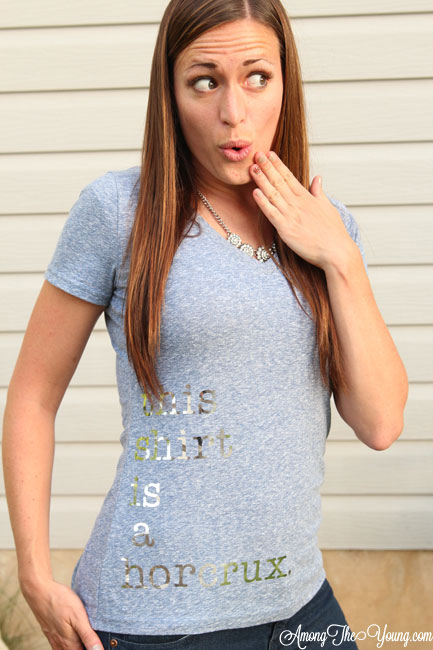 It's absurd, and yet – I LOVE IT. And the lettering is so shiny and metallic. It's pretty magical actually. I'd apologize for the pictures, but frankly, I'm glad they turned out at all. (*And in case you can't read it, the print says, "This shirt is a horcrux."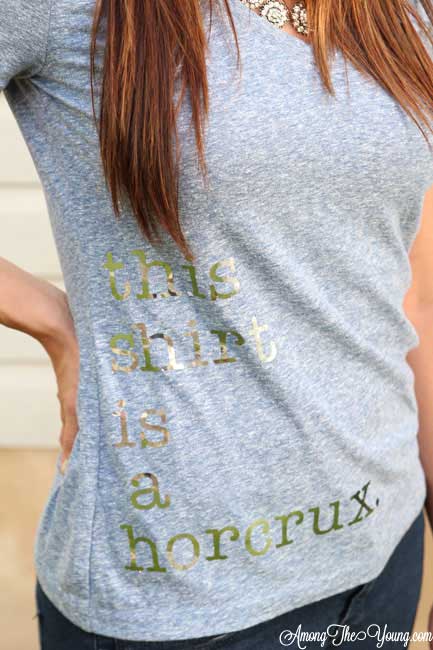 Let's do a giveaway! Use the Rafflecoptor entry below and go win! Plus, use code AMONGTHEYOUNG for 10% off your next
Expressions Vinyl
purchase. Because who doesn't love a discount?