Have I ever mentioned that I'm a dessert snob? If the term "vanilla bean" is in the dessert title, 99% of the time it's a keeper. THUS, my Vanilla Bean Crème brûlée. Literally, one of my favorite desserts of all time.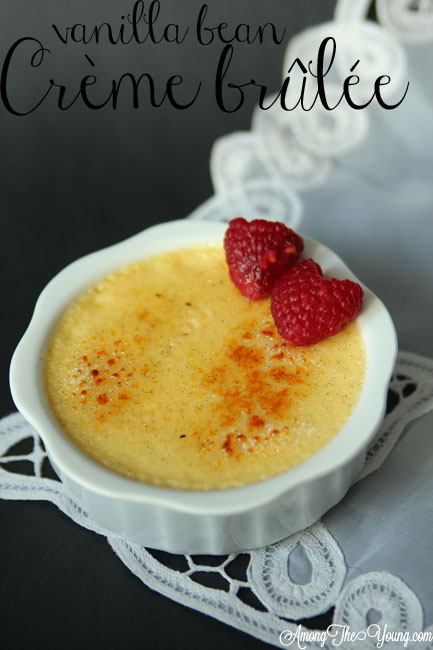 Growing up, I'd always thought such a dessert was impossible. The secret? The vanilla beans. Those dang black specks get me every time and I love them. Never mind that I ate THREE of these…back to back….without any assistance. It's THAT good. Just sayin….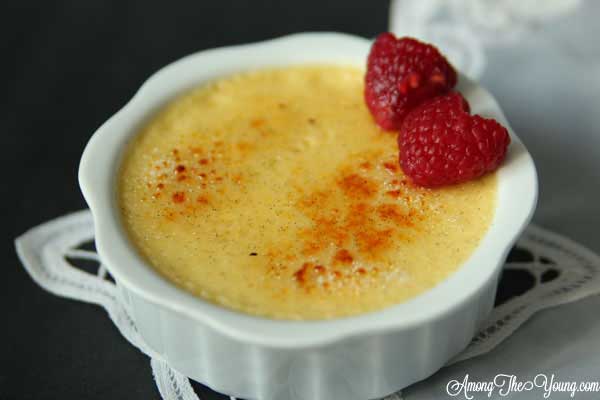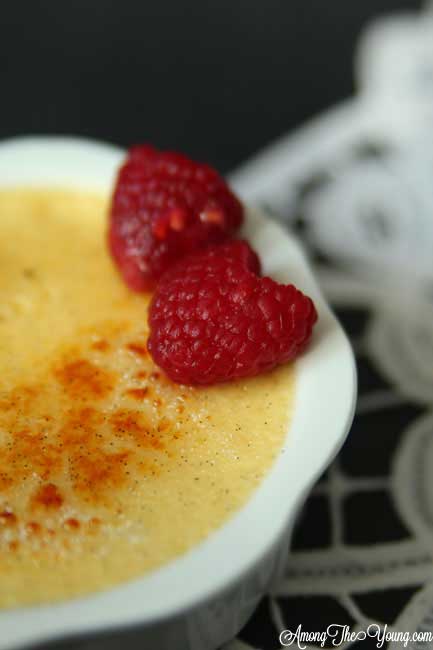 Normally I'd just sprinkle some regular old sugar on top, but not this time… my darling friend
Ashlee
decided to go all legit and make her own
vanilla sugar
. You best BELIEVE I put that on my Vanilla Bean Crème brûlée – and it made it even more vanilla-y. (That's what all the specks of black are on my brûlée pics….straight up vanilla bean.)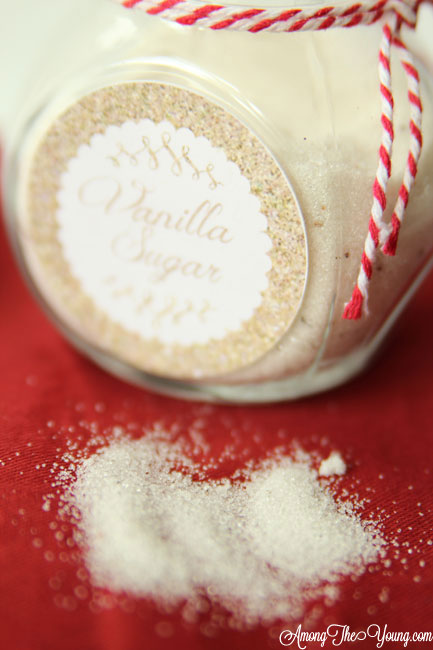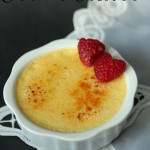 Vanilla Bean Crème brûlée
Ingredients
2

cups

heavy whipping cream

1/2

cup

milk

1

vanilla bean

*confession? Vanilla Bean paste. SO much better than wasting time with real beans!

4

egg yolks

1/3

cup

sugar

1/2

tsp

vanilla extract
Instructions
Preheat oven to 325º.

Pour the cream and milk into a saucepan over medium low heat.

Pour the vanilla bean paste into the cream mixture.

Heat the cream, stirring frequently, just until tiny bubbles start around the edges.

In a mixing bowl whisk the egg yolks and sugar until the sugar has dissolved and it's a pale yellow color.

Slowly, add a small amount of the hot cream to the egg mixture; stir constantly.

Add a bit more and continue stirring.

Add the rest of the cream to the eggs and stir until well mixed.

Stir in the vanilla extract.

Place your ramekins in a jelly roll pan.

Fill the ramekins with the custard mixture and fill the roasting pan 1/2 way up the ramekins with very hot water.

Place the baking pan into the oven and bake about 40 minutes.

Take out of the oven when the brûlée is set on the edges and jiggly in the center.

Remove ramekins from the baking pan and place in the refrigerator.

Chill for at least 3 hours and up to a few days.

Before serving, remove ramekins from the refrigerator.

Top each creme brûlée with a spoonful of sugar - be generous!

Use a kitchen torch to caramelize,

DO NOT burn the sugar.

Let stand for about 5 minutes to allow the sugar to harden and serve.

Serve alone or top with fresh fruit
Enjoy!