Eggs Benedict is a new thing for us. I would always see it in restaurants and think, "Oh I wish I could make a hollandaise sauce – but it's too hard." Well, Handsome and I watched "Worst Cooks in America" and THEY cooked up Eggs Benedict – Hollandaise sauce and all. If THEY could make it, then I definitely could. Oh…and what was I thinking? SO not hard. Bless my heart.
And THUS – Velvety Smooth Eggs Benedict Biscuits were born.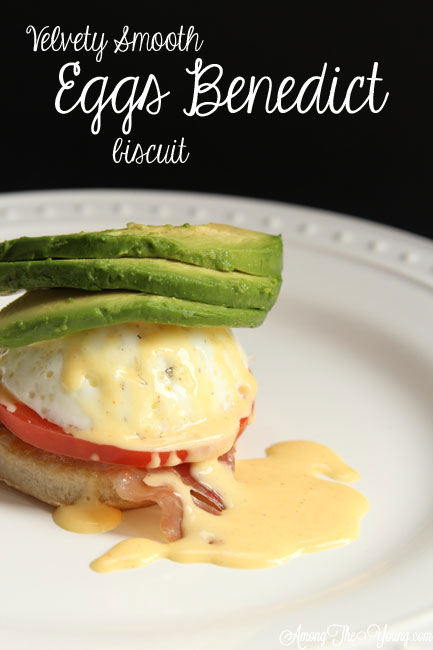 Backtrack for just a second. Did you know that Handsome went to Hawaii? For work. I know, right? He "worked" really hard. Psh. BUT! While he was there, he ordered a trio. One of the three was Eggs Benedict and it had AVOCADO on it?! Guys it TOTALLY works. The smoothness of the avocado cuts some of the acidity of the lemony Hollandaise sauce. And it just MAKES it. Plus, my velvety smooth biscuit recipe takes the Eggs Benedict up a notch. Again – velvety smooth eggs Benedict biscuit. *Try saying that five times fast*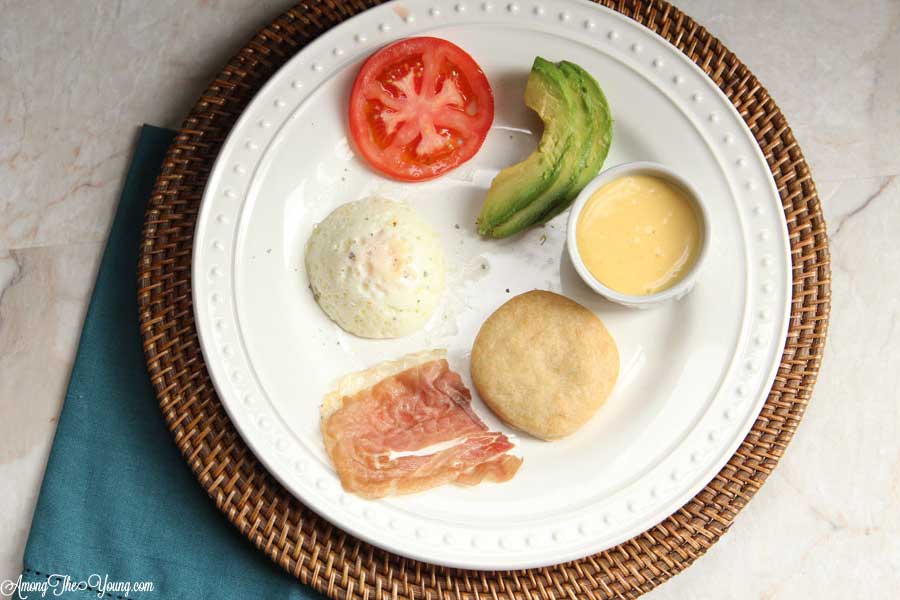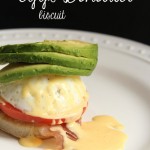 Print Recipe
Velvety Smooth Eggs Benedict Biscuit
Ingredients
Avocado

Eggs

Hollandaise sauce

Proscuitto

Tomato

Velvety Smooth Biscuits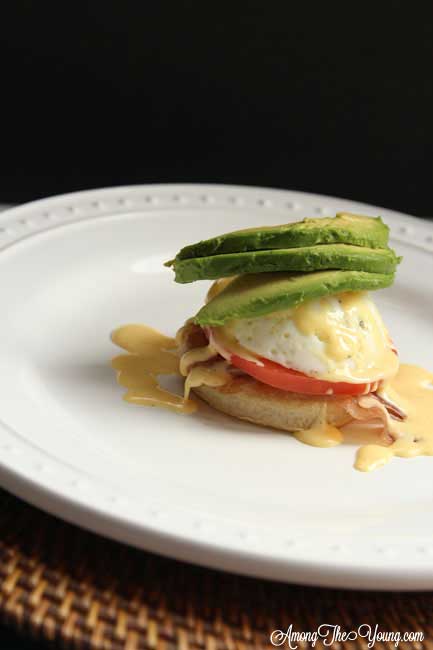 Guys – this is one of those times I'm literally kicking myself. I had NO idea this was so easy – I could've been making this for YEARS instead of ordering it from restaurants. My new mantra in the kitchen is to just TRY it. There are SO many foods I've literally been AFRAID to try because it's TOO HARD. Um…excuse me? Nothing is too hard. It might be new to you, but until you try it, it'll always be "scary" and hard. Rant over. Eat biscuits. Be merry.