This shop has been compensated by Collective Bias, Inc. and Campbell's Well Yes! ®. All opinions are mine alone. #WellYes2018 #CollectiveBias
Have you tried Campbell's "Well Yes! ®" Soup? I was inspired by this soup and "Yes Man" to give my daughter a day of "YES" instead of a normal day! Have you ever had a Yes Day for your kids? Heck, have you ever had a Yes Day for yourself? (I want one!)
Yes day for kids
Have you seen the movie "Yes Man?" It came out several years ago and featured a guy – Jim Carey – who was proficient at saying, "NO!" He is challenged by a man to say, "YES" to everything and everybody. It's a really sweet movie and the lessons that Jim Carey's character learns along the way are so good.
I've often thought of that movie and compared it to my life as a mom. I mean, I say, "NO" a LOT. I'm not a mean mom, but I can't physically do all the things my kids want me to do all the time. That got me thinking …. what if I had a "YES" day? A day where I said, "YES" to everything? I wouldn't tell my kids, I'd simply say, "YES" all the live long day. I've always wanted to make this "YES-Day" a possibility and the other day I finally made it happen.


Day of Yes
Again, I didn't tell my daughter that I was saying, "YES" to everything. I feared if she knew, she'd ask for Disneyland and the moon! I'd hate to be forced to say NO when they day should be full of YES! I followed her lead and we had a blast!
First, we went to see the movie "Coco." (Am I the only human in the entire world that would have loved to see the Frozen 20 minute short? It had been removed when we saw this in the theaters.)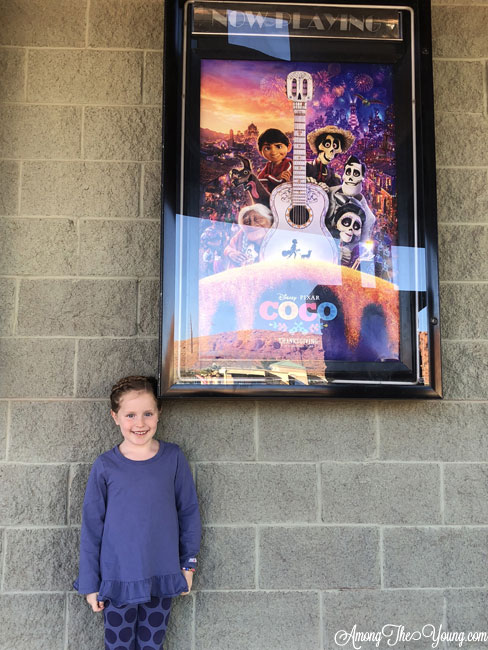 We bought the biggest popcorn (usually I say a BIG "NO!" to that one!) and a BIG drink (again, another "NO!")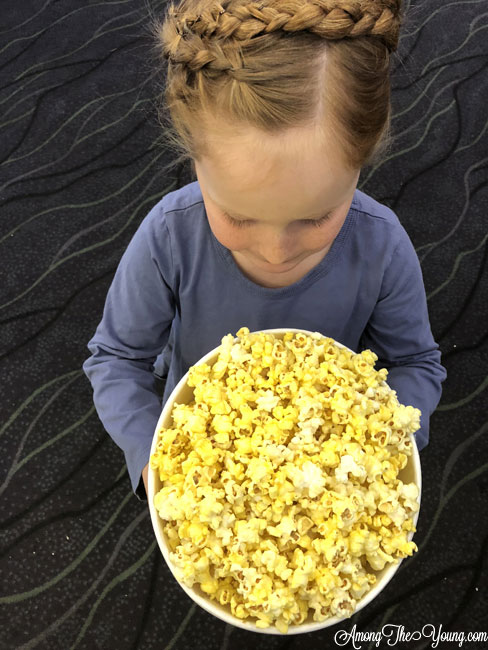 Then, we went to get our nails done. Usually this is a thing that mom does ALONE.  Escape from the kids! So I'll usually  say "NO" to kids coming along! Not this time.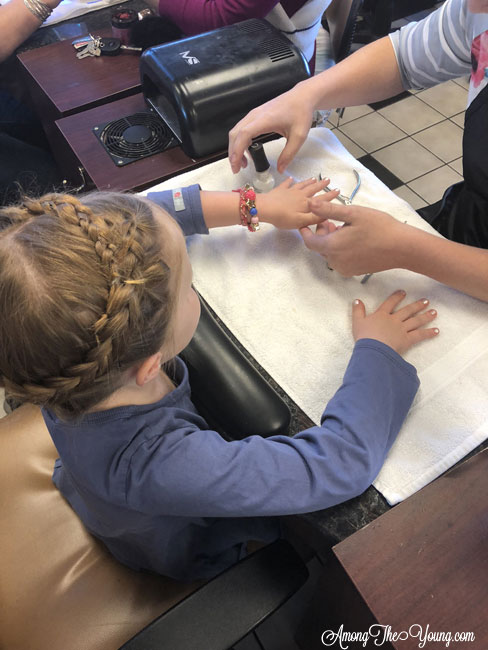 Next, we went to get some ice cream.
My sweet T wanted to donate a few coins to the charity jar at the ice cream shop – normally I don't have any coin on me, but in spirit of "YES" day – we went back to the car and grabbed some. Why not?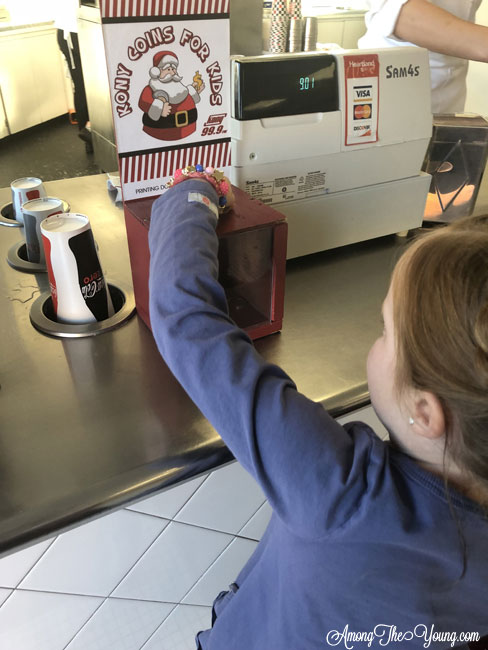 I always say YES to ice cream, but when little T asks for "Plain vanilla" I usually try to convince her there are better options. I'll tell her we have vanilla at home, or she'd love Oreos or Reese's Pieces with her ice cream. Not this time. She asked for plain vanilla and I said, "Sure!"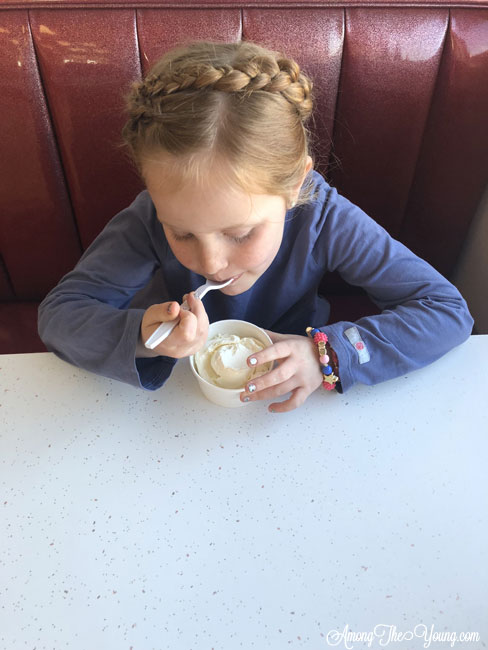 After that, we HAD to shop. My girl has some sweet style. We lingered at the games and toys (Normally I would've hurried past the toys to get to the vintage clothes!).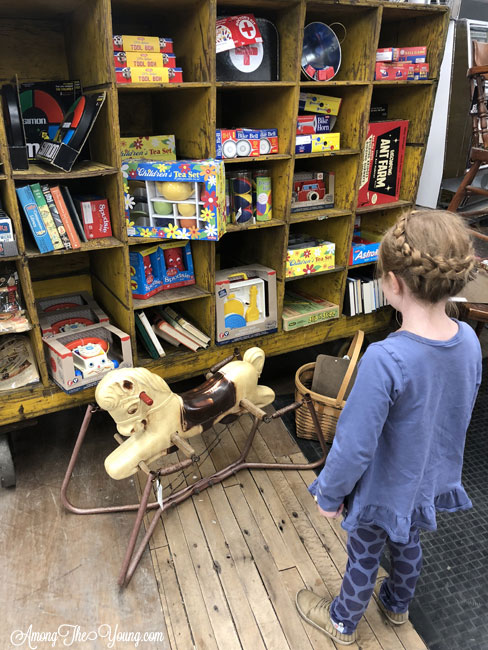 I found a GORGEOUS vintage fur coat and she asked to try it on – for some reason I wanted to say "No." I'm actually still not sure why that is… but I let her put it on and her face was priceless.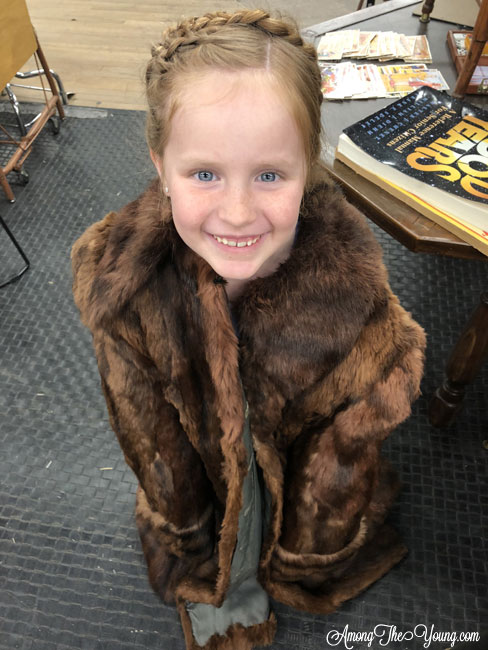 We took silly selfies with sunglasses (again, why would I normally say "NO" to that? It's so simple and fun!)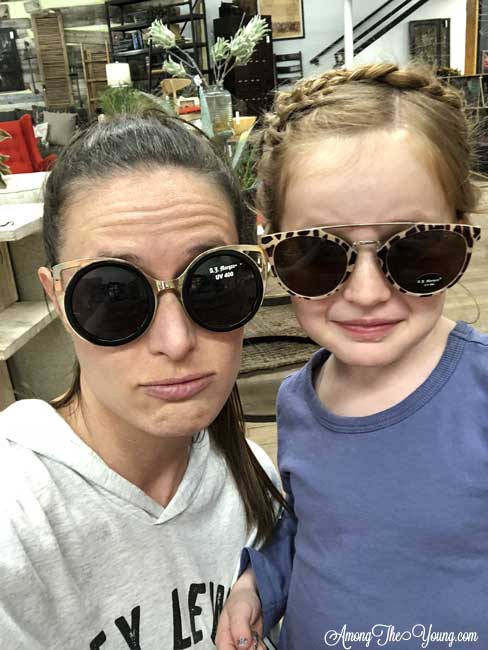 Well Yes!®
Finally, we ended with dinner – I let T pick our flavor of "Well Yes!" Soup and she did NOT disappoint! We split the Black Bean with Red Quinoa soup. Little girlfriend is obsessed with all things Quinoa so I was more than happy to let her pick.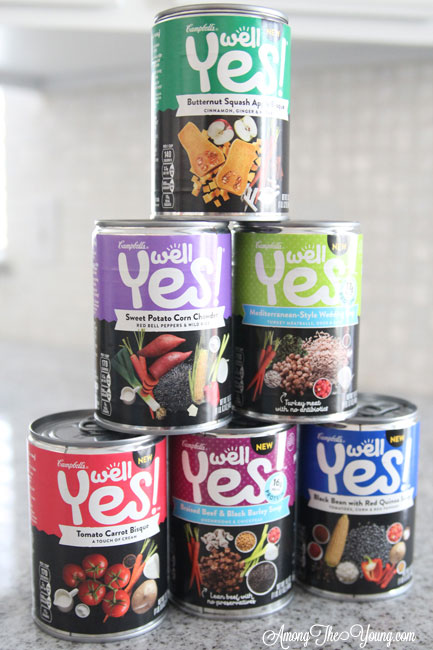 I hadn't tried "Well Yes!" Soups – I was amazed at all the delicious flavors. (See them all here!) All of the flavors look and sound delicious – we had a hard time deciding which one to eat!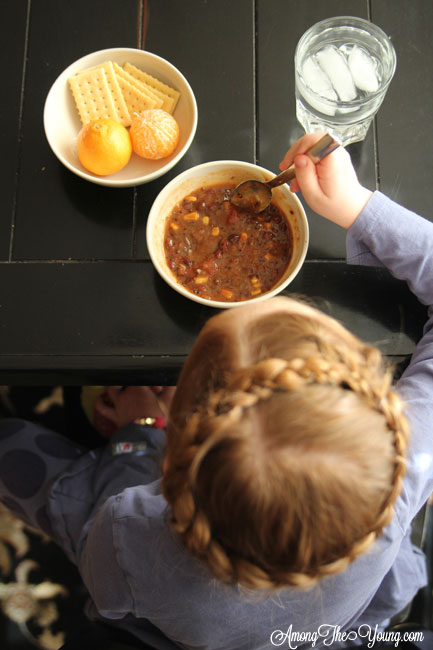 Well Yes!® is a line of soups crafted with care and made with nutritious ingredients, like chicken meat with no antibiotics, sweet potatoes, kale, and quinoa. We were super impressed and will definitely be eating the other flavors soon!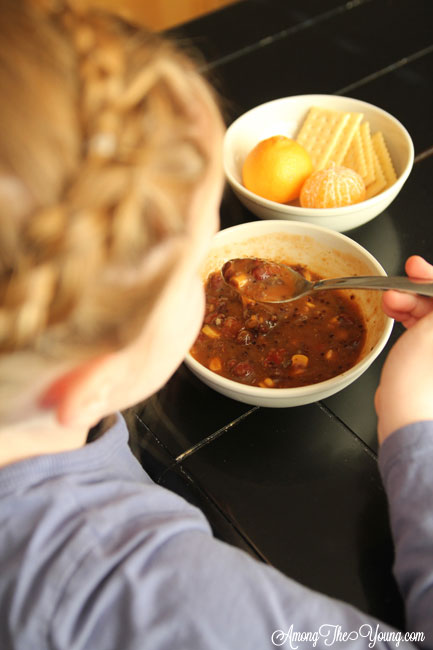 It was SUCH a fun day and I found myself wondering (even now) WHY don't I say "YES" more? I need to be better about saying "YES" because sometimes it's just more fun! One of my goals for the new year is to say "YES" more – because WHY NOT? I also want to be better about having "YES" days with her.
Don't forget to enter the #WellYes2018 Sweepstakes in the widget below for a chance to win up to a $500 Visa gift card! It's as easy as clicking, logging in, and sharing your Moment of Yes story! If you win, think of all the ways you can use the prizing to achieve your Moment of Yes! Website here!
#WellYes2018 #Sweepstakes (1/15 to 2/16)
And heaven knows I love a good coupon – and this one for "Well Yes! Soups is a GOOD one!