Top Utah lifestyle blog, Among the Young, shares the best info on things to do in the hospital after baby comes. Plus, what stuff the hospital gives for free!
I remember having my first baby and being TOTALLY CLUELESS. How could I not be? I hadn't done much research and I was overwhelmed with the sheer fact that I was responsible for a tiny human. Now, 4 kids later, I know my way around the baby block. I wish I had had this list 8 years ago so I would know what things to do in the hospital after baby came. With baby #3 and #4 there were times the nurses could tell I was definitely NOT a first time mom by the questions I was asking and the things I expected. Proud moment? Maybe … 😉
I should add that I'm team hospital for the FULL amount of time insurance covers, which is usually 2-3 days. I believe in getting as much help as possible and easing back into a new "normal" slowly. That being said, here are 10 things I do in the hospital after baby (and free stuff from the hospital after giving birth!).
Also, TAKE A PRENATAL COURSE! My friend Hilary is a labor and delivery nurse and she has some BOMB courses. This will give you an overview of pregnancy, birth, and frequently asked questions. You can check out her free course and her paid course. Both were invaluable! I just wish I'd had these with my first baby!
Things to do in the Hospital After Baby

Photo by Martha Dominguez de Gouveia on Unsplash
1. Nursing? Get NEWMAN's ointment.
If your insurance doesn't cover it, find a way to get some! It's a MIRACLE! It's an All-Purpose nipple ointment compound that has an antibiotic, anti-inflammatory, and anti-fungal to help fight off pain and keep mama (and the girls) happy. It has a steroid in it, so you're only supposed to use it three times a day.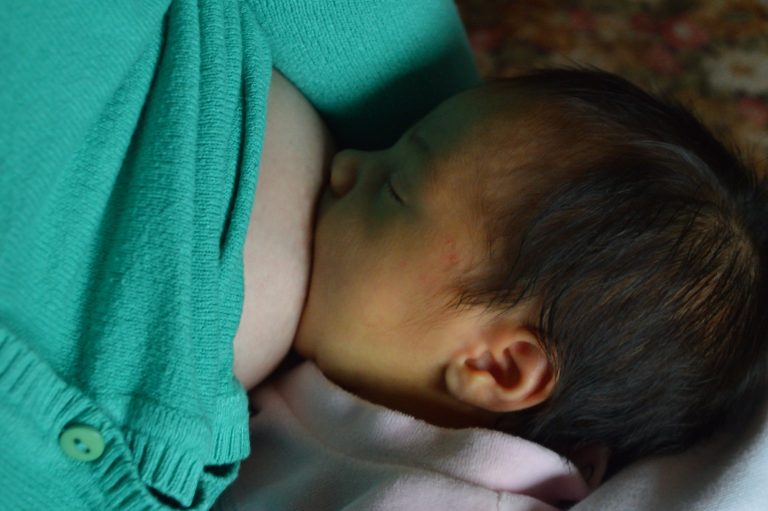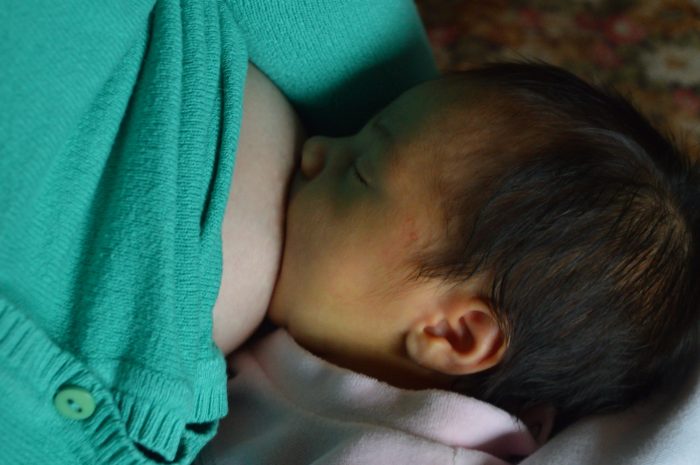 Photo by Juan Jose Porta on Unsplash
2. Say YES to the Lactation specialist in the hospital.
My thoughts are: Why the heck not? You're sitting in bed, might as well see what an expert has to say! Even though this was my 4th baby (3rd that breastfed) there were still things I learned. Plus, just because I successfully breastfed my other girls doesn't mean that this baby will have the same feeding needs. Again, why not see what the expert says!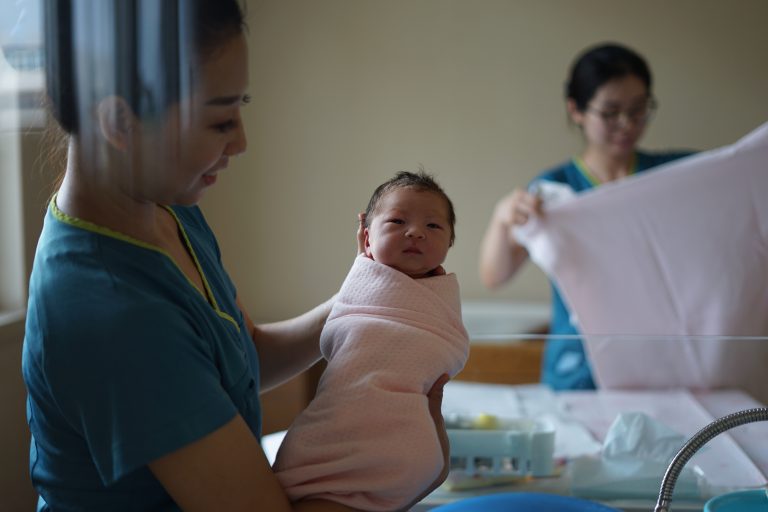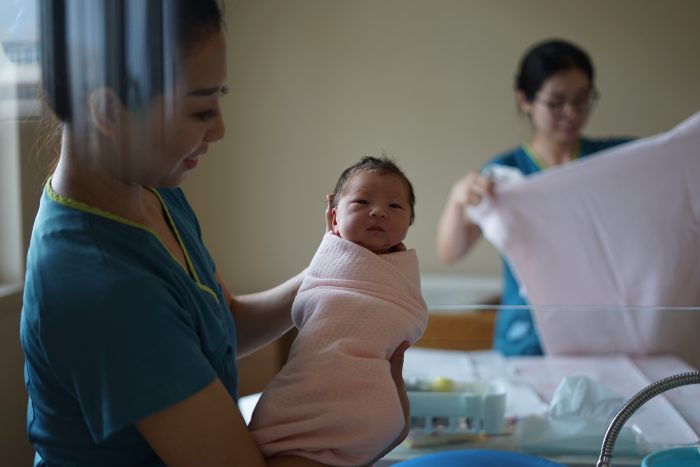 Photo by 东旭 王 on Unsplash
SIDE NOTE:
I'd HIGHLY recommend taking advantage of online experts. My friend Lindsey is a Lactation specialist and she is THE BOMB. I took her class in person, but her online courses would do the same thing. PURE GOLD.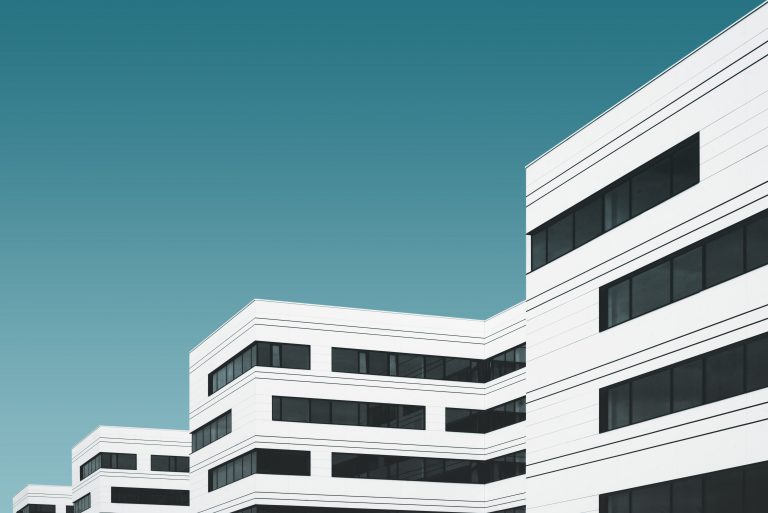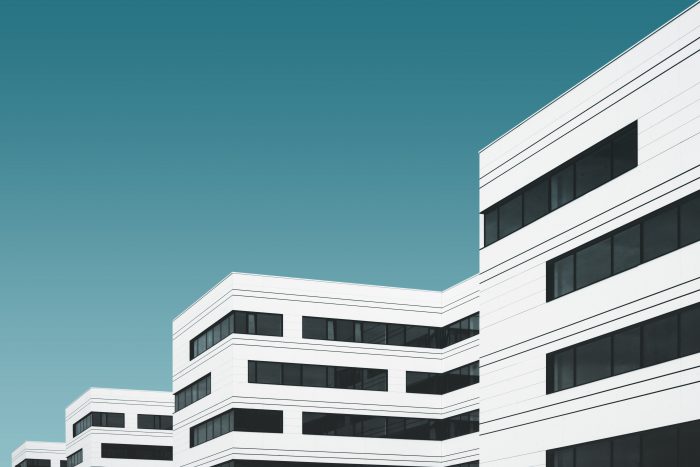 Photo by Samuel Scalzo on Unsplash
3. Be aware: Kids cry. It's their exercise – literally.
I didn't know this when I had my first. Had I known this, maybe I would've been less of a mess. Any time my firstborn cried I freaked out – I thought I was doing something wrong and her crying confirmed I was failing. (A little bit of Postpartum depression? Yes… I found that out later.) Again, had I understood that babies need to exercise their little lungs I would've taken a deep breath and told myself to chill the heck out.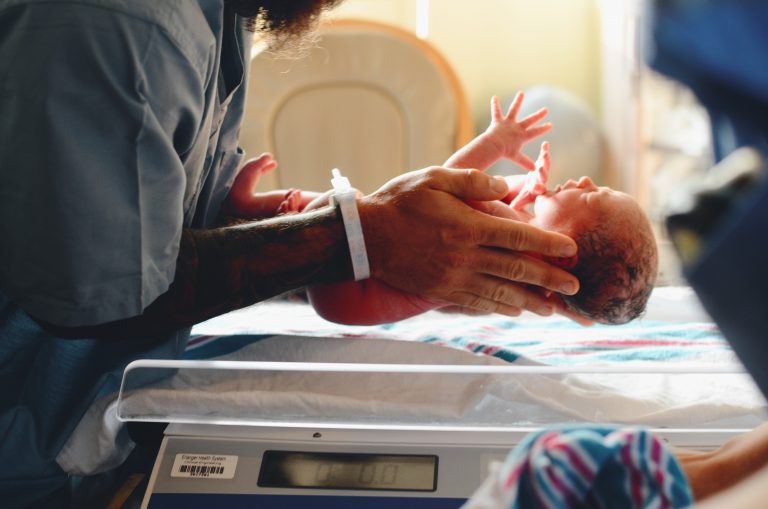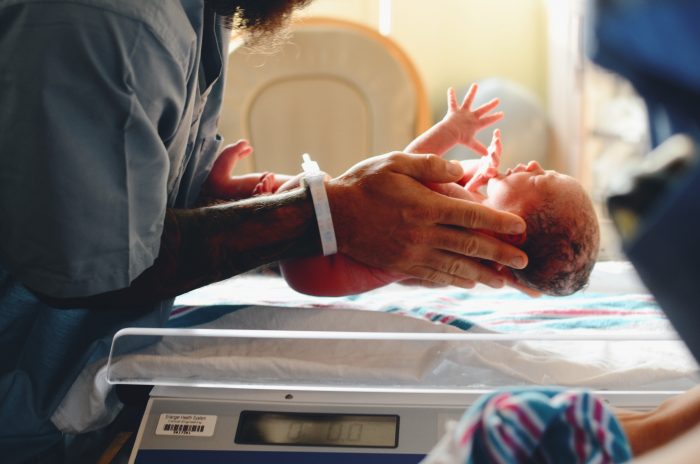 Photo by Christian Bowen on Unsplash
4. Make another apt with a lactation specialist a month or two later. (or have friends who are nurses and don't mind seeing your boobs)
I have done this with all my living babies. You'd think you'd have it all down – especially after doing this for more than one babe – but I definitely didn't.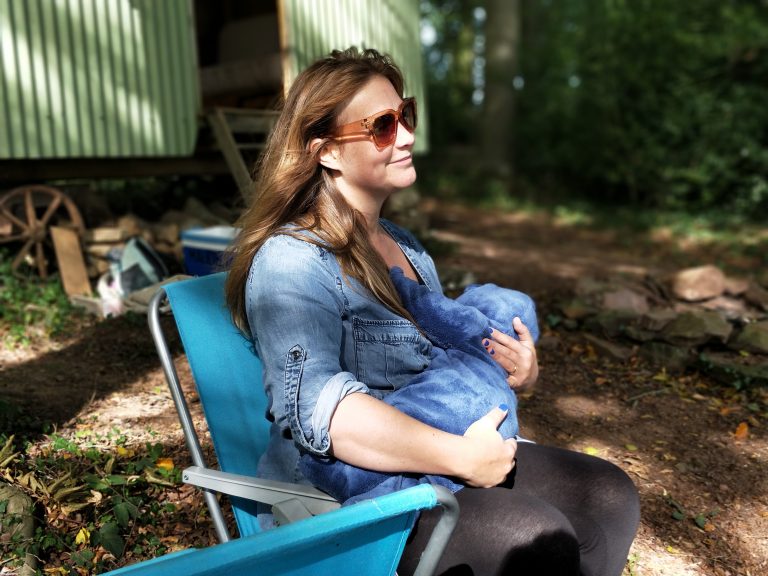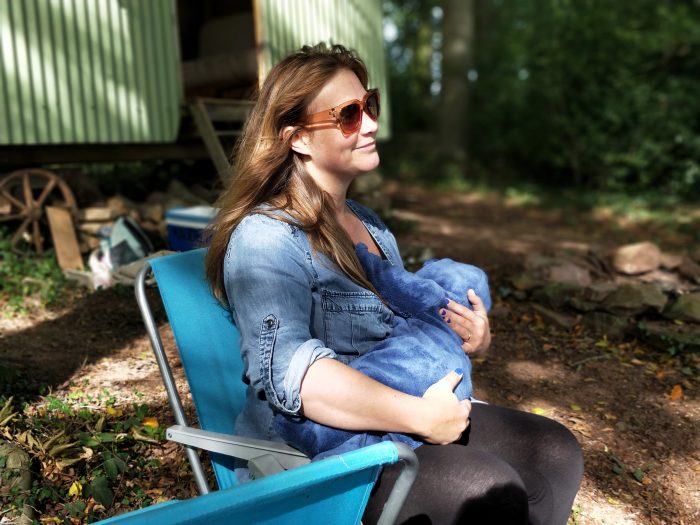 Photo by Dave Clubb on Unsplash
My luck:
In the hospital with an expert watching: Baby feeds and latches perfectly.
At home, usually 3AM: Baby wails, forgets how to latch, and you want to tear your hair out.
It gave me such peace of mind to have an experts help. With baby #4 the lactation specialist CAME TO MY HOUSE. It was magical, because getting out of the house with a baby (especially if there are other kids in tow) is kind of a nightmare.
Free stuff from the hospital after giving birth
5. Steal all the hospital diapers, pads and mesh underwear you can get your hands on.
To clarify, the diapers are for MOM. Glamorous, I am well aware. Ask for as many as the nurses will give you! They'll think you're a genius. Trust me – your husband will love it. But seriously – postpartum is MESSY and you don't want to be bleeding or leaking on your stuff. The hospital grade diapers, pads, and mesh undies aren't cute but they get the job done! STOCK UP!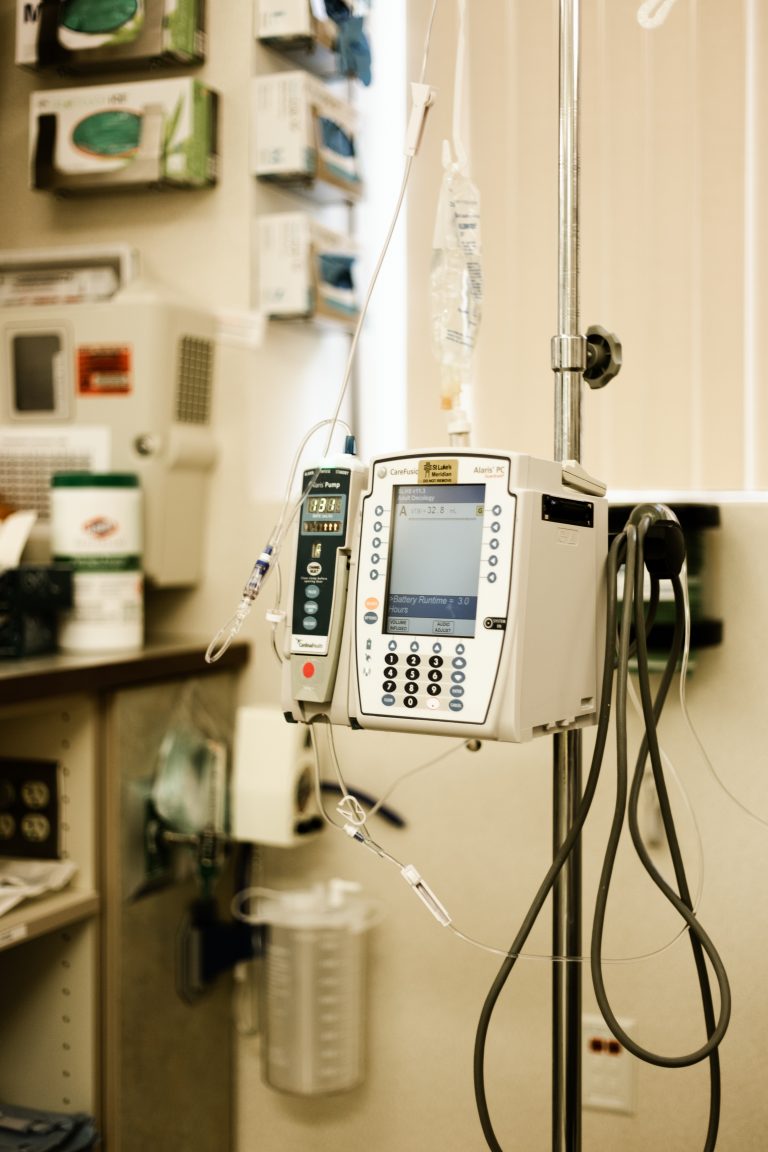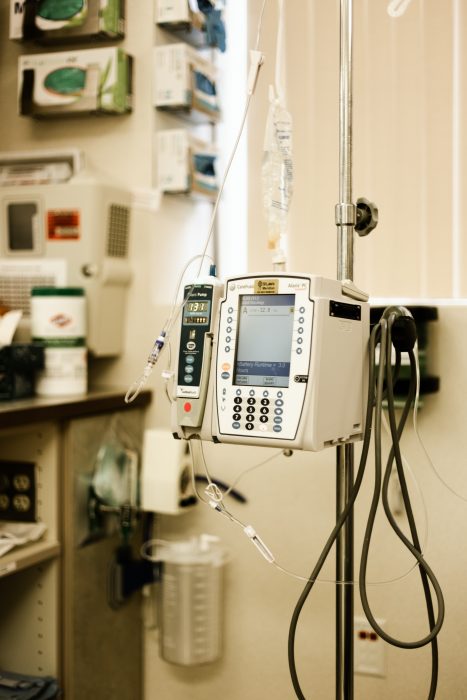 Photo by Allie Smith on Unsplash
6. Take the extra baby diapers.
Now THESE diapers are for baby. We've asked for more (because our babies are poop-happy!) and they have them, so why not ask?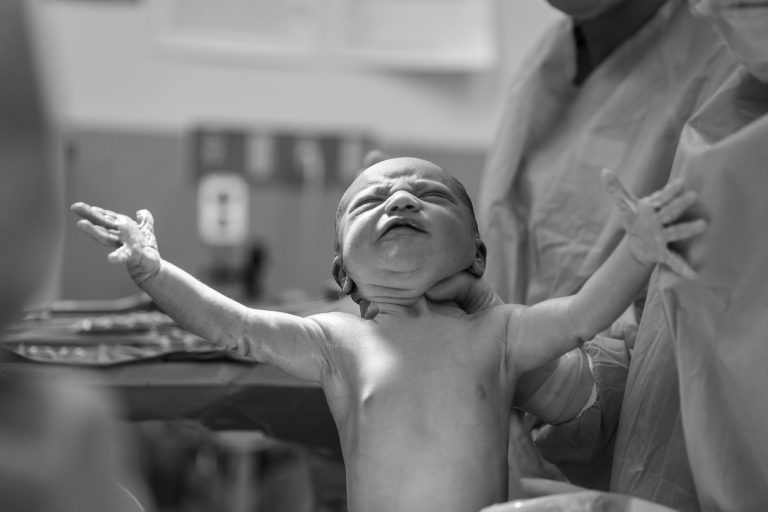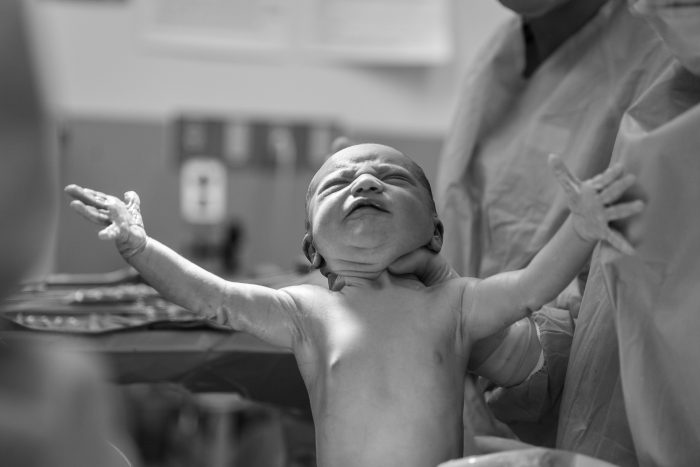 Photo by Alex Hockett on Unsplash
7. They're going to give you a sprayer and numbing spray for your lady-parts.
So magical. No shame here. Spray, spray, spray and be SURE to take both of those things when you leave!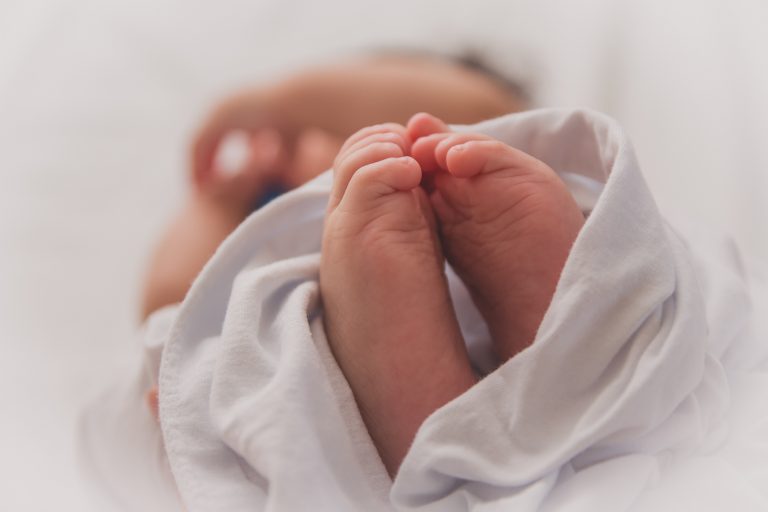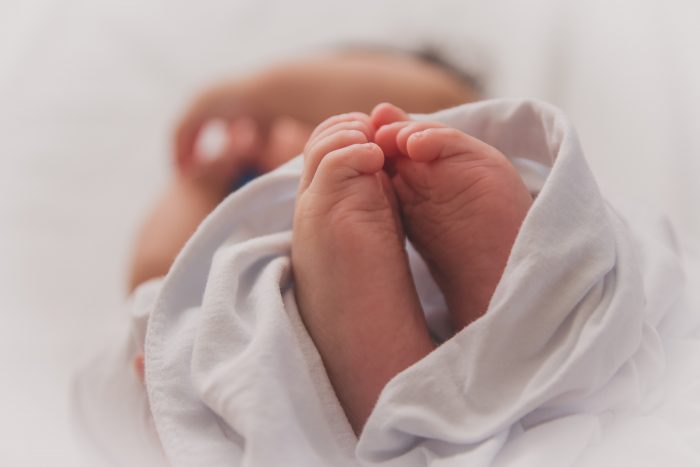 Photo by Luma Pimentel on Unsplash
Keep the water sprayer they give you for your lady parts. Think I'm crazy? Wait for it …. Fill it with detergent (follow this recipe from One Good Thing by Jillee. It says it's for yellow armpit stains, but it works miracles on baby barf, poop, and blood. TMI?). Trust me on this one! We have 4 little squeeze bottles (because I've had 4 babies!) and I always keep them stocked with this miracle detergent. It's SO great for all stains!
8. Take all the free food you can get.
Food, food, food – did I say food? YES and YES. Even if you're not hungry, eat their breakfast, lunch, and dinner. Most hospital food is downright enjoyable. If your family offers to bring you food, ask for a raincheck once you're home – you'll need it as soon as nurses aren't bringing your meals!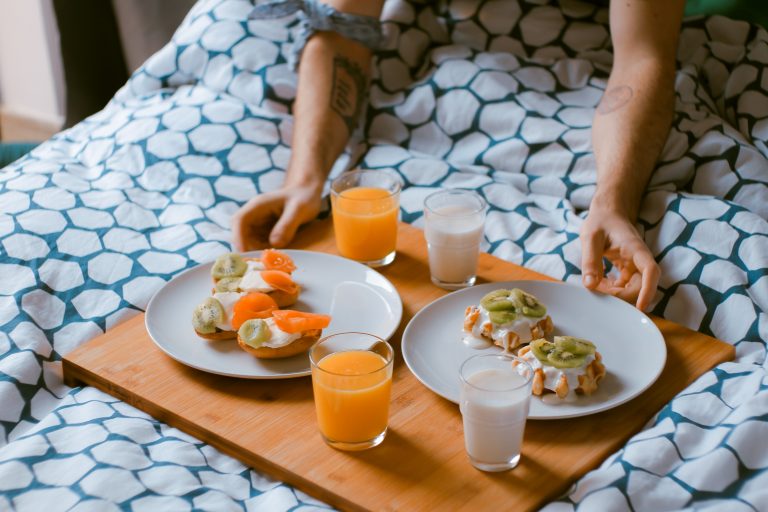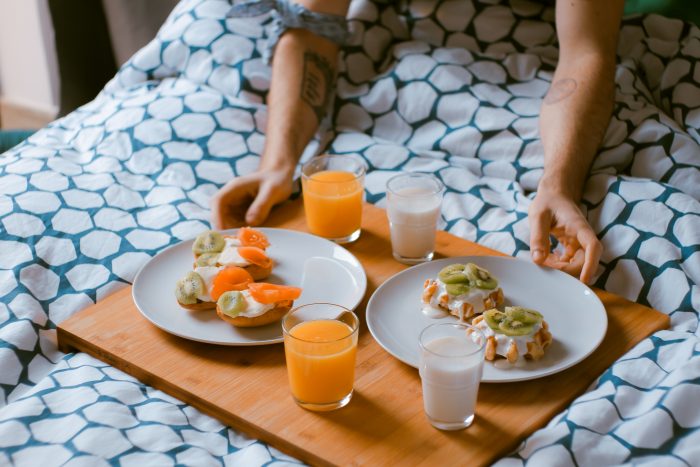 Photo by Toa Heftiba on Unsplash
Hospitals have snacks for husbands and a room full of goodies for the taking.
Other things to do in the hospital after baby
You might not think of some of these off the bat …. trust me here.
9. Take gifts and thank you notes to the hospital.
The nurses will love you forever. I have done this with all my babies and you'd think I'd just handed the nurses a check for one billion dollars. It's clear they aren't thanked or appreciated enough.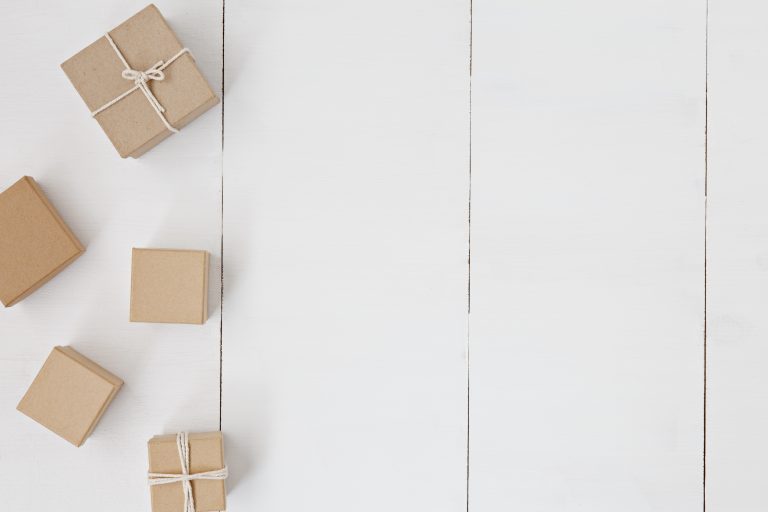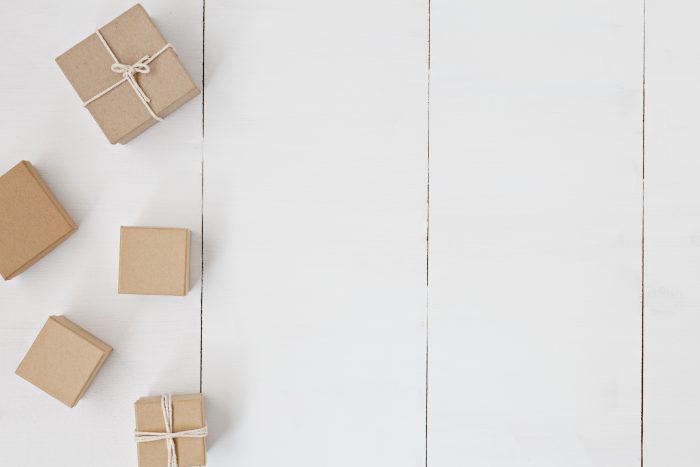 Photo by Leone Venter on Unsplash
With baby #3 and #4 I brought in a birthday cake (because it was baby's BIRTH DAY – get it?) and I shared with the nurses. With baby #4, Krispy Kreme was having a BoGo event with their dozen donuts, so I bought 2 and shared with the doctors and nurses. Why not say THANK YOU to the people that are checking your meds, watching your baby, and helping to wipe your lady areas? I felt like it was the least I could do!
10. SLEEP in the hospital.
As much as you can!! I had to remind myself of this fact CONSTANTLY – and this was with baby #4! Adrenaline is high, family and friends are coming to visit, and you want to see that cute baby you just birthed … I get it! But whenever you can, you should SLEEP. I slept at night and had the nurses bring my babies in when they started acting hungry – then I sent them back.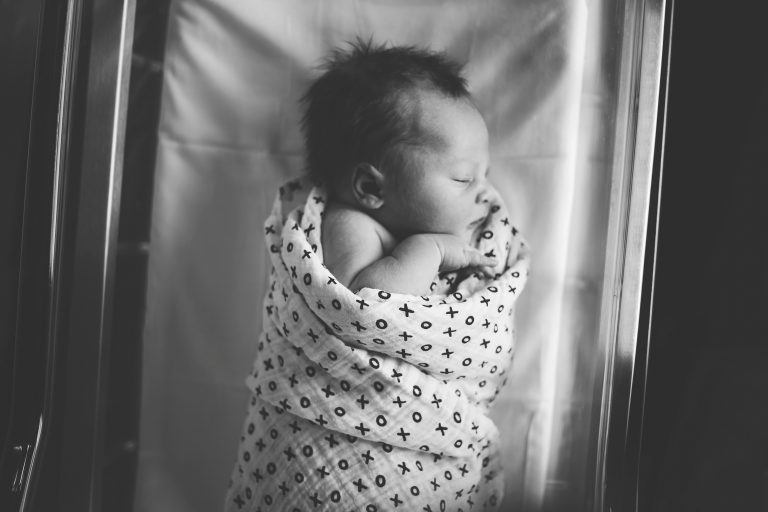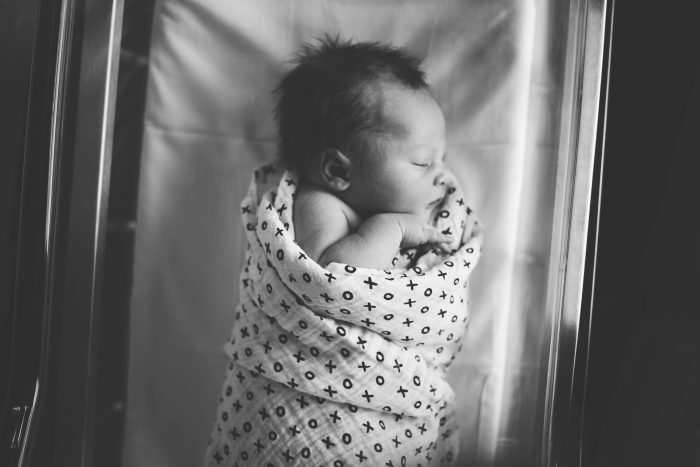 Photo by Julie Johnson on Unsplash
Sleep is just as important to your recovery as it is for baby. There will be plenty of awake time when you get home, so take advantage of all the sleep you can get!
Did I miss anything? Please let me know if there are other tips you'd add for things to do in the hospital after baby. I'm all ears! I'm no expert, but I know what has worked for me! Plus, grab all the free stuff you can and sleep as much as you can! Other than that… enjoy that sweet bundle from heaven!