This rainbow baby birth story is a sponsored conversation from Mums the Word Network and The Stork OTC. All opinions are my own.
I've gone back and forth on whether I should share our little Rainbow Baby birth story, but then I realized I've been so open when we lost Ian that it might be strange not to open up to such a happy moment in our lives. Plus, I love reading a good birth story, so here it is.
After our Ian, we were deep in grief, but we knew we were meant to try again – soon. The desire was unlike anything either of us had ever experienced. Instead of "we probably should try to have a baby" our mentality switched to "we WANT to have a baby."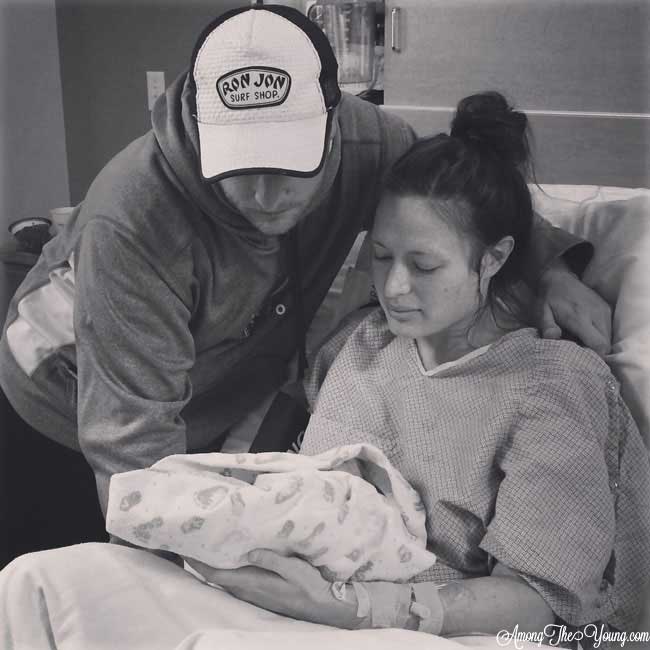 After two unsuccessful months, things were looking hopeless. We had never had any problems before, but we'd also never lost a baby before. Those were some dark months of doubt, fear, and sadness. Had I known about Stork, an at-home contraceptive, I would've taken it! (Stork can be purchased at CVS and it is located in the family planning section next to ovulation test kits!)
Third try was the charm. We were elated but also a little tentative in our excitement. We had just experienced how fragile life was and didn't want to get our hopes too high, still we tried to remain positive.
We went in for an early ultrasound at 6 weeks because we were now considered "high risk." A few hours later our midwife called us to say they'd found another subchorionic hemorrhage, similar to the one that had just caused us to lose Ian. We were devastated. The possibility of another loss loomed. We couldn't lose again, right?
After consulting with a counselor, we decided to tell our immediate families that we were expecting. We begged them for help fasting and praying. It was unlike us to ask for help and to share that we were pregnant so early, but we couldn't have done the next several weeks alone.
Four weeks later (the longest four weeks of my life) we went in for a 10 week ultrasound. The hemorrhage was still there, but it was possibly smaller? The ultrasound technician was an outspoken lady and a godsend. As soon as she heard I was taking baby Advil and asked, "WHY? You realize that your bleed won't heal, because that's a blood thinner, right?" Duh us. No one had told us that and we didn't know any better. I immediately went off the baby Advil. We continued to pray and I took it super easy – all the while fearing another loss.
At 14 weeks we went in for another ultrasound and the bleed was GONE. Nothing. Nada. GONE. Tears of happiness! That ultrasound technician guessed baby was a boy, but we honestly didn't care. We were so glad the bleed was gone and baby was healthy. We were thrilled! We told the rest of our family that night as well as social media. I had a friend snap a few pictures because "Joy always comes after sorrow." (See that post here)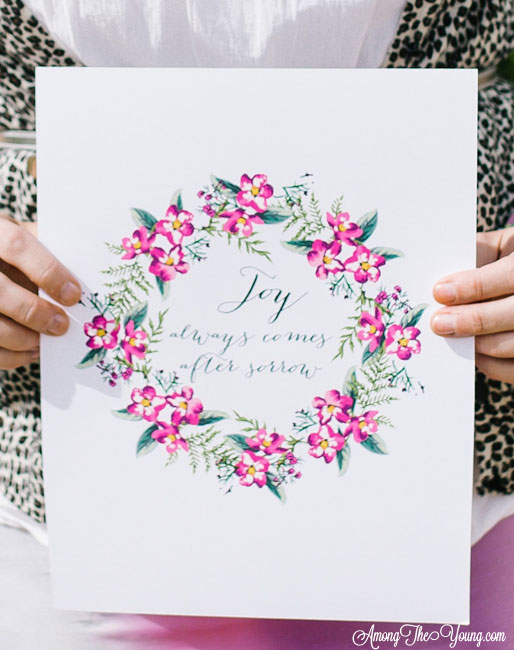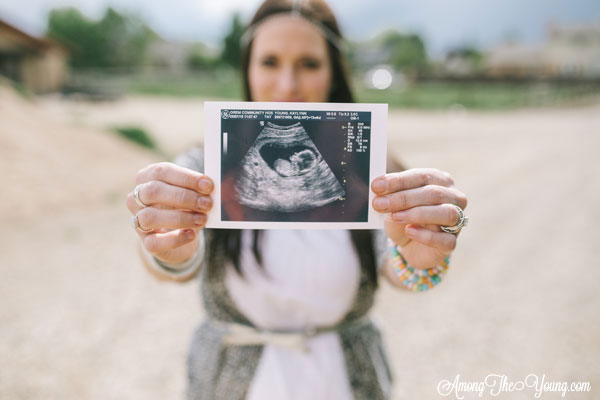 After that, we were given the royal treatment at the midwife's office. While we were no longer worried about a loss, the midwives wanted to keep a close eye on me. Simply a precaution. We had dozens of appointments with Maternal Fetal Medicine and countless ultrasounds. We had one very well photographed baby – even in the womb!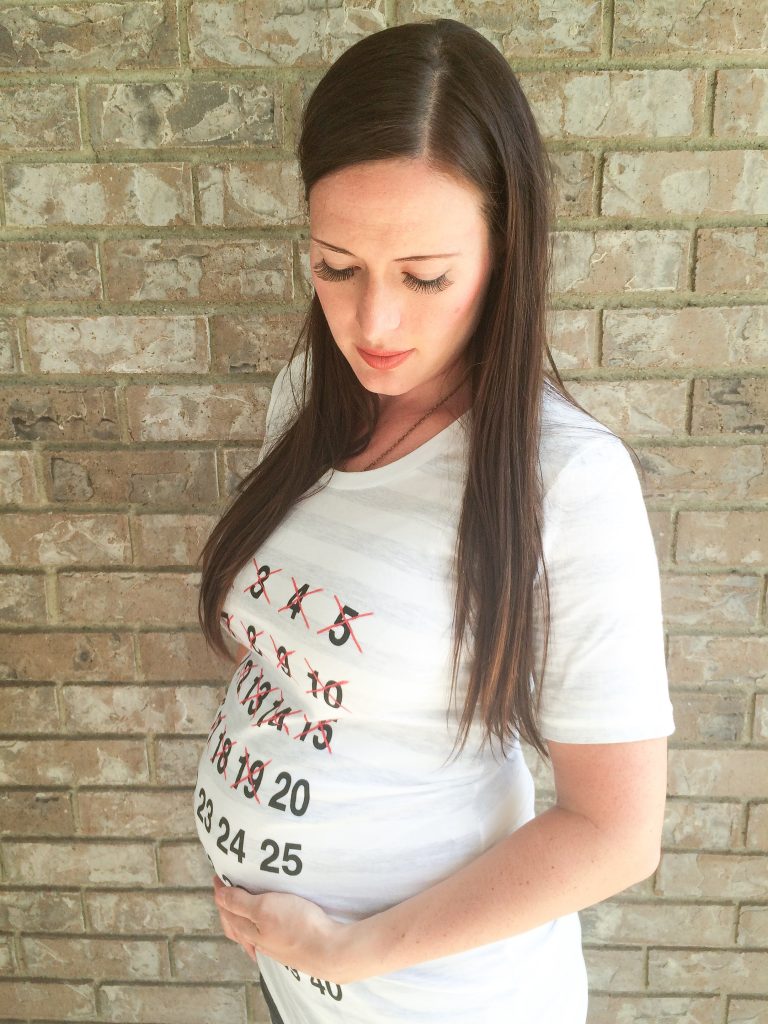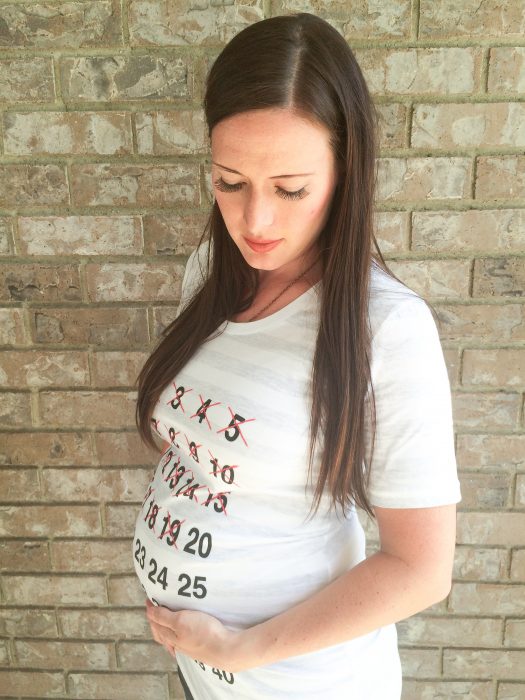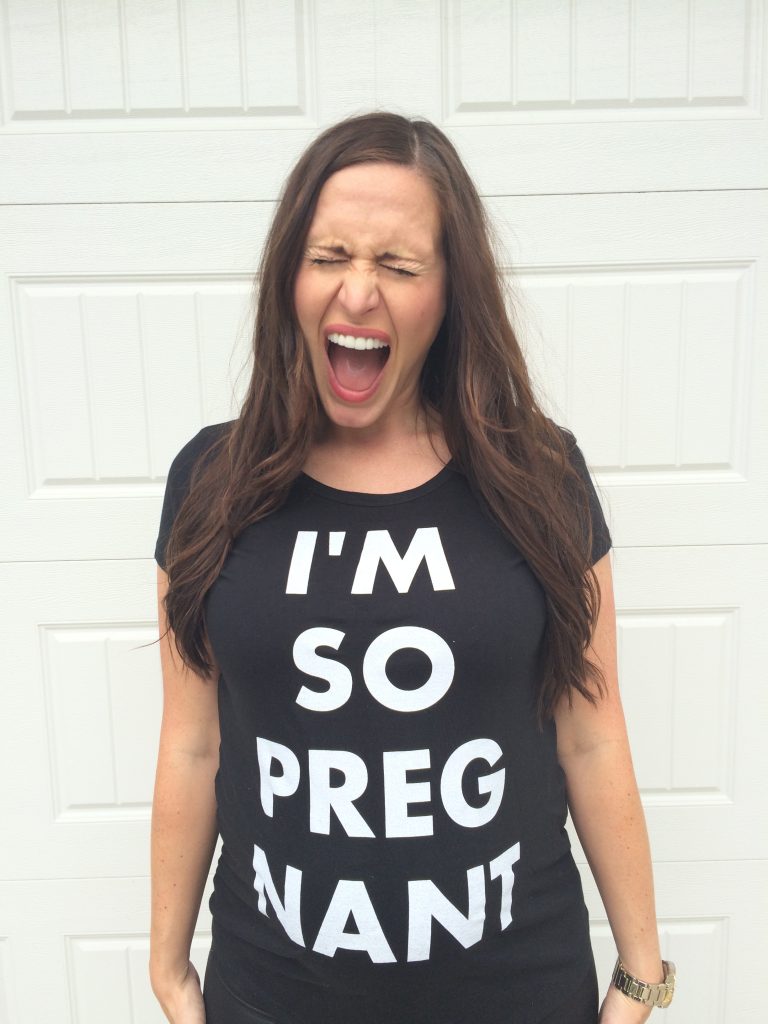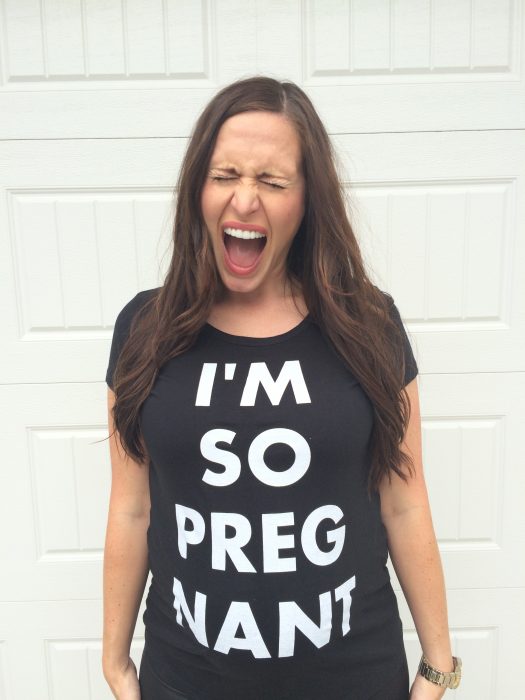 Ultrasounds proved you were a girl and we were so excited for T to be a big sister. Although we knew the gender, we decided to keep your gender a secret for several reasons. The main reason: we didn't want people to ask if we were disappointed we were having a girl after losing a boy. We called you baby Spectre because the new James Bond movie would be released the same day you were due.
The rest of the pregnancy was smooth sailing. I ate whatever I wanted (you loved dark chocolate, pickles, balsamic vinegar, lemons, and Dr. Pepper – ok fine that last one was just for me!). We had a family trip to the Cayman Islands (around 30 weeks) and then we partied in New York City for a few days.
On November 2, we had a false alarm in the week hours of the morning. I wasn't sure if I was in labor. My worst fear was that I'd be in labor and miss my chance for an epidural! (Apparently that's not a real thing, so my fears were silly.) So we asked a friend to watch T and headed to the hospital.
I was hooked me up to the monitors and after an hour there had been zero progression. False alarm. I felt like a total doof. Good thing for us, no one knew about our fail.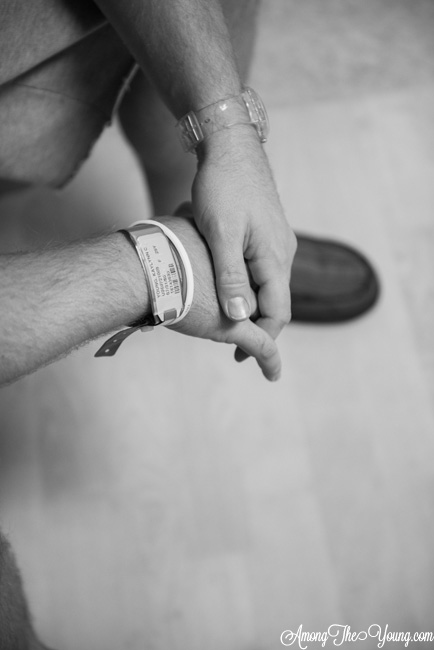 On November 4, we went in for my midwife appointment and there was no progression. I was still a 0-1 cm dilated, no signs of labor. My midwife stripped my membrane and said some cramping was normal. We weren't expecting labor to come naturally, so we scheduled an induction date for the following Monday with our favorite midwife (because she delivered both of our other babies and we would have loved to have her deliver our rainbow babe as well).
That night, my sister called us to see if we could go see Spectre with her for a pre-screening. We were SO excited! We weren't planning on seeing the movie because we were certain I'd be having a baby. We eagerly took her up on her offer, dropped T off with grandma (who agreed to take her to school the next day as well!) and sat in the third row for close up James Bond action.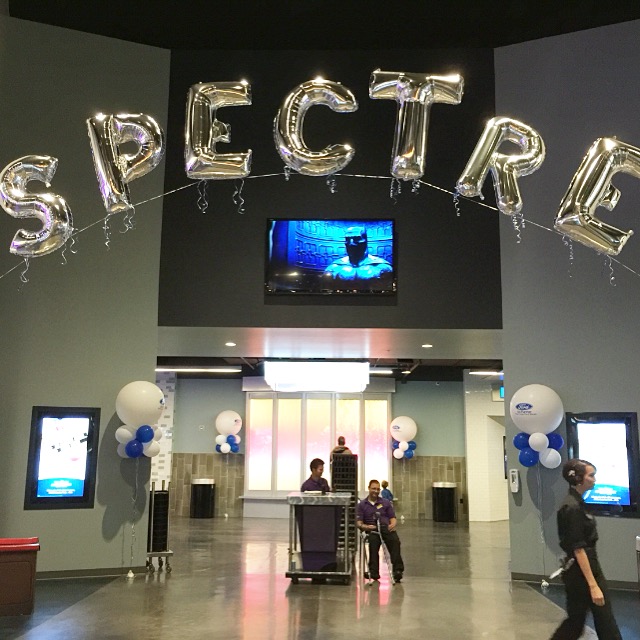 Throughout the entire movie I was cramping pretty regularly, every 30-60 minutes, but it wasn't too uncomfortable. Plus, I was supposed to be cramping because my membranes had been stripped that morning. There was an internal battle in my head, "Is it cramping? Its cramping. What if its labor? I don't want to leave the movie." The struggle was real. We made it through the movie and drove home.
We weren't home for long because the cramping continued. It got to the point where it was hard to walk and talk. Around 10:30 we headed back to the hospital, fingers crossed it wasn't another false alarm. They hooked me up to machines, checked me (I was barely 2 cm) and then we waited through the longest hour ever.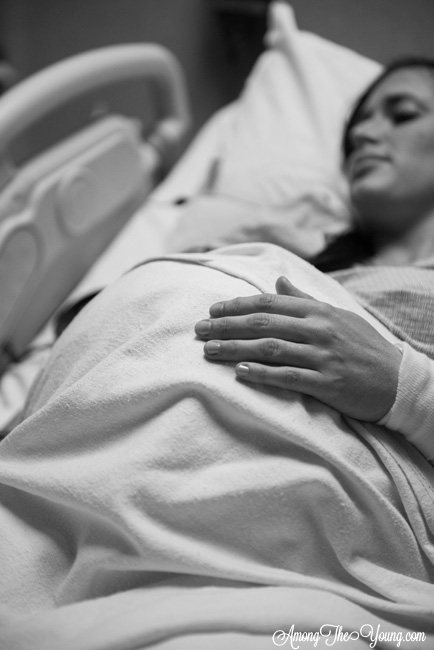 The next hour of my life was straight hell. I have no intentions of doing a natural birth EVER, so I had zero tools for breathing or being in the right state of mind. At this point, I'll call them contractions and they were coming every few minutes without medication. I was a nightmare: crying, convulsing, and vomiting – it wasn't pretty. At some point during one of the contractions and vomiting, my water broke.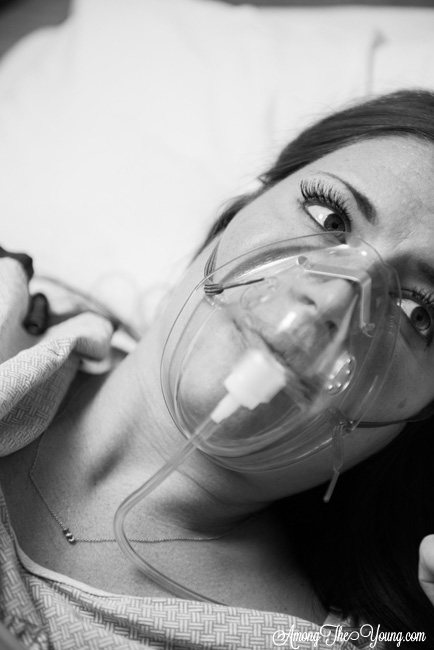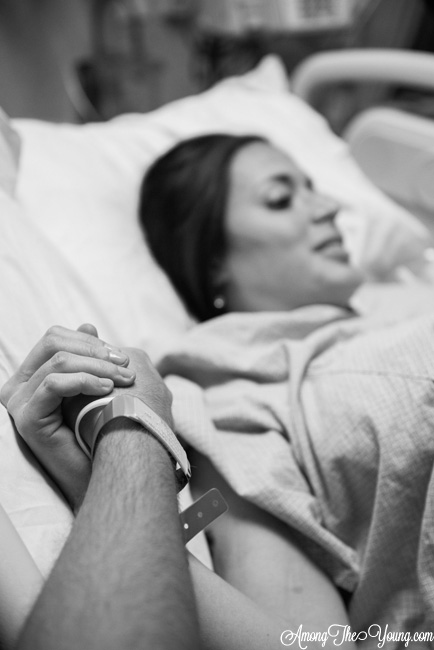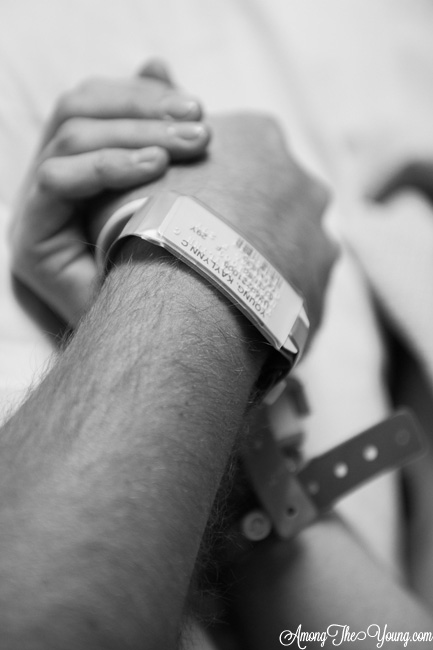 After the hour was FINALLY up, they checked me again and I was dilated to 4 cm. Progression! Huzzah! I was admitted to the hospital and wanted an epidural ASAP. I was terrified that baby would come faster than the epidural could be administered. My other fear was that our birth photographer (my blogging friend, Kim Orlandini) would miss it! We called her and she hurried down to the hospital with plenty of time. We didn't want to miss documenting our rainbow baby birth!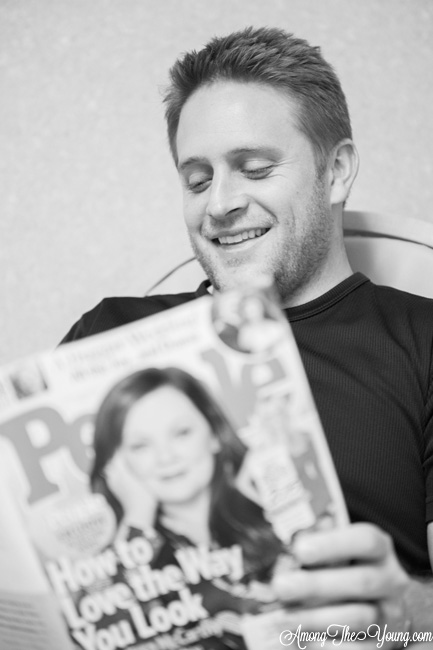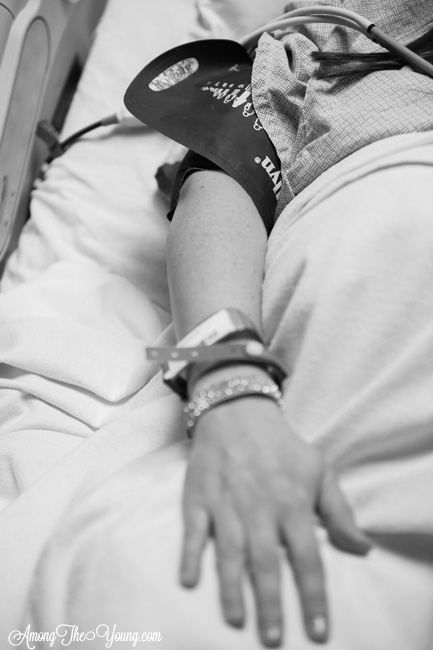 The epidural came and was a God-send. 30 minutes later I was dilated to 6 cm. and in absolute heaven. It was so fun to watch contractions come and go and feel NOTHING. NADA. HEAVEN.
I stuck at 6 cm. for a while. I had time to paint my nails and fix my makeup. The birth photographer thought that was hilarious. We had your dad set up some cute decorations around the room (He was not amused).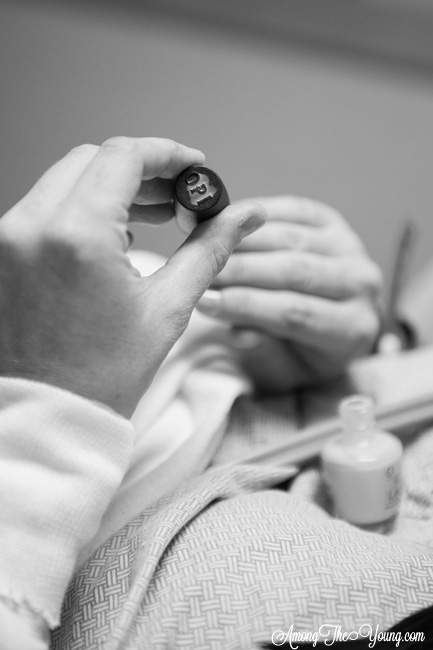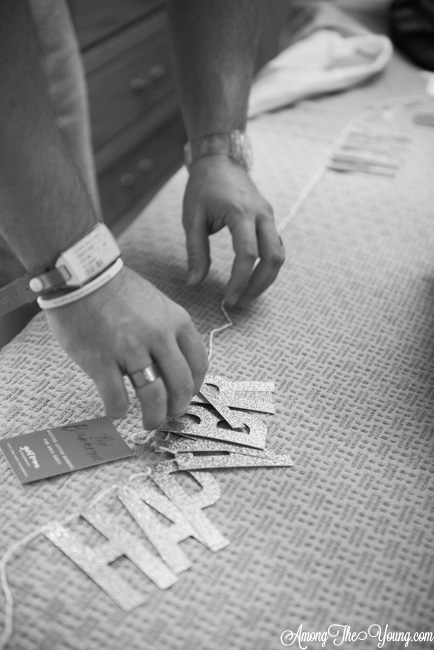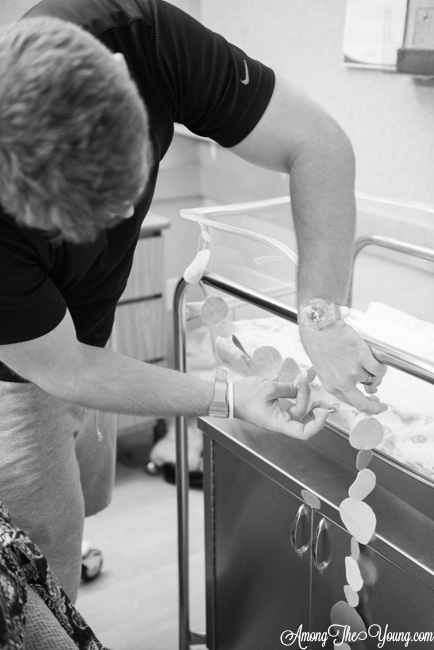 Around 4:30 AM I was 10 cm. dilated and it was time to push. Three contractions, five minutes, four pushes and our rainbow baby birth was over. Baby was here! Alive. Well. Ours.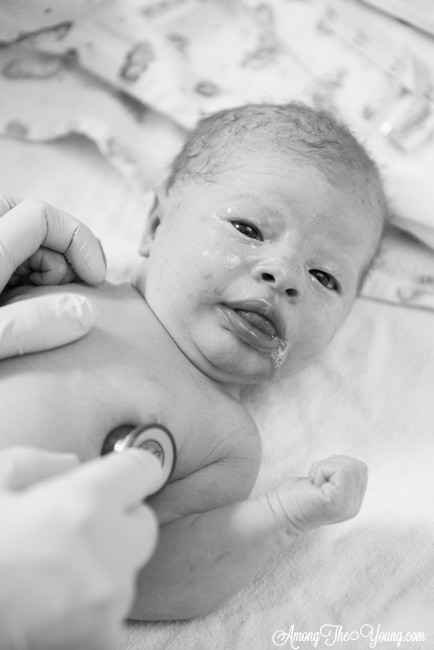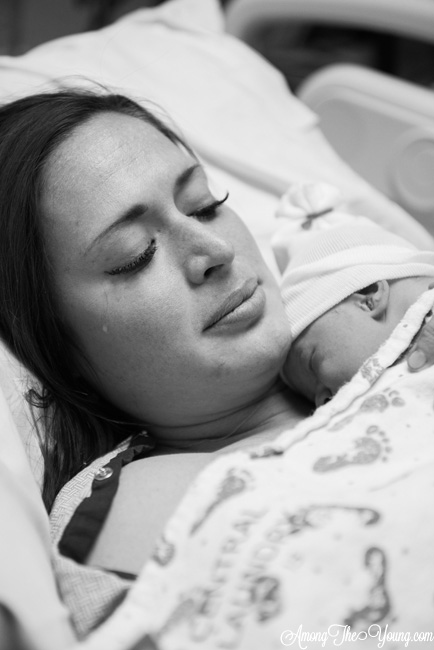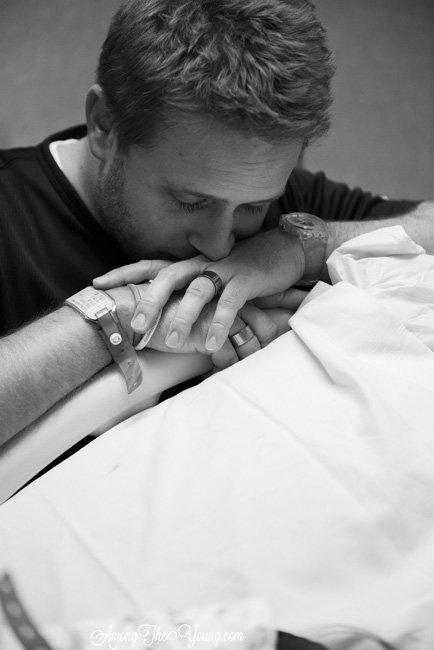 She was not too happy to be out and she let us know it. When she was had been cleaned and bundled up, we finally got to meet her. Words can't explain the feeling of overwhelming love we already had for her. In that moment, a piece of our hearts healed and the veil was very thin. Tears of joy were shed.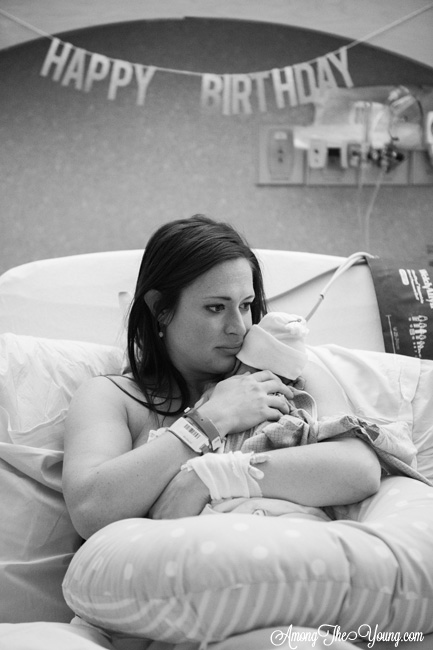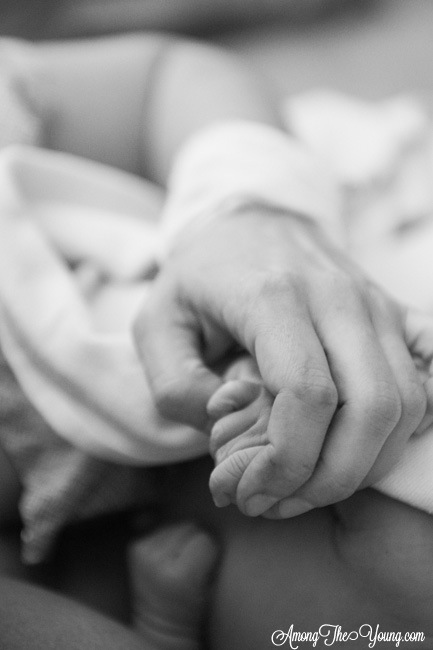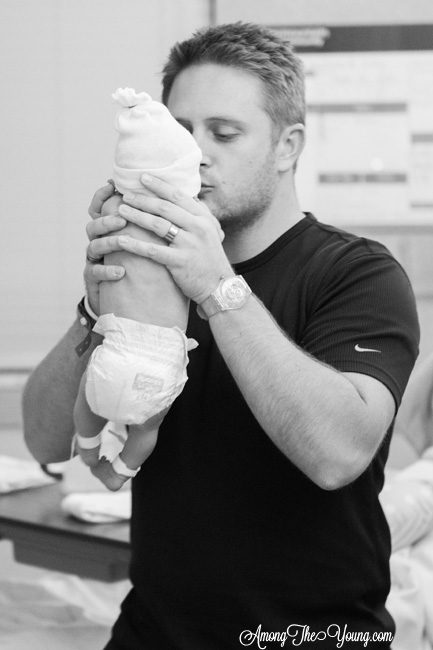 We were pretty set on a name before she came, but when we tried it on, it didn't fit. So we tried our back-up option. Nope. We tried our third name and it still didn't feel right. Then I threw a "Hail Mary" as Handsome puts it – I brought back an oldie that was kicked out when we had T. Your dad had never been sold on the name but he promised he'd consider it and left to pick up T. A few minutes later he texted and said the name "B" felt right. I didn't ask questions – I ran with it!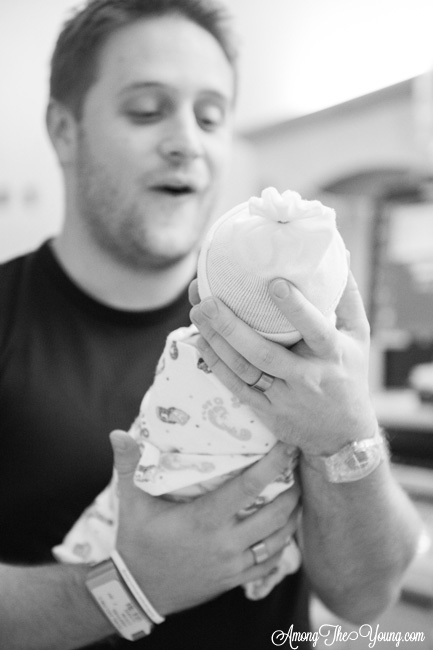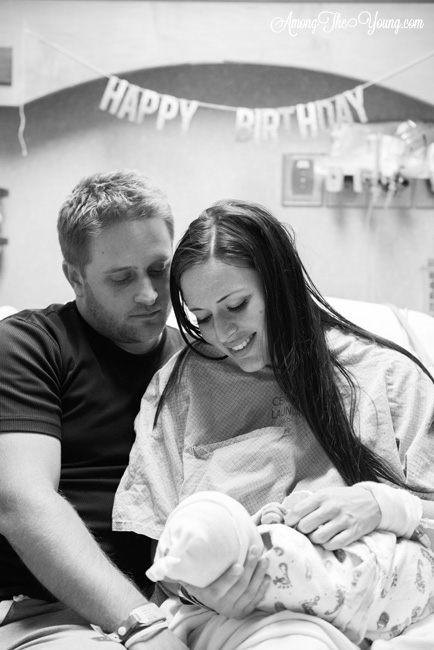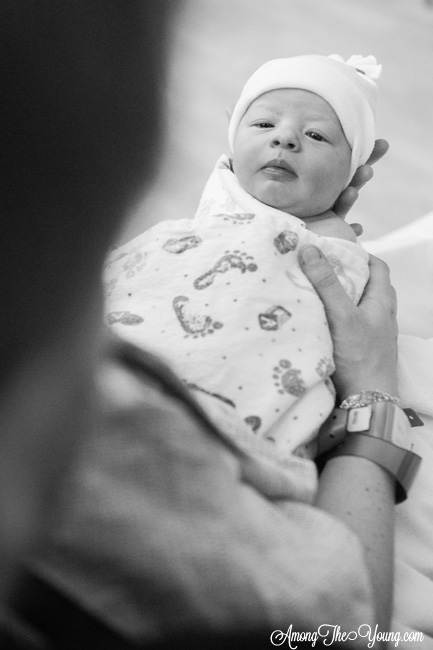 There were so many things that worked out JUST PERFECTLY with our rainbow baby birth … too perfect to be called coincidence.
1. B was born one week and one day after we had lost our angel Ian.
2. B was born on National Donut Day – my favorite food of all time.
3. A name I had always loved but had been nixed 5 years prior was the right name.
"God does notice us."
Spencer W. Kimball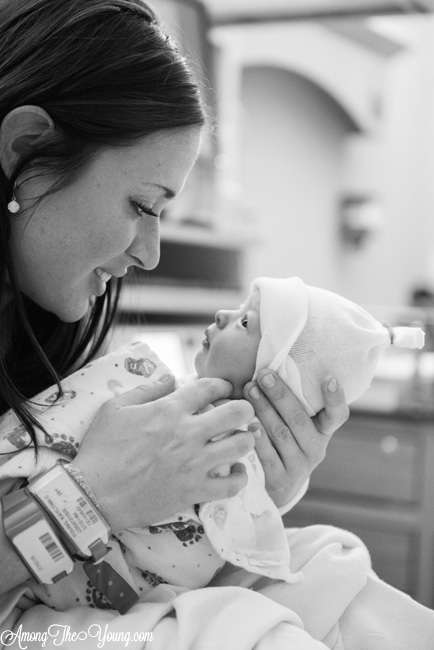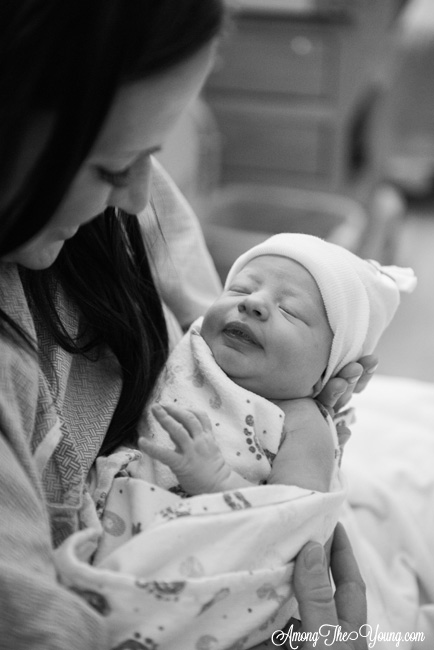 Join us for Stork's upcoming Twitter party on April 25th at 8pm EST. Come party with us and use the hashtags #TTCwithStorkOTC & #becomingadad.
Have you written a birth story? Do you have a rainbow baby birth story? I would love to read it – please share your birth story (or rainbow baby birth story!) if you have one. They are literally my favorite!