*The following blog post is church-y. I talk about God. A LOT. Be warned.*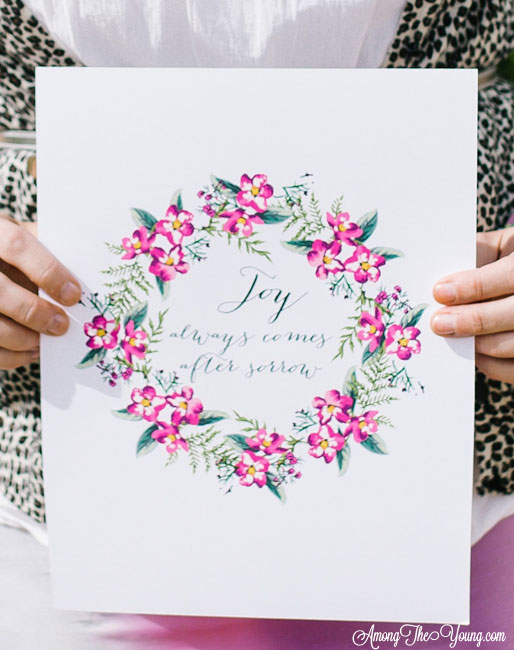 (Printable by
Alex and Co printables
.)
(Photography by
Hunter Kofford
)
The road to recovery…
Anyone who's lost a child can tell you the pain and fear that automatically comes when planning or preparing for another child. The fear is natural. The thought of losing again overwhelmed me. I knew I couldn't do it again. The thought of trying again was terrifying.
However, Handsome and I knew two things:
1) We needed to learn many things. (Which we did. See this blog post for a few examples)
2) We needed to try again. SOON.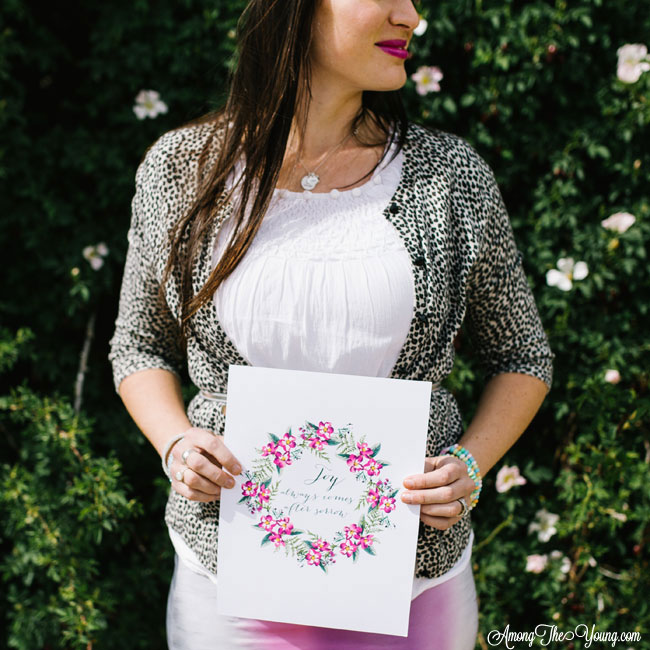 The thought to try was pressing on both of us – I've never felt anything like it before. With our last two pregnancies it was more forced, like "We should probably start trying." This time our attitude wasn't "We SHOULD" but instead "We WANT to." We knew there was a soul waiting to join our family – and our angel Ian would be happy with us doing what we felt was right.
So we tried. You may slap me, but before I lost my sweet Ian, I had never had a negative pregnancy test. (Geez, I want to slap myself! I hate the old me!) The next three months were sad, lonely times filled with multiple negatives and I felt lost and desperate. Why were we feeling this URGENCY to try again and getting negative tests? My faith was tested and I struggled to remain positive. I knew God had a reason for everything, so we patiently waited.
While I was at ALT in January I was a few days late. That was weird. I'm never late. But several tests said negative. So we waited. A week went by. Still late. Still negative. So annoying, but after a week, it was confirmed negative. Again, I knew this was all happening for a reason because the timing of it was all working out too perfectly.
Three months after we started trying, I took another test. POSITIVE.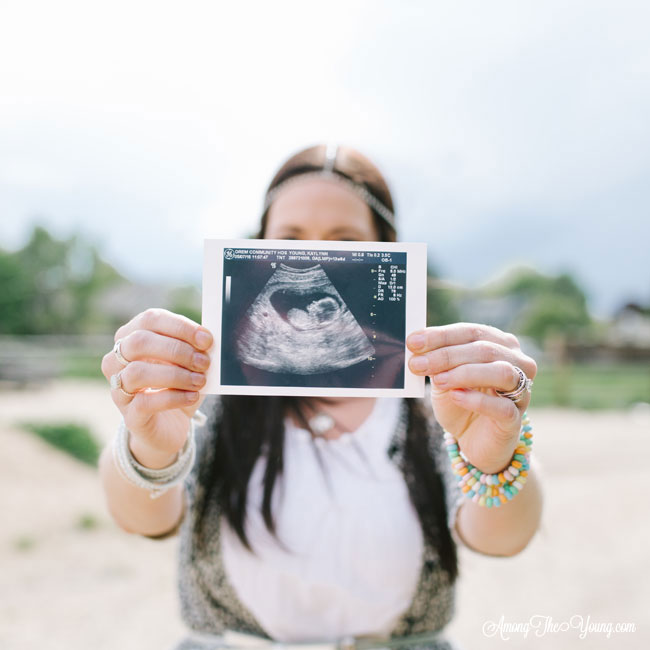 The feeling of relief was instant, but the fear was there. The "fog" that I had been in was gone. Sadness, gone. But still, the fear remained. I tried to tell myself that what we'd just been through couldn't happen again. It just couldn't. Could it?
We went in for an early ultrasound at 6 weeks and remained hesitantly optimistic. Later that evening the Dr. called and informed us they had found another subchorionic hemorrhage and they were so sorry. (Refer to little Ian's post: at 10 weeks the Dr. found a similar hemorrhage and from there it was all downhill). Both Handsome and I had major flashbacks and I was inconsolable. Another loss could very likely be heading our way SOON.
After talking it over, we realized we needed help. BAD. Though it was hard, we broke tradition and told our families – WAY too early. (With T we waited until we had a gender to tell anyone we were expecting. With Ian we broke the news at 12 weeks, but that was still super early for us.) It was a slice of humble pie to a) ask for help and b) swallow our pride and tell people at 6 weeks, but the decision was easily the best thing we could've done. As soon as we told, we weren't alone. We had an instant support group.
At 10 weeks we went back for another early ultrasound, and the hemorrhage (or "bleed" as some of the techs call it) was still there, but hadn't grown. We were hopeful, and my family banded together with fasting, prayers, etc.
We even got little T on board. No, we didn't tell her ANYTHING – because nothing was for certain and she's 4 (aka a blabber-mouth). We told her that "Mama had a bad owie" and told her that Jesus could make it better. She was an excellent support for us – always praying and being "thankful" for mom's owie (we're still working on the difference between "please bless" and "thank you for."). Plus, she always reminded us if we forgot. "Dad! You forgot to bless Mom's owie!" So sweet.
The weeks when we were just WAITING for the next ultrasound (8 total) were some of the longest, hardest weeks we'd had since we'd lost. The uncertainty was crushing, and the thought of another loss was looming overhead. I had to keep reminding myself it was all going to work out and everything happens for a reason.
"…Lord, I believe; help thou mine unbelief." (Mark 9:24)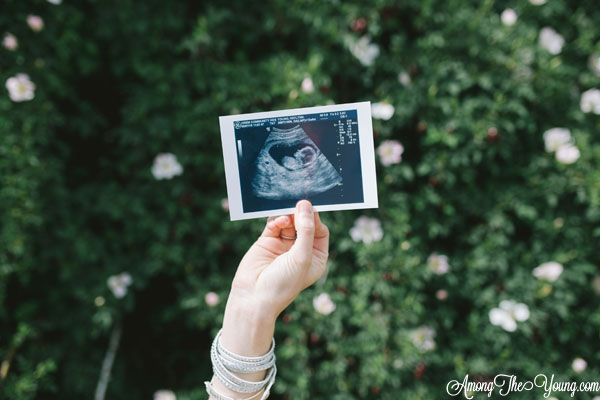 At our 14 week ultrasound I didn't have to ask for a heartbeat – little one was bouncing around so much that I knew he/she was doing well. Then I pressed the tech to see if she'd tell me anything (some techs are stingy with what they see since it's not technically "their job" to tell you) about the bleed. She showed me where the hemorrhage "USED TO BE." I sat on the bed and wept, while trying to keep my stomach still so she could measure everything with accuracy.
USED TO BE. Gone. No mas. Hemorrhage no more.
I still have no words. No explanation, but God is good. He hears our prayers and he knows our hearts. I know, without a doubt, Handsome and I couldn't have done this alone. We needed our family to support us and God knew how to help us grow.
I am due November 6th – one week after we lost our angel Ian.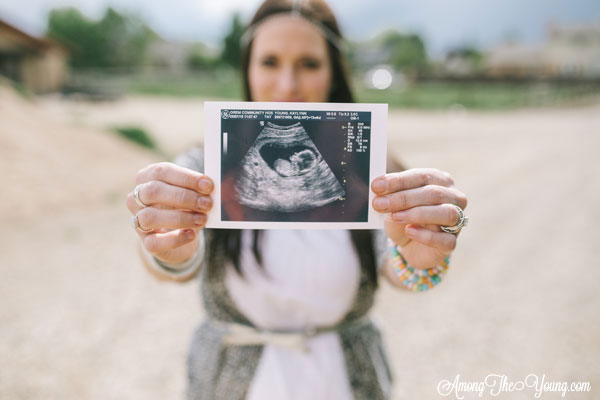 As Elder Eyring (an LDS Church leader) recently said, "Joy always comes after sorrow." (Read the full talk
HERE
)