Dearest Alton Brown,
I'm a recent convert to the Food Network – Yes, I know. I'm a weirdo – but my family and I adore your shows – if it's Alton Brown, we're in. Don't let that go to your head. 😉
In October 2014 I delivered my son at 21 weeks – he was born still. (Click here to read our full story.) We had never known sorrow or loss like that and it crushed us. Doing basic, everyday things would send me into tears and I had to send my older daughter to grandma's house because I could barely take care of myself, let alone another human.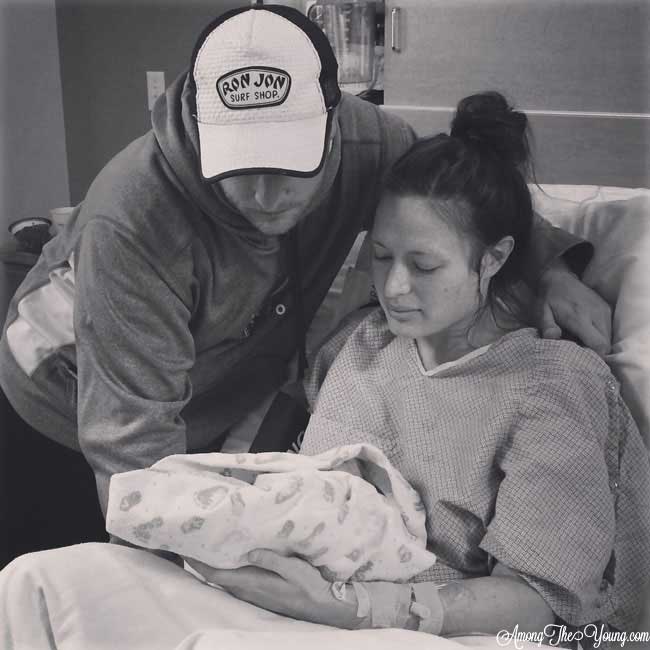 We had tickets to the previous tour (2014-2015) in SLC and we had no idea what to expect, but I wasn't interested. I didn't want to put clothes on, put makeup on, or leave the house. It was too much work, It was too hard. Nevertheless, my husband dragged me out, treated me to dinner, and splurged on some ridiculously overpriced jewelry at the Swarvoski store.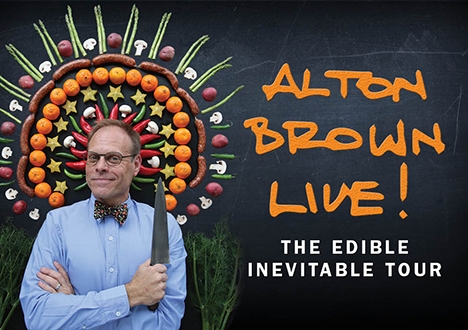 We found our nose-bleed seats and still had NO idea what to expect and then the show started. First of all, you KNOW your food. It's amazing to me. Second, you MADE food?! We were in awe. But then you got to the bit about calling your daughter "sweetheart" and her response was, (in Satan's voice) "Sweetheart's not here!" WE DIED. I had forgotten how to smile, how to laugh – but I laughed and laughed until my cheeks ached. The joke was over and you continued on with your act, but I was STILL laughing. People around me were getting annoyed but I couldn't help it. As soon as I tried to get myself under control I would bust up again. Again, people weren't pleased with me but I couldn't stop.
As we left, my husband remarked that we hadn't laughed that hard since before we lost our son – and it truly hit me. Alton Brown, you helped me, helped US, through one of the darkest and saddest times of my/our life by sharing pizza, shaming my love of vanilla ice cream, and using your Satan voice, and for that I am truly grateful.
Thank you.
Thank you Alton Brown.
Thank you.
When we heard you were coming to SLC again we bought seats – GOOD SEATS – and we were more excited to see you than we were to see any of our other shows (including The Lion King and Kinky Boots). I know you don't know me or my family, but I thought you should know how much you and your tour mean to me and my family.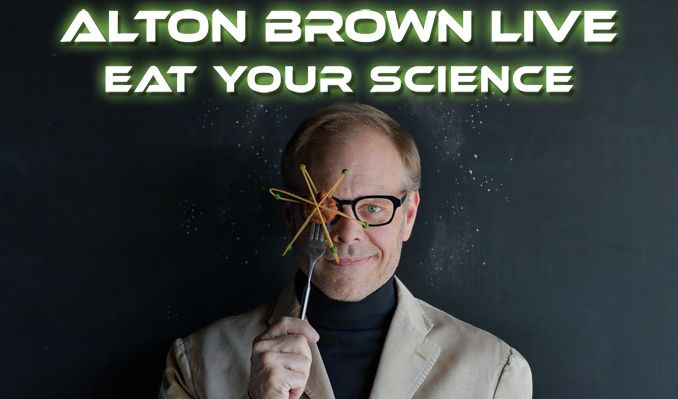 We are now DIE-HARD Alton Brown fans (our 6 year old loves Camp Cutthroat the best). You were the glimmer of hope at the end of our dark tunnel of grief and for that I will never be able to thank you enough or repay you.
Your #1 fans,
Kaylynn