Healthy linguini? Get outta here. No such thing exists. We're talking Tooth Fairy and Boogie man…. healthy linguini. PSH!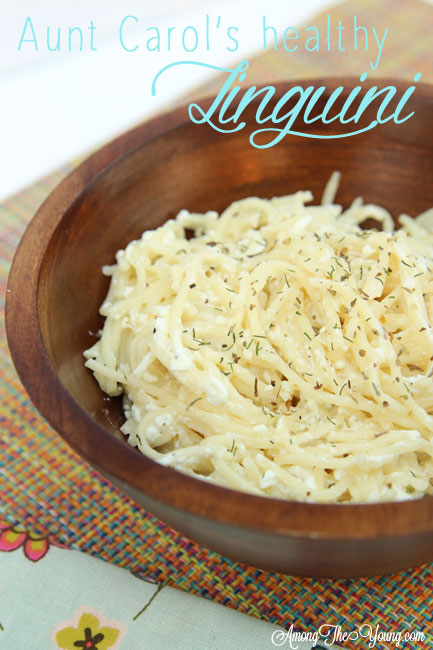 Guys. I LOOOOOOOVE pasta. Pair it with a white sauce (especially MY ALFREDO recipe) and I could literally eat for DAYS. I could drink it. No exaggerations. But, after the feeding frenzy is over, I feel guilty because alfredo sauce is FATTENING. Have no fear my friends – my Aunt Carol is a genius and her healthy linguini recipe is to DIE for.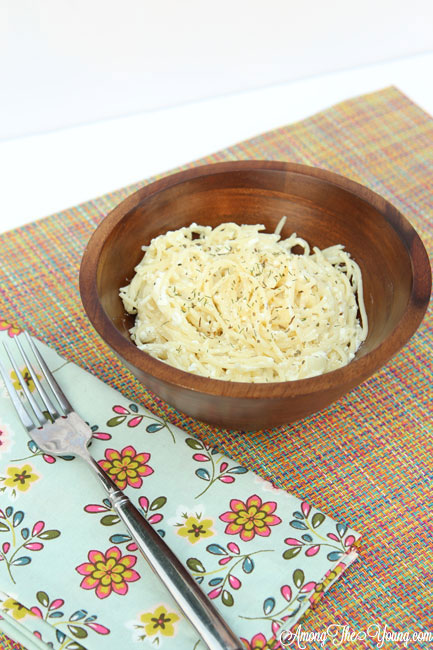 What makes it so good? Well – let's be honest, it's no Alfredo sauce, but there a creaminess and a tang to it. Plus…wait, what is that feeling? You want to eat more, and there's no guilt? HALLELUJAH and praises be. Eat that pasta babes – it's freaking healthy linguini!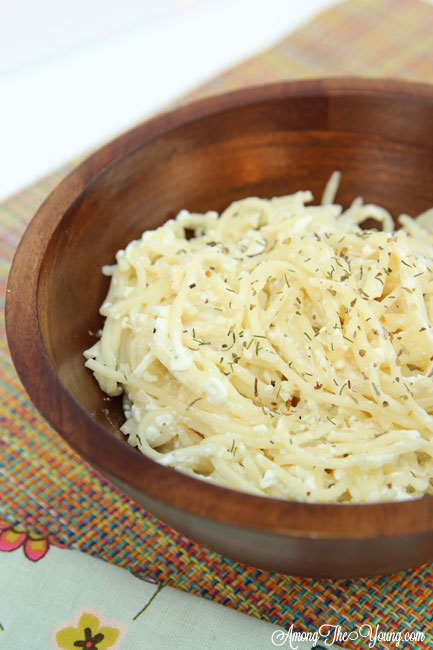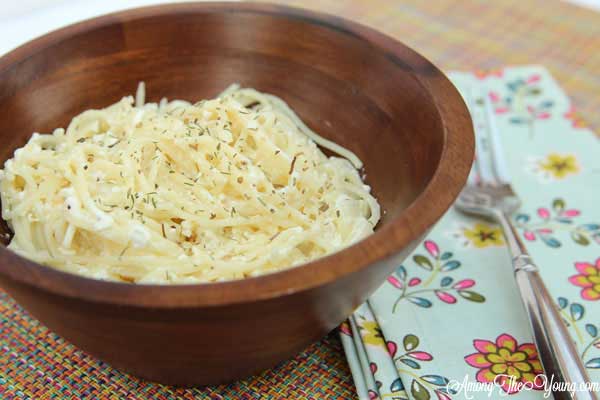 My mom used to make this when I was little and I always loved it. It's hard to explain – you're probably thinking, "It's just noodles." But there's more to it than that. The tangy-ness is so different from any other pasta dish I've ever tried. The secret? Are you listening? There's cottage cheese. Wait… AND sour cream. MIND BLOWN. Technically, I used Greek yogurt and it came out super tangy – but either one would work. Plus, I felt even LESS guilty about seconds and thirds because think about it: Greek yogurt and cottage cheese? Come on! Healthy! Had I used wheat noodles I would have been SET.
src="https://amongtheyoung.com/wp-content/uploads/2014/08/Linguini-1.jpg" alt="Healthy-Linguini-1″ width="600″ height="400″ />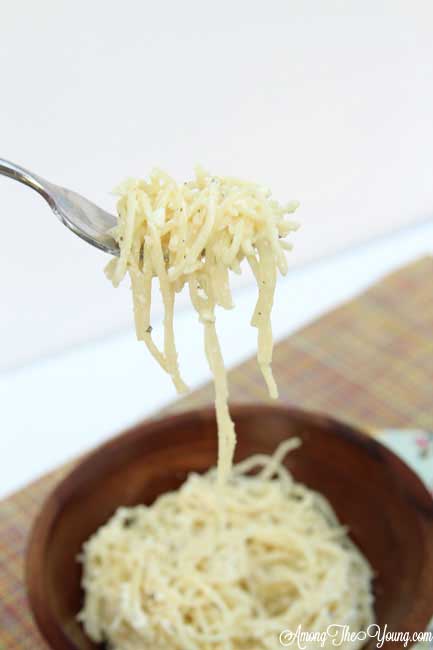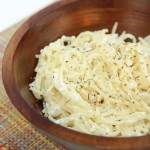 Aunt Carol's healthy Linguini
A creamy and low-fat version of Linguini and white sauce
Ingredients
1

12 oz

package of fine noodles

1

pkg

Lipton noodle soup

16

oz.

cottage cheese

16

oz.

sour cream

or Greek yogurt

1

medium onion

chopped

salt

pepper

parsley
Instructions
Cook noodles, drain, rinse.

Prepare Lipton Noodle soup mix minus 1/2 c. of water.

In a large bowl, combine cottage cheese, sour cream (or Greek yogurt), onion, salt, pepper, and parsley.

Combine everything into a 9x13 pan.

Bake @ 300 for 45-60 minutes.