A family favorite recipe? This copycat Olive Garden Alfredo sauce. My sister found it a few years ago and I BEGGED her for it. We LOVE it. If we could have it every night and not gain any weight? We would.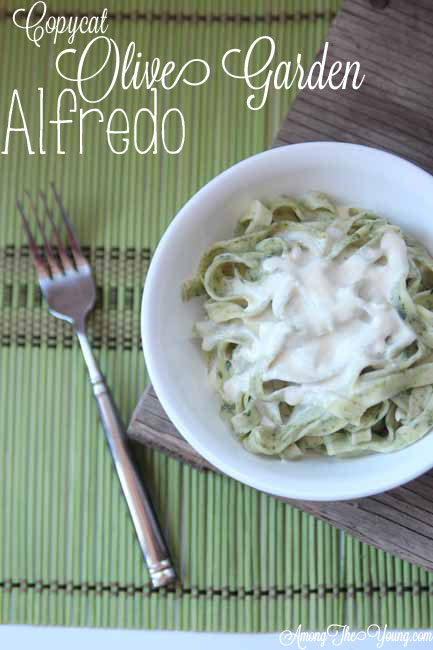 I'm some-what of an Alfredo connoisseur, and this stuff is beyond amazing. Like, I could drink it – it's THAT good.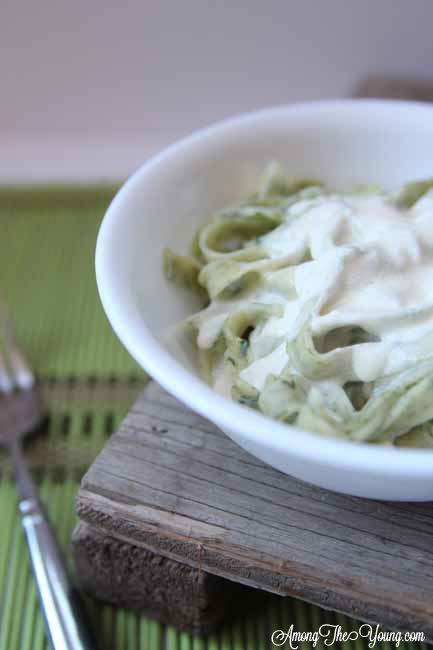 So now, anytime we go anywhere with Alfredo it's never as good. Handsome gets so sick of it.
"Nothing you buy is ever going to be as good as something you make – why do you have to compare? Why can't you just EAT it?!"
Because if it's not hands down the best tasting thing on the planet, I don't have time to waste on mediocre food.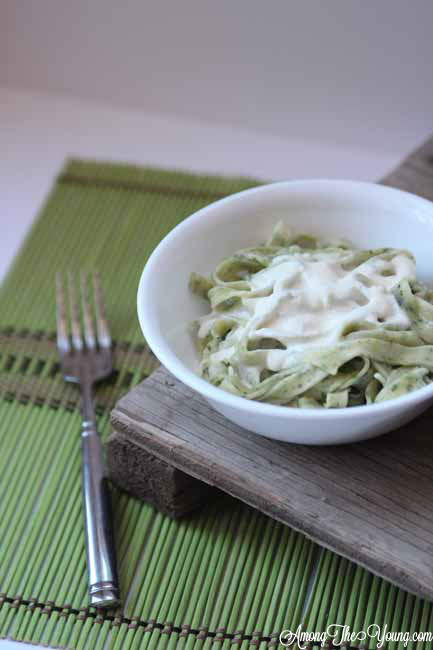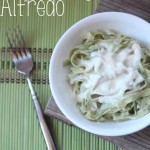 Copycat Olive Garden Alfredo Sauce Recipe
A super simple sauce that may be better than Olive Garden's Alfredo....
Ingredients
1/2

c.

butter

2

TB

cream cheese

3/4

c.

Parmesan cheese

2

tsp

garlic salt

1

pint

heavy whipping cream
Instructions
In a saucepan, melt butter and cream cheese.

Add garlic salt and cheese (mixture will be lumpy - not smooth, but keep going!).

Slowly pour in heavy whipping cream.

Continue to stir until mixture is heated through.

Sauce will be thin (this is normal!)

Sauce will thicken once it's cooled and on your noodles.