My Aunt brought this amazing Bean Dip to a family dinner one time – that was it. We were all hooked. What's not to love?

Guys – I can't put into words how delicious and how easy this dip is. Combine ingredients. Blend. Bake. Puh-lease. The hardest part is trying to stop yourself once you start. I'm not kidding. Even as I was taking pictures, I kept eating – it's kind of healthy, right?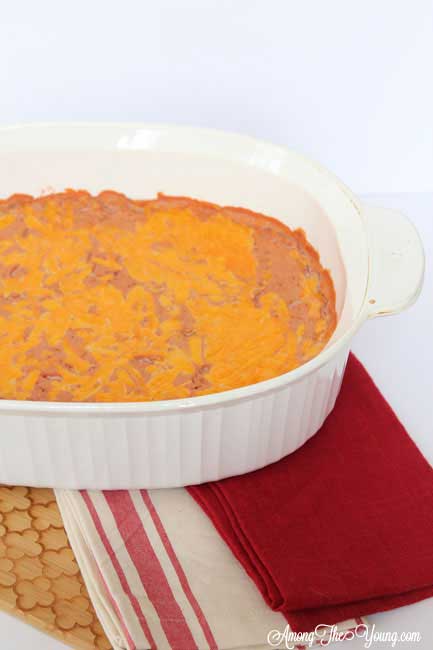 For as easy as this dip is to make, I REALLY blew it. TWICE. Super embarrassing story time.
The first time I made this, I was pretty green with cooking/baking/etc. We all start somewhere, right? Anyway, I made the dip, blended it, and served it. To humans. Guys – it was STRONG. Like overpowering. Not like I remembered my aunt's recipe tasting. Turns out, I'd omitted the word "green" from the onion and instead I had added a FULL WHITE ONION. The results were tear-jerking. Still edible, just WOW – take your breath away.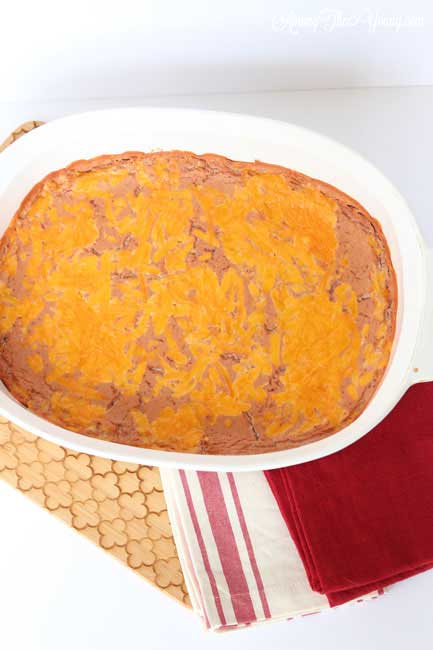 The second time I made this dip, years later, I knew better. GREEN ONION. (Only a rookie would make that mistake, right? Psh!) In my ADD-ness and craziness, I threw the dip in the oven and served it. It was OK. But again, something was MISSING – it wasn't rich and creamy like I knew it should be. It wasn't until I went to make this dang dip the THIRD time that I realized my mistake: I'd forgot to add the cream cheese. GASP! Cardinal sin! Kaylynn is to cream cheese as the Cookie monster is to cookies. How could I be so careless?!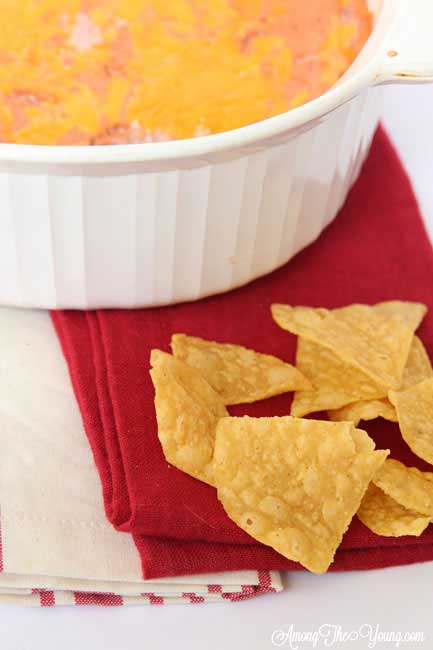 Needless to say, I have since SLOWED down and perfected this ridiculously easy dip. It turns out perfect EVERY TIME and I struggle to stop eating it.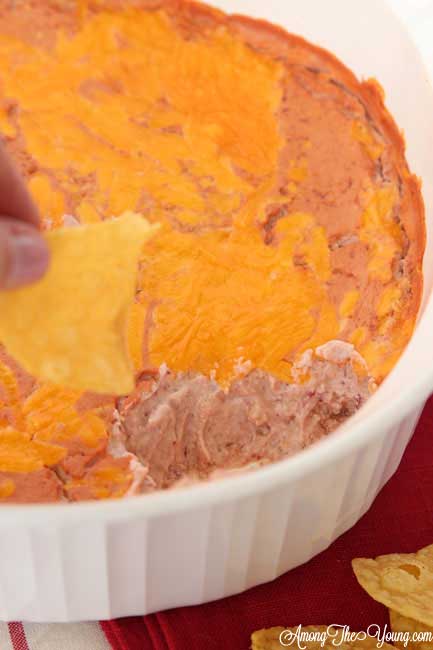 The original recipe calls for sour cream, but I used Greek yogurt instead – it makes me feel better about shoveling bean dip into my mouth at a record pace because there are "beans and yogurt in it!" Am I right?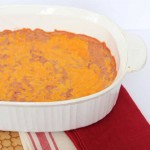 Bean Dip
Ingredients
1

can

red kidney beans

1

c.

Greek yogurt

8

oz.

cream cheese

3

green onions

2/3

c.

chunky salsa

(I like to blend this up for a smooth texture)

Shredded cheddar cheese

for sprinkling
Instructions
Combine all ingredients in a blender.

Blend.

Pour half of the mixture into a 9x13 pan.

Sprinkle cheese on top.

Pour remaining mixture on top.

Cover with cheese.

Bake at 375 for 25 minutes.