*This post is sponsored by Lindsay Olives but the content and opinions expressed here are my own.*
It's almost Superbowl time – who cares who's playing, give me all the finger foods! Who cares who's playing, right? Oh…that's just my opinion? Today I have teamed up with Lindsay Olives (see them here) to create something I KNOW my family will love this game day.

I'm such a sucker for all things cheese. Cheeseball, good. Cheese popcorn, good. Cheesebread, good. But as soon as I saw these adorable little Lindsay Olives I knew I wanted to try it in the middle of something delicious.
Here's my confession: I am not a huge olive person. I don't think about olives that much, so imagine my surprise when I headed to my local Walmart and there were SO many different olives to choose from! I had no idea!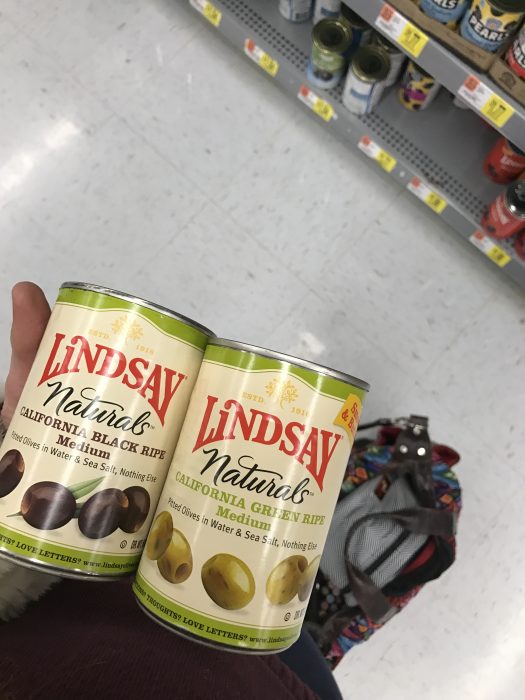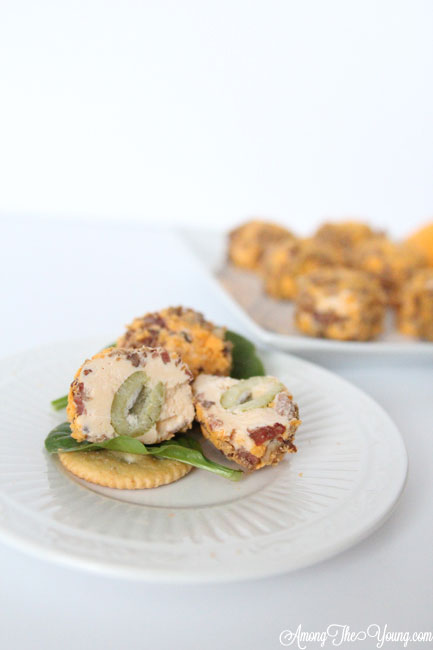 The cheeseball was actually my husband's idea – he gets full credit. His idea was pretty yummy too – he wanted to take my little cheese balls, bread them up really thick, and fry them. I can literally hear an artery busting just thinking about it!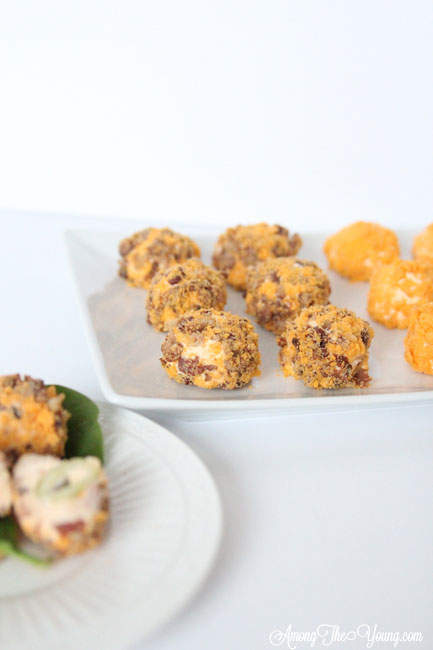 So I opted for my way – a little mini cheeseball with a cute little Lindsay Olive surprise in the middle!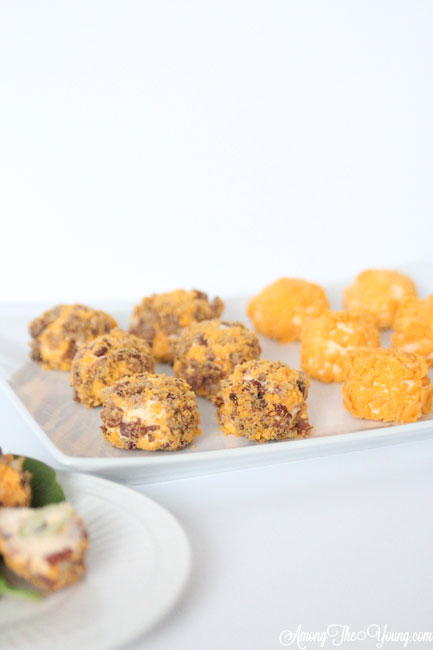 We tried different breading options: Breadcrumbs, Goldfish crackers, uncooked bacon, cooked bacon… you get the idea. That's the beauty of this game day treat – As long as you have that Lindsay olive in the middle it doesn't matter what's on the outside because you're already golden. You could use anything to coat the outside. Choose what your guests would love most!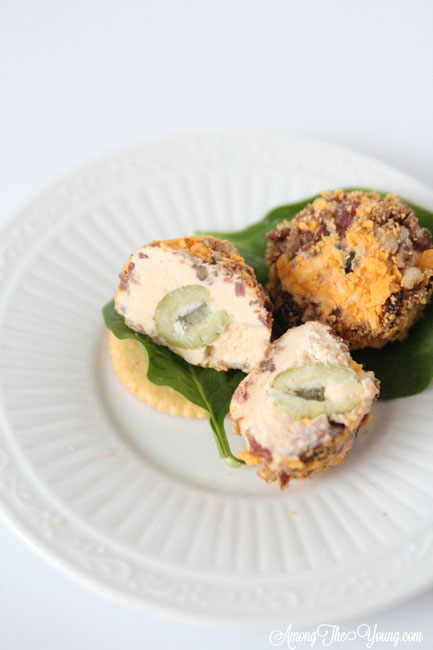 We had to invite my younger brother over to taste test because we are currently on a 26 day Detox program. So no, I didn't taste these. However, they smelled AMAZING and my younger brother gave it two enthusiastic thumbs up.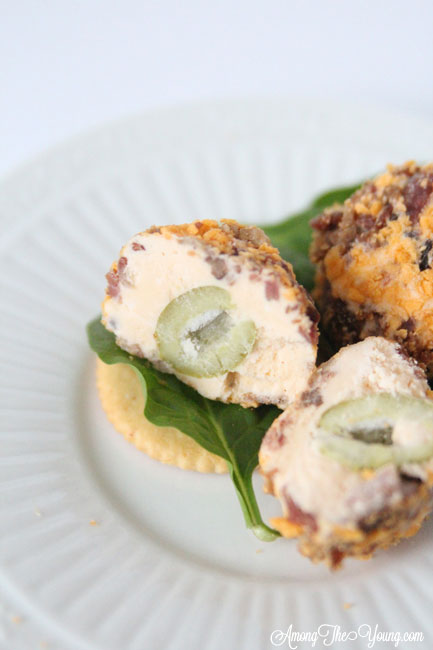 The favorite topping BY FAR was the cooked bacon mixed with Goldfish crackers (any cheese cracker would do though). Really though, anything would be bomb as long as that Lindsay Olive is there. My little brother was surprised how nice and mild they were – not overpowering at all, but still the star of these mini cheeseballs.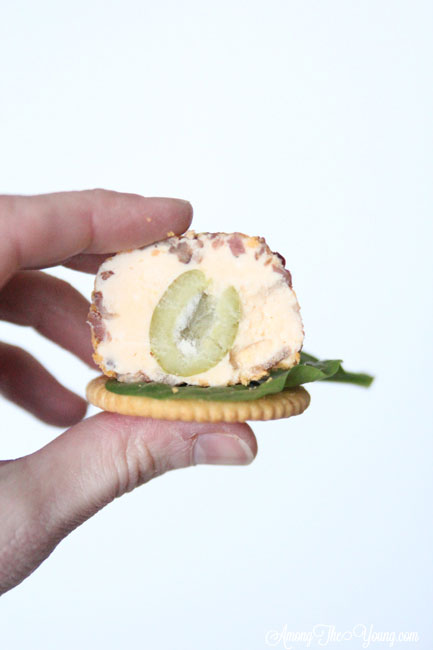 These ended up a little bigger than I originally planned, so instead of being a nice bite-sized snack, it's more of a 3 or 4 bite snack. Grab a cracker and get on it. YUMMMMM.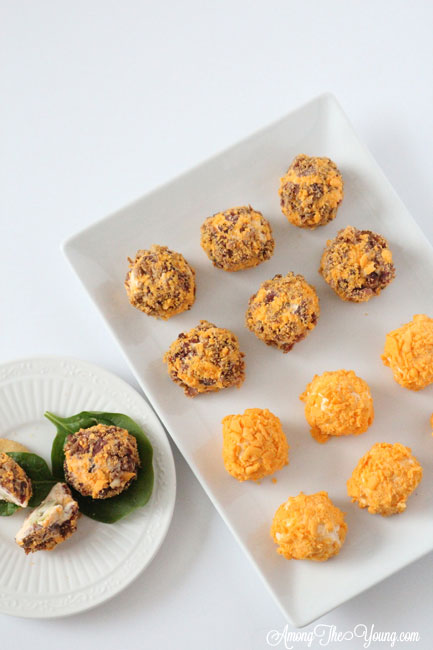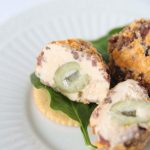 Mini Cheeseball with Lindsay Olives
Want to amp up your regular cheeseball? Make mini cheese balls and stuff an olive inside. Done!
Ingredients
4

oz

Cheez Whiz

4

oz

Old English

16

oz

cream cheese

softened

1

can

Lindsay Olives

green or black will do!

Garlic salt

to taste

Bacon crumble

Goldfish crackers

or any type of cracker
Instructions
Using a hand mixer, blend Cheez Whiz, Old English, and Cream Cheese until smooth.

Drain olives and rinse off.

Cook bacon crumble so it's nice and crispy.

Put in a bowl.

Crush goldfish crackers.

Put in a bowl.

Using a small cookie scoop, scoop some of the cheese, stick the olive in the middle.

Roll mini cheeseball in cooked bacon and then in crushed crackers.

Refrigerate or serve immediately.
If you join Team Lindsay right now you can receive $1 off coupon and other great deals! Or you can you use the code 'GAME DAY' for 25% off any purchase (here). Not sure where to buy Lindsay Olives? I've got you! Check out their store locator and grab a can or two today!
Be sure to check out some of my other Superbowl must haves! Including:
Cheeseball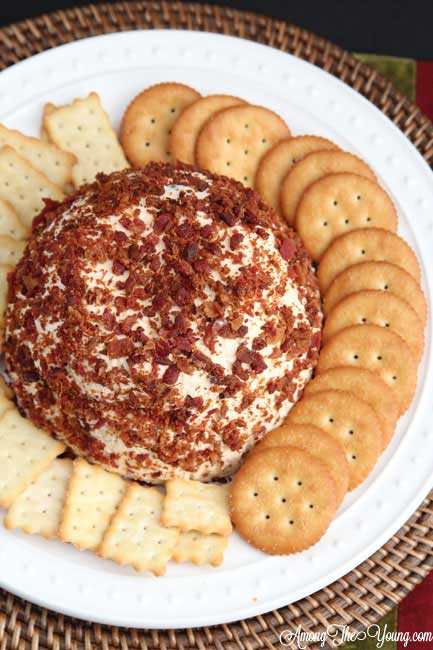 Jalepeno Poppers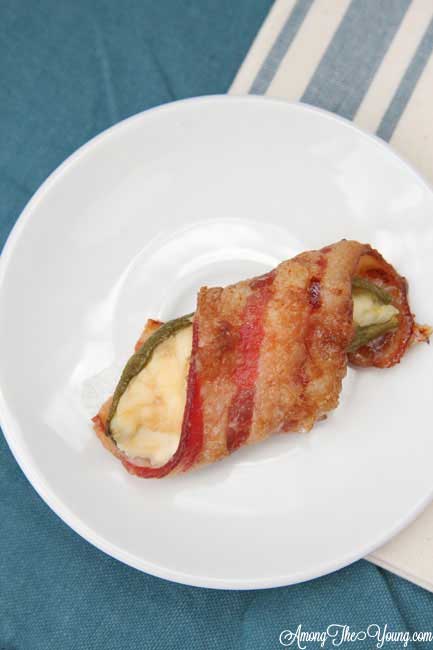 Bean Dip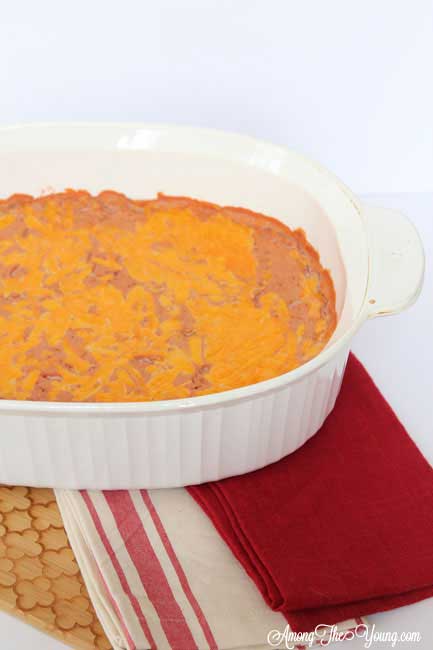 Cheese Popcorn