I've mentioned that we are a little (ok a LOT) obsessed with cheese at our house, right? So when I saw a recipe for Nacho Cheese Popcorn in People magazine my jaw dropped. WHY NOT? I could make that and make it MY OWN. So here you have it folks. Nacho cheese popcorn …. it's addicting to say the least, and super easy to make.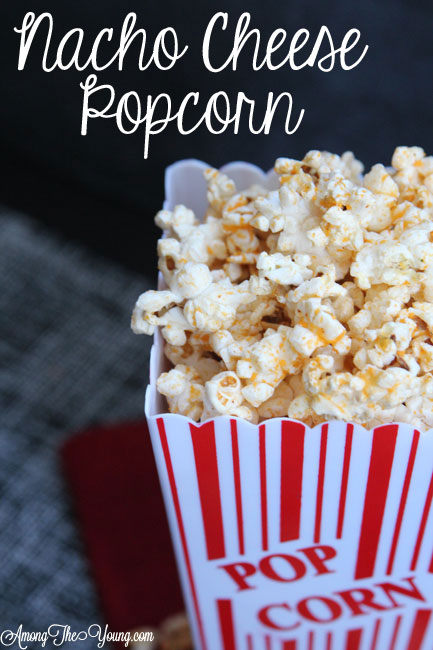 Does anyone remember those big tins of popcorn you can buy at Christmas time? You know, the ones that are divided into 3 separate types of popcorn: buttered, caramel, and cheddar? Do they still sell those? I had a love / hate relationship with these tins. I had NO interest in the caramel corn. I'd tolerate the original buttered corn. I ADORED the cheddar corn. I'd always get in trouble when the cheddar popcorn was gone first because… well, I'm not exactly sure why. But I did!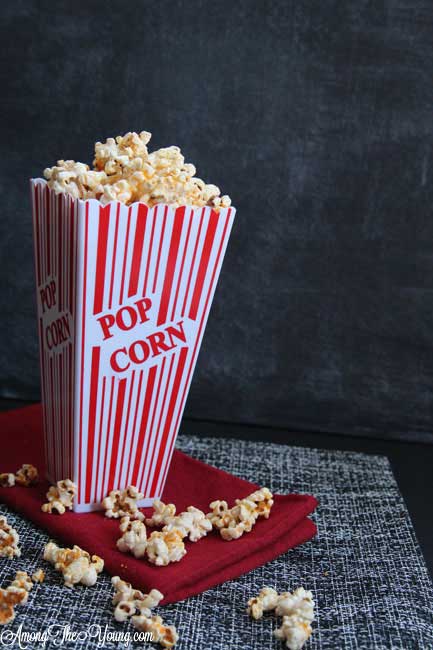 This recipe takes that cheddar popcorn from the tin and makes it very easy – any time of the year. No more waiting! Plus, we've added a few adult spices to amp up the cheddar flavor, while at the same time being kid friendly. Trust me, our 4 year old was ALL over this nacho cheese popcorn – cayenne and all!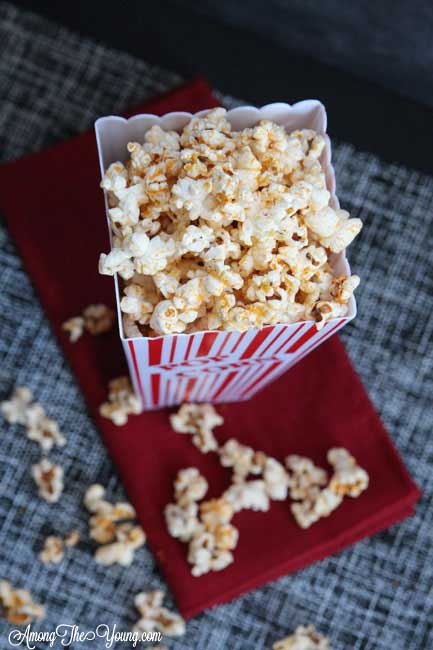 If you don't have a packet of cheese from Macaroni and cheese, I'm sure you could buy the flavored salts by the popcorn at your local supermarket. I didn't mess with that because the cheese packets in the Mac boxes are golden. I knew I couldn't go wrong.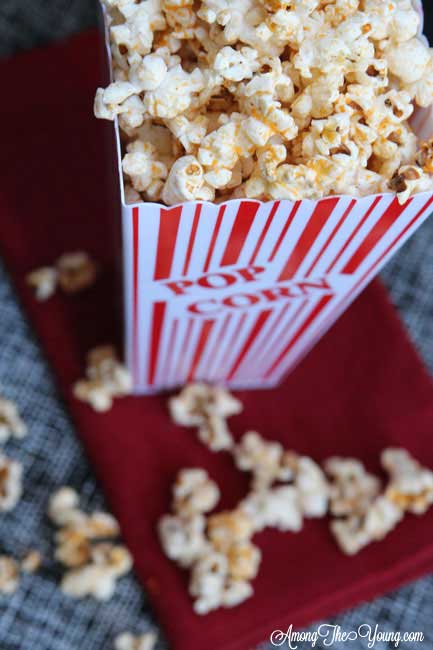 So there you have it. Be warned: this stuff is ADDICTING. Plus, it's popcorn, so that's basically like eating air, right? Don't say I didn't warn you!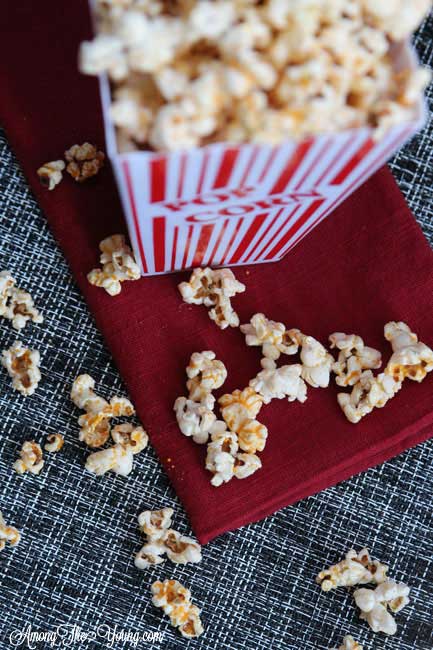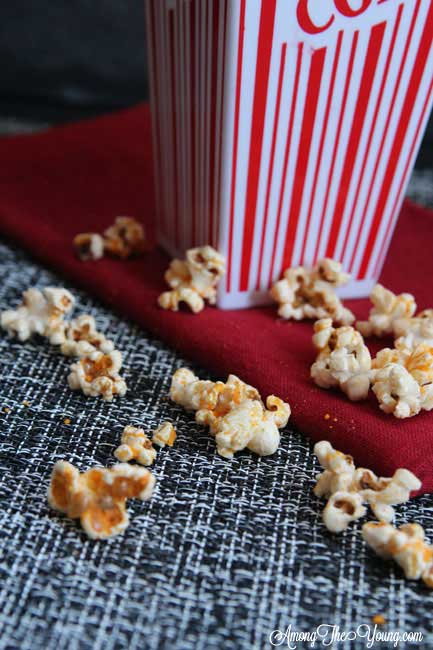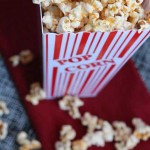 Nacho Cheese Popcorn
Ingredients
1/4

c

vegetable oil

(more below)

2

TB

vegetable oil

2/3

c.

popping corn

4

TB

melted butter

1

packet of cheese

(from a box of macaroni and cheese)

1

tsp

garlic

1/4

tsp

cayenne pepper

Salt *optional*
Instructions
In a small bowl, combine powdered cheese, garlic, and cayenne.

In a large pot, heat the oil and pop the corn.

Add half of the seasoning mixture and toss.

Add the remaining seasoning mixture and toss again.

Season with salt if desired.