*This post may contain affiliate links to support my donut eating habit.*
It should come as no surprise to you that I am a huge cheese ball fan – you could even call me a connoisseur. I'm kind of obsessed.

Good thing Handsome is obsessed with cheese as well. No joke: growing up, his nicknames were "Cheese Doob" and "Cheddars." THAT is how much he loved cheese. Kind of gross, but hey! Everyone has their thing, right?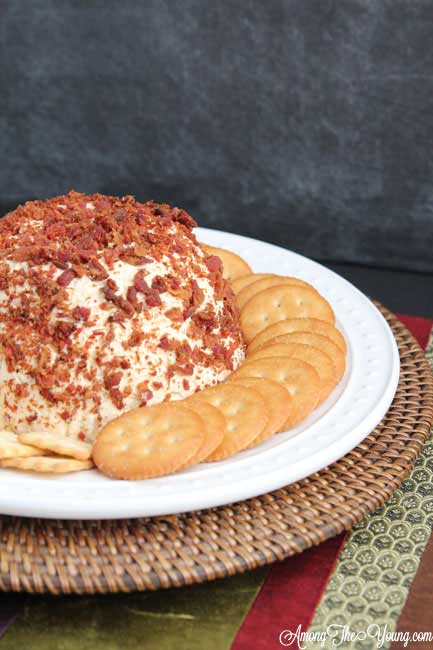 You are probably tired of hearing this by now, but my mom made this for special occasions and it was always a hit. Nothing says celebrate like a big wad of cheese, right? This was also one of my favorite things to eat AFTER the holiday. We would never finish an entire cheese ball – so into the fridge it would go. It was the BEST leftover. Seriously though. Skip meals good – grab the crackers (My favorites were Better Cheddars and Chicken in a Bisquit) and go to town.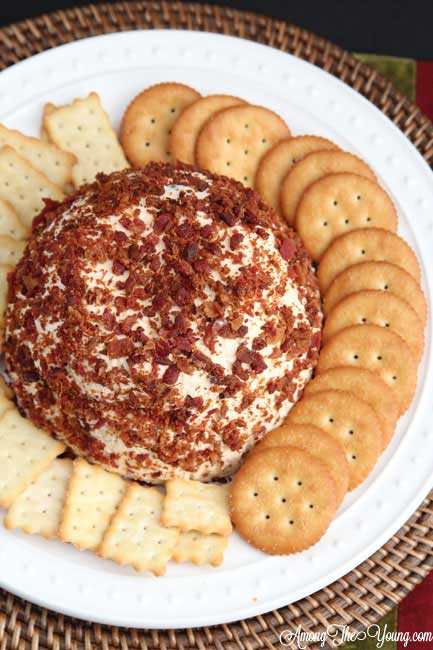 It wasn't until I was married that I started to branch out with my cheese ball taste buds. My mother in law changed my life when she put BACON on the outside of her cheese ball. It was so simple, yet so dang delicious I was wondering how I hadn't thought of it sooner.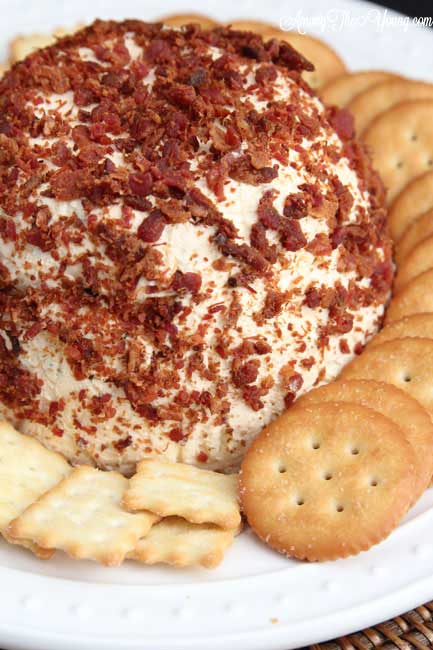 This recipe had me stumped for a bit because I couldn't figure out some of the ingredients – bless my heart, right? But really – what the HECK is "Cheez Whiz" and "Old English?" I've linked them so in case you are as clueless as I was, you'll have an idea what to look for. You can usually find these fake cheeses by the other posers (like Velveeta). And NO – they should NOT be super expensive. I have no idea why Amazon has the prices so high – the cans should be anywhere from $3-$7.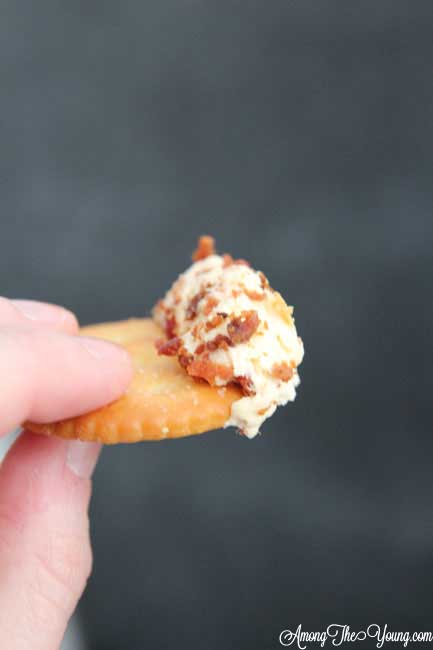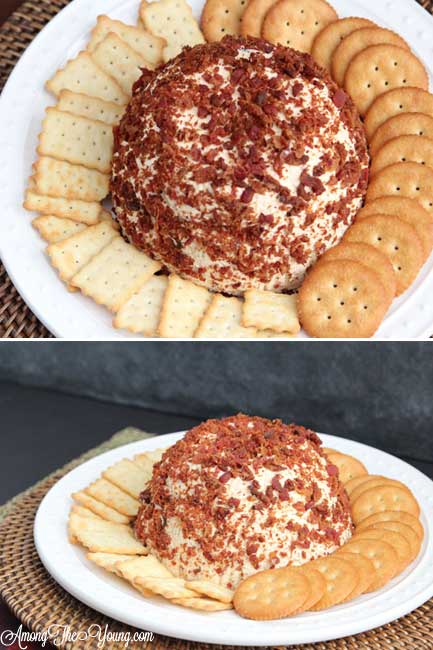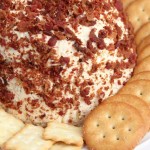 The Best Cheese ball Recipe
Ingredients
4

oz

Blue Cheese

4

oz

Cheez Whiz

4

oz

Old English

16

oz

cream cheese

Garlic salt

Bacon

for the outside
Instructions
Mix cheeses and salt together with a hand mixer.

Line a bowl (the shape you want your cheese ball to be) with plastic wrap.

Pour cheese mixture in.

Refrigerate.

When ready to serve, cover with bacon.

Serve with crackers.
Then I discovered DESSERT cheese balls and about died. WHY THE HECK NOT make a delicious cheesecake-like ball ?! More on that later – I'm still working on the best dessert cheese ball!