I'm a recent convert to the Jalapeño poppers party. Honestly, the thought had never even crossed my mind. Why would it? I'm a dessert girl – not a savory girl. But let's throw brown sugar and bacon in the mix and you've piqued my attention.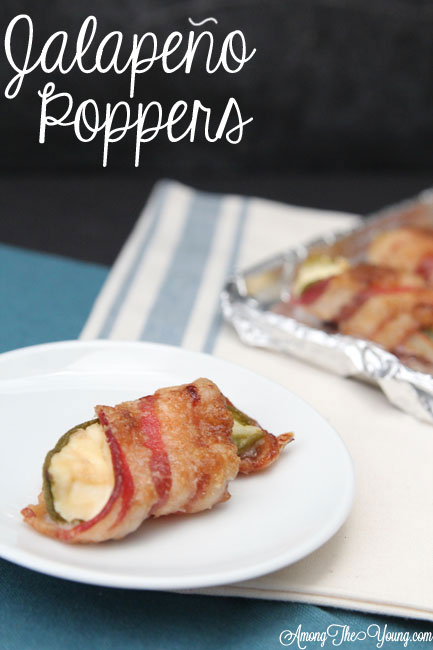 It was actually Handsome that took the initiative on this one. He would occasionally have work parties – he was a the typical guy and volunteered to bring something easy and lame. But one lady volunteered to bring Jalapeño poppers.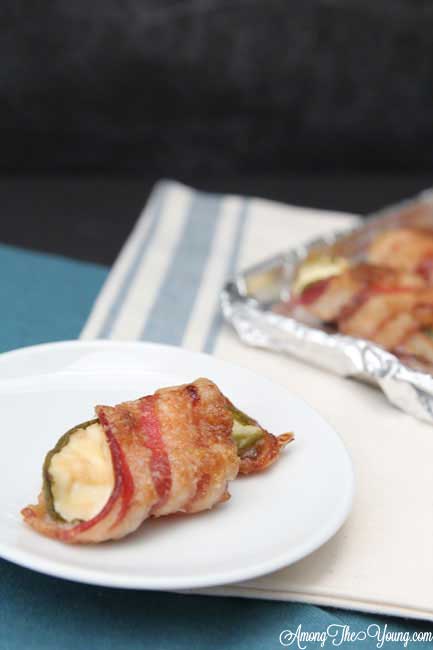 I remember the first time Handsome tried them. He came home raving about these stuffed Jalapeño things. I was not intrigued at all. His description left something to be desired I guess.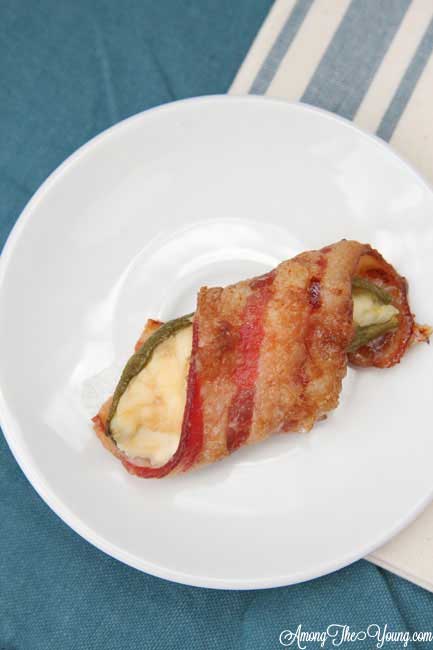 So the next time there was a work party, Handsome got the recipe. He came home, and again tried to tell me how awesome they were – I still didn't believe him, but at least not I had a better idea of what he was going for.

The recipe is simple enough – cut the Jalapeño poppers in half, clean them, stuff them, wrap them in bacon, cook them, enjoy them. But that doesn't do them justice. No sir.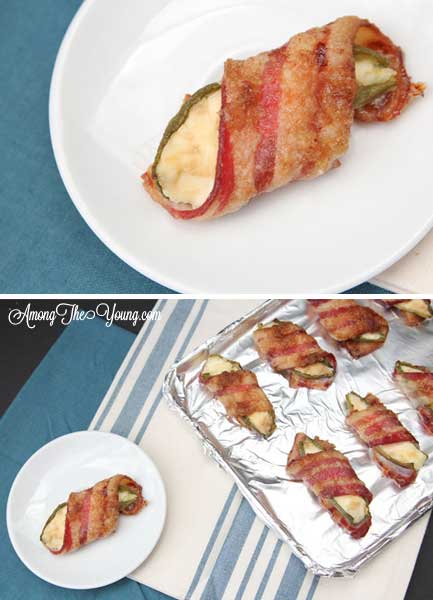 The solitary fact that these Jalapeño poppers are stuffed with cream cheese would usually be enough to sell me. The additional fact that they are wrapped in bacon and sprinkled with brown sugar? Signed, sealed, delivered – I'm SO yours! These are melty, creamy, bacon-y – with the tiniest hint of spice at the end…. and oh so delicious!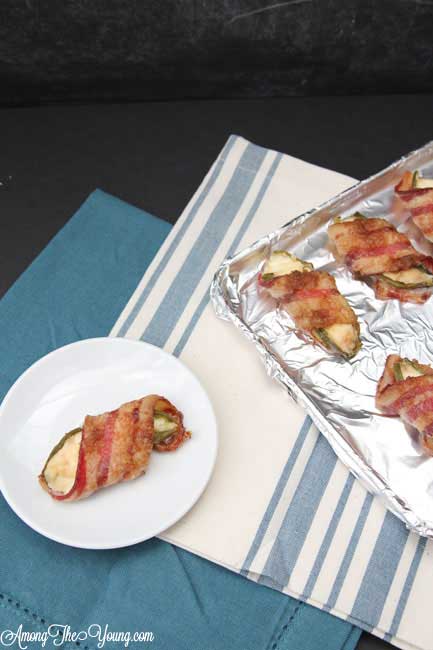 These will be a new Superbowl tradition at our house – or any family gathering really. They are a little tedious to make, but (depending on how many Jalapeños you buy) it makes a lot.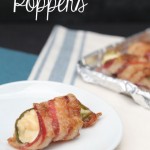 Jalapeño poppers
Luscious cream cheese stuffed inside a Jalapeño and wrapped in bacon. Pure bliss.
Servings
:
2
cookie sheets
Ingredients
Jalapeños

each 1 will be cut in half

Bacon

one strip for each Jalapeño - each 1/2 of pepper is wrapped in 1/2 slice of bacon

Cream cheese

Brown sugar
Instructions
Prep Jalapeños (cut off stem, slice lengh-wise, de-seed)

Fill each half with cream cheese

Spiral wrap each half of Jalapeño with bacon

Sprinkle generously with brown sugar

Bake 350 for 30-60 minutes or until bacon looks fully cooked (the longer you bake, the less spicy)
Basically, Handsome was right and I was wrong. Moral of the story: don't judge a recipe by your husband's lame descriptions