My friends and I found the best chocolate chip cookie, but then the hunt began for the best sugar cookie in Utah! It had to come from a local bakery or store (nothing homemade from us bloggers!) and the results were unanimous. Any guesses who had the best sugar cookie in Utah?
The best Sugar Cookie in Utah
Not gonna lie to you, I'm SUPER opinionated about sugar cookies. You thought I was crazy about my chocolate chip cookies? Sugar cookies are my ART, my science, my love language! I have been on the hunt for the best sugar cookie in Utah for a LONG time, but I could not have done this alone. NO WAY. Plus, who would believe just MY opinion?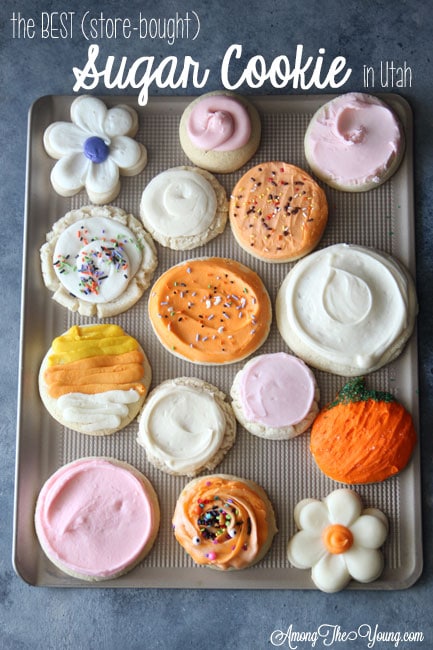 Luckily I had a panel of foodie experts to help me out on the best sugar cookie and they were amazing!
Panel: I was joined by my lovely friends Amber, Yvonne, Aimee, and Alli to find the best sugar cookie in utah.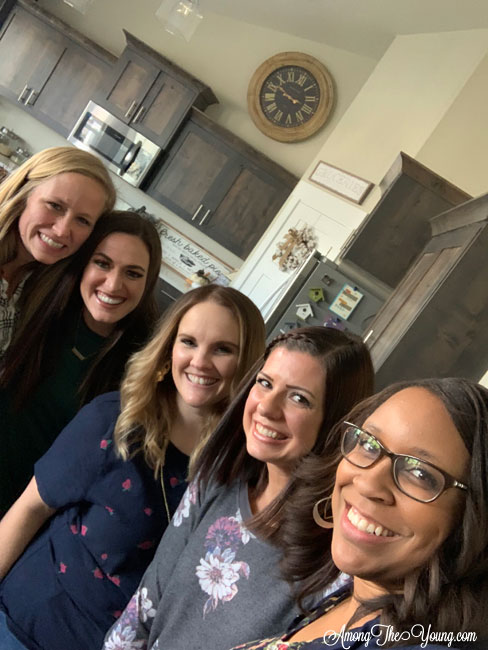 This was our second tasting event, our Chocolate chip test was a great success and you can still watch the live event HERE!
In all, we tasted 15 sugar cookies to find the best sugar cookie. FIFTEEN! It was only supposed to be 12, but my friend Aimee and I got a little carried away and picked up all kinds of extra cookies on our way up North ….
The thing that was tricky about this tasting was that EVERY place has a sugar cookie. Literally …. everywhere. We had to put a cap on it at SOME point or we would have bought cookies from every soda shop across Utah!
The other thing that made this sugar cookie tasting interesting was the fact that several of the sugar cookies were seasonal! Several were decorated with orange frosting or Halloween sprinkles, so it made our "blind" tasting a little easier to guess/remember where we'd bought the cookies. For the most part, I couldn't remember all of the cookies, especially once they were cut up, but if I bought it I remembered it.
The Worst Sugar Cookie in Utah
#15: Schmidt's Pastry Cottage.
Score: 5/50
Price: $1.39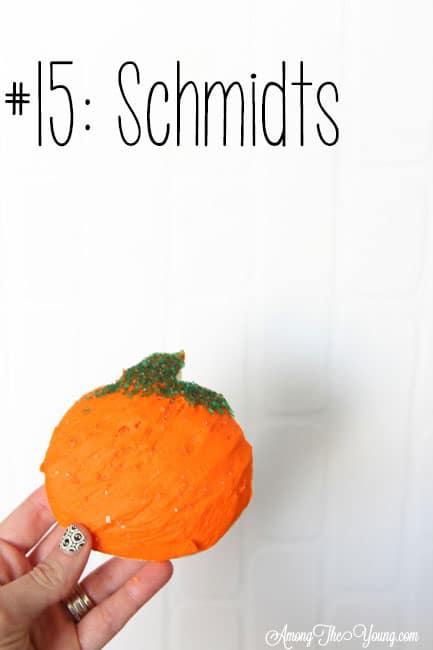 This was the only pumpkin cookie and WOWZY it was super bland. The cookie was very flour-y and the frosting tasted like straight food coloring. We weren't sure if that was simply because the cookie was decorated for the season? Maybe it wouldn't taste like that if we'd gotten a standard cookie? We wanted to give them the benefit of the doubt!! We also got a message during our live tasting that Schmidt's had recently changed their cookies … why do people change a good thing? Hopefully they used to be better because BLECH!
Each of the tasters gave this cookie a 1 and we felt that was extremely generous. Not yummy.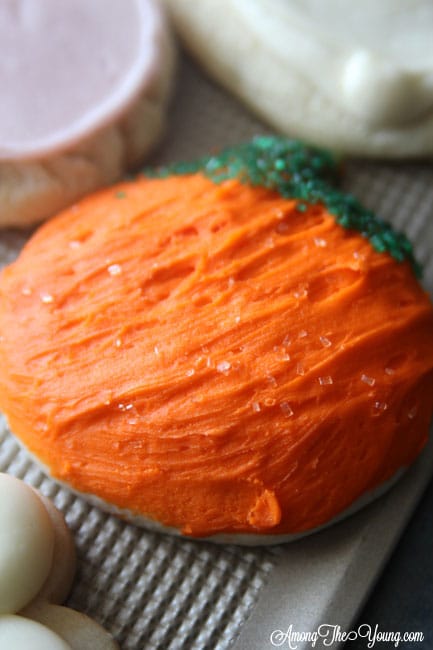 #14: Old Grist Mill
Score: 10/50
Price: $1.39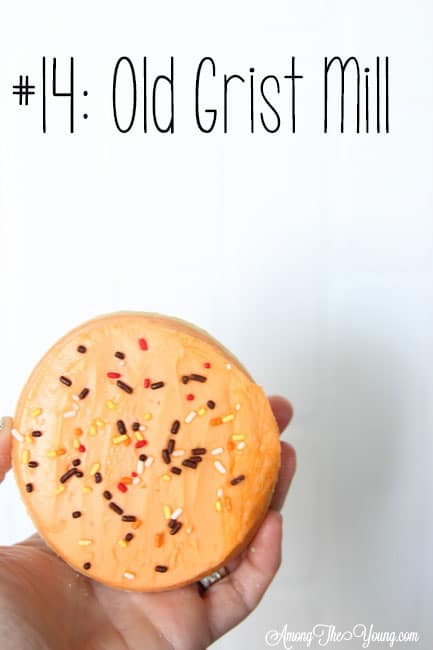 This was one of the HARDEST sugar cookies to get. They are only made on Mondays and Thursdays and these cookies ALWAYS sell out. Obviously we didn't know which cookie this was when tasting, but we all had high hopes for this cookie. Alas, it left us wanting. There wasn't a lot of flavor, the cookie itself was fairly dry, not a lot of flavor, and it reminded us of a stale Lofthouse cookie.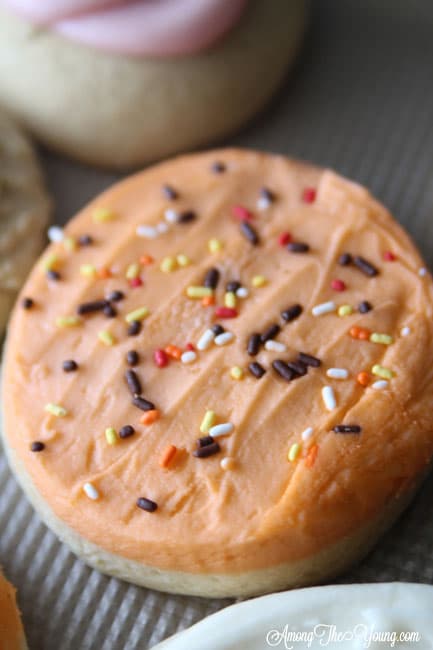 #13: The Chocolate
Score: 12/50
Price: $1.65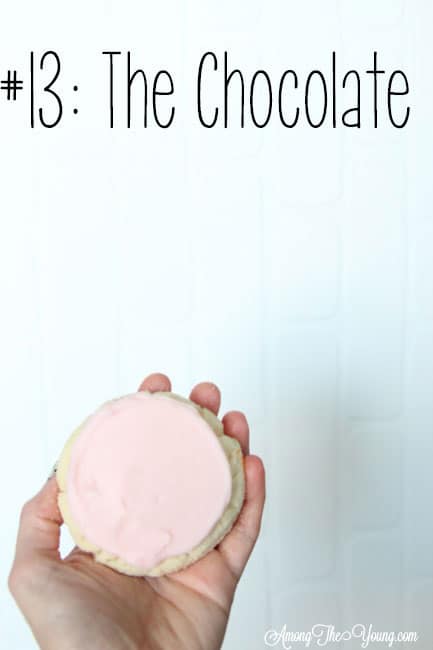 This cookie was exceptionally sweet. All sugar cookies are sweet, but this was was made even sweeter because it was rolled in sugar before frosted. The cookie itself had lovely crispy edges (the sugar helped with that!). This was another one of our pink cookies, but it was so sweet I didn't want a second bite.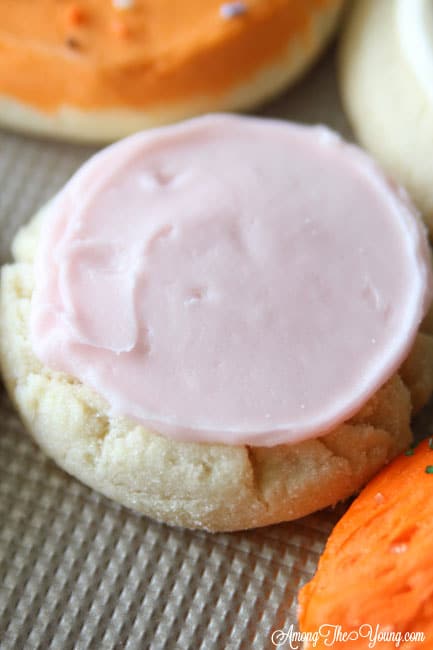 #11: TIE between Cutler's and Hug Hess
#11: Cutler's
Score: 19/50
Price: $1.85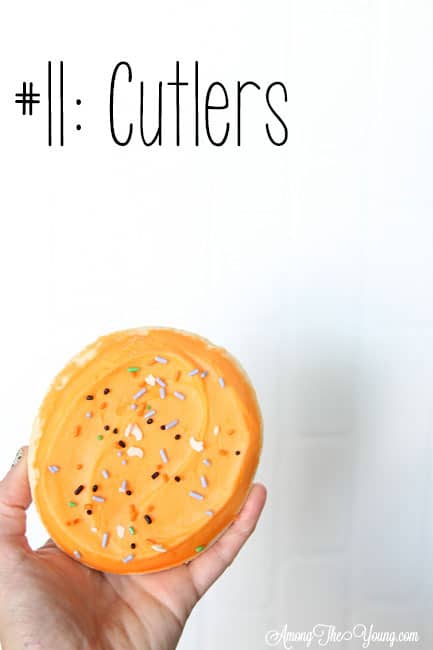 This cookie was just fine – nothing bad about it, but also nothing special. It reminded the tasters of the Lofthouse cookies you can buy at the grocery store. Definitely not bad, but also not the best.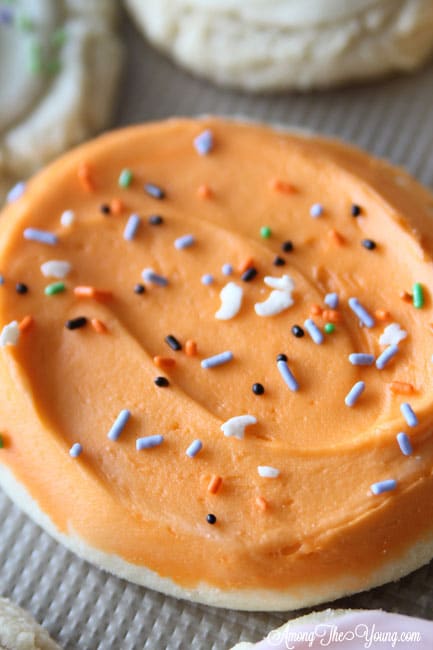 #11: Hug Hess
Score: 19/50
Price: $2.27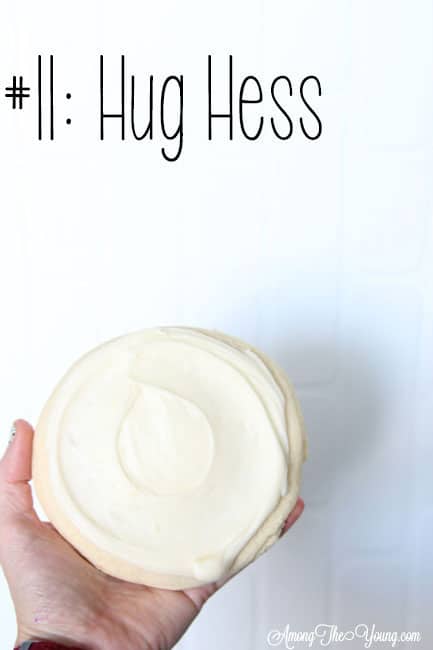 I was EXCITED to try this cookie – again, Hug Hess is KNOWN for their sugar cookies. They've WON AWARDS! The actual tasting? MEH. This cookie had WAY too much frosting and the aftertaste was STRAIGHT butter. We did not love this cookie or this frosting. One plus? This was the BIGGEST cookie we brought, so you're getting a lot of cookie for your buck.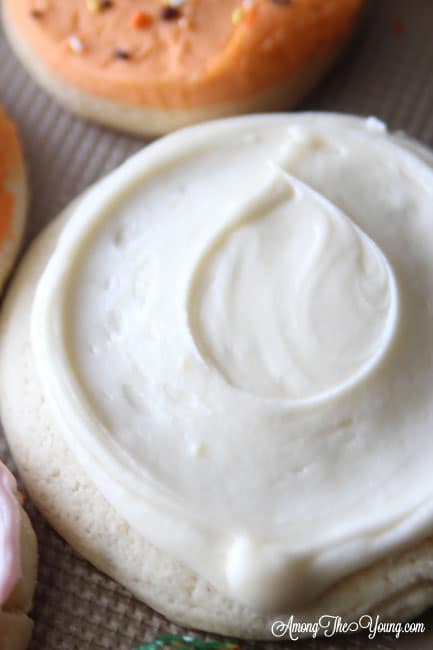 #9: TIE between Ruby Snap and Swig
#9: Ruby Snap
Score: 23/50
Price: $2.50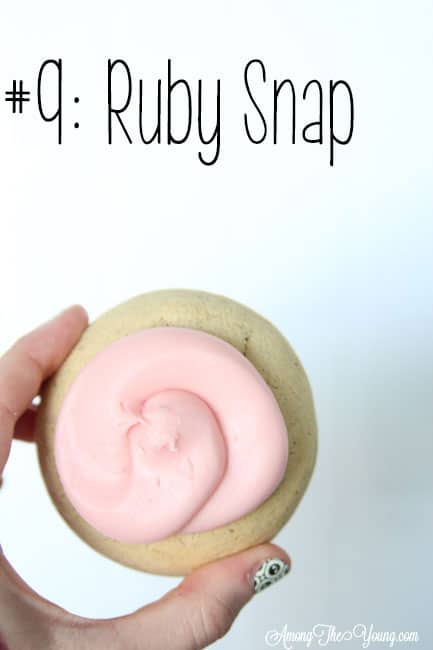 This sugar cookie was super moist …. it was almost too dense. The frosting had a lemony kick and I definitely did NOT want another bite. People love this cookie because it uses natural ingredients for the frosting (I believe they color it with beets?) but if I'm eating a sugar cookie I know there's nothing healthy happening here.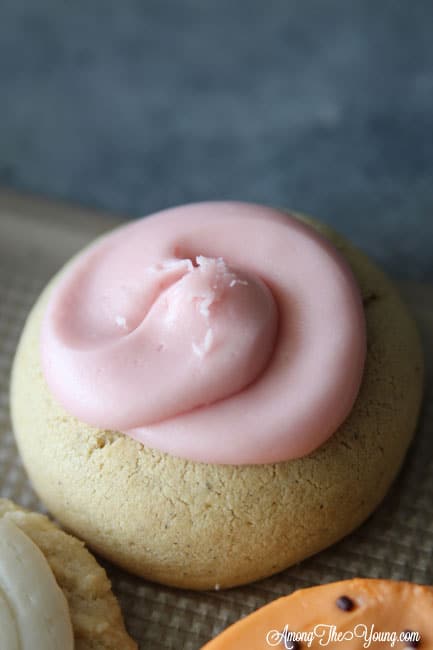 #9: Swig
Score: 23/50
Price: $1.89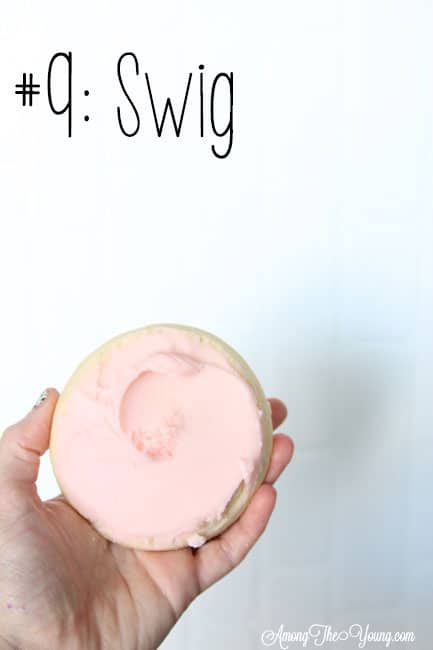 This cookie was full on MEH. The appearance was horrible – weird, uneven frosting. There was SOOO much frosting. The cookie itself was super flour-y. Basically, it left a paste in our mouths and we had to clear our palates after this one.
Swig was one of the first cookie shops around, and I was fascinated to see it not do so well. Everyone seems to LOVE Swig, but when compared with other options it definitely fell short.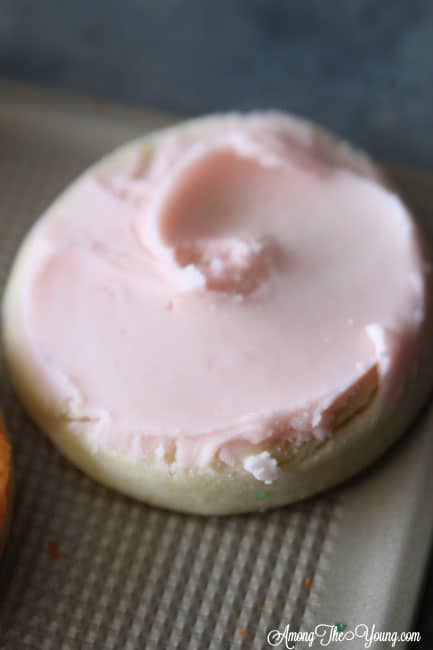 The ok sugar cookies:
At this point, I'd like to go on the record and state I would eat ANY of these cookies. Anything from this point is A-OK in my book! Yum!
#7: TIE between The Fix and Alicia's Cravings
$7: The Fix
Score: 28/50
Price: $1.89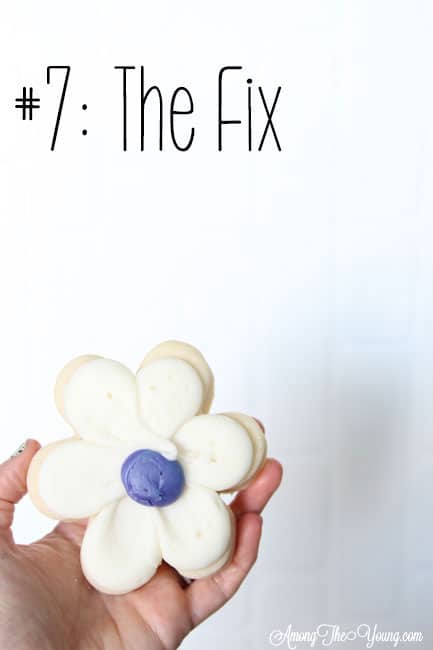 I thought this cookie would do better, but I was wrong. When compared with the other cookies, this cookie was overly sweet (the frosting is more of a traditional buttercream) and the cookie was very bland and flour-y. This was our other flower shaped cookie (which is ironic because it was a FLOWER cookie and also a FLOUR-y cookie! See what I did there?).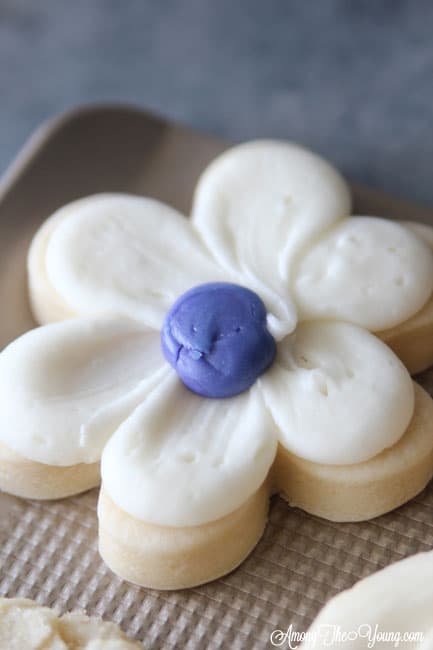 #7: Cravings by Alicia
Score: 28/50
Price: $1.75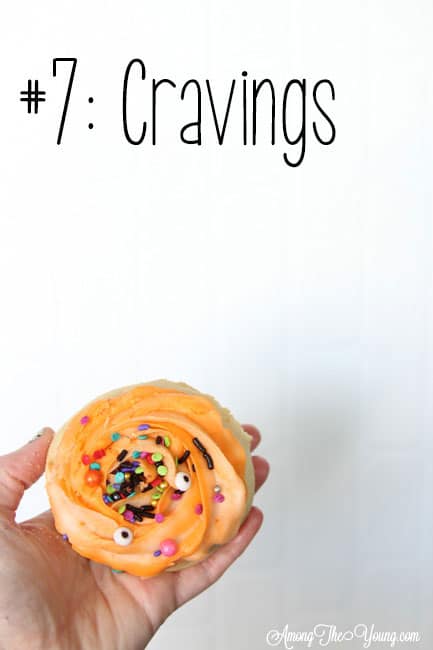 This cookie was the tiniest hint dry, but it was still really delicious. It had a LOT of cute frosting (it was decorated like a cupcake!) and darling sprinkles.
I had never had a cupcake from Cravings by Alicia but now I have learned my lesson – these were yum!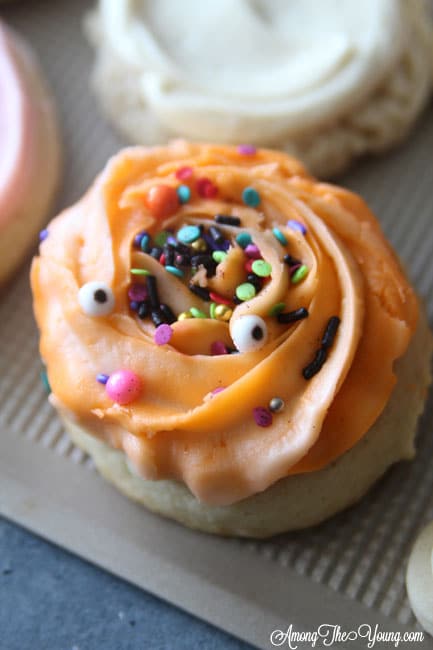 #4: THREE WAY TIE between Smart Cookie, Twisted Sugar, and Sweet Tooth Fairy
#4: Smart Cookie
Score: 36/50
Price: $2.30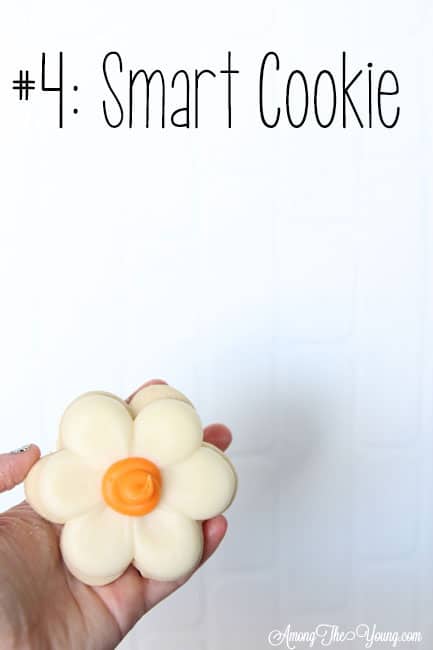 This cookie was one of our flower cookies, so it was fairly easy to recall where it was from. (You had a 50/50 chance of guessing!) There was a little bit of citrus in the frosting, but it was delightful. I took a very small second bite and would definitely eat this cookie if given the chance.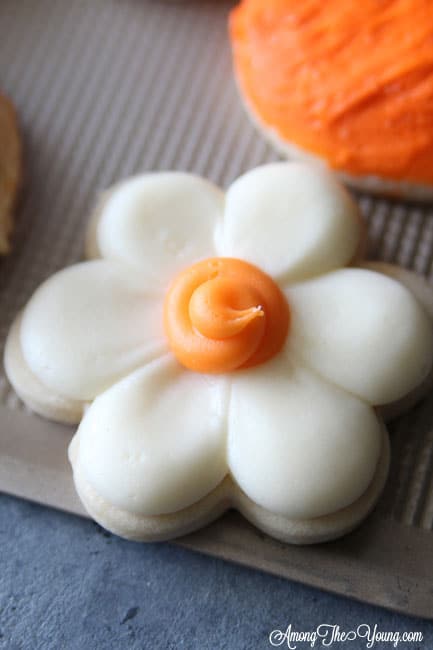 #4: Twisted Sugar
Score: 36/50
Price: $1.50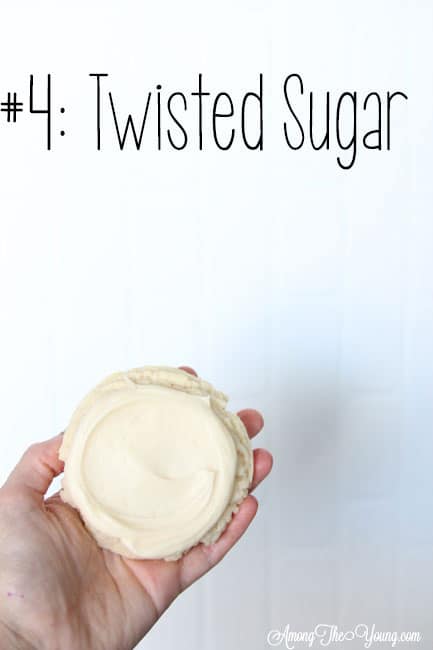 This cookie had more of a traditional buttercream (not a cream cheese frosting). I didn't pick this cookie up, but I guessed that it was from Twisted Sugar. I adore this cookie and was pleased to see that the group consensus agreed.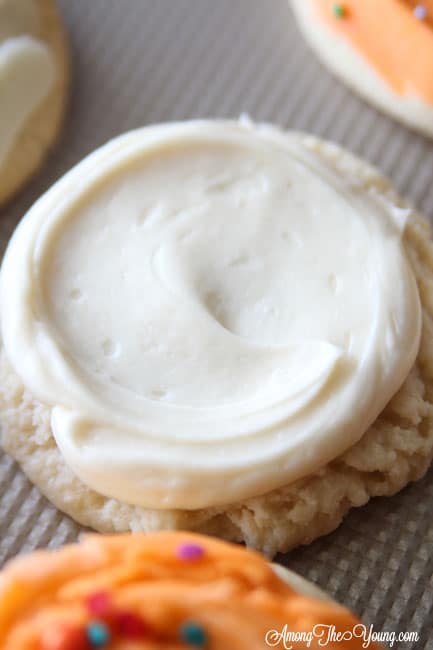 #4: Sweet Tooth Fairy
Score: 36/50
Price: $2.25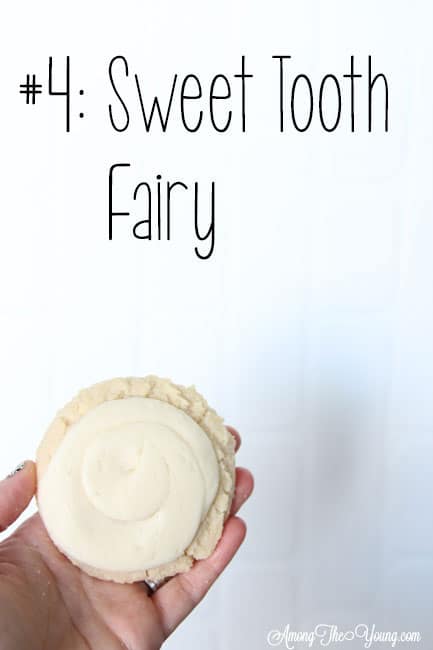 This was one of my favorite cookies from the tasting – it had a slight hint of coconut extract. The cookie had a great flavor it was nice and moist. I have been to events when there have been STF catered cookies and I have NO self control. I was happy to see this one was enjoyed!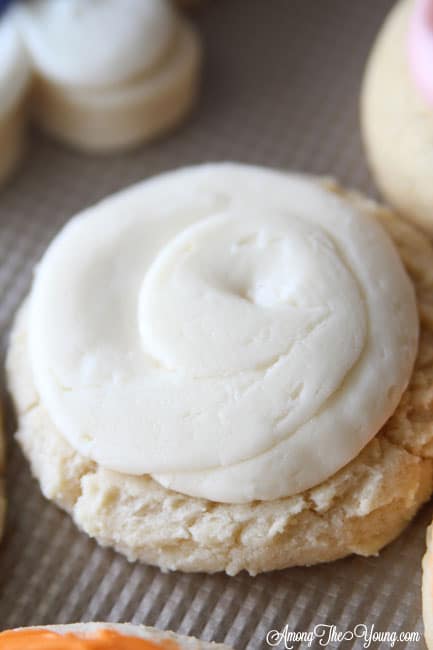 #2: TIE between Crumbl and Suss
#2: Crumbl
Score: 41/50
Price: $3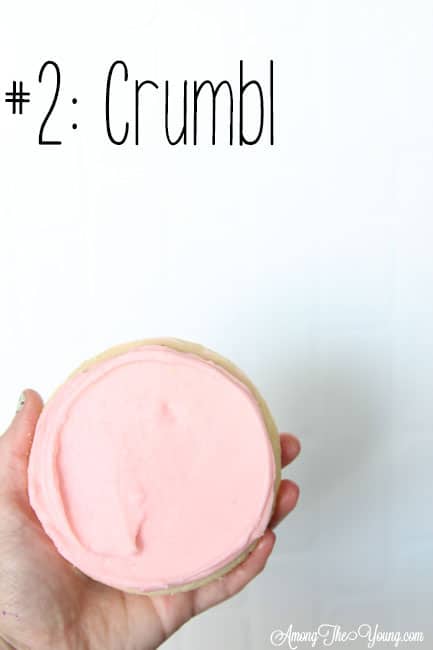 This cookie was really soft (which is what pretty much everyone wants in a sugar cookie, right?). It also had a lot of good flavors to the cookie itself. There was almond, butter, and a slight hint of salt to offset the sweetness of the frosting. This was one of our pink cookies and it was pretty big.
Also, I should mention that I was surprised this cookie did as well as it did. Typically, I don't love these cookies. The game changer for me was the temperature. Crumble usually serves their cookies chilled and I am NOT a fan. This cookie was room temperature and I really enjoyed it. I know – I was shocked!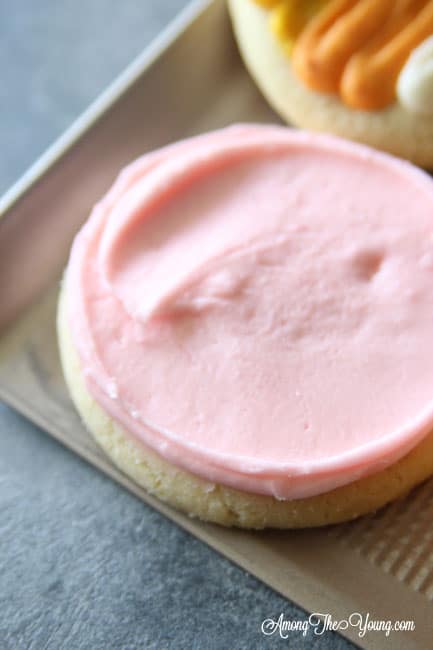 #2: Suss
Score: 41/50
Price: $3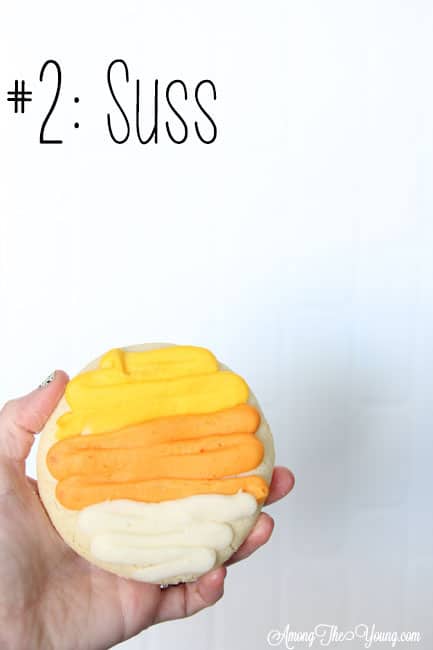 This cookie was actually one of the first cookie we tried and it was SOOO good. It was shaped like a candy corn and it had a lovely cream cheese frosting. Biggest tell of how good it was? All of us wanted to take another bite!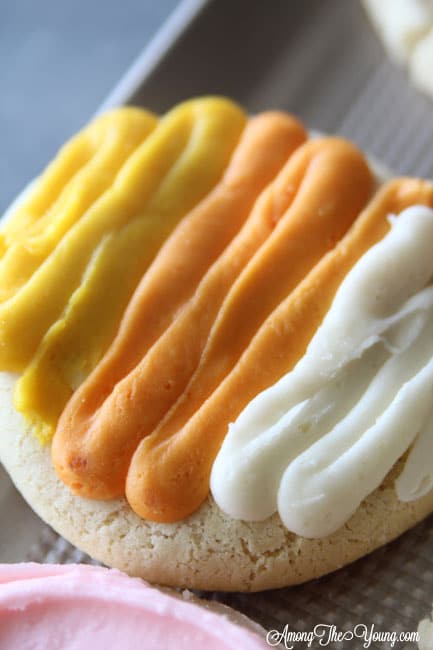 The best sugar cookie in Utah:
*drumroll please*
#1: Molly's
Score: 44/50
Price: $1.50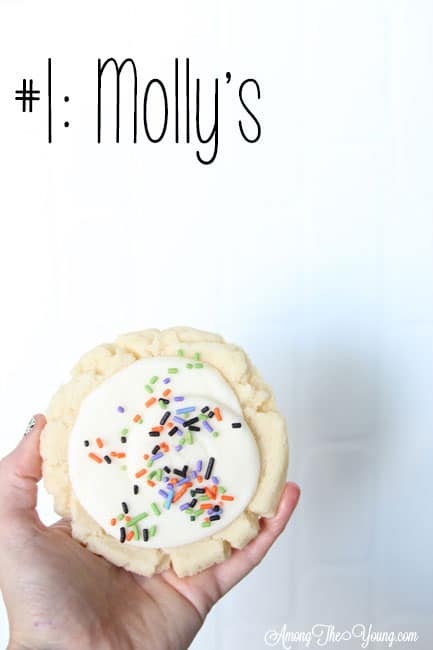 This cookie was the UNANIMOUS winner. It was soft, chewy, sweet (but not too sweet), it had little sprinkles and was very pleasing to the eye. There is more frosting than I typically like, but I simply peel a bit off and it's sheer perfection.
When Molly's was announced the winner, I laughed. Laughed because I KNEW IT! I have been telling people for YEARS that this is the best cookie in town and now I have PROOF. However, this cookies is the HARDEST to come by. This storefront is down in Provo off of Columbia lane and it's only made on certain days. Plus, the sugar cookies aren't made all the time – they're only there on certain days! Basically, you have the very slim chances of finding this cookie because timing is so tricky. Plus, if I happen to call and find out there are cookies that day then I'll go buy them all. So basically no one will ever know how amazing these are.
*UPDATE: 4/15/19:* I recently called Molly's to buy a few cookies and was informed that they no longer do orders under $300. I might have cried literal tears. So your options are:
A: Take a chance, get lucky, run down there and they MAY have sugar cookies that day.
B: Make your own (I have a recipe coming out soon that is my all-time-fav. Better than Molly's, so hold tight!)
C: Go to The Park 5. FOR NOW, this is my recommendation to you. The Park 5 has a location in Holladay and in Sandy. Plus, they have different flavors of sugar cookie. YES, there's still the classic sugar, but they also have a cookies and cream, almond, coconut, chocolate mint, and (my personal favorite) avocado. Trust me when I say this is your best option for now. Similar to Molly's with zero of the hassle.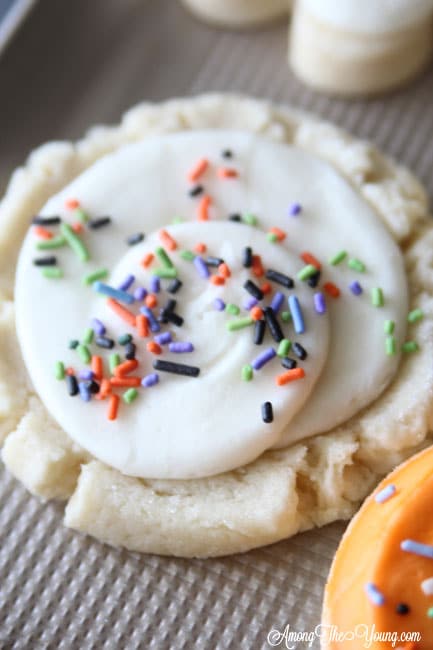 What do you think? Do you agree with our choice of the best sugar cookie in Utah? Did we taste your favorite cookie?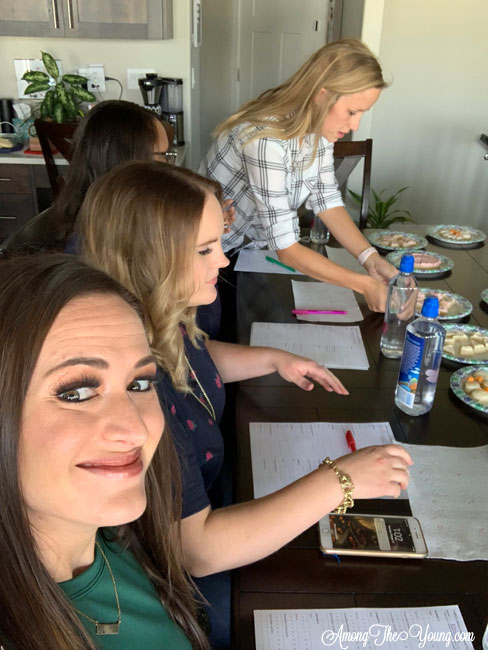 I think, overall, I agree with the results. I was annoyed there were so many ties. I wish I had rated a few things one point higher or lower so there was more of a definite number for each cookie, but oh well! I was surprised by a few, but for the most part I was pleased to finally get to the bottom of the mystery .
Who has the best sugar cookie in Utah? Answer: found!
What about you? What is your favorite place to satisfy your sugar cookie cravings? Let me know in a comment below!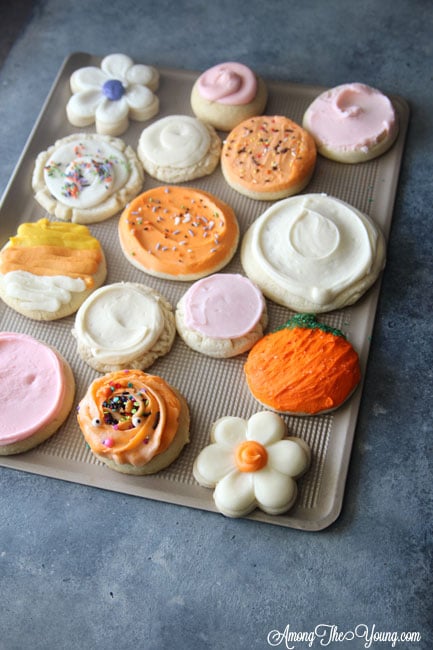 If you want to watch the live Facebook event of us tasting/spitting out/loving on all these cookies HERE!