Please tell me you've been into Blickenstaffs before? It's a delight – no matter what age you are, there's something for everyone. I LOVE going into Blickenstaffs because it's a place that T can actually run around and I can let her roam free (which doesn't happen often – yeah, I'm THAT mom!).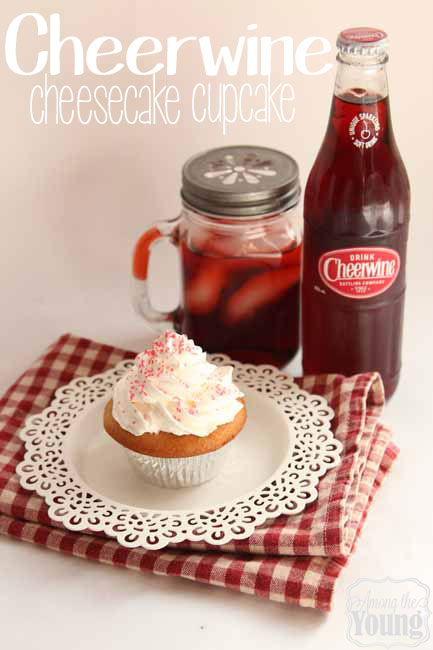 I was drawn to the sodas because I heard they had Butterbeer (from Harry Potter) and was dying to try it. I grabbed a bottle of that and saw some other things that caught my eye as well – one of them was Cheerwine. YUM. A delicious blend of cherry and carbonation? Insta win. Thank you Blickenstaffs for being so radical and supplying such delicious beverages.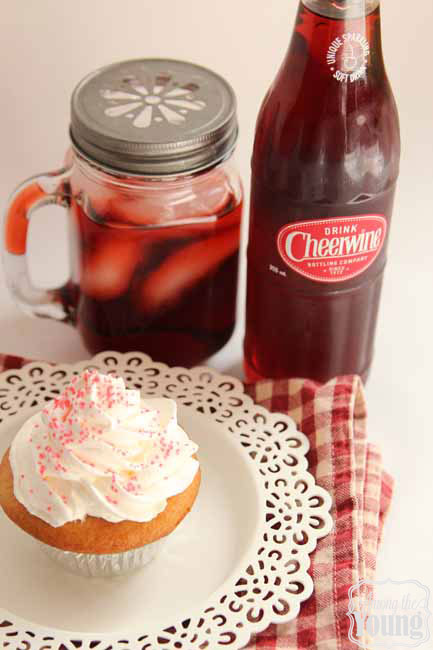 I started to wonder what I could create with this soda and I kept coming back to cupcakes. I'd found a glorious recipe in one of my
cupcake books
, but I wasn't satisfied. So the Cheerwine sat in my fridge waiting to be used…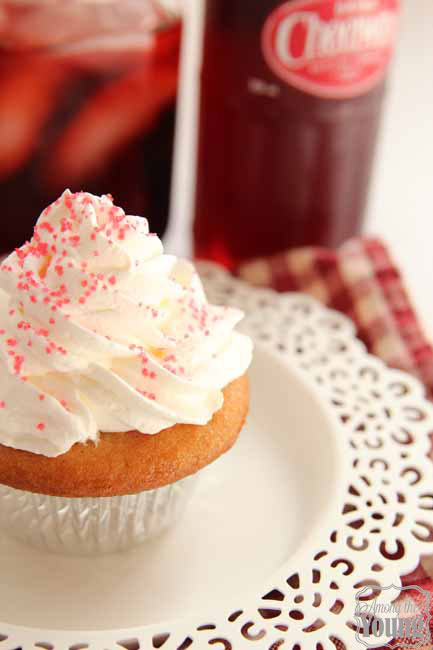 Flash forward a few weeks and I'd randomly made a cheesecake with my new blender (thanks mom and happy birthday to me!). Super strange, right? Cheesecake from a blender? Guys, I'm so in love. So I had this entire cheesecake sitting around and I'd seen those pictures on Pinterest where you drop a spoonful of cheesecake into a cupcake to make a glorious filling. Then I remembered the Cheerwine. BAM! There it was my friends.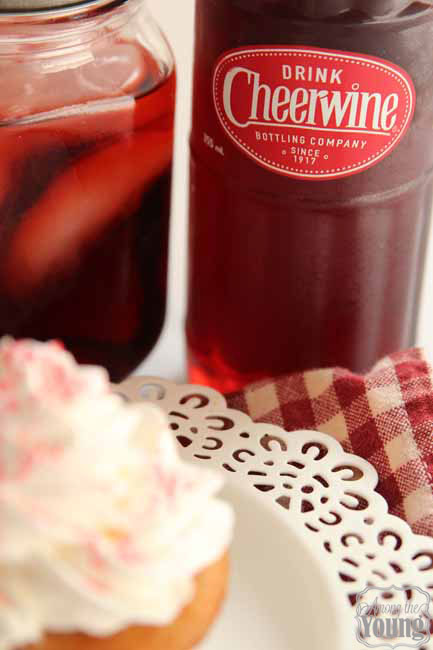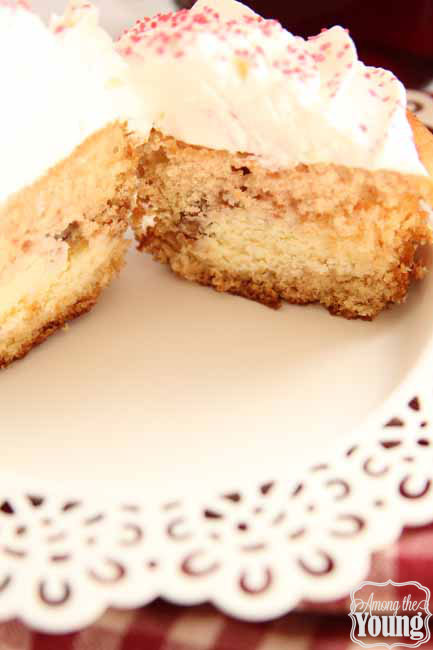 Cheesecake: Recipe found on
Blendtech's website
or you could use a store bought one. Either way!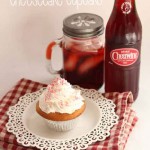 Print Recipe
Blickenstaffs Cheerwine Cheesecake Cupcake
Ingredients
Cheesecake:
6

graham crackers

1

⁄2 c. walnuts

1 1

⁄8 c. sugar

2

TB

butter

1

TB

water

4

large eggs

1

tsp

vanilla extract

4

8 oz pkgs cream cheese
Cupcakes:
2

c.

flour

3/4

c.

sugar

1

tsp

baking powder

1/2

tsp

baking soda

1/2

tsp

salt

1/3

c.

butter

softened

1

c.

Cheerwine

2

eggs
Instructions
Cheesecake Crust:
Preheat oven to 325°F.

Add graham crackers and walnuts and secure lid.

Press "Pulse" 16–20 times or until crackers and walnuts are ground to fine crumbs.

Remove lid and stir.

Add 1/8 cup sugar, butter, and water.

Secure lid and pulse 3–5 times.

Press crust onto bottom of 9" springform pan.
Cheesecake:
Add eggs, vanilla, cream cheese, and remaining 1 c. sugar to clean jar.

Secure lid and select "Batters."

Pour mixture over crust.

Bake for 55 minutes or until center is almost set.

Cool; loosen cake from rim of pan.

Refrigerate for 4 hours before serving.
Cupcakes:
Heat oven to 350.

In medium bowl, mix all ingredients together with an electric mixer on low/medium speed until combined.

Cover the bottom of the cupcake liner with batter.

Use an ice cream scoop and plop some cheesecake in the middle.

Cover with more cupcake batter.

Bake for 20 - 25 minutes until cupcakes look golden brown.

Do not over-bake!

Frost with Pasty Pride and sprinkles.
This treat is fabulous, but it wouldn't be possible without the fabulous Blickenstaffs. Their selection of vintage sodas has me coming back for more and more. YUM!