I've always loved marshamallows. Kind of gross, I know, but I can NOT deny my love for a delicious mallow. Then my mom made these beauties: caramel covered mallows and I about died and went to heaven. Can we talk about this for a second? Delicious marshmallow, dipped in caramel, then covered in rice krispy treat cereal.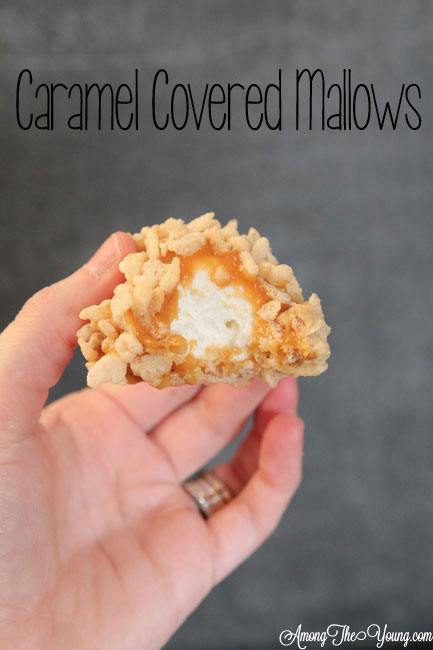 As a child, my brain could not even appreciate the awesome amount of flavors that I was shoving in my mouth. As an adult, I now know better. These caramel covered mallows have the best combination of texture (Rice Krispy cereal), sweet (caramel), and chewy (mallow). (I'd be curious to add a pinch of sea salt into the caramel to make it a little sweet and salty combo. YUM!)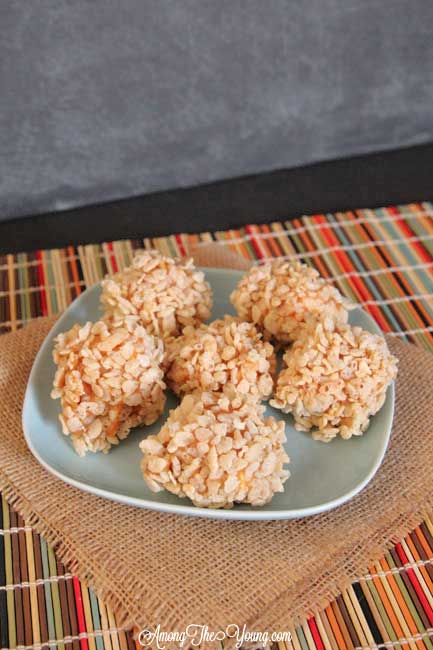 These caramel covered mallows are the perfect dessert, and the best part? They are SO dang easy. Almost fool proof easy. No lies. As I was asking my mom for the recipe she said, "I have never written down a recipe. I just throw stuff in – it's really not hard at all!" That, my friends, is my kind of dessert.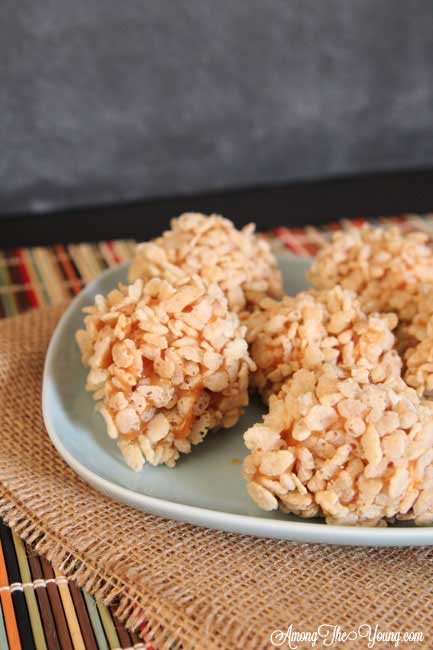 That being said, while it is EASY, it does take a little bit of time. Since you're slowly melting the caramels in a double boiler (and stirring every 10-15 minutes) it can take anywhere from 30 minutes to an hour. Just give yourself the time, but girl! Set a timer and walk away. You can thank me later. YUM!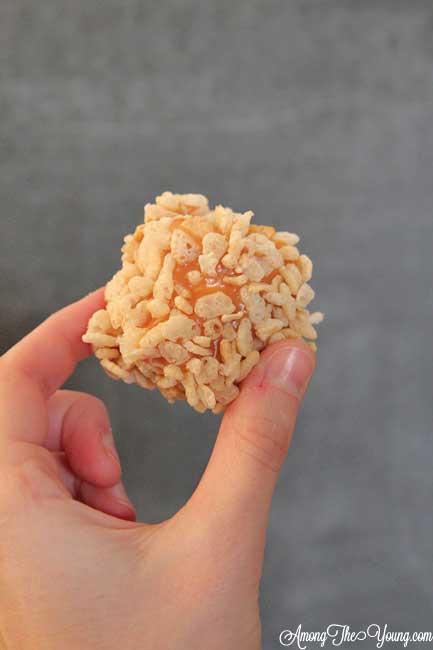 Plus, babes, the possibilities for this dessert are endless. Flavored marshmallows? Go for it. Sprinkles instead of cereal? Why the heck not? Seriously – the sky is the limit and I have just barely scratched the surface with these babies!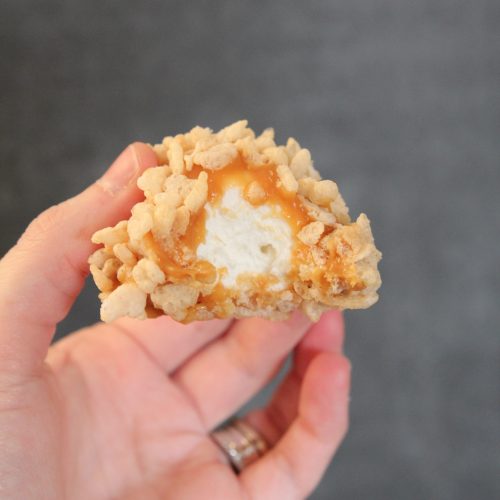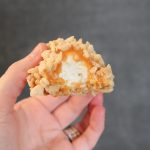 Caramel Covered Mallows
A marshmall
Servings
:
25
+ marshmallows
Ingredients
1

lb bag

caramel

1/2

c.

butter

14

oz

sweetened condensed milk

Rice Krispy cereal

Large bag of Marshamallows
Instructions
Unwrap all the caramels

In a double boiler add caramels, milk, and butter.

Cook on low for 30-60 minutes (until caramel is melted)

, Stir every 10-15 minutes

Pour Rice cereal in a bowl

Fork marshmallows

Dip in caramel

Roll in Rice Krispy cereal

Place on a cookie sheet with wax paper

Enjoy hot or cold
What do you think? Would you love these caramel covered mallows, or would you pass? I hope you would trust me enough to at least try one….one time!