*This post may contain affiliate links to support my cookie-eating habits*
Guys. Homemade caramel is SO my thing. Yes, yes – there are easier caramel options out there. (Like this one from my Caramel Covered Mallows). But there's something about a real, legit caramel that can't be faked. No packaged caramels will do!

Again – homemade caramel, to me, means the holidays. Sure, this can start as early as Halloween, but I have vivid memories of my mom making this at Christmas – time. She'd use these cute plastic trees as containers – super cute. She wasn't the best of planners, but she loved the share her delicious caramel with the neighbors. And always at the last minute. Like CHRISTMAS EVE last minute. Bless her heart. She'd load us up in the car, force us to wear green foam reindeer ears or Santa hats and have us "run to the doors" as her little "helpers." She reasoned that it was "faster" this way because she wouldn't have to talk to everyone – thus…faster. But as a kid? Nothing seems fast and this was basically torture. Ask my siblings. They'll agree.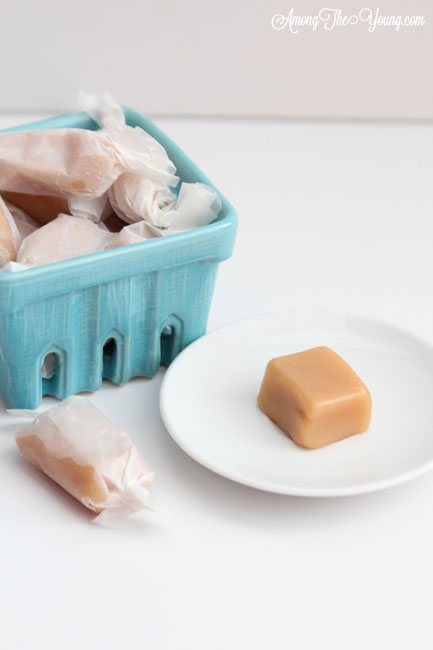 However, the homemade caramel itself is to die for. All of our neighbors and extended family would look forward to the cute little trees stuffed with homemade goodness.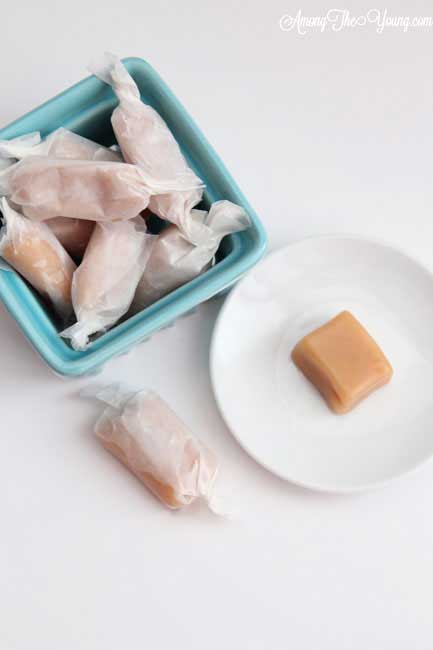 My grandparents also love to make this homemade caramel and it's always sitting out (wrapped in individual little rolls) and ready for eating. There's something more welcoming then caramel – it's warm, chewy, buttery, and delicious. My mouth is literally watering right now.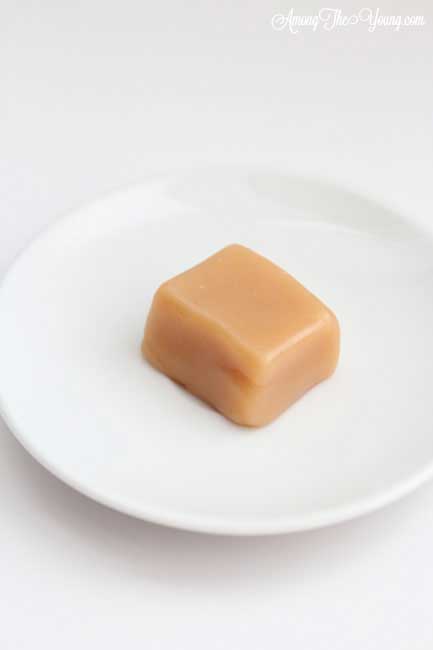 This caramel was so ingrained in my childhood that I'd never even thought to make it when it wasn't the holidays. Guys – I'm not kidding right now. Caramel = Christmas. Period. Goodness Kaylynn. *Face palm*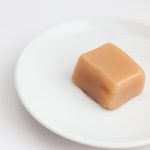 The Best Homemade Caramel Recipe
Ingredients
2

c.

sugar

2

c.

cream

1

c.

butter

1 3/4

c.

corn syrup

1

TB

vanilla
Instructions
Combine all ingredients in a large pot.

Bring the contents to 232 degrees.

Pour into a 9x9 pan.

Wait until cooled, cut into squares/rectangles and enjoy!