It's safe to say I came out of the womb loving this cinnamon sour cream cake. Legit.

My grandma used to make this for my dad when he was a little boy. When he got married, my mom perfected it. I say "perfected" loosely because, it can be a little bit of a fickle cake. Fickle as in …. it refuses to come out of the bundt pan. But no matter what – pretty or ugly, this cake is divine.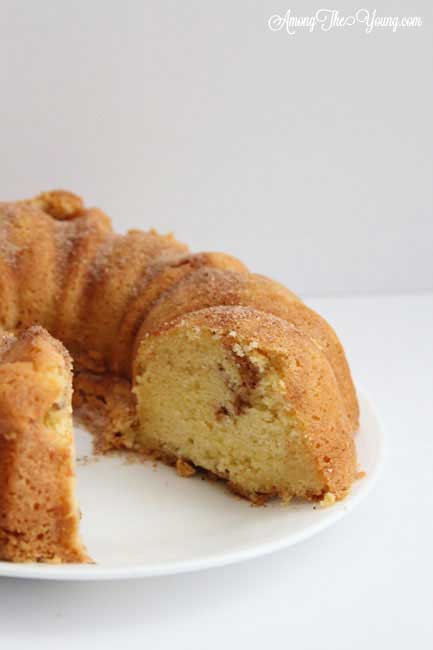 Put simply, it's basically a pound cake. But not just ANY pound cake. It's layered with little swirls of cinnamon, sugar, and walnuts. The bundt pan gives the outside a slightly crunchy texture, but the inside stays soft and moist. My favorite part is the extra cinnamon and sugar on the bottom of the cake. I mean seriously though. It's too yum.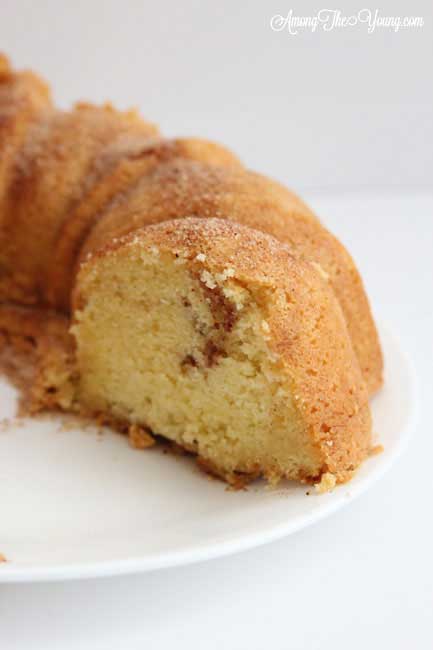 We've made this cinnamon sour cream cake in many different pans (angel food, bundt, loaf) and the best option, BY FAR, is the bundt cake. It looks the prettiest, the texture is perfect, and it's just classic.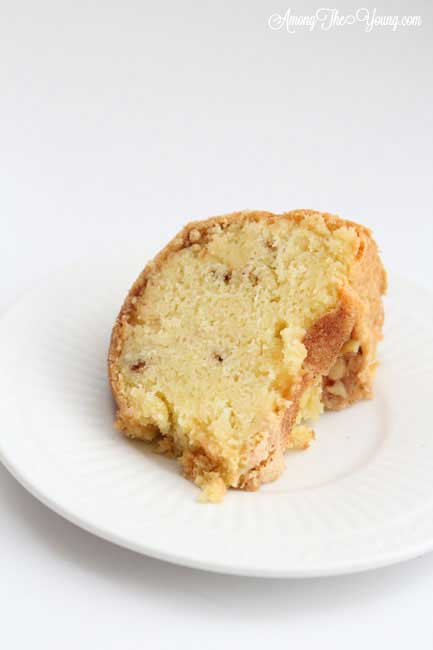 My mom makes this event for every birthday or special event. The rule of thumb is this: If it's important, the cake won't turn out (it'll fall or not come out of the pan nicely). If it's going to be given away or doesn't matter (I know that sounds rude, but you know what I mean) then it turns out perfectly. Happens EVERY SINGLE TIME. Without fail. It's pretty funny actually.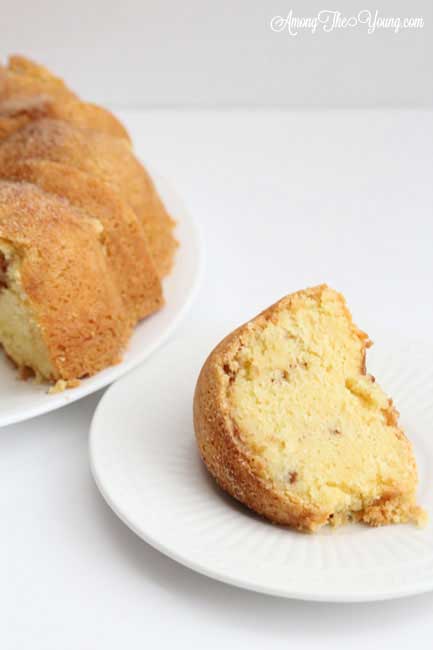 My siblings and I went through a phase when we wanted Dairy Queen cakes for our birthday parties – gross, right? But we'd always request this Cinnamon Sour Cream cake as well because a) it's tradition and b) it's TOO. DANG. YUMMY.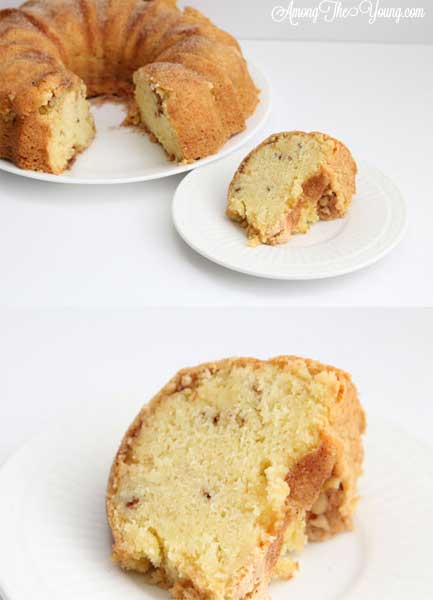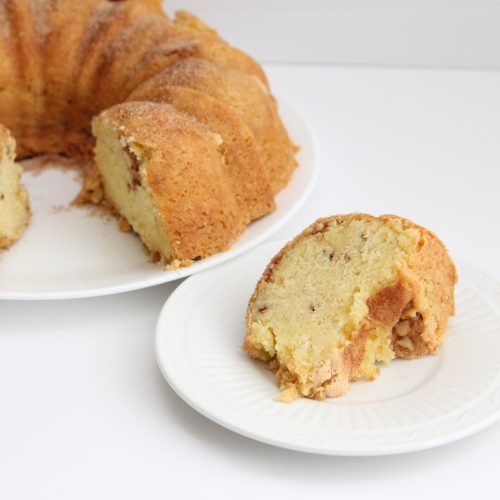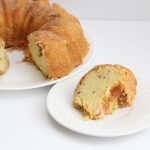 Cinnamon Sour Cream Cake
Ingredients
Cake:
1

c.

butter

3

c.

sugar

6

egg yolks

1/4

tsp

soda

3

c.

flour

1

c.

sour cream

6

egg whites

1/4

c.

sugar
Sugar Mixture
1/4

c.

sugar

1

tsp

cinnamon

1/4

c.

chopped walnuts
Instructions
Preheat oven to 300 degrees.

Grease and flour a bundt pan

Cream butter and sugar with paddle

Add egg yolks (one at a time)

Add flour and soda slowly, alternating between that and sour cream.

Beat well - it is a THICK batter.

In another bowl, beat egg whites stiff with sugar.

Fold egg whites into batter

Pour 1/2 to 2/3 of batter in the pan.

Sprinkle half of the sugar mixture in the center.

Top with remaining batter.

Sprinkle with remaining sugar mixture on top.

Bake for 85-90 min.

Cake is done with a toothpick comes out clean. (Better underbaked than over!)

Let cake sit for 10 minutes

Flip over and cool on a cooling rack