Coconut cupcakes are REALLY not my thing. Let's be honest here. I don't love the stringy texture and I'm not a huge fan of the flavor. That being said, THESE cupcakes are pretty radical. And I'll eat them – no questions asked.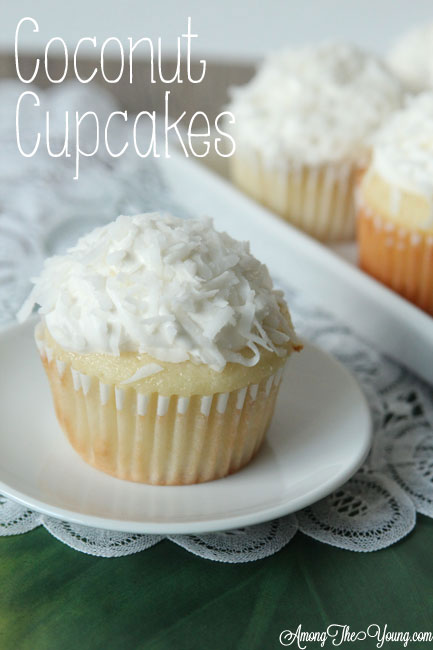 I found this recipe on HEIDI BAKES and gave it a whirl. Then, my life changed. Ok ok, enough with the drama, but I'm telling you: these cupcakes are MOIST and delicious. Again – coming from a long-time hater of coconut cupcakes, that should say something.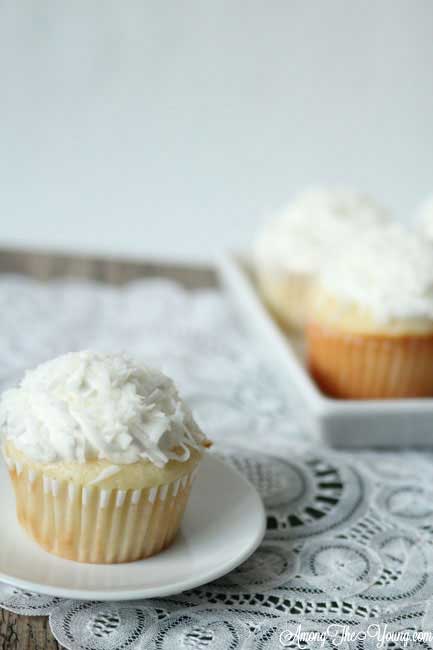 A few months ago I (haha – I say "I" … Handsome made a few too) made this dang cake/cupcake recipe THREE times within a few weeks. It was somewhat ridiculous. We had a surprise party for my mom. HAD to have a coconut cake.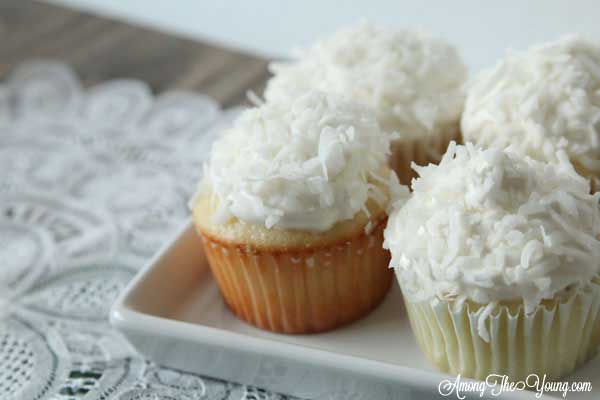 My mom's REAL birthday came and she wanted a coconut cake.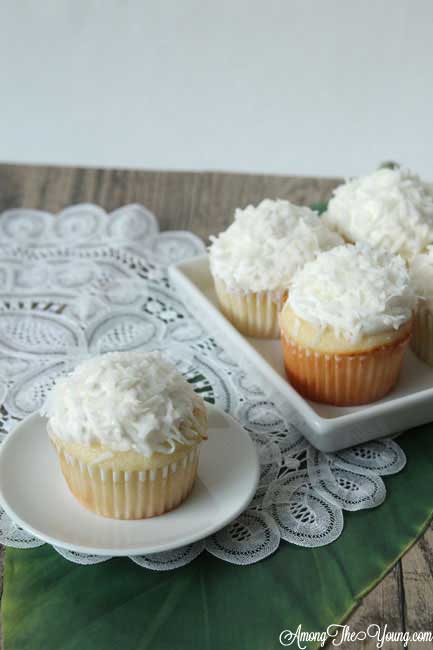 My brother's birthday came and he wanted a coconut cake.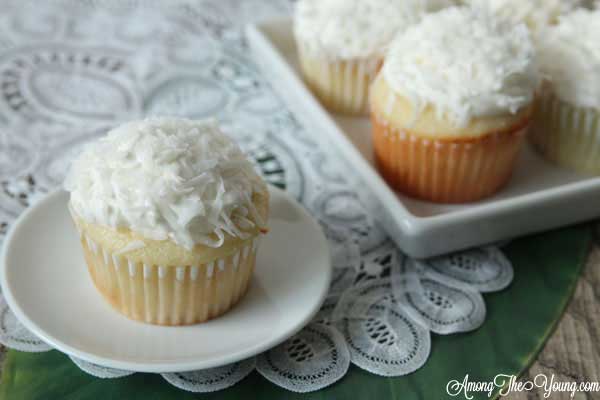 Almost positive that my mom wanted it for Mother's Day as well but I told her H no. NO WAY.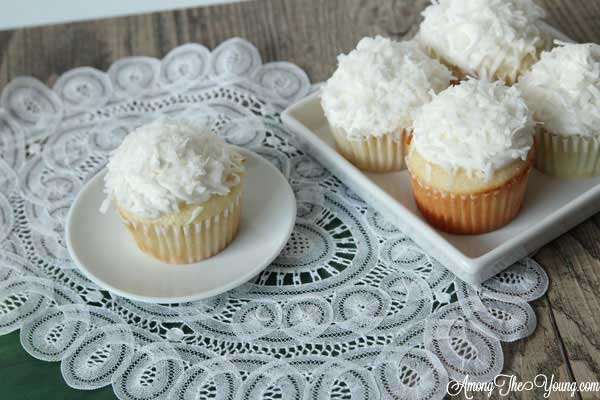 Pretty sure I played the "I'm a Mother too, so I don't have to bake anything on Mother's Day" card. Plus, I was done with this cake – and I'm pretty sure it was done with me/us.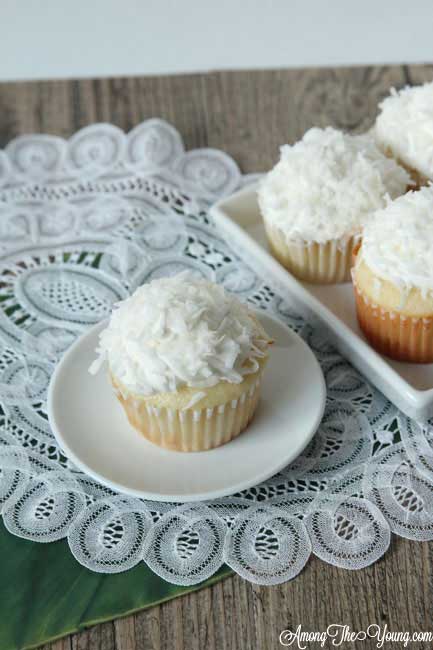 NEVERTHELESS. It is still glorious. But for awhile there, we (the cake and I) were on a break. (Classic Ross quote – love any of you that follow me and my ridiculousness!)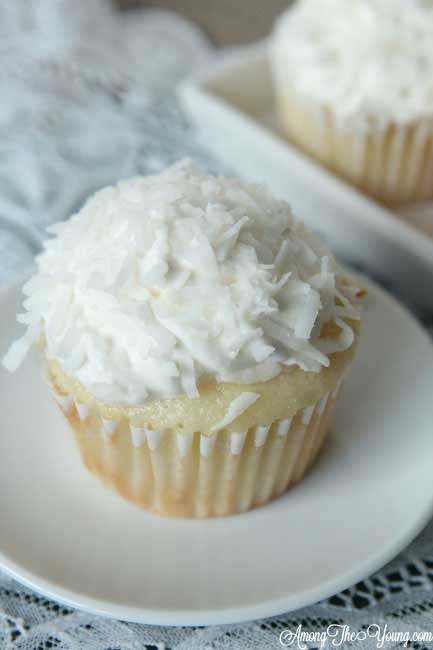 This recipe is from Heidi Bakes and she's amazing guys. I've used is HERE and it's AMAZE-BALLS!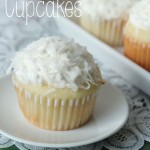 Print Recipe
Coconut Cupcakes
Ingredients
2

boxes white cake mix

2

c.

flour

2

c.

sugar

1 1/2

tsp

salt

8

egg whites

2 2/3

c.

coconut milk

4

TB

vegetable oil

2

c.

greek yogurt

2

tsp

vanilla

1

tsp

coconut extract

1-2

c.

shredded coconut

Pastry Pride

Extra coconut
Instructions
Cupcakes
Mix all dry ingredients together in a very large bowl.

Add the rest of the ingredients and beat on a low speed for 2 minutes.

Bake at 350 for 20-25 minutes.
Frosting
Whip Pastry Pride - you can't overwhip it!
Decorations
Top with extra coconut flakes