Top Utah beauty blog, Among the Young, features the best summer Lipsense® colors to wear this summer. Click now to get the list or to order!
Summer is one probably my favorite time of year – swimming, flowy dresses, no schedule, and bright colors. It should come as no surprise to you that I LOVE summer! I love pairing my bright colored outfits with a super bold and bright lip. Trust me – it simply screams summer and these summer Lipsense colors are the only way to go for lasting color!
8 Fun Summer Lipsense Colors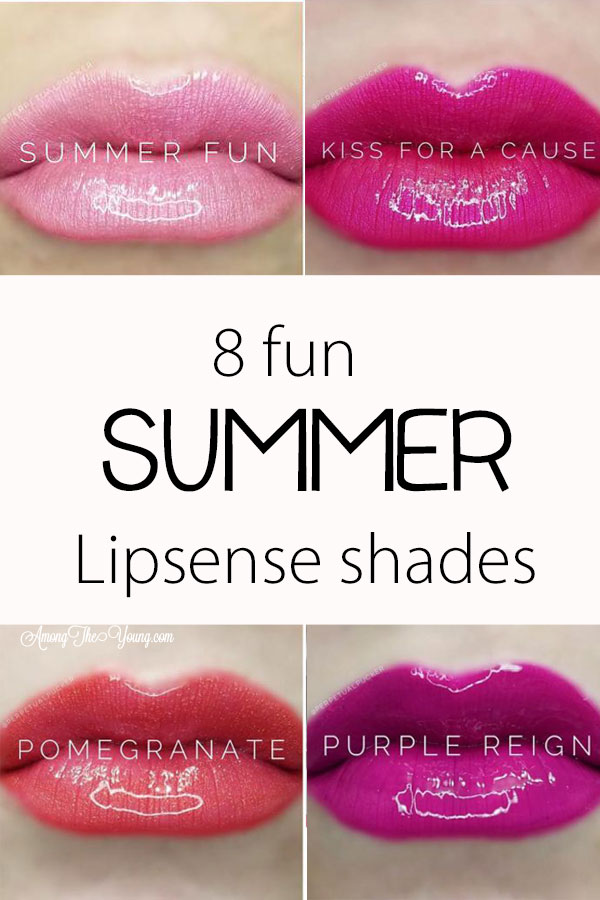 What makes Lipsense so great?
Lipsense is amazing because it STAYS PUT. Once it's on, it stays on until you remove it. It's basically magic in a tube and I'm obsessed with it. Plus, the Lipsense formula is amazing because there isn't any WAX in it (like every other chapstick and lipstick) so it leaves your lips feeling super silky smooth.
Does Lipsense work?
YES – it works! I have been using ONLY Lipsense products on my lips for YEARS now and I haven't run out of colors or new combinations yet. I love that I can put my lipstick on in the morning and it doesn't matter if I'm eating, kissing, sleeping, or wearing a mask – it's on there. The end.
Lipsense tips and tricks
There are a few tips and tricks to applying Lipsense.
1. THIN LAYERS.
Some colors are thicker than others, while some are thinner than others. The key is thin layers. It's recommended to do 3 coats for the lasting power of Lipsense to really kick in, but no one will tell if you do more or less!
2. DRINK WATER.
I know that sounds silly, but staying hydrated will helps your lips retain that stunning color and keep your lips from feeling dry and crackly.
3. GLOSS OFTEN.
The glossy gloss is your best friend.
Before you eat? Gloss.
After you eat? Gloss.
Want more gloss on? Just add more gloss. You won't regret it.
Best summer Lipsense colors:
Without further ado … here are my FAVE Summer Lipsense colors!
Fire N Ice
This is one of my favorite "every day" colors, but it can also be really bright and fun. Fire N Ice goes with everything and, depending on your outfit, can look more pink or more red. It's SUPER fun and easy to style!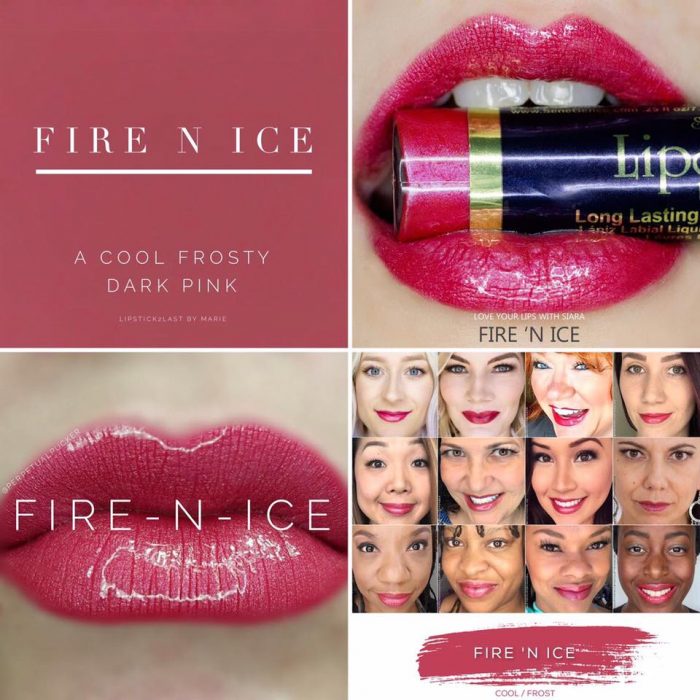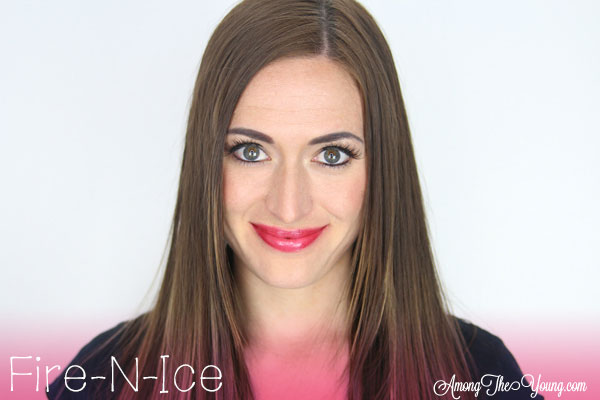 Kiss for a Cause
Kiss for a Cause is kind of a chameleon pink – there's a purple shimmer that is SO sassy. I love to pair this bright pink lipstick with Opal gloss to really amp up the purple shimmer. It is a little bit on the thinner side, so I like to add more than the recommended 3 coats to get that deep, vibrant pink.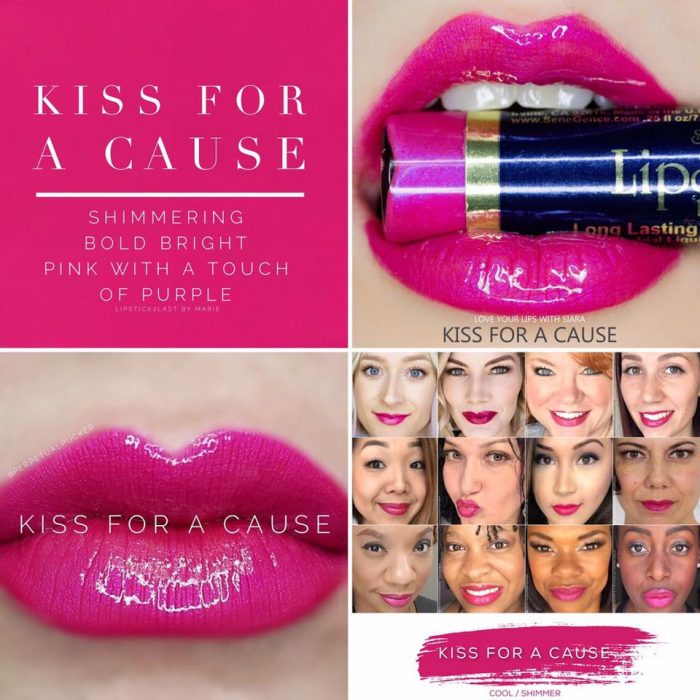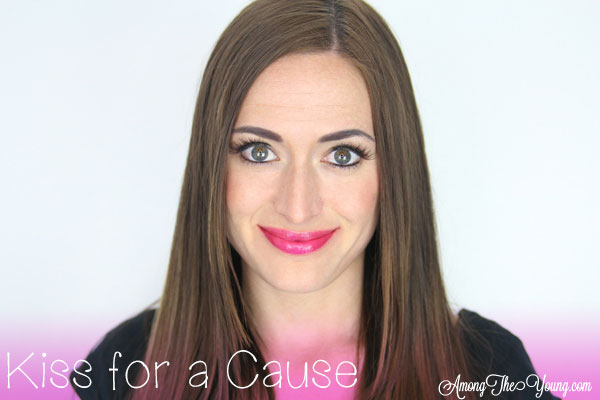 Plumeria
HOT pink and SUPER pigmented – add in a little sparkle and you've got Plumeria. I LOVE this color, but I always forget about it. This is a solid hot pink and I adore the sparkles. You can't go wrong with Plumeria!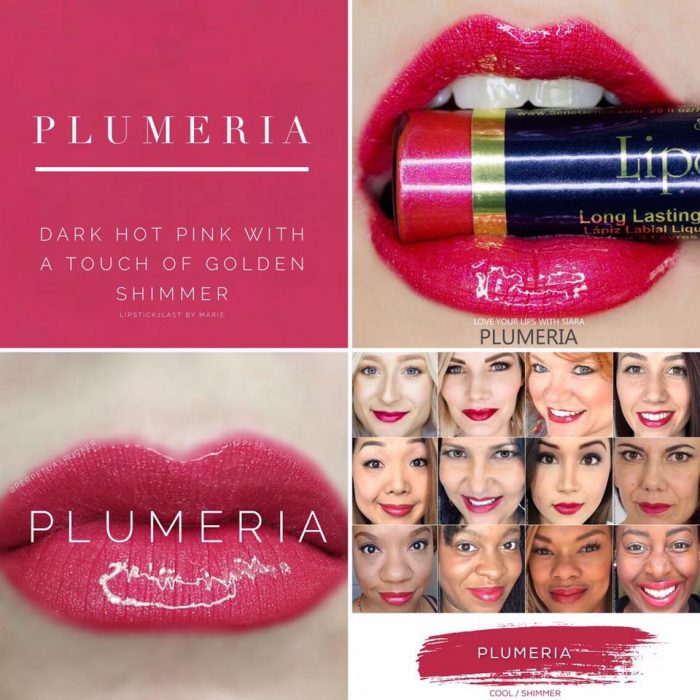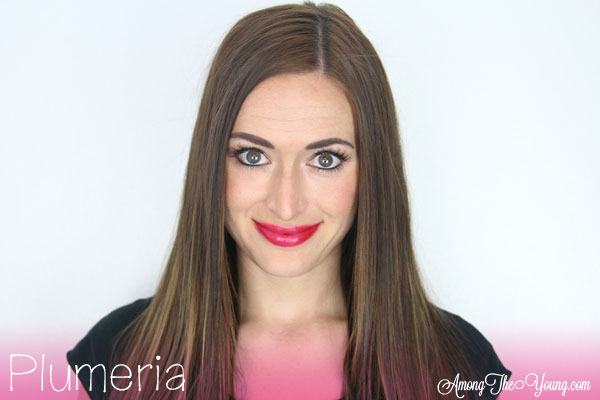 Pomegranante
When I first saw this color I thought, "EW," but after I tried it on, I was obsessed. Most people are turned off by Pomegranate because it has an "orangey" tint, but don't be scared. This color makes every complexion SHINE. Plus, it has sparkles – you can't go wrong with sparkles!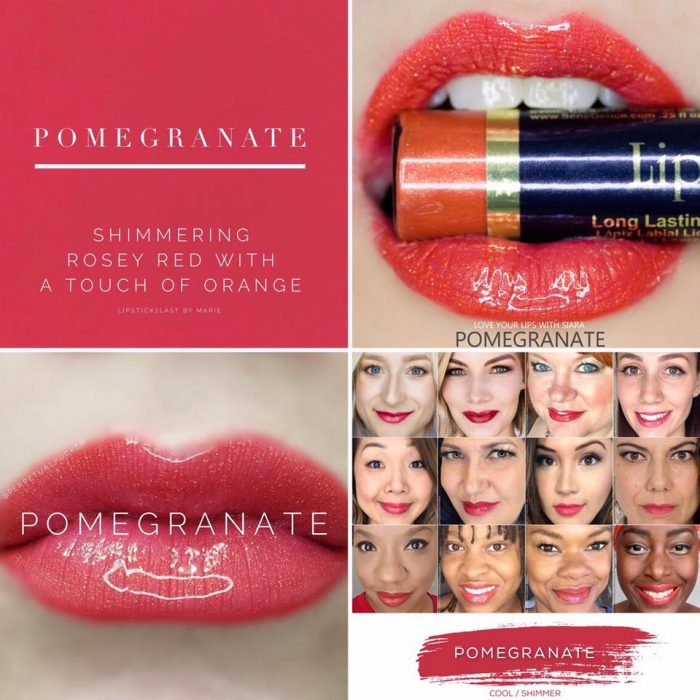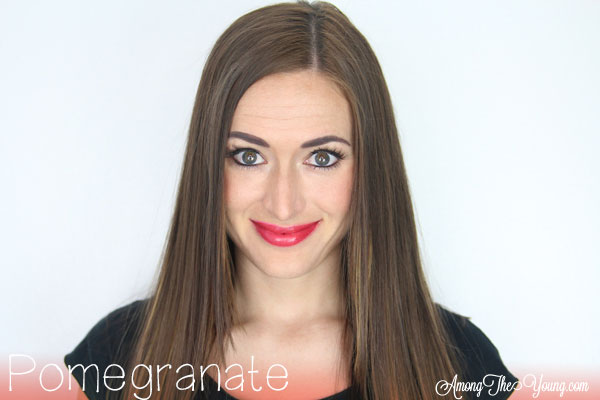 Purple Reign
Purple Reign was one of the first Lipsense colors I ever ordered, so it's one of my very favorites. I love to mix this with a hot pink or a dark purple to change up the color, but it's super bright and fun on its own.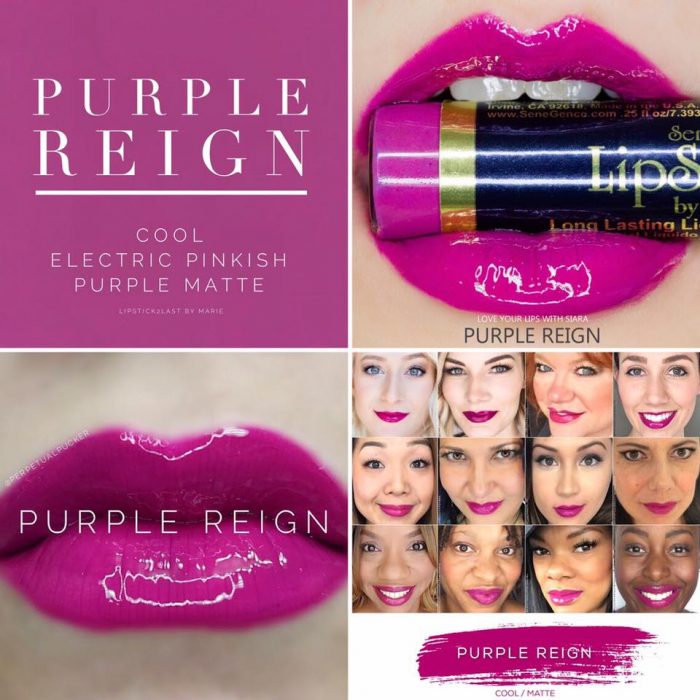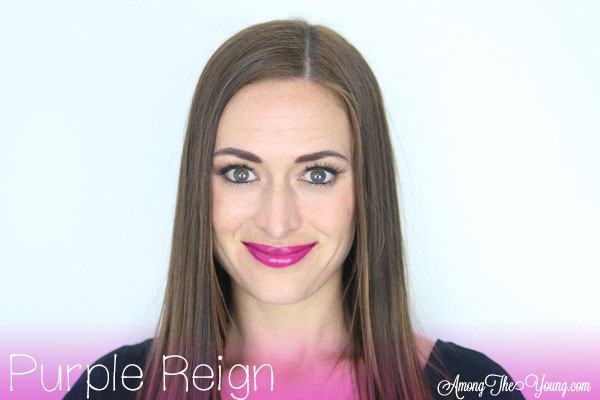 Razzberry
This was THE FIRST Lipsense color I bought and it's still one of my all-time favorites. At least the top 5, for sure! This is one of the most pigmented colors Senegence sells and the color is unmatched. I love to do a few coats of Razzberry and top it off with a few layers of Kiss for a Cause to get that deep pigment and top it off with some shimmer and purple shine.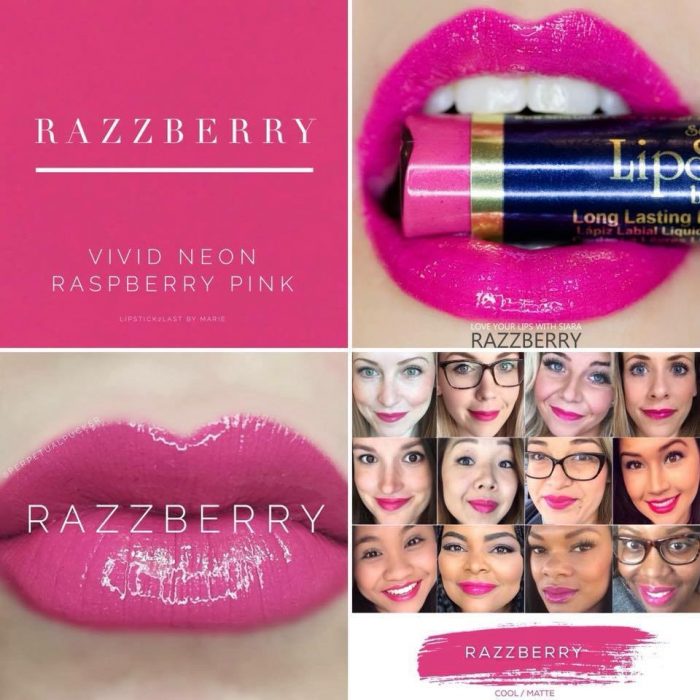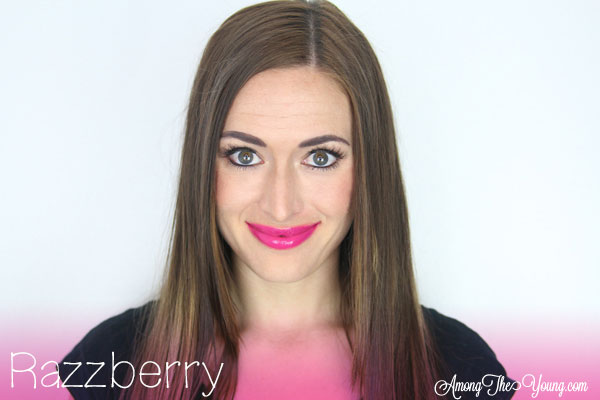 Summer Fun
I remember when Summer Fun and Summer Love came out and I thought, "How silly, these two look the same!." I ordered both and even after they arrived I thought they looked similar. Once I tried them on, I realized they were completely different.
Summer Fun is much lighter and shinier.
Summer Love is a little bit darker and not as shiny.
Both are amazing and I use each of them often!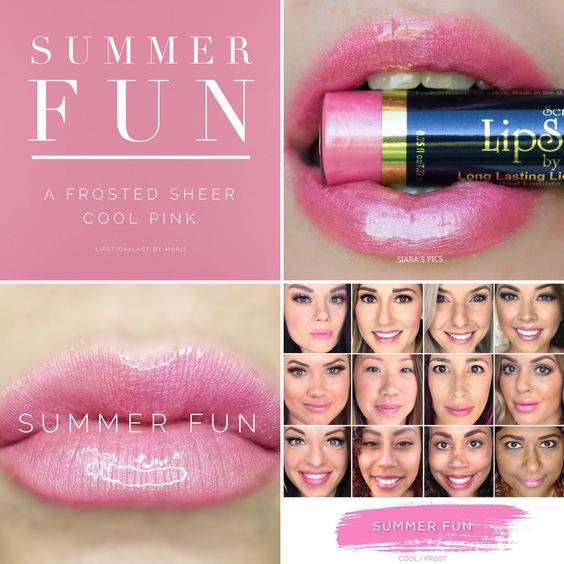 Summer Love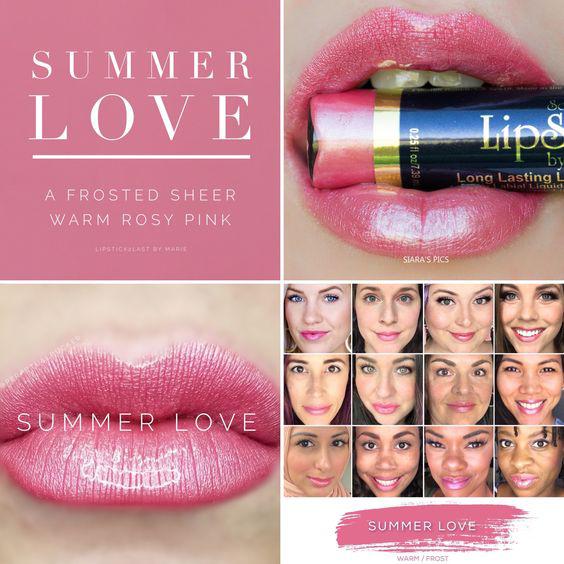 I hope you enjoyed my favorite summer Lipsense colors – which one is your favorite? You can always comment below or send me an email if you have any questions regarding Lipsense. I LOVE helping people find the perfect shade for their skin tone or match a favorite lipstick to Lipsense.
Be sure to check out my Lipsense guide to see all the colors available. You can also find my favorite shades of red (for the holidays or for everyday) right here!
Which of these summer Lipsense colors do you like the most?  Let me know in a comment below!