*This post may contain affiliate links to support my cookie / donut / all things pastry eating habits.*
Guys! I love to make iron on tee shirts! I literally cannot get enough. Plus … Mean Girls? It's one of my all time favorite movies. Go ahead and judge me. Plus, how can you not make this pose and this face when you say the quote? "You Go Glen Coco!" It's just too good.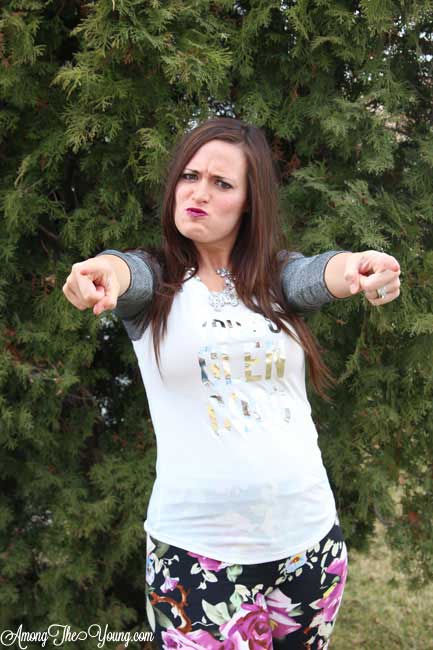 You may remember my last Mean Girls inspired iron on tee shirt. I LOVE this quote too, but I've always had a soft spot for Damien and all the ridiculous things he says. His quotes are my favorite.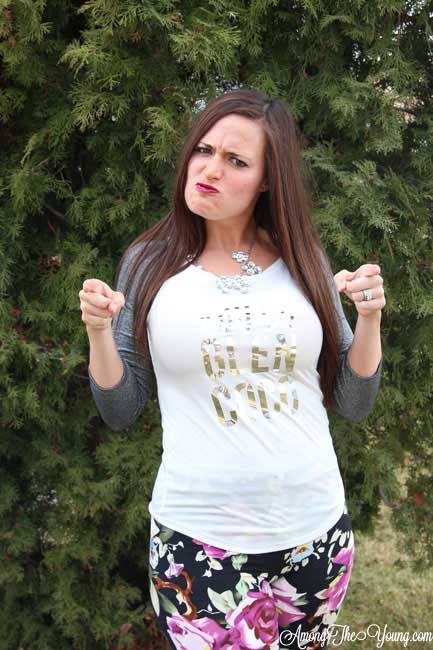 The problem remains – there are not many cute options for these shirts. Seriously – I've seen a handful of "You Go Glen Coco" shirts and they are all plain, sad, and boring. (Try Googling "You Go Glen Coco" shirts and you'll see what I mean.) That could not be. My Glen Coco shirt had to be fantastic. Obviously.
Sorry about those first two pictures – this silver metallic vinyl was SUPER tricky to photograph. It's literally like a mirror. I had to contort my body to get a decent picture and not get the photographer in the picture … it was a little awkward. (Of course, this vinyl was purchased from Expressions Vinyl – no surprise there, right?)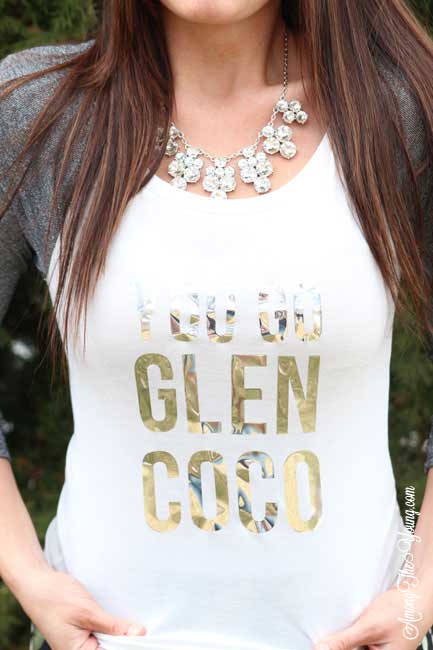 This shirt was found at American Eagle forever ago (I also bought the black one and used it for an iron on tee as well). The vinyl helps the shirt feel a little less see-through and revealing, so I'm pretty much in love with it.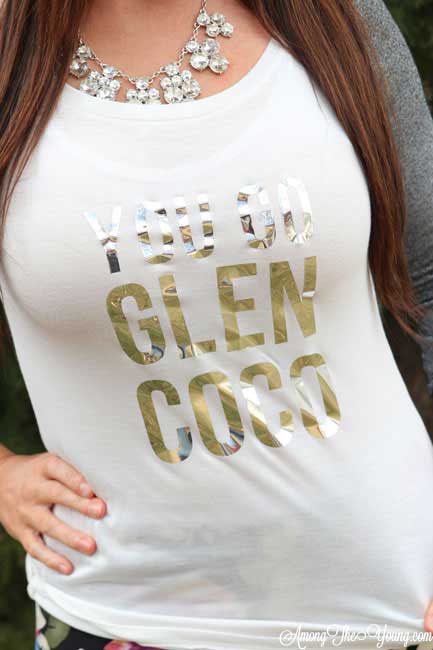 Here I am super awkwardly leaning forward so I can try to a) look skinny and b) photograph the silver metallic vinyl so it would actually show up in a picture. Needless to say (in case you haven't guessed it yet) I am SO not a clothing blogger. Can we make that point any more obvious?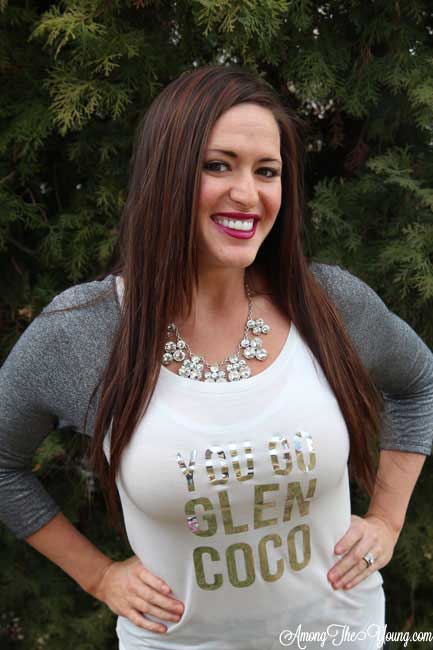 Do you have a favorite quote from Mean Girls? There really are so many to choose from!