One of my all-time favorite movies is "Mean Girls." Laugh all you want, but I love that high school over-dramatic stuff. There are so many hilarious quotes. One of my favorites? "I want my pink shirt back!" and "Danny Devito I love your work!" Pretty much anything that Damian says is just pure gold. Plus, the quote, "On Wednesdays we wear pink" is SO snotty and ridiculously over the top, it's just laughable. So obviously a "On Wednesdays we wear pink" DIY was in order.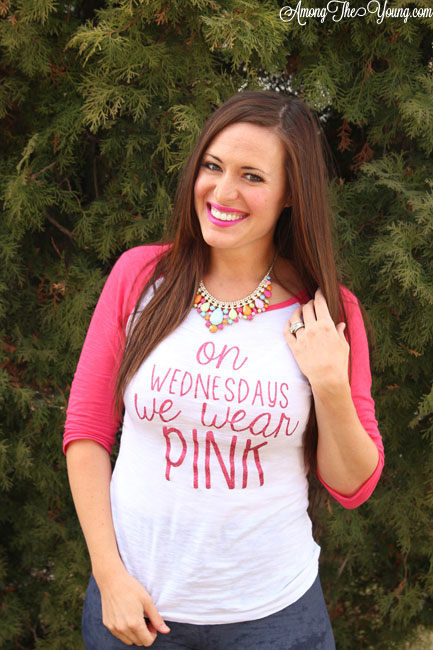 I searched far and wide for a decent shirt that would do the quote justice. Lots of places had some pretty good to ok options, but nothing did it justice. It needed to be cute, sassy, and for the love of all things holy – there needed to be some glitter.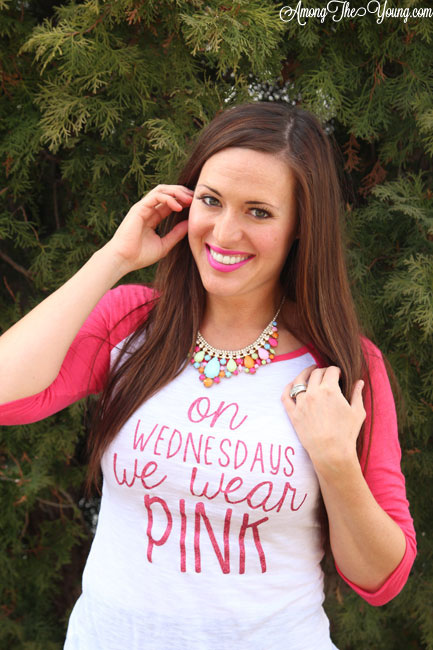 Finally I had to accept the fact that I was going to have to make a "On Wednesdays we wear pink shirt" by myself if I was EVER going to a) do the quote justice and b) have a cute shirt. Because heaven help me I do NOT need another white or black tee-shirt. GAH!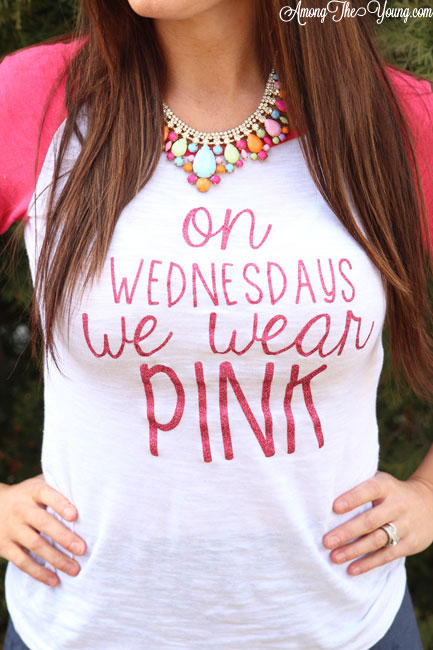 I found this shirt AND necklace for a STEAL on
Jane
and died over their cuteness. Yes, it's a tad see-through (is it called burn out?) , but with this rad quote on it, who's looking? Plus, my leggings (if you can see them) are
Agnes and Dora
. Of course.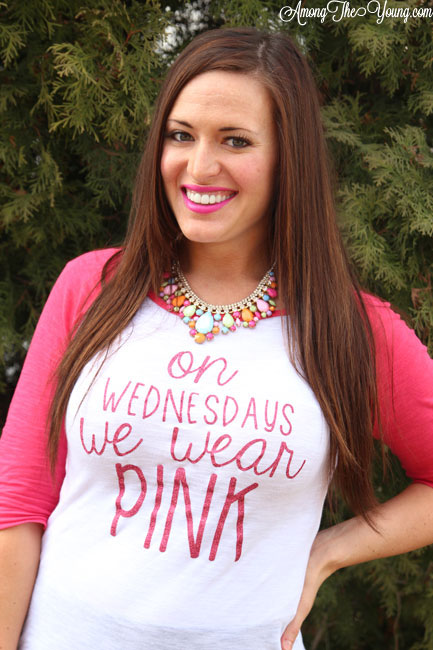 I really did try to make a good Regina George or Gretchen Wieners face – but it was too ridiculous. I couldn't do it. But I definitely have an awesome shirt to wear on Wednesday. Between this and my "Hump Day" shirt I am SET for life!!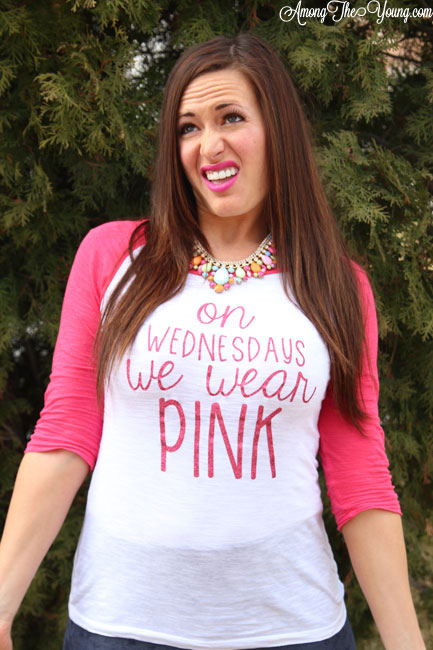 So… let me ask you two questions:
1. What's your favorite quote from Mean Girls?
and
2. On Wednesdays, do YOU wear pink??