This shop has been compensated by Collective Bias, Inc. and its advertiser. All opinions are mine alone. The following content is intended for readers who are 21 or older. #TurkeyDayTips #CollectiveBias
There's something about going to Grandma's house for the holidays – it's warm, loud, and the smell of food makes me indescribably happy. One of my favorite memories from my Grandma's house was dessert – my aunt's grandma has the BEST hot fudge sauce! It is perfect for pies, ice cream, or with a spoon! Basically, grandma's hot fudge sauce is a staple at my Thanksgiving Day meal. I'm so excited to share it with you today!!

For me, the star of any meal is dessert – Thanksgiving is no exception: Pie is KING and Marie Callender's Dessert Pie (HERE)and NEW Loaf Cakes (more info here!) are an excellent way to go because they are just like homemade! Add Grandma's hot fudge and you're SET!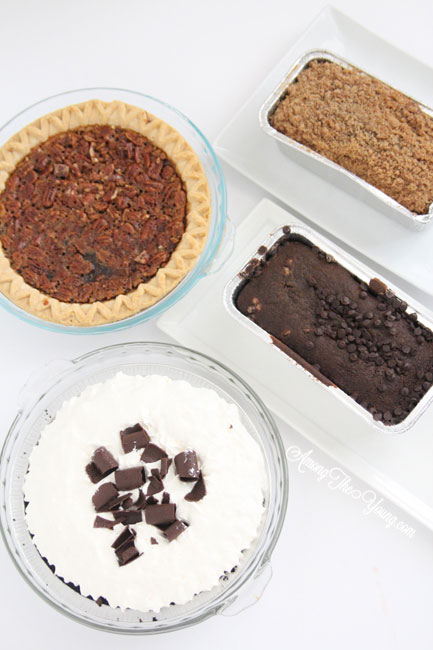 The loaf cakes are made from scratch with real ingredients and no preservatives or artificial colors – and that chocolate loaf with Grandma's hot fudge sauce on top? OH DAAAAAANG!
With so many delicious options, why not have a pie bar? We had Grandma's hot fudge, whipped cream, ice cream, and (of course) pies and loafs. YUM!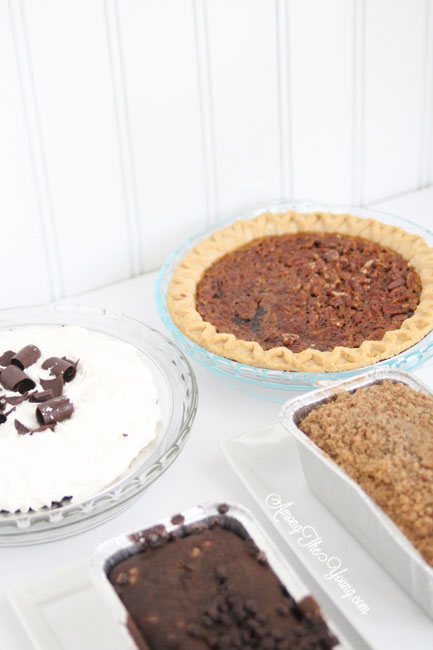 Serve your friends and family a warm, delicious dessert that's easy to make so you can give thanks for homemade taste, easy cooking, and a quick clean up.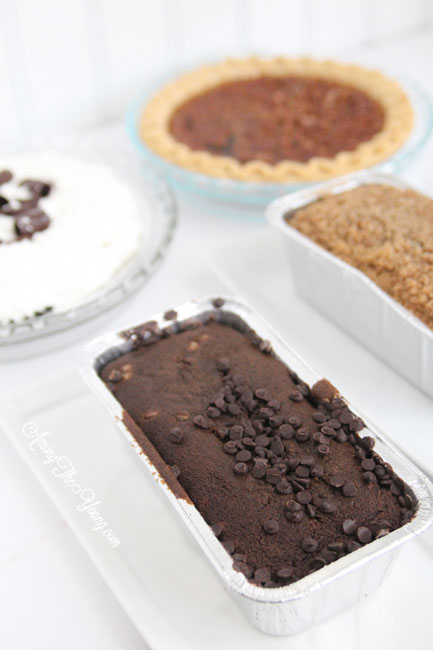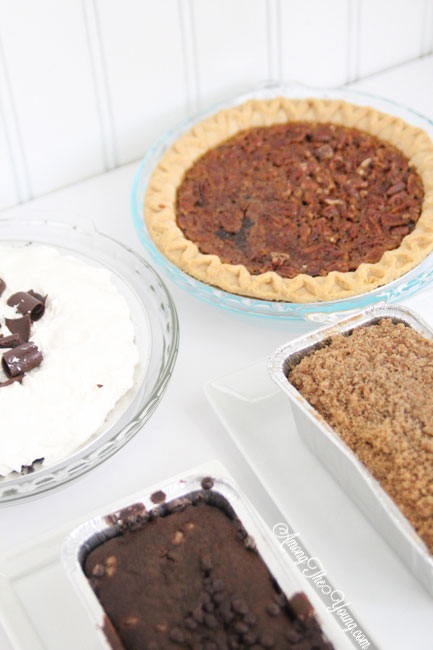 My grandma's hot fudge sauce is the PERFECT addition to these Marie Callendar's Dessert Pies and Loaf cakes. Trust me – I've tried them all. The best part about my grandma's hot fudge recipe is that it is SO easy. I always have the ingredients on hand – no need to run to the store. Boom! (Recipe at the bottom of the post)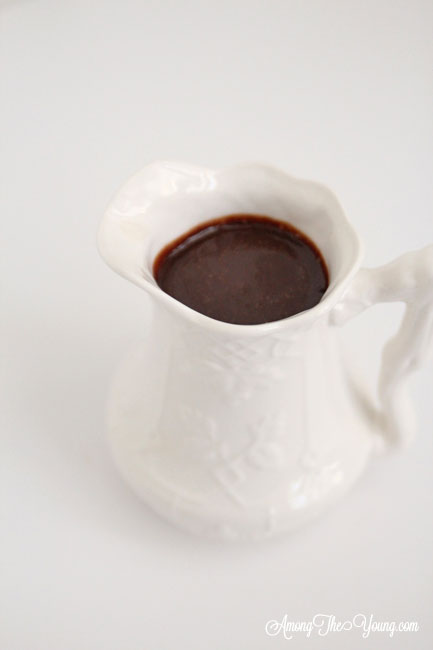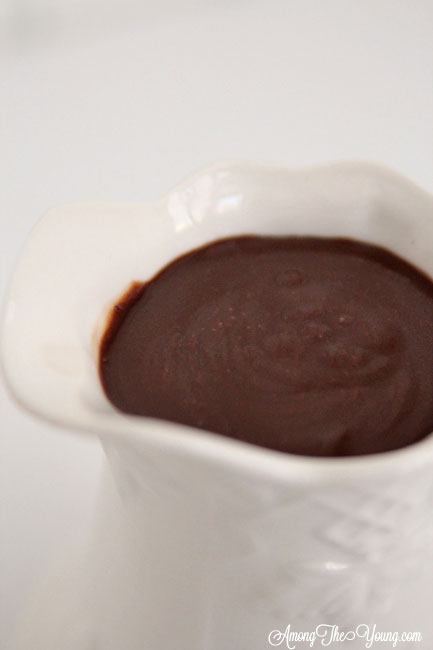 The other king of Thanksgiving HAS to be the turkey and it HAS to be cooked well.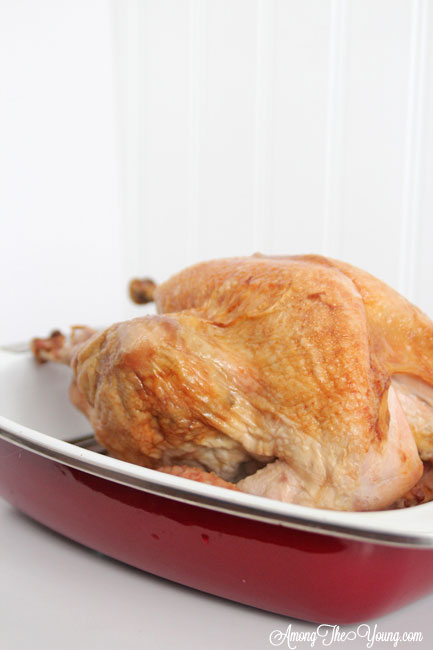 Would you believe me if I told you I'd never cooked a Butterball Whole Turkey, (more here) or any turkey for that matter? I know – I'm a foodie fraud! I chose Butterball. Butterball is the number one brand of turkey in America, they are all natural, and they are pre-brined! Yay for less work!
Also, lucky for me, every turkey comes with cooking instructions and an easy open bag (no scissors needed). Hallelujah for turkey experts! (or you could call 1-800-BUTTERBALL  (1-800-288-8372 for help – it's genius!)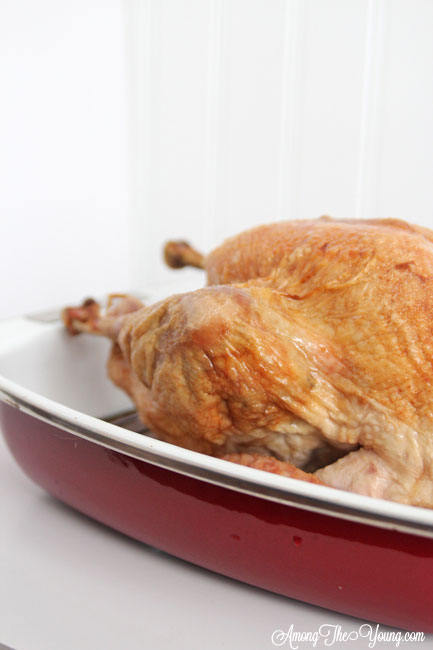 Plus, if I had needed extra help, Butterball has a team of turkey experts at the Turkey Talk-Line (1-800-BUTTERBALL) who are ready and waiting to answer all of my important cooking questions. With that being said, a turkey rookie (like myself) felt safe – I had help if I needed it!
(Want a great way to save money? Check out this Shopkick offer here!!)
I like to have wine on-hand during the holidays when friends and family come over. No, I don't drink it, but it seems like the courteous thing to do. These classic wines (see all of them here) are said to be balanced and smooth, making them ideal for food pairings and sharing.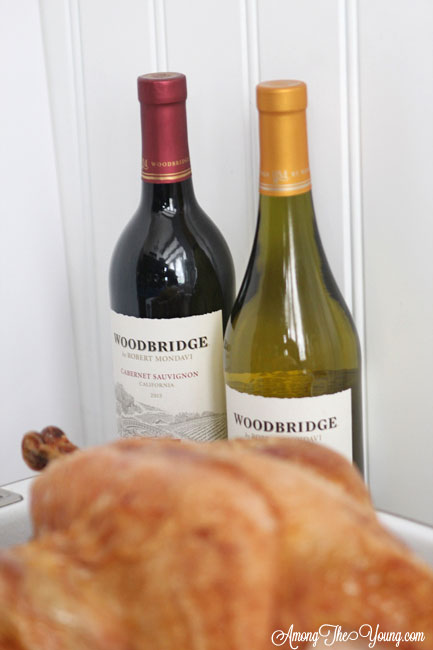 The Woodbridge (by Robert Mondavi) Red Blend offers warm, toasty aromas and flavors, including jammy blackberry, vanilla, and baking spices. It's full and rich with a long, flavorful finish and it pairs well with holiday favorites including turkey, creamy potatoes, and pumpkin pie.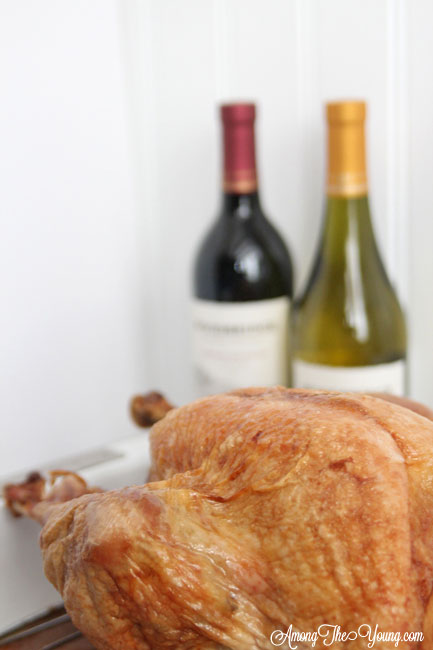 Other wines that are great for entertaining are the Woodbridge (by Robert Mondavi) Chardonnay and the Woodbridge (by Robert Mondavi) Cabernet. They've been crafted for over 30 years and are perfect for everyday or special occasions (Be sure to look at other wines here!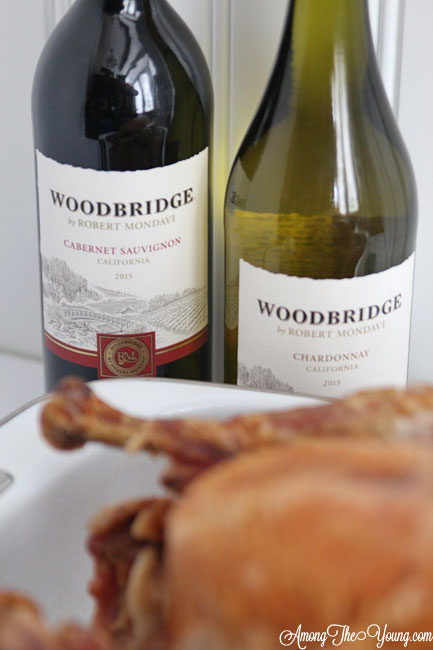 And now the part you've all been waiting for: Grandma's hot fudge sauce. Trust me – DO IT. You're welcome!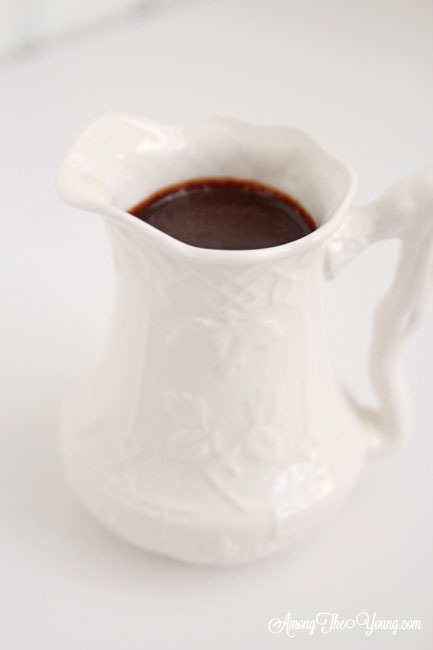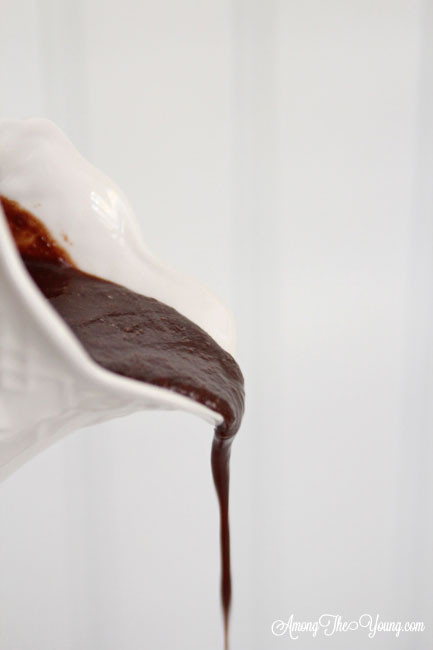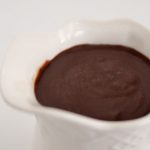 Grandma's Hot Fudge sauce
A family function isn't complete without Granny's hot fudge. It's so decadent and rich - skip the dessert and drink the sauce!
Ingredients
2

cup

sugar

5

TB

cocoa

1

12 oz can

evaporated milk

4

TB

butter

3

tsp

vanilla
Instructions
Combine sugar and cocoa in a medium saucepan.

Cook on medium heat for 3 minutes; stirring constantly.

Add evaporated milk, butter, and vanilla.

Boil and stir for 4 minutes.

Remove from heat and serve immediately.

Store any leftovers in an airtight container in the refrigerator.