The theme: Halloween.
Challenge: Accepted.
All of my blogger friends are OBSESSED with Halloween. I don't really get it. But I will admit: my Halloween decor is some of my favorite. The colors are fun and the little monsters are so dang cute. However, I was missing something. Then it came to me. A Halloween sparkle garland. YES. That'd do it!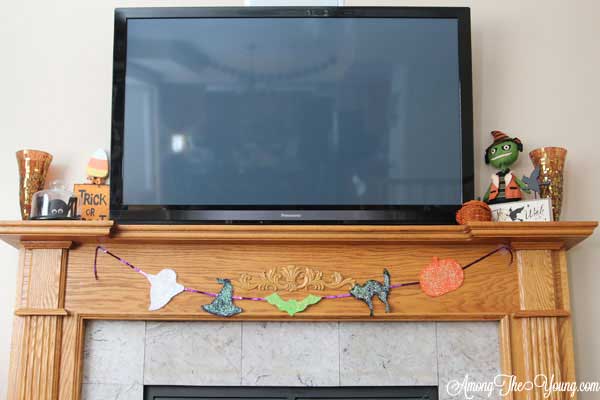 This project is made using FELT. YES YES – FELT. Get this …. the Cricut Explore…. it cuts felt. Like a boss. (Just be sure to get the right "stickiness" for your mat. Apparently there are different colors to signify different levels of stick? Bless my heart. That would've been helpful to know!)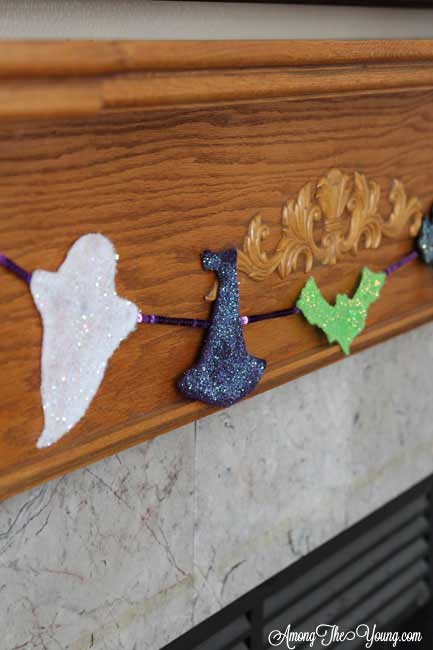 So I found some .png images on Google. Ghost. Hat. Bat. Cat. Pumpkin. SO easy. Converted them into the Cricut design software. Cut them out. EASY.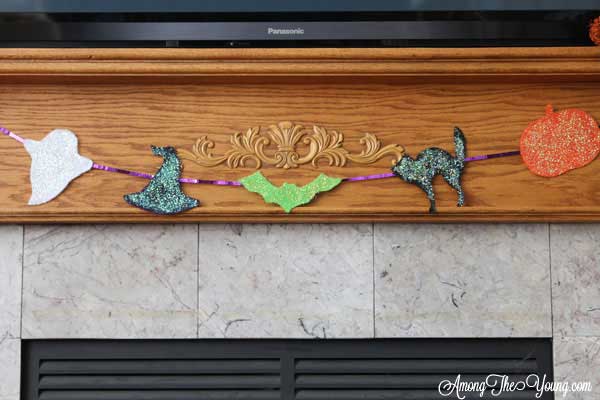 There were a few stragler spots that I (I mean my Handsome husband) had to cut through, but for the most part, I was impressed that the Cricut did SUCH a good job cutting felt to make my Halloween sparkle garland.
*One more note on the felt: There are different consistencies of felt. Call me crazy, but I'm also right. There's a stiff, starchy, thin felt that cuts REALLY WELL. Then there's a fluffier, soft felt that DOES NOT cut as well. If you're planning to Mod Podge and glitter, then I'd use the thin felt to get a nice, clean cut. Just my two cents.*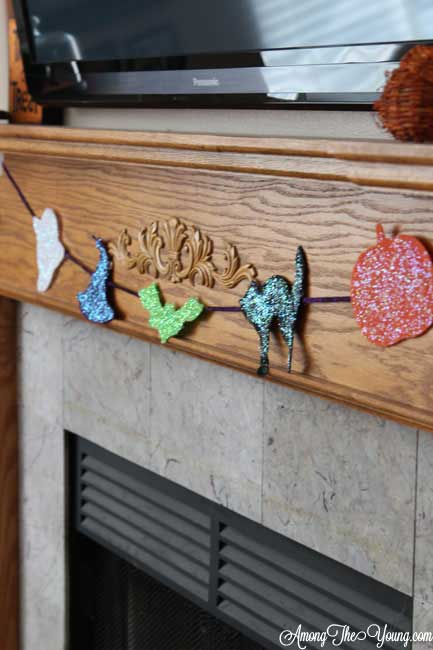 At this point, I just had these blank pieces of felt. I thought, "I wish there was something I could ADD to these to brighten them up." Lo and behold, I remembered that glitter makes everything happier. Painted some Mod Podge on, sprinkled some glitter, and waited. Not so patiently.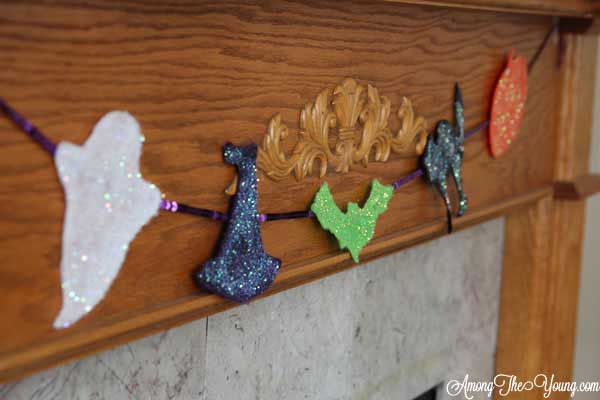 I really was pleased with the result. The Halloween sparkle garland really does finish off the look of my mantle and helps it feel more "complete."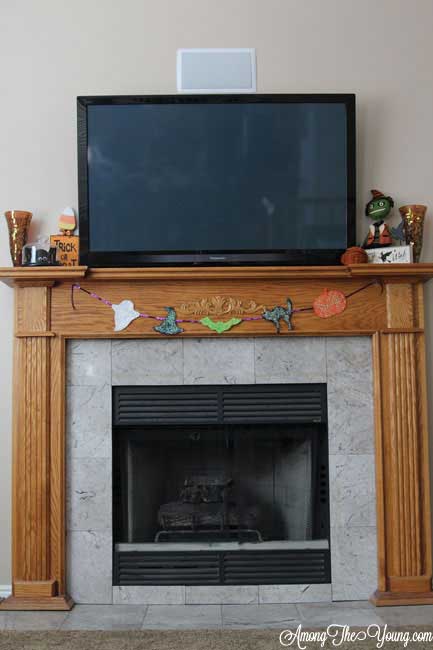 Did I miss any of your favorite Halloween shapes? I was racking my brain trying to think of more, but there were the 5 I came up with. The project could be SO easily adapted into your own too! Add more shapes! Don't add sparkles! Change up the shapes because you think mine are lame! Whatever.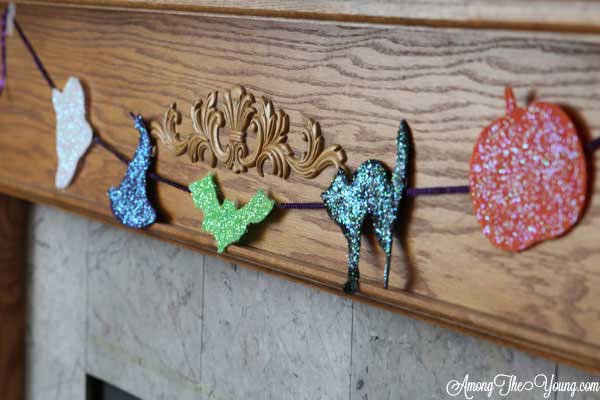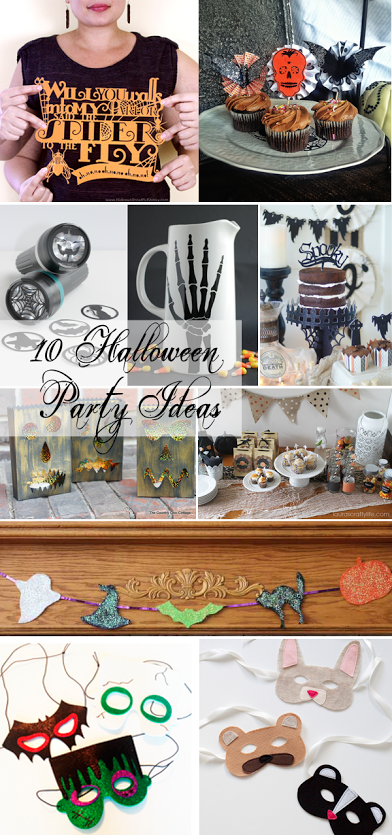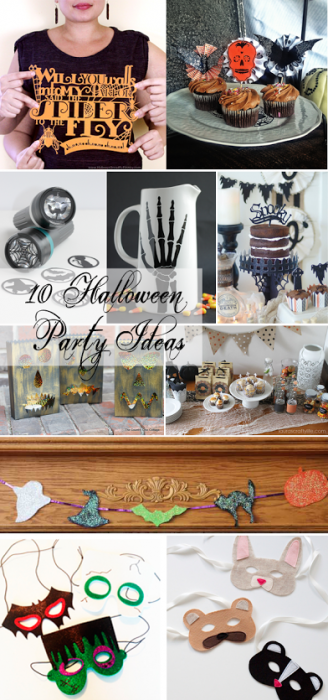 PLUS! You've gotta check out some of my Cricut team's awesomeness. How cool are these Halloween projects? Done and done.
Spooky Cake Stand & Topper, The Project Girl