This homemade horchata is literally to die for. Every time I make it, I drink almost all of it. No lies.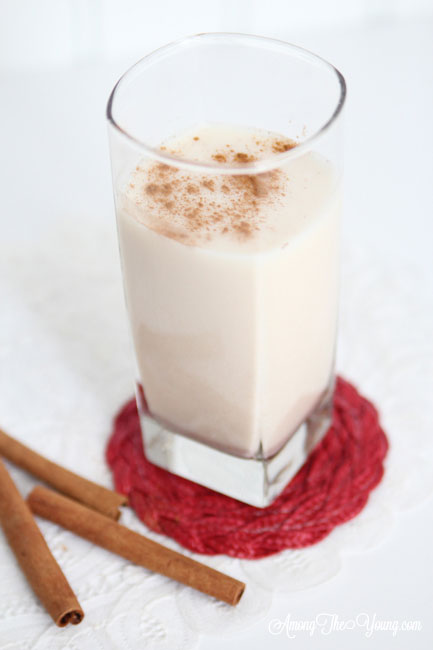 For awhile I didn't understand what Horchata was. People described it to me as a cinnamon-y milk and that always sounded super gross to me. Who wants cinnamon milk? Maybe after you've eaten your cinnamon toast crunch and drink the cinnamon milk, but why would someone want cinnamon milk? I guess it also didn't help that the only place I had ever tried Horchata was at fast food 24 hour Mexican restaurants. Delicious, but probably not super authentic.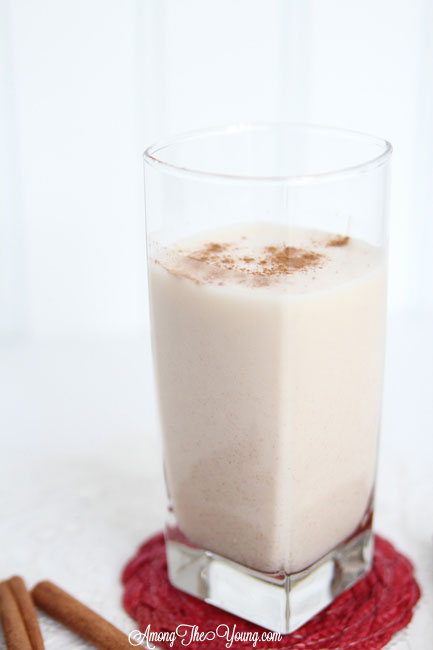 It wasn't until semi-recently that I discovered my undying love for this amazing drink. Some sweet friends stayed at our house and taught me a few secrets. Oh YES. Homemade Horchata is LEGIT. So DANG delish.
Let ME describe it to you: this tastes like melted ice cream. OH YES. Melted ice cream with an amazing, cinnamon aftertaste. Plus, with some chips and homemade salsa? Nothing hits the spot like ice cold horchata.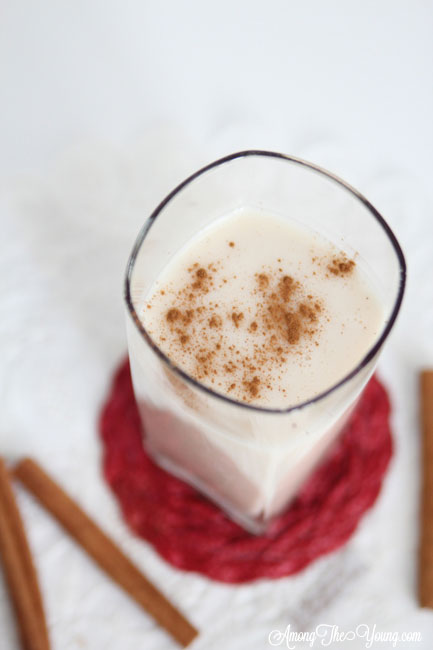 See all that cinnamon-y and rice-y yumminess collecting on the bottom? THAT is the sign of a good horchata. Obviously, you want to stir that so it's mixed in when you drink, but this drink passes the truly authentic and delicious test.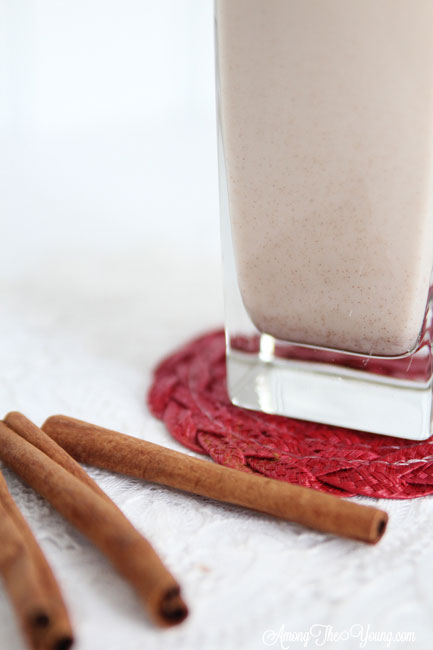 GUYS. Have you heard of Shotbox? This nifty contraption has CHANGED MY LIFE. Literally. Basically, it's a box with a light and several different backdrop options. Sounds simple, right? RIGHT.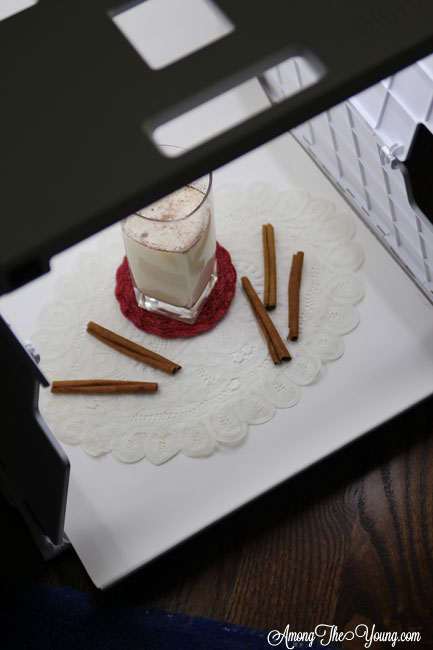 It IS simple.
I used to have to set up my own backdrop and bottom, wait for perfect light, edit my pictures on my phone and then edit again once in Instagram. NOW I can set up my ShotBox and get the perfect shot and the best light ANY TIME OF DAY.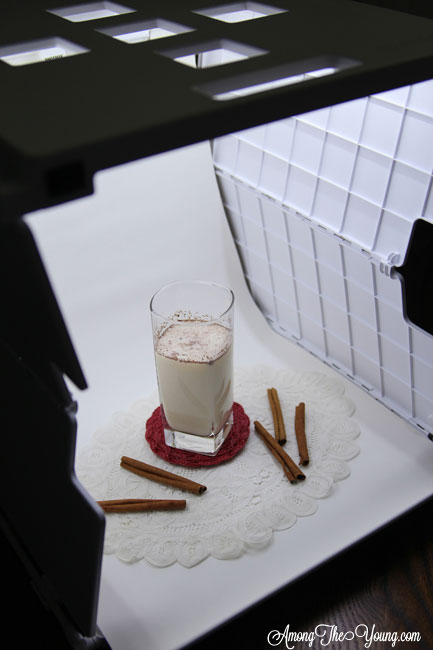 You can't really tell, but these shots were taken with ZERO natural light and ZERO editing in Photoshop (cross my heart and hope to die). They are THAT good and I am SOLD for life.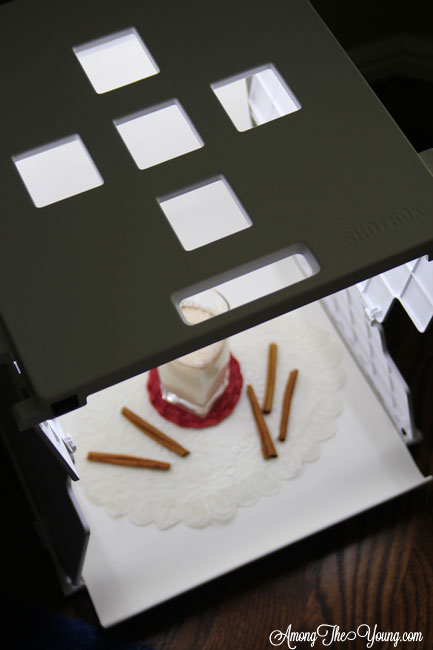 I left this picture with the little black line along the right side so you can see that it really is in my ShotBox and it REALLY IS that amazing.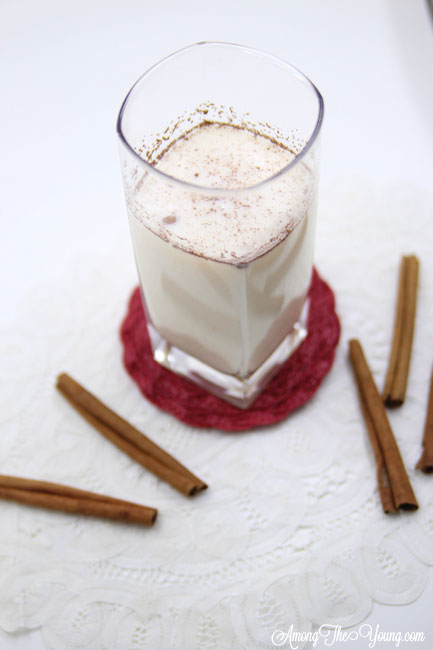 If you're a food blogger or just like pictures with a certain light, then the ShotBox is a MUST.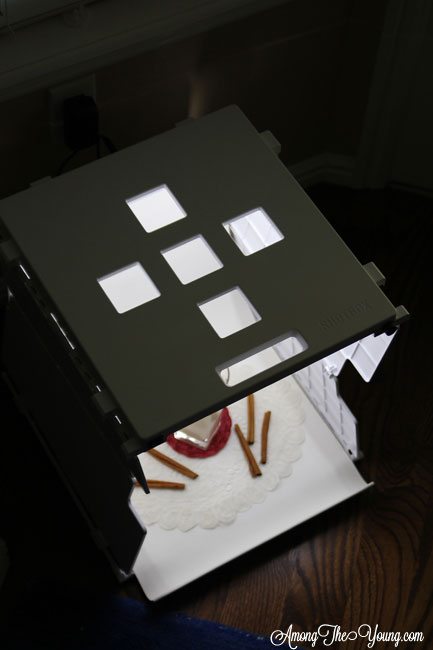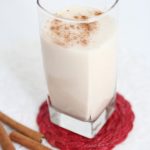 Homemade Horchata
Ingredients
1 1/2

c.

rice

washed if desired!

Water

large pot; fill halfway full

2

12 oz

cans evaporated milk

1

15 oz

can cream of coconut

2

c.

sugar

2

TB

vanilla

Cinnamon

to taste
Instructions
Cook rice.

Drain and set aside.

Fill a large pot of water half-way full of water.

Add 2 c. sugar (it should be sweet to the taste, if not - add more!)

Set aside.

In a blender, add cooked rice, evaporated milk, cream of coconut, vanilla and cinnamon.

Blend.

Put through a fine mesh strainer (it will be thick) and add to the sugar water.

Take the dregs of rice and add a cup or two of sugar water (from the large pot) back into the blender.

Blend again.

Strain.

Blend again if necessary. (I usually don't, but have at it!)

Discard extra rice (that won't go through the fine mesh strainer)

Serve cold or with ice.