We are suckers for salsa around here. One of our favorite place to go is Los Hermanos. They have the BEST chicken taquitos (or flautas – whatever you want to call them!) and their salsa is DIVINE. The perfect consistency with just the right amount of spice. The problem? I couldn't find a salsa recipe to even come close to this amount of yumminess.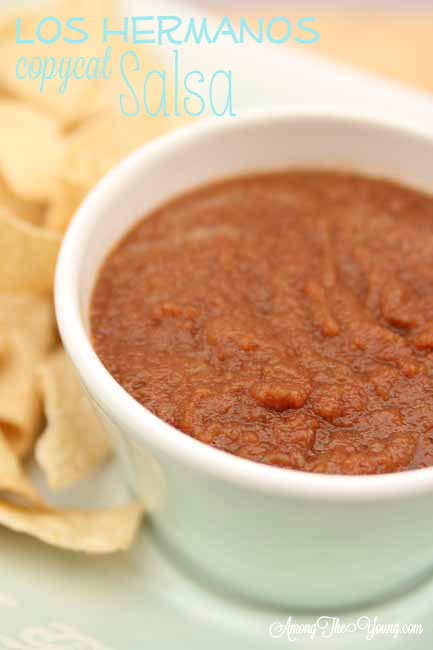 I had been scouring for the perfect salsa recipe and found it in my own backyard. Ok ok, not really in my backyard guys…someone I knew had it and it is a fam favorite. Similar to Los Hermanos in consistency and delicious in my mouth. Plus, it's T approved. You betcha – our girl loves hummus and salsa. Gotta get our veggies in somehow!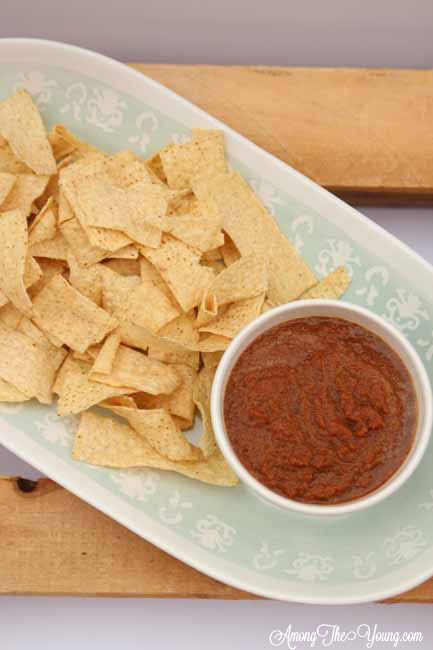 This is the perfect pair with any mexican dish and it's such a delicious (and guilt free) late night snack. Trust me, I know my stuff in this area. This salsa recipe is fabulous.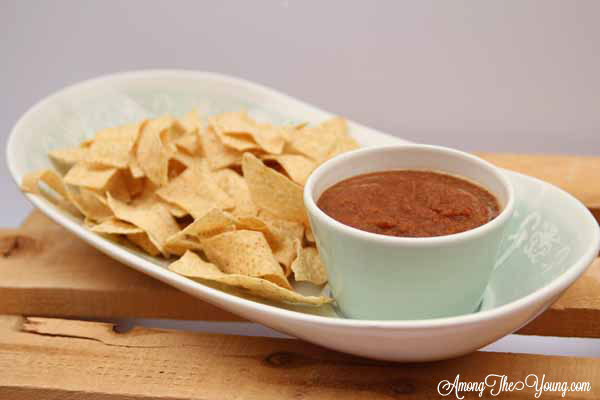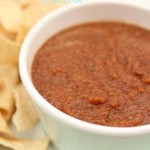 Imitation Los Hermanos Salsa Recipe
Ingredients
3

cans

28 oz diced tomatoes

1

jalapeno

1/3

bunch of cilantro

1

large anaheim chili

1

TB

vinegar

1/2

bunch

3 or 4 green onions

1

TB

salt

2

cloves

garlic
Instructions
Drain tomatoes.

Cut the load in half and do two separate "loads" in the blender.

Chill or enjoy immediately!
Sad story? Our blender broke! That means no smoothies, no Watermelon Granita, and NO SALSA! Handsome keeps saying we should get a "good" blender (aka, Vitamix, Blendtec, etc), but we're hesitant. Can we drop that kind of cash on a blender? Hmmm… let's see… should we buy a blender or put money into T's college fund? Tough call…