This is my final post featuring Krispy Kreme and, can I just say, I saved the best for last. Oh baby! Handsome and I were watching Man vs. Food and saw his Baseball special. At this stadium, they have "Baseball's Best Burger" which is a regular hamburger with a Krispy Kreme as a bun. Are you KIDDING me? A Krispy Kreme Burger? We HAD to try it out.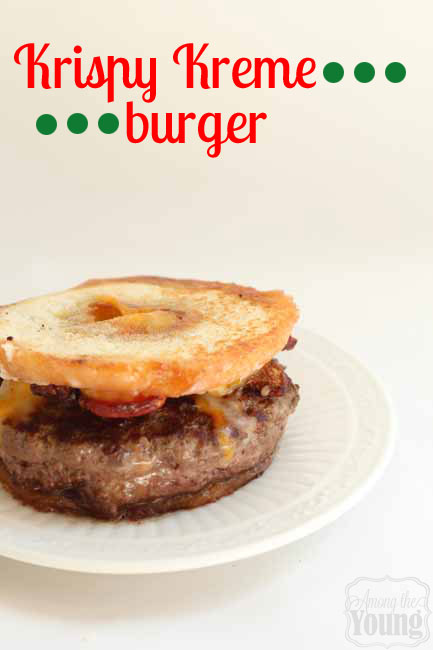 It took a few tries to perfect it, but our efforts were not in vain and no one had a heart attack in the meantime. There have been many doubters along the way, and one by one they too have been convinced of the awesomeness that is the Krispy Kreme burger. Promise – trust in me.
Here's the process:
Start with your patties – any will do. We opted for a thicker patty this go-around. Slice your Krispy Kreme doughnut in half.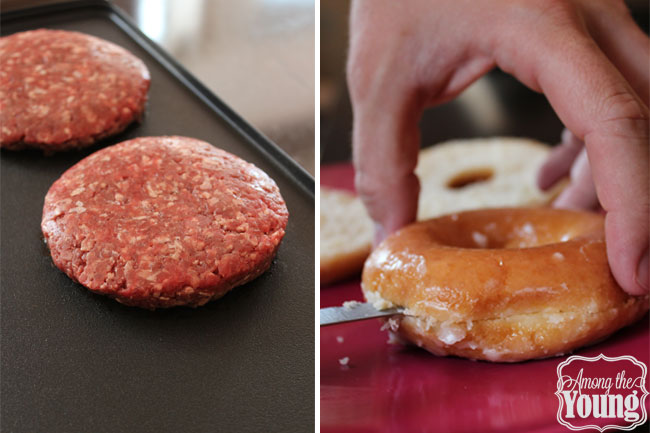 Add your bacon (Handsome made them all fancy and criss-crossed) and cheese.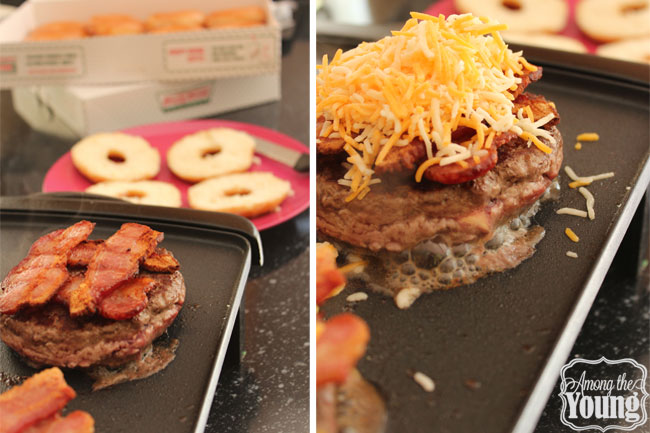 A little trick from Bobby Flay? Steam 'em. Pour some water around the patty and cover it with a bowl. This helps the cheese get all nice and melt-y without overcooking the burger.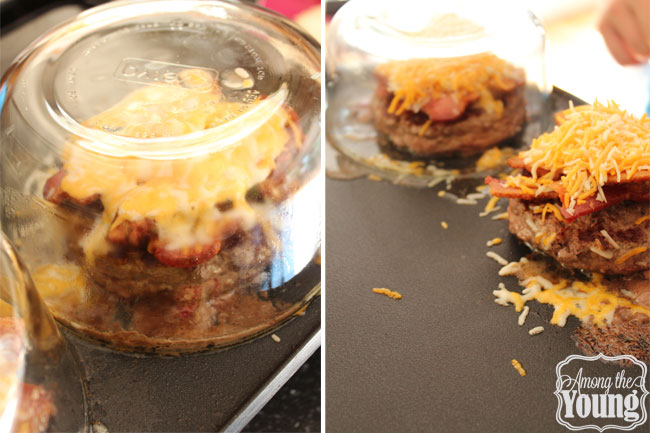 Voila! Look at the beaut! Melted and delicious. Add one half of the Krispy Kreme – GLAZE DOWN. Why? So the glaze can soak into the meats and create a savory sweet explosion in your mouth.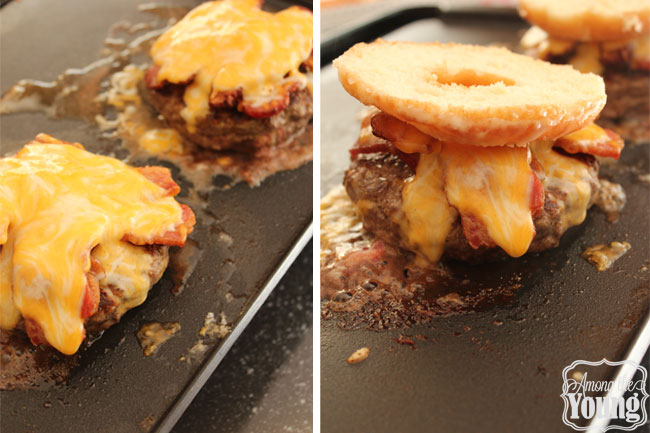 Flip it and add the other side of the doughnut. We kept our griddle on low heat to give the glaze a chance to soak.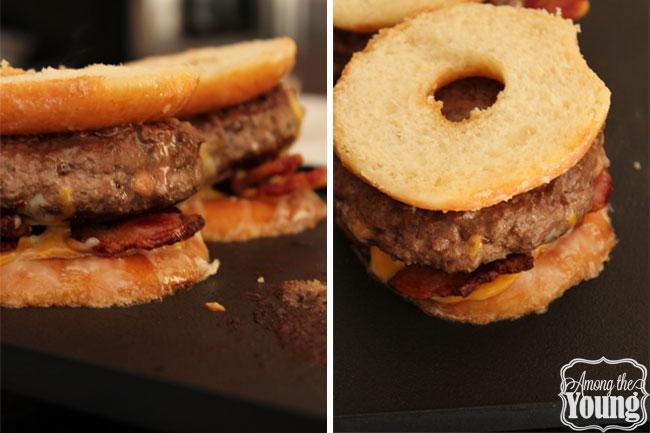 And done. Krispy Kreme burger! Next time we'll go for a thinner patty so I can get more of the sweetness of the doughnut. But this was a win. Best eaten with a fork, because it's a mess, but oh so worth it.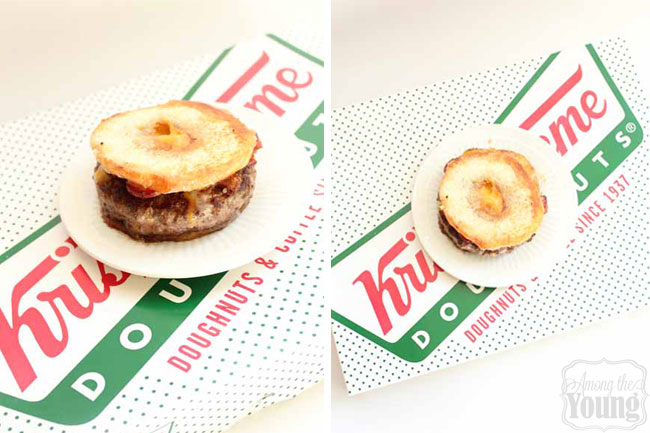 Promise me you'll try it before you bash. You won't even know what you're missing. Seriously.