Handsome and I are famous for our ice cream. Ok ok I'm exaggerating again. But my family does recognize that we make pretty ridiculously good ice cream. That much is true. In honor of Krispy Kreme week and national ice cream month, I had to include some ice cream. Krispy Kreme ice cream that is.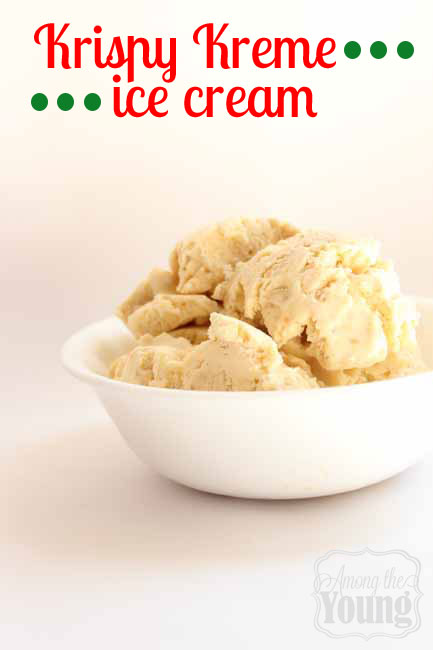 Now, be warned, that this ice cream is not for the faint of heart. It is a sugary delight that will get your blood pumping – literally. Take a few bits and you're done. But guys. YUM.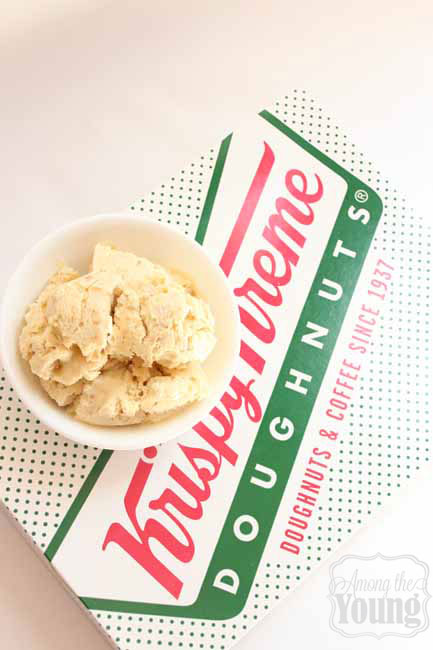 What makes this ice cream different than others out there? I'll fill you in on a little secret… I used raw milk. BELIEVE IT! I purchased some raw milk from a local dairy up in Heber called
Heber Valley Artisan Cheese
. For those of you that don't know, raw milk has not been pasteurized or homogenized and I was TOLD it made the best ice cream. I was not disappointed. Creamy, smooth, delicious, and extra yummy.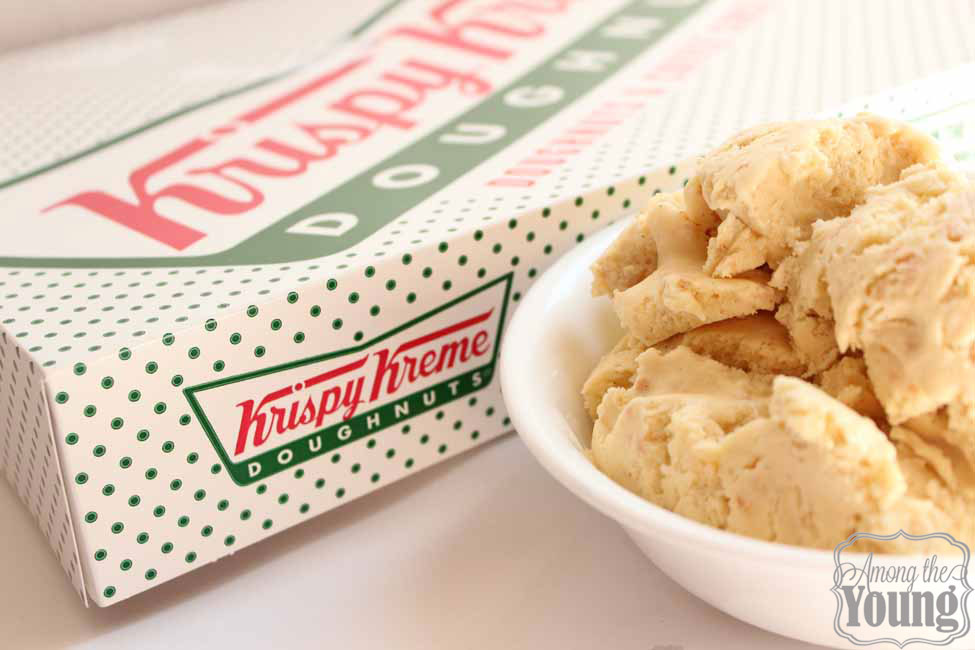 I started with my basic vanilla bean base, and added 5 doughnuts to make … Krispy Kreme ice cream. Really, you could totally simplify this process by not making a custard, but I'm a sucker for more work and creamy custard. It's so worth it.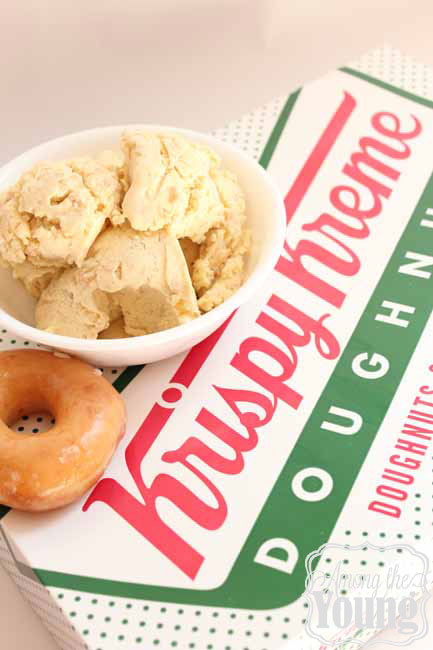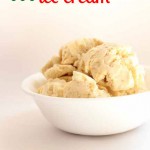 Print Recipe
Krispy Kreme Ice Cream
Ingredients
1 1/2

C

Whole Milk

I used raw!

1 1/2

C

Heavy Cream

1

Vanilla bean

pst, I cheated again and used Vanilla bean paste!

2

large eggs

3

large egg yolks

3/4

C

sugar

5

Krispy Kreme doughnuts

chopped
Instructions
Combine milk and cream in a medium saucepan.

Add your vanilla bean paste.

Bring the mixture to a slow boil over medium heat, reduce to low, and simmer for 30 minutes, stirring occasionally.

Combine eggs, egg yolks, and sugar in a medium bowl.

Mix with a hand mixer on medium, beat until mixture is thick, smooth, and pale yellow (about 1-2 minutes).

Add about 1 C. hot cream mixture to egg mixture slowly and beating constantly.

When thoroughly combined, pour egg mixture back into the saucepan and stir to combine.

Cook, stirring constantly until the mixture is thick enough to coat the back of a spoon.

Transfer to bowl, cover with a plastic sheet, and chill completely.

In the last 5 minutes of chilling, add your chopped Krispy Kreme doughnuts and put it back in the fridge.

Turn your ice cream machine on, pour the chilled custard into the freezer bowl and let mix until thickened, 25-30 minutes.