Top Utah food blog, Among the Young, shares the most decadent, rich chocolate ice cream recipe. Read more for the recipe!!
If you know me at all, you know I'm a total ice cream snob. This rich chocolate ice cream hits the spot. It's so decadent and creamy – you might not want to share! (And I wouldn't blame you at all!!)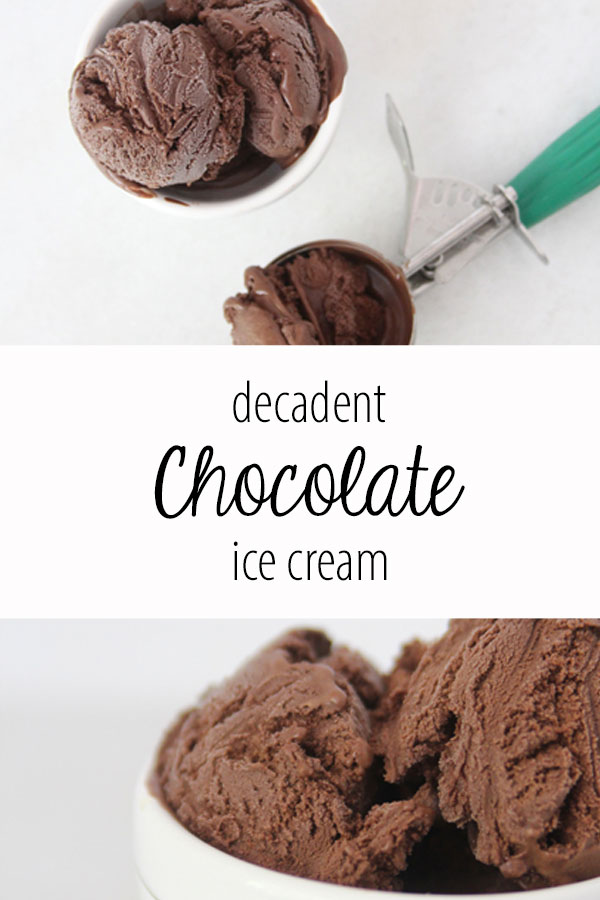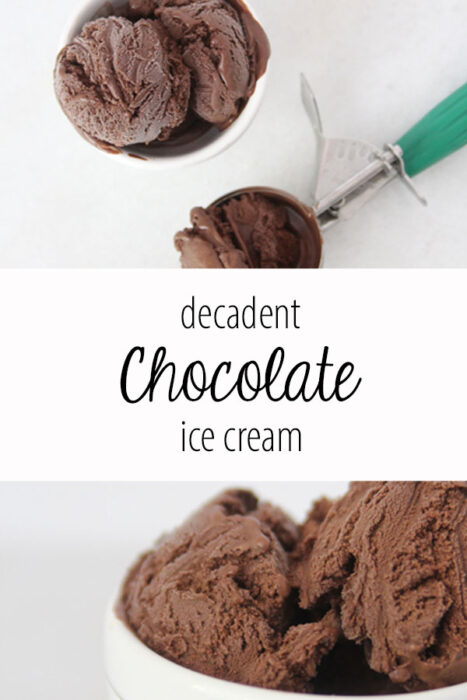 Of all the ice cream flavors, chocolate does not make it into my favorites list. USUALLY. However, this rich chocolate ice cream is one I would choose on purpose. It is SO densely chocolate and ridiculously creamy! THIS ice cream would definitely make my favorites list!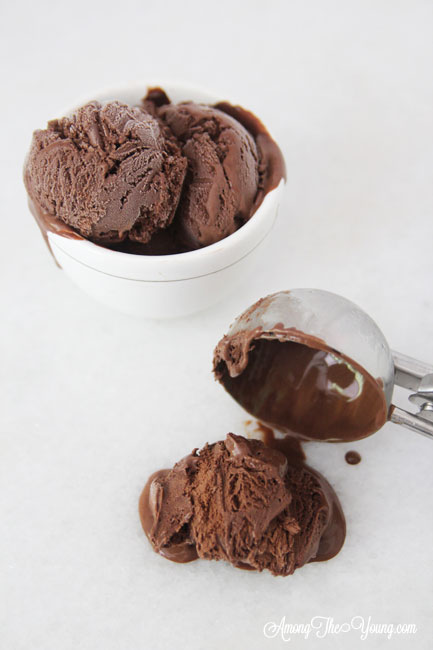 Even my kids were drooling over this ice cream – and that's not normal for them! They are team vanilla ALL THE WAY!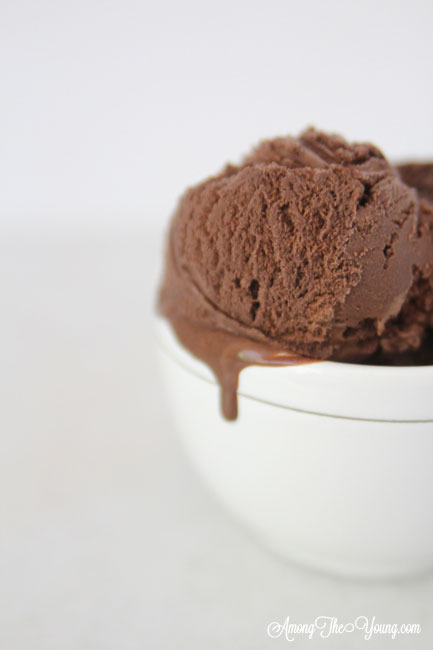 My father in law – who is a total choc-o-holic gave his two thumbs WAY up in approval. If you know him, you know that's a big deal!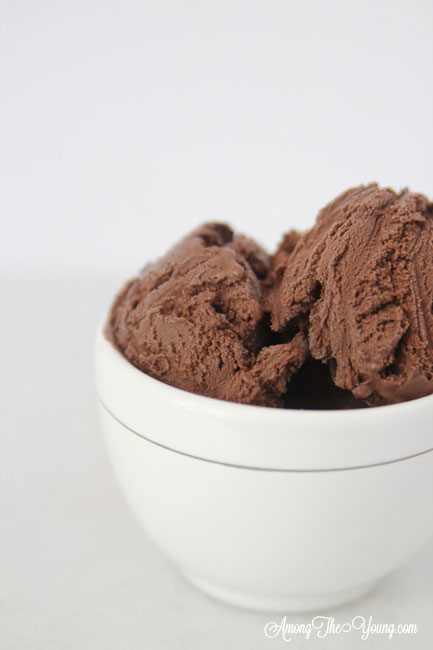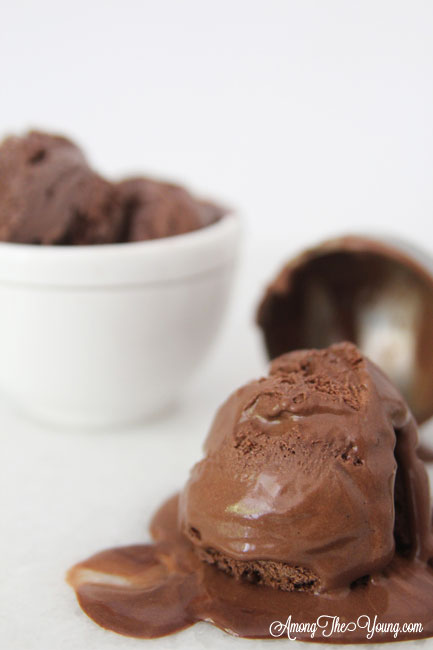 Is it hard to make rich chocolate ice cream?
Here's the thing: for your ice cream to be SUPER creamy and thick…. you need to make a custard. This requires a few extra steps – yes you need to cook it first, but oh my goodness it is WORTH IT!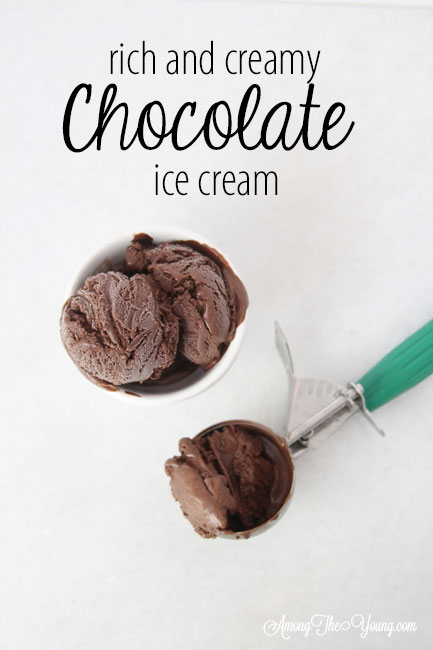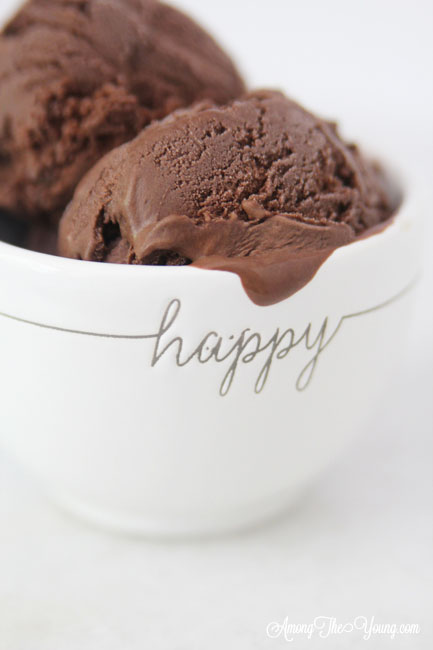 You won't find any "no churn" or sweetened condensed milk recipe here. This is the GOOD stuff – made with good ingredients and lots of LOVE. Take the extra time. Your ice cream will taste WAY better. Trust me.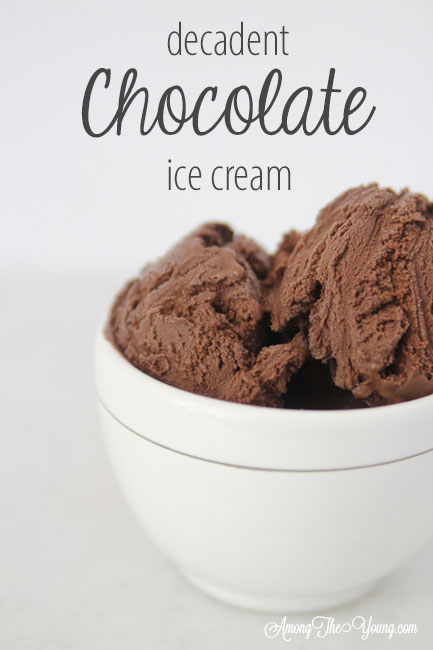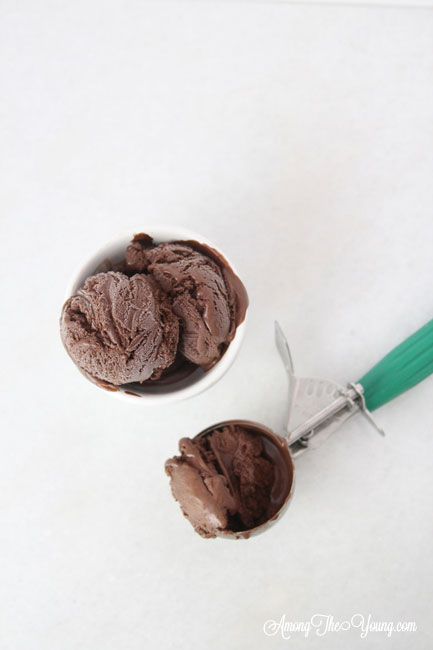 How to make chocolate ice cream?
1. Make a custard.
2. Chill.
WAIT WAIT WAIT (I know, it's excruciating)
3. Place in your Cuisinart ice cream maker.
Enjoy fresh right there or freeze in an air-tight ice cream container or tupperware.
It really is that easy. I promise. People tend to get intimidated by the custard, but I'm telling you – it's not that hard and it's one zillion percent worth it for creamy chocolate ice cream. (or ANY flavor of ice cream for that matter!)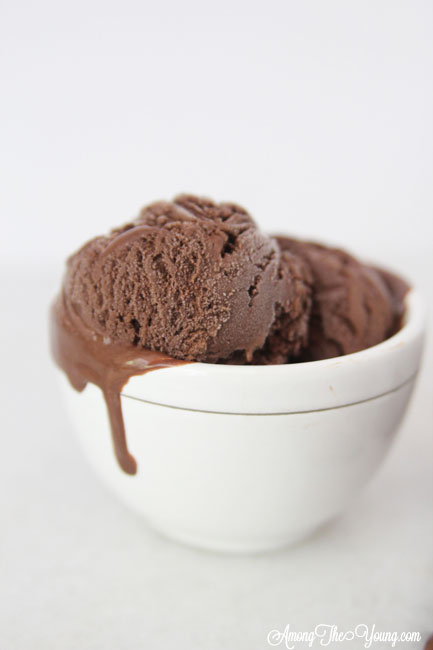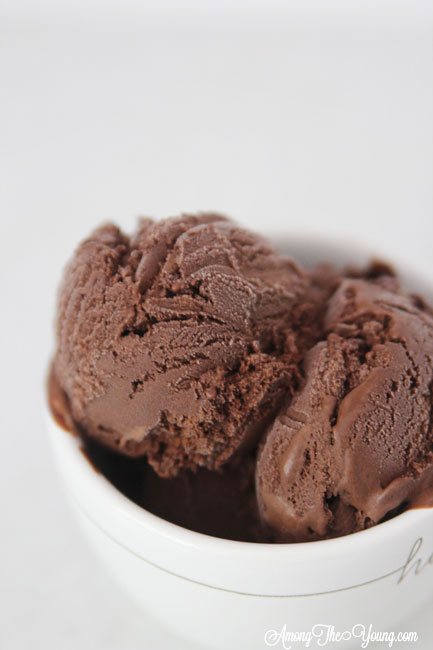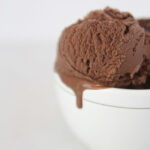 Print Recipe
Rich Chocolate ice cream
Ingredients
1 1/2

Cup

whole Milk

1 1/3

Cup

Heavy Whipping Cream

1

TB

vanilla bean paste

1

tsp

vanilla extract

3/4

Cup

sugar

3/4

Cup

Dutch Cocoa

2

large eggs

1

large egg yolk

8

oz

bittersweet chocolate

chopped
Instructions
In a saucepan combine milk, cream, and vanilla bean.

Simmer over low heat for 30 minutes.

In another bowl, combine sugar, cocoa, eggs, and yolk until thick and pale yellow.

Measure approximately 1 cup from the hot cream; slowly add to chocolate mixture while stirring constantly.

Stir chopped chocolate into the saucepan as well as the hot egg / chocolate mixture.

Cook over low, stirring constantly until mixture coats the back of a spoon.

Transfer to a bowl and cover; refrigerate until completely cooled.

Turn ice cream machine on.

Pour in chilled custard and mix, about 25-30 minutes until desired consistency.
Here are some of my other favorite ice creams:
Peanut butter Snicker's ice cream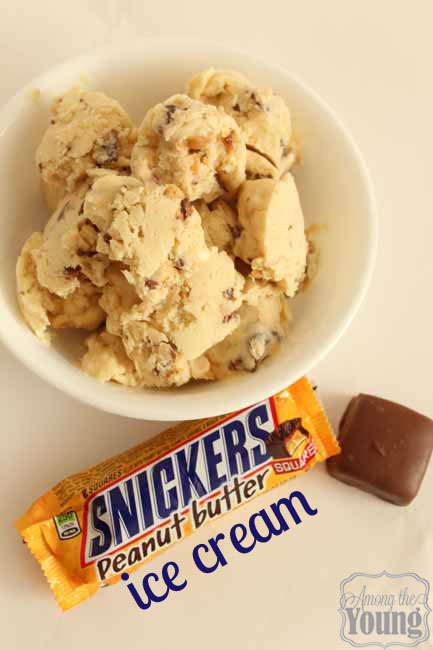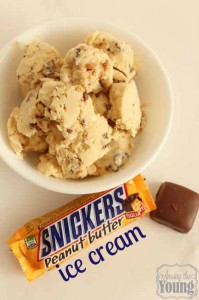 Lemon ice cream delight
: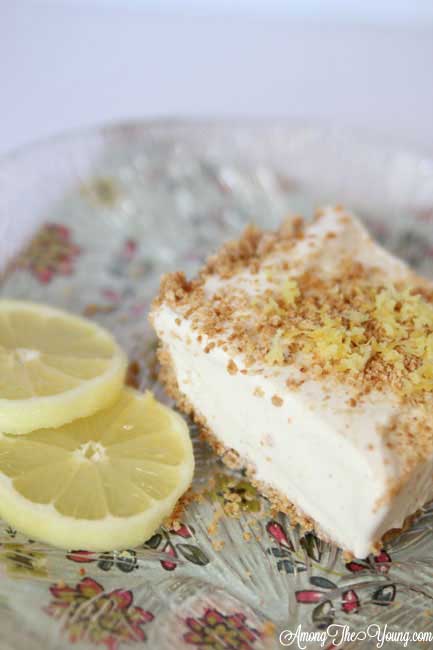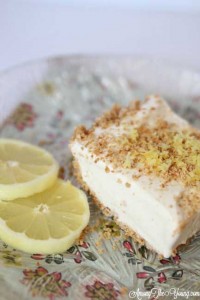 Krispy Kreme ice cream
: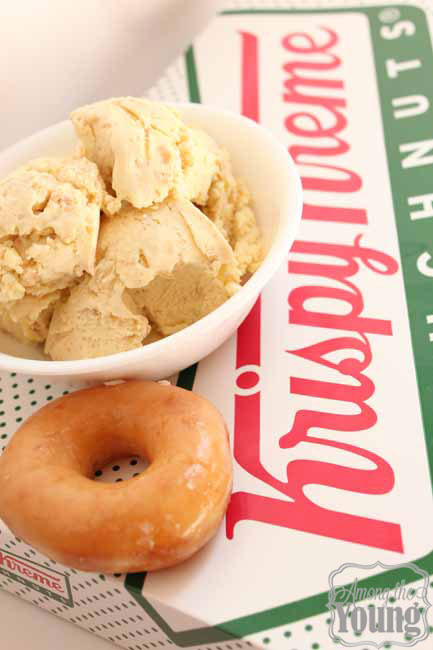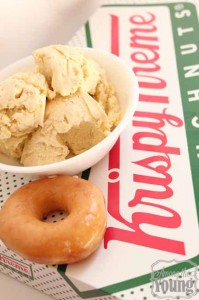 Products used:
and if you're an ice cream lover, you MUST also try Ashlee's amazing chocolate ganache ice cream, Alli's hot chocolate ice cream, and Aimee's delightful raspberry ice cream!
Do you have a chocolate ice cream recipe you love?  Let me know in a comment below!