*This post is sponsored – chocolate was given to me, but all opinions are 100% original and my own.*
I LOVE a good faux Margarita – it's one of my most favorite things to order at restaurants. I don't always order them though, so it's kind of a treat. Not anymore. I'm making these ALL THE TIME.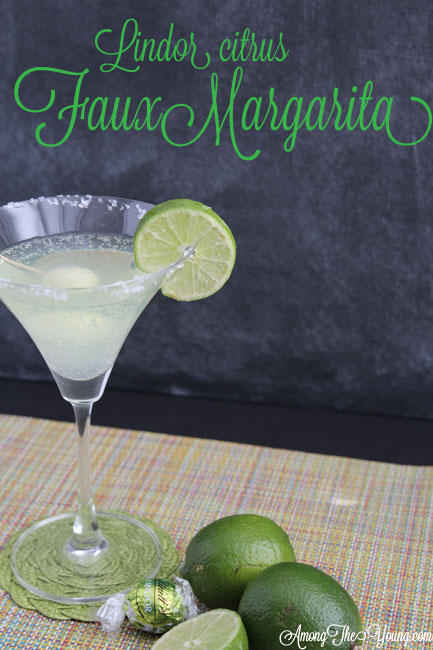 When I was at ALT, I mentioned that the Lindor Lindt party room was my favorite. Obviously, they had LOADS of chocolate and a killer photobooth, but they also had drinks. Alcoholic beverages inspired by a few of their chocolates.
I begged them to not add alcohol – is there ANY way I can have a mocktail? The servers were dumbfounded and probably thought I was crazy – I mean, who wants a faux drink? Welcome to Utah peeps. So there I sat, in that awesome party without a drink and dreaming of different concoctions that would make a delicious beverage. (If you can picture me…sitting alone at a table, drinkless, and dreaming of blog posts. Yeah… pretty pathetic awesome.
Obvious, the citrus flavored Lindor Lindt truffle HAD to be a margarita. Faux margarita. Of course.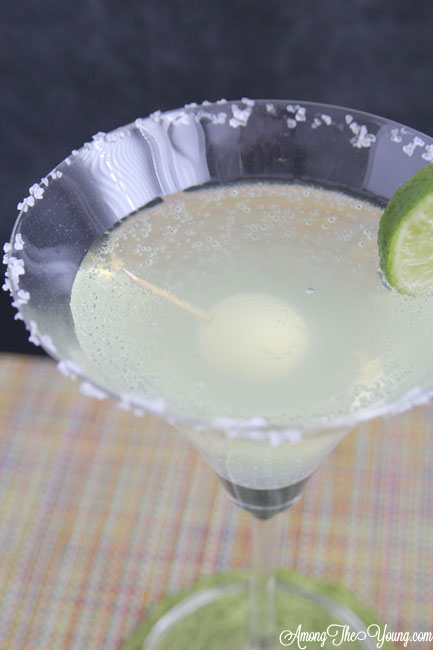 If you haven't tried this truffle yet, it's yum. Obviously it's white chocolate with the slightest citrus flavor. My chocolate-hating-husband approves of these yummy truffles, and they're new, so you should definitely try it!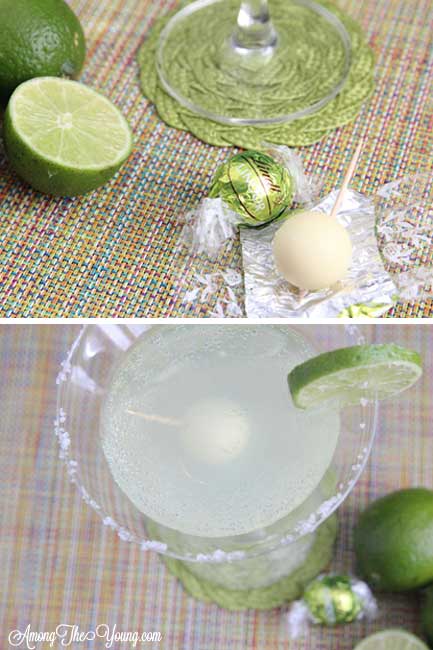 But this faux margarita is just sheer perfection. Everything a margarita should be: citrus-ey, salty, with a little fizz. The Lindor Lindt citrus truffle is an added bonus. I couldn't get a picture of it (because I ate it too fast!) but when I pulled the little truffle out of the drink it had dissolved slightly but was still as creamy as ever. It's hard to explain besides just saying it was pure deliciousness.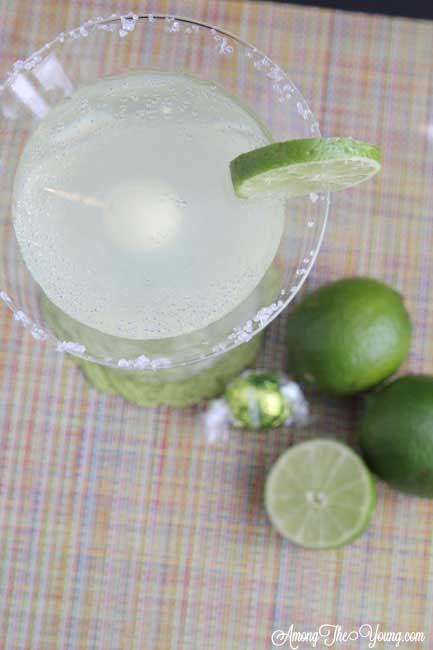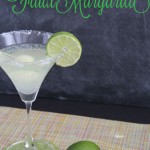 Lindor inspired faux Margarita
A faux twist on a classic, inspired by the citrus flavored Lindor Lindt truffle.
Ingredients
1/4

c.

margarita mix

1/4

c.

club soda

2

TB

coconut Torani syrup

1

TB

lime Torani syrup

1

citrus flavored Lindor Lindt truffle

Sea salt

for the rim

Fresh lime
Instructions
Squeeze some fresh lime juice onto the rim of your serving cup.

Dip the cup into your sea salt.

Carefully pour mix, soda, and syrups into the cup.

Stir gently.

Poke a toothpick through the Lindor truffle.

Insert in drink.
If you're looking for other delicious virgin options, be sure to check out my amazing VIRGIN Piña Colada recipe!