*This post may contain affiliate links to support my cookie/donut/pie/all things sweet eating habit*
I'm sure you guys have heard of Cents of Style, right? I always end up buying way too much at this store – it's all just too cute and I want it all!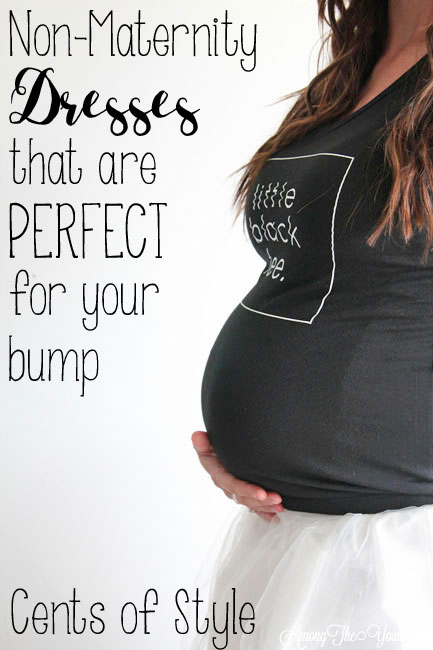 I was a tad disappointed when I went searching for a dress. I thought FOR SURE Cents of Style would have a ton of amazing dresses to choose from, but alas, I was wrong. However – their skirt selection was TO DIE FOR. So I thought to myself, "Self, why not include a skirt in this Non-Maternity fashion series anyway?" So I did. Because a) it's my series and b) why the heck not?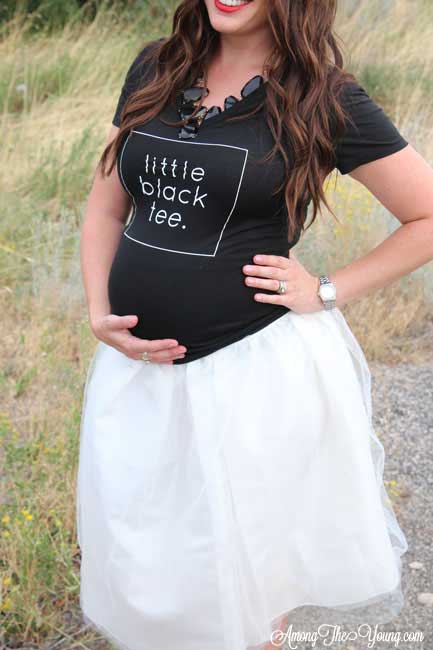 I've always loved tulle – I mean, before it was popular I LOVED tulle. I love how it "poufs" out making the skirt appear super full, but in reality it's a super light fluffy skirt. Kind of like wearing a marshmallow. (Spoken like a true food blogger, right?)
I've always been about the "bigger the better" and tulle has been no exception. Embarrassing fact, I wanted my wedding dress to be super big. SUPER fluffy. You know the those poufy skirts you can put under your wedding dress? Yeah…. I wanted to wear two. Bless. My. Heart.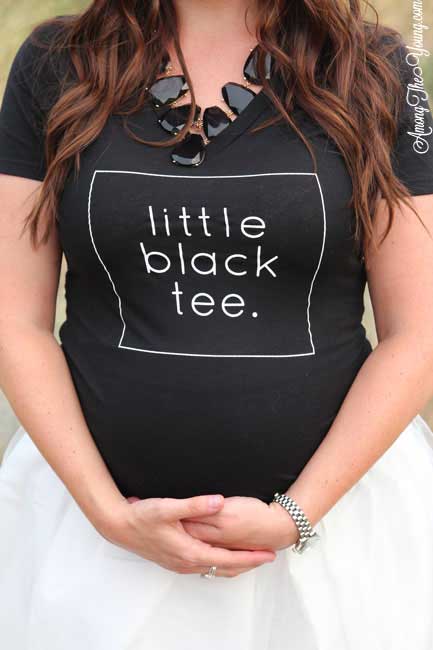 But guys – enough random talk! This Cents of Style skirt is so my jam. Plus, I paired it with one of their graphic tees and it was amazing. They have the BEST selection of cute and comfy tees – again, I want them all! Plus, I had to laugh at myself getting all dolled up with a "Little Black Tee" shirt on and a huge belly. Don't mind the lop-sided-ness of the shirt …. it's supposed to be a square!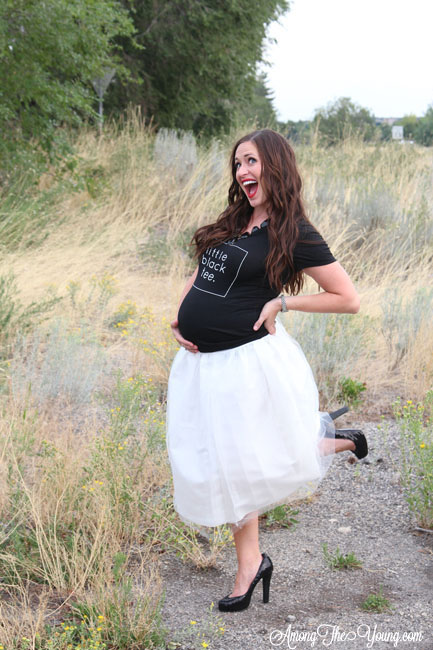 I really should've videoed myself getting those shoes on. Actually, getting the shoes on wasn't as comical as actually WALKING in them. Try ZERO center of gravity, on stilts, and in loose gravel. It was fairly entertaining to say the least.