This month for Styled by 5 I have teamed up with four other babes to bring you one piece of clothing styled by 5 different women. Women that look & think differently from one another – hair, religion, location, skin, size, height, style, all of the above. I love sharing my style with you, but I also want you to see clothing I style in other body types so you can find what is best for you. So feel free to check out how Deidre, Kaylynn, Bethany, Jacque, andAlexis styled this outfit as well! And watch for a new piece of clothing styled by 5 every month.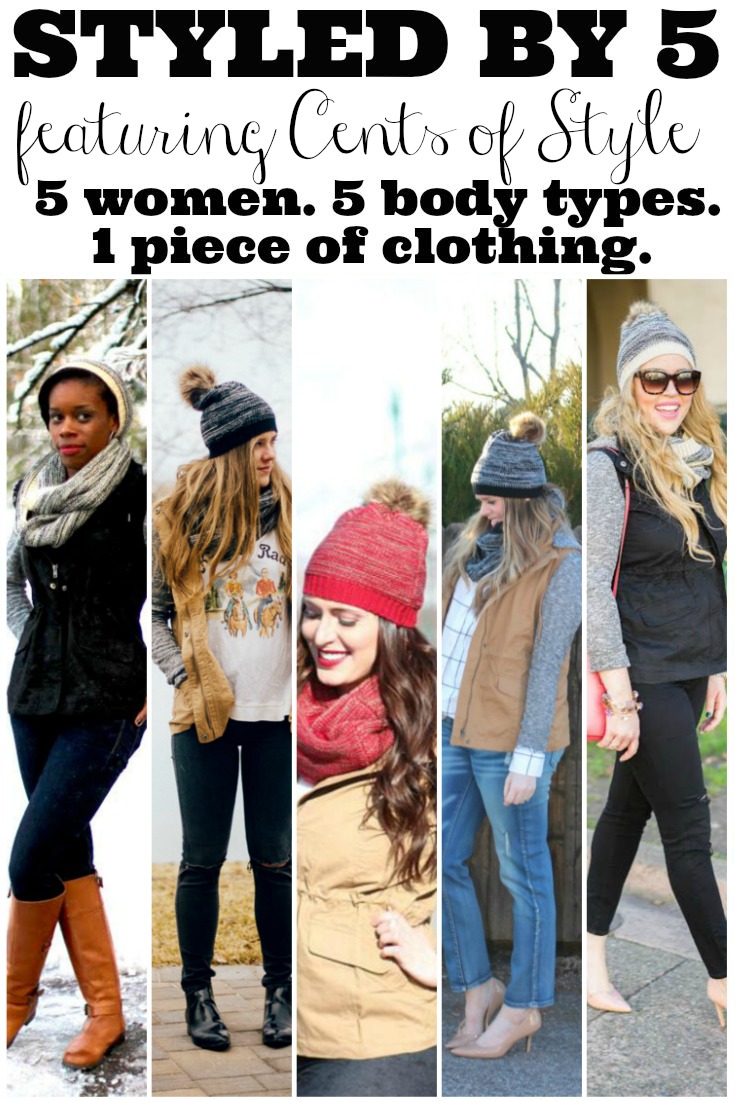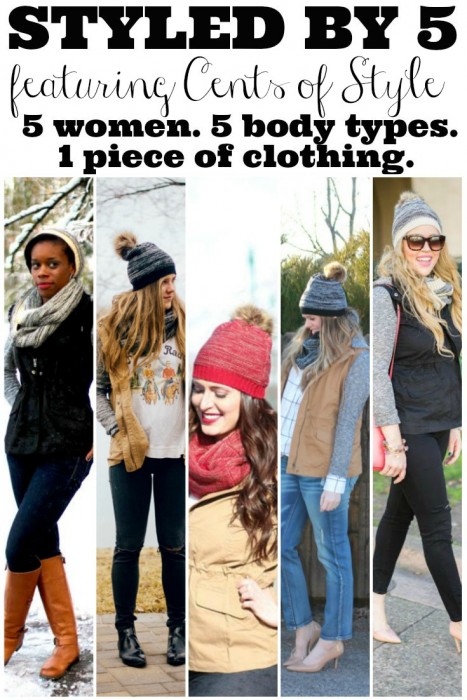 I'm a sucker for all the things – and Cents of Style has ALL. THE. THINGS. In much abundance and cuteness (if that makes any sense at all)!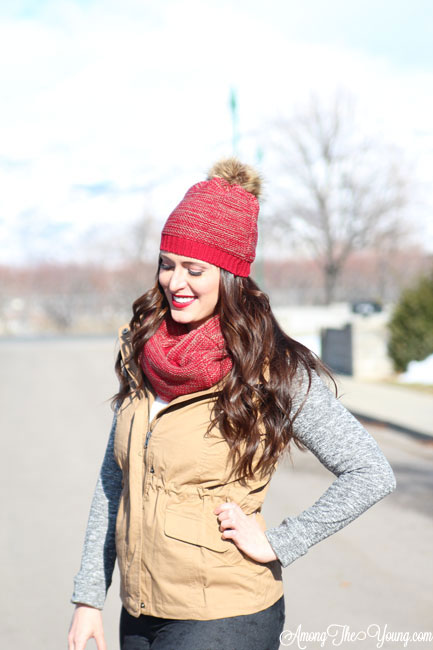 Basically, Cents of Style has all the good stuff. If you remember my "Non Maternity" series, I totally featured some of their clothing. (See that post HERE.) Confession? It's hard to pick stuff because it's all so dang cute.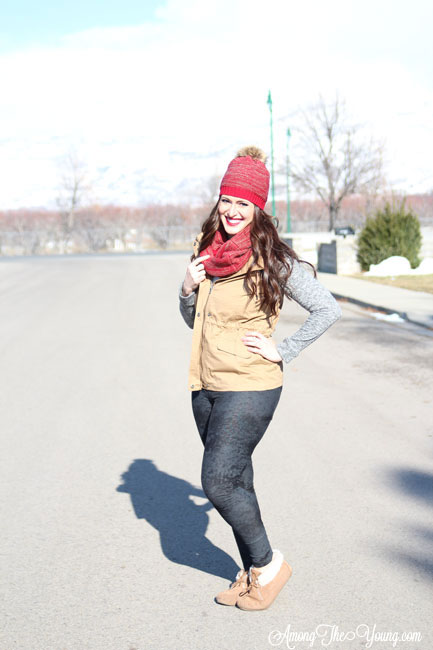 I'm not going to lie to you – I felt SUPER comfortable doing clothing posts when I was pregnant because who is going to tell a pregnant lady she's carrying a few extra pounds? Right? No way. And duh – of course they are carrying extra lbs… there's a BABY in there!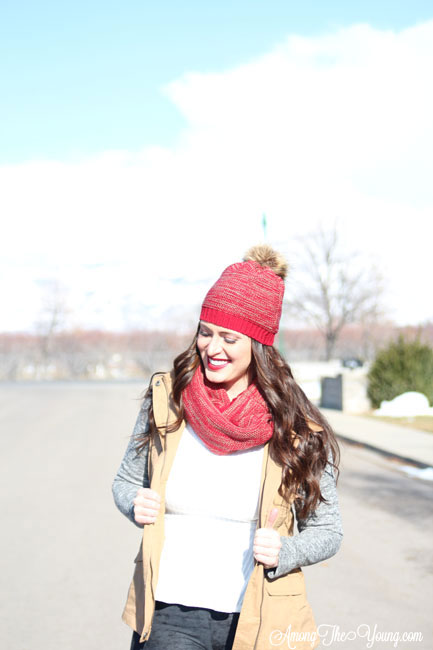 Anyway, I digress. After I had my little Rainbow baby, I was (and still am) hesitant to do any clothing posts. Now, instead of being ok with my body, like I was when I was pregnant, I'm over-analyzing and finding little things here and there I want to be smaller. It drives my husband crazy. He'll see me looking in the mirror and yell, "STOP IT!" That always helps, right?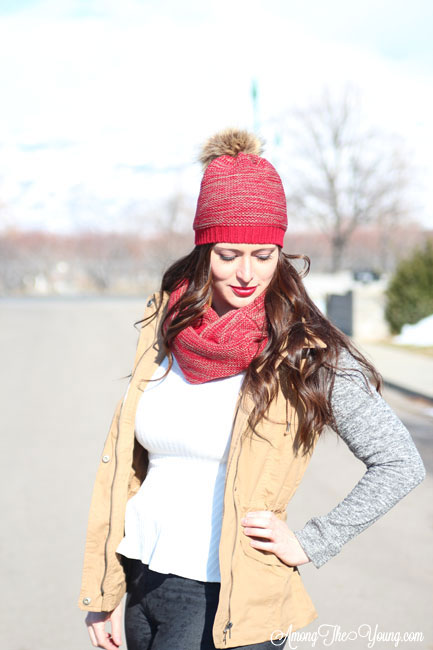 That's the reason why this
jacket
and this infinity scarf set are SO RAD. Because:
A) Because no one is looking (or can see) my post-baby belly
and
B) The jacket is so cute and Katniss – ey that you're not even aware.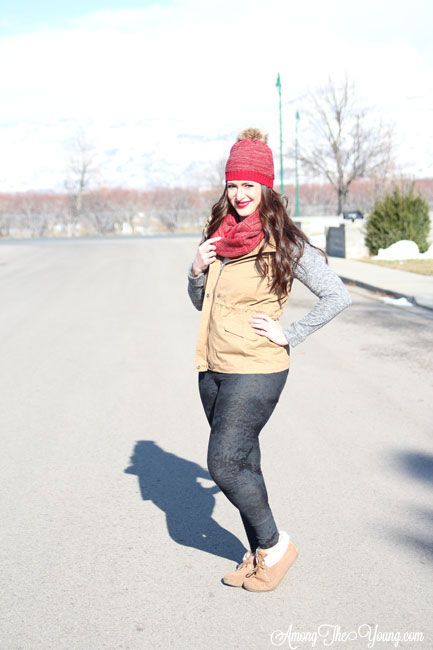 But really, this jacket is super lightweight, soft, and it goes with everything.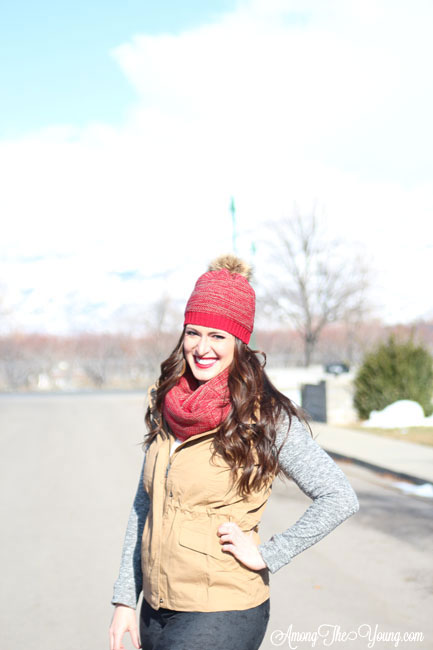 And right now, if you order a Mother's day set you can get a free item. Not making this up – Cents of Style is rad like that. Just saying.
I love doing this Styled by 5 series with this girls – definitely check them out because they have some awesome style.