You may have noticed a trend on birthdays…. it has to do with princesses and cakes….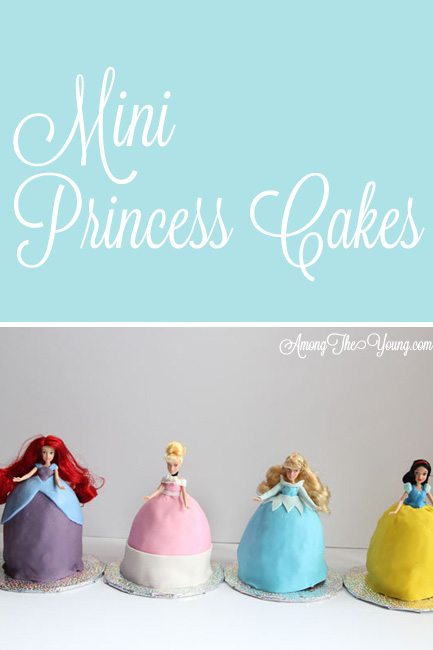 I've been obsessed with Ashlee's cakes – she's makes a cake and turns it into a literal work of art! (Aurora, Elsa, Anna, Merida, Rapunzel, and Tiana.) It's no question why I love these cakes, and T goes ga-ga over them as well.
This year, I wasn't feeling up to making a giant princess cake. I mean, Last year I did the FROZEN thing and it was a TON of work. I knew that I could maybe do one cake – not two. But then, while browsing at the Disney store, I found these little mini princesses (similar HERE and HERE) and GASP! They were on sale. So I snatched up FOUR princesses: Snow White, Aurora, Cinderella, and Ariel. Could I REALLY do 4 cakes though?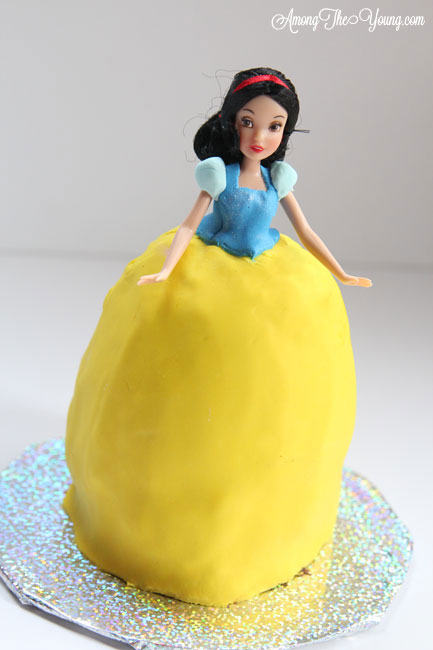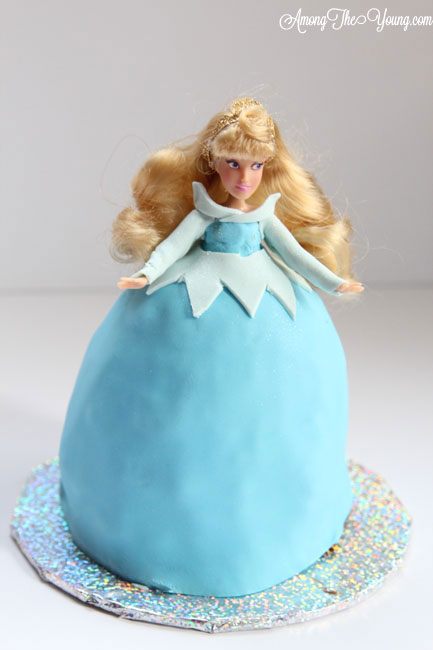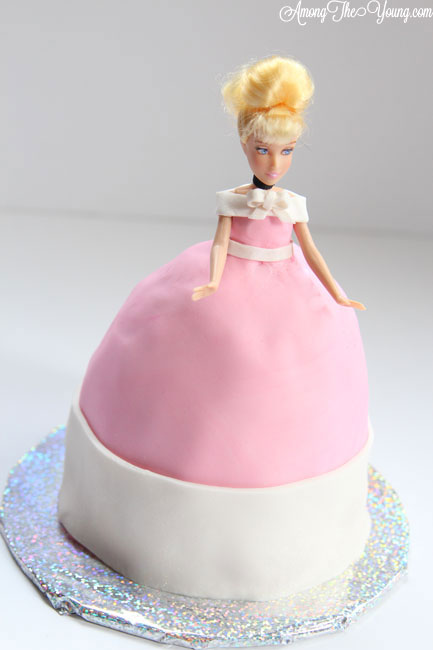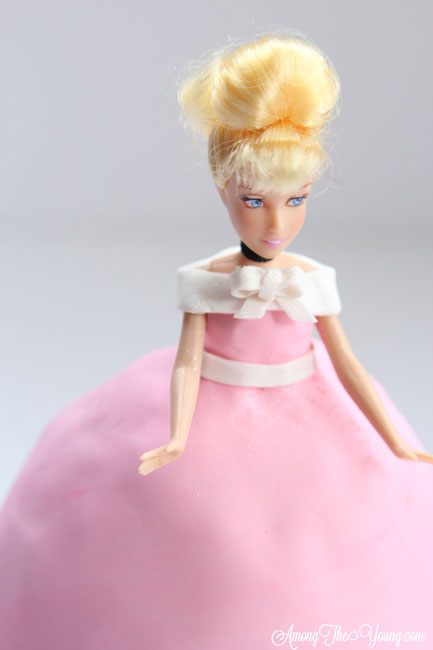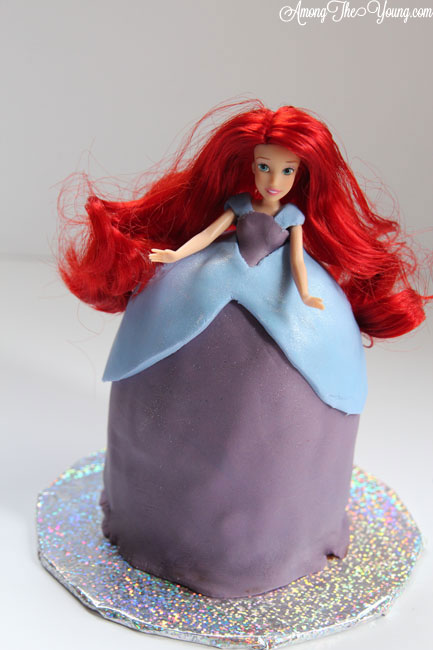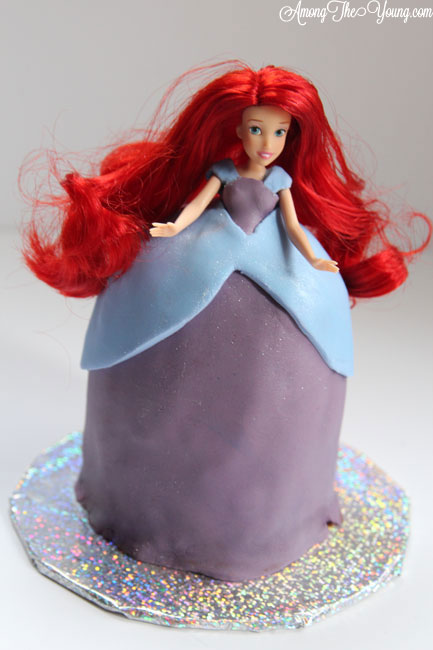 To my surprise, these mini pricess cakes were not nearly the labor of love that the big Frozen cakes had been. I made the cakes one afternoon. Handsome frosted the cakes with Ashlee's chocolate http://ashleemarie.com/ganache-3-frosting-truffles-pouring/- that evening (her ganache is the ONLY thing to use because it's delicious and works well with the cakes.) And then I knocked out the decorations for these mini princess cakes in an afternoon. All in all? Not too bad or too stressful for me.
There was a MINOR stressful moment when Handsome's young men came over and decided to PLAY with the mini princess cakes, and therefore BREAK a sleeve off of one of them (Newsflash: Fondant HARDENS and it will CRACK or BREAK if you try to move it). I was HOPPING mad. Of course, no one came forward and apologized, and I only noticed it after everyone had left. But I went upstairs and handsome cleaned up the mess. I was furious. That was our only hiccup.
Sadly, no one ate these cute little things – there were a lot of other options and I MIGHT have forgotten to cut them. OOPS. My bad. I used my red velvet cake recipe – because what's more gruesome than cutting into a red blooded princess? haha – but really. They were cute, delicious (I ate them later…by myself), and