Before I show you my favorite picture from LBH portraits… a little background information….
I have always loved pictures. Come to my house and you'll see – I have floor to ceiling gallery walls in one room, a photo clock collage in another room, and as many pictures as I can fit in between!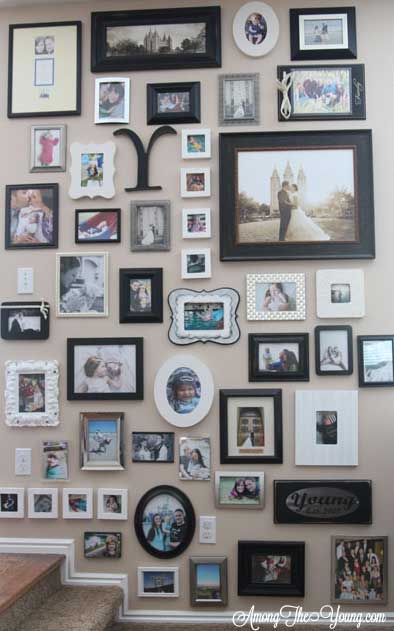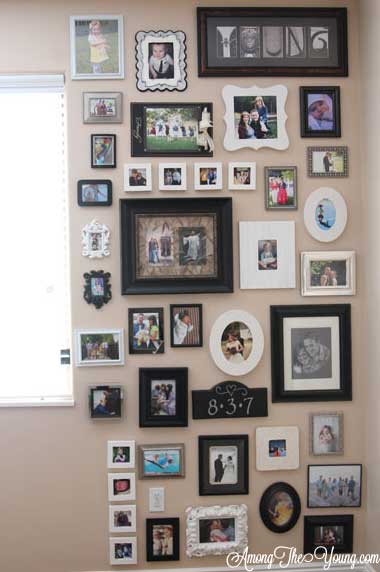 One of my favorite pictures on my gallery wall is a hand drawn portrait by my aunt Leanna. It's my husband and my engagement picture. (You can see it if you go to her website LBH portraits dot com .) How can one human be so talented? I knew I wanted to have these made for my children one day, but I never knew when I wanted to have them done. Kids are constantly changing, so it makes sense to change our school pictures every year.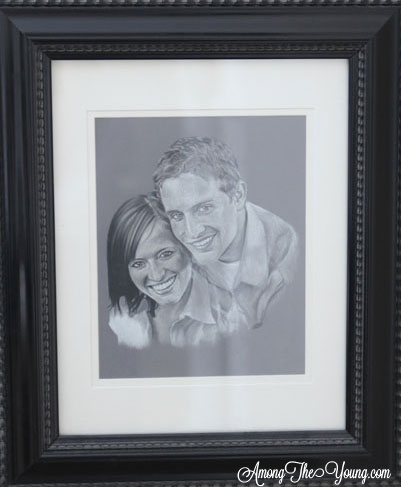 After we lost our little Ian, we wanted to include him in our decor. However, some things were too special and sacred to leave out all the time. If we want to see his pictures or his little hand or footprints, we know where to find them. Plus, there are days when I can't go to that place of sadness and grief.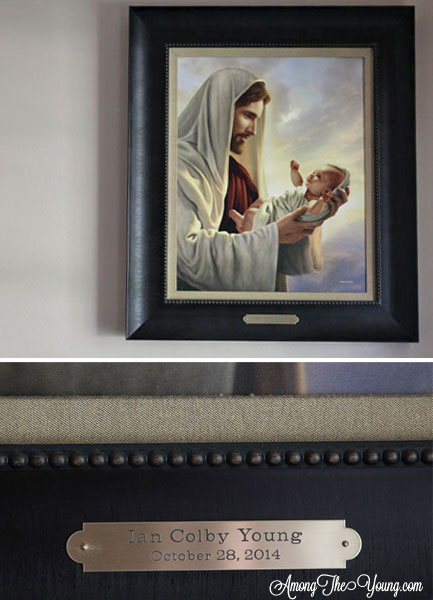 We keep his special little treasure chest in our family room and it is full of pictures, notes, gifts, baby booties – you name it. It truly is a treasure. We also bought a picture of Jesus holding a baby – we imagined it was our Ian, but that's just it, it's not really him. Does that make sense?
Then I stumbled across a random drawing on a friends Instagram page and it clicked – I could ask my uber talented aunt to draw a picture of me with my three babies. Heaven knows I'll never have a REAL picture of the three of them together, so this was my closest bet.
My aunt was fabulous. Even though my idea was a little crazy – I can recognize my own craziness – she went along with it. She took this very seriously because she knew how special and important it was to me.
The details that came into making this picture possible were intense. How would we get little Ian to look right? Should he wear his little hat from the hospital? Should his face show? Should I be holding him? Supporting his head? Cradling him? I was unaware how much thought this project would take, but I'm glad my aunt was so detail-oriented. She was insistent that we stay true to what would be age appropriate for Ian's little 21 week old body. I ended up holding him close and supporting his head.
We ended up using one of T's baby dolls – we took pictures in some pretty natural light. Trying to balance a grabby 6 month old and a floppy baby doll proved challenging. T complained about "being hot" – that's her way of saying she's TIRED of taking pictures. All the eye rolls please. We probably took 100 pictures. No joke. The joys of a sketch is you can pick and choose. I like myself in this picture. Kid #1 in this picture… and so on and so on. It was surprisingly not stressful, but T might not tell you the same story.
When I first saw the portrait my aunt had drawn I had no words. Take a look: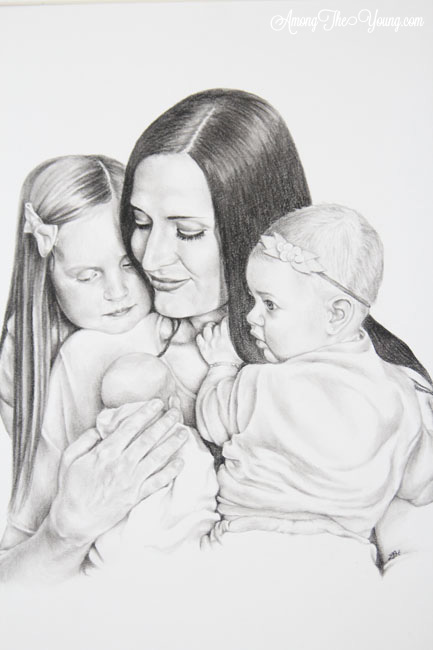 I mean seriously. She absolutely nailed it and I have no more words. This is an absolute treasure. My only problem now is trying to decide where to hang it!
Right now my Aunt Leanna is doing something pretty incredible: she is offering 40% off for any portrait 8×10 or bigger. All you need to do is mention the code YOUNG in your initial email to her. (Code is good through July 24.) Guys. She NEVER does this – this is like getting the family discount. You would be crazy to pass up on this deal – everyone needs a lbh portraits in their house. It's a stunning piece of art.
To all my fellow angel mamas out there, treat yourself. You deserve it. There really are no words to describe how beautiful this lbh portraits picture is. It speaks to my soul and healed a little piece of me. It feels good to include all of my children.