*This post may contain affiliate links to support my cookie-eating habit*
Guys. This is embarrassing. You know when you have plans and then life gets crazy? This post is one of those. It was in the works LAST YEAR around this same time. I reached out to a few companies, pitched my idea of a makeover for my living room, and arranged a giveaway.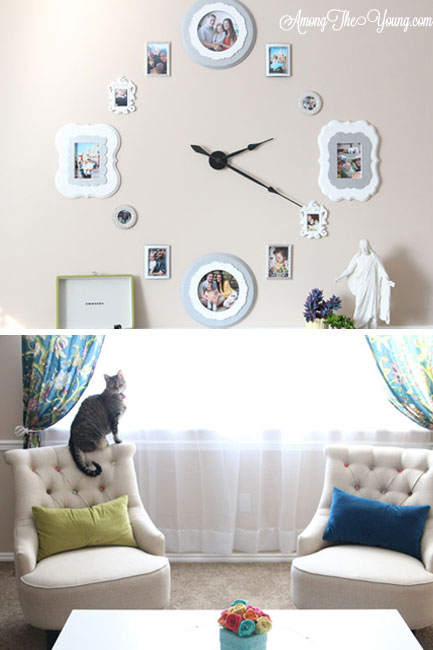 At the time, I was 18ish weeks pregnant and technically on bed rest. It was rough, but I kept busy.
Handsome painted this junk piano white and then my sweet friend, Jaymee, came over and stenciled my piano silver. I'd say I helped, but really I just watched. I remember being so pregnant and so pathetically helpless watching my friend stencil while I sat. I'm no sitter. I like to DO!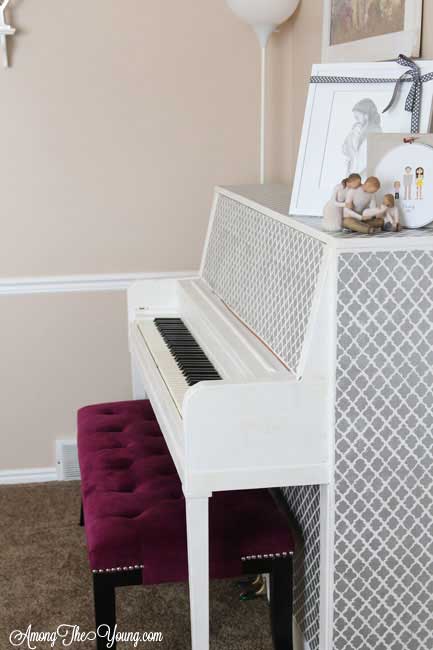 Velvet bench:
Overstock
Piano: thrifted
The room was my pet project – the couch and armchairs from World Market started the chaos, and from there, it spiraled into a full blown makeover. (Thank you World Market!)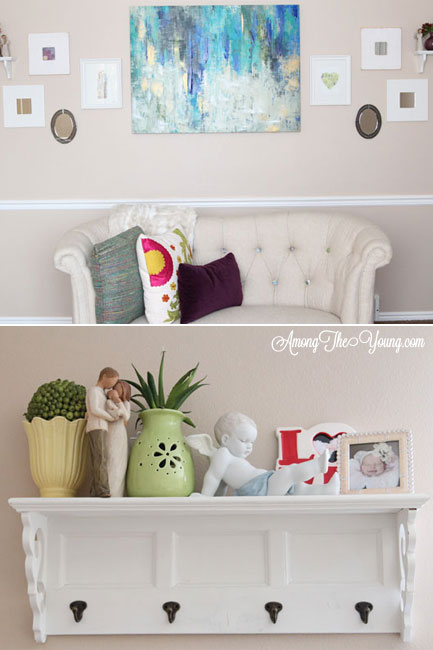 Then, Handsome chimed in and said, "We should get a record player." (Found here on Amazon) He meant it as a joke, but when I didn't shoot him down, he jumped on it. The only stipulation? It had to be this lime green one. Seriously though. His collection of rad vinyls is growing and it has been so fun to start this collection.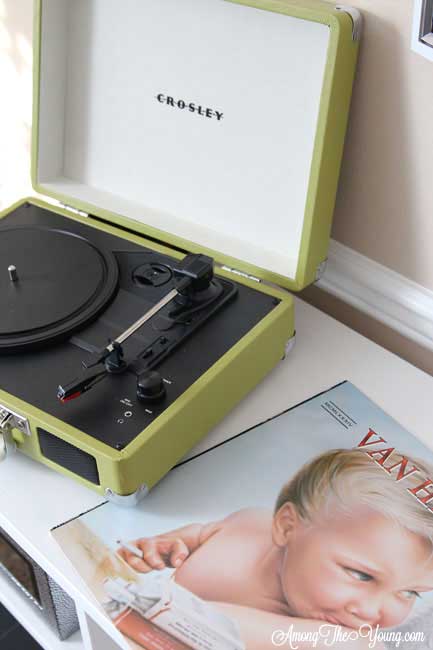 This print by
Susanna Avila
literally stole my heart. Definitely check her out on Etsy – she is so talented!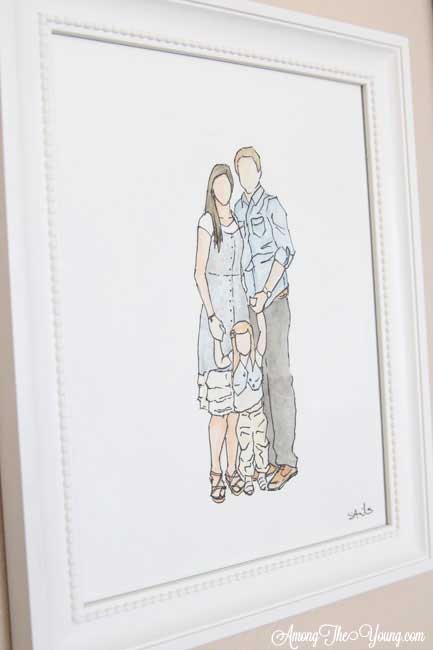 I "blame" World Market for making this way too easy. No, this is not a sponsored post – I'm simply professing my undying love for WM. I've struggled to find decor items that are "ME." I like bright, bold, but not too obnoxious – if that makes sense. World Market solved that for me. The
colorful pillows
, the
gorgeous throw,
even the
painting
on the wall screamed KAYLYNN!!!
The crowning glory to this entire room was the clock. I had this crazy idea to use picture frames instead of numbers. In Kaylynn's dream world, I would've used all the frames from The Wood Connection, but the clock hands were not that big. Darn it. Next time.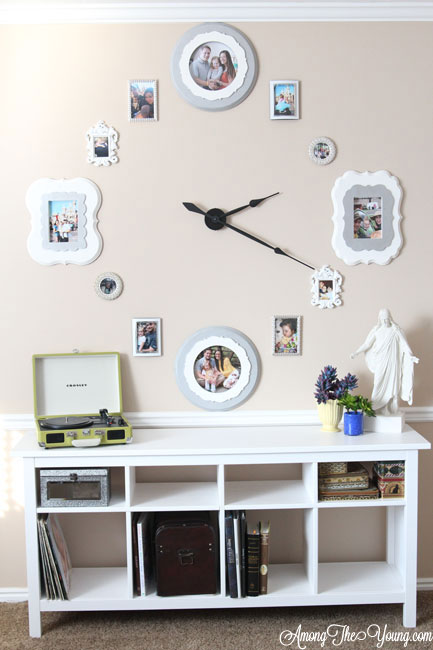 After we
lost our Angel Ian
, this room became even more special. We added so many little touches of Ian everywhere. Plus, we welcomed throngs of people into our house – into this newly finished room specifically – where we sat, cried, and talked. This room became more than a "family" , "living" or "home-teacher" room – it had its own special feeling – for that we will be forever grateful.